Help Our Family in Nepal
$1,065
of $10,000 goal
Raised by
21
people in 39 months
I am a single mother, Lorilyn Roberts, who adopted two daughters from Asia. My oldest daughter, who is now 24, was adopted from Nepal when she was three. I made a visit to Nepal last October, the first time I had returned since her adoption, and took over 300 books from John 3:16 authors to orphans in Nepal.
When I returned, I uploaded some of the pictures to Facebook and received a friend request from someone with a last name of Karki. We had stayed with Ram Karki and his family, so I assumed it was a family member. After I accepted his friend request, he messaged me privately, saying he was my daughter's half-brother, my adopted daughter from Nepal. I asked him to prove it, and he sent me a copy of my old phone number, email, and smiley faces that I had drawn on a scratch sheet of paper and sent to her father.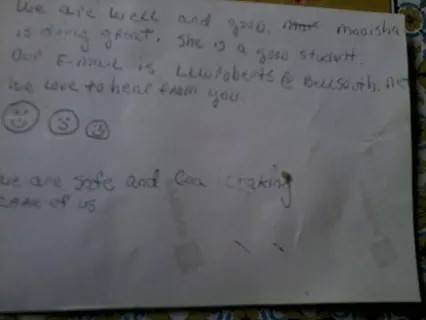 My daughter's half-brother had saved that little slip of paper for over twenty years. Since last November, we had kept in touch on Facebook, and I shared with him I was a Christian, and he said he was Hindu, but he was interested in learning more about Jesus.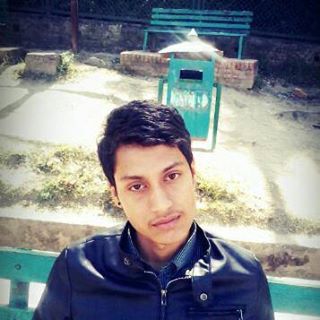 Then the quake hit, and he sent me a Facebook message that their home was badly damaged, though not completely destroyed, in the first quake. They couldn't live in it and were living in a tent. The quake on May 11, as you can see from the photo, destroyed what was left of their home. They are in the Dolakha District, which was severely hit.
I had asked him what it would cost to rebuild their house, and he said $10,000. I had sent $500 to a small organization that left last week to help with relief efforts, and asked them to give $200 of it for food for our family there.  I hope they will receive that tomorrow, though travel has been hampered by the latest earthquake.  But to come up with the funds to rebuild their house is beyond my means.
When I adopted my daughter from Nepal 22 years ago, I was glad I was able to keep in touch for a while in case anything medically came up that I needed to be aware of.  When she was 7, she  had a life-threatening illness, called neurocysticercosis, for which she was successfully treated. I wrote about her adoption, the medical condition, and my second daughter's adoption in my memoir, Children of Dreams, which is available on Amazon.
http://amzn.to/1HhTZqh
I put this in here so those who would like to know a little about me can and how God has blessed my family. We were also featured in Animal Planet's "Monsters Inside Me." Here is a link to the video and more about my daughter's conditon, caused by poor water conditions in Nepal before I adopted her.
http://lorilynroberts.com/neurocysticercosis.html
My daughter's adoption made it possible for me to be a mother, and I will always be thankful to my daughter's birthfather in Nepal for the sacrifice he made in allowing me to adopt her. He was not in a position at that time to provide for her needs. 
Please help our extended family. Anything you can give would be greatly appreciated. You can also visit my website at 
http://LorilynRoberts.com
 to learn more about my books and adoption story.
The latest update is Youbaraaz met with Silas and attended church with him this past Saturday. Silas gave him the $200 I promised to the family as well as a Bible so he can learn about Jesus. Here is a photo he sent me from Nepal of the church (which is where we went to church last October when we took the John 3:16 books.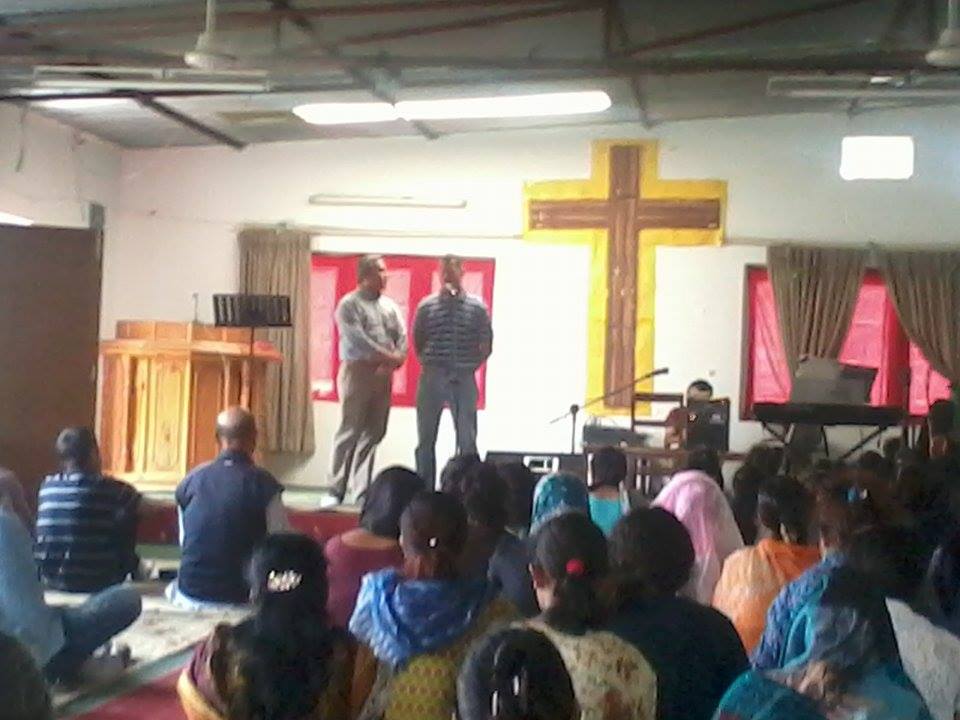 Please pray for Youbaraaz and his brother, mother and father to come to know Jesus. Silas has an established church in the village, (Dolakha) and so pray that he can meet the pastor there and develop Christian friends who can help him to learn more.
It's hard for me to imagine what it must be like to hear about Jesus for the first time. He must have many questions. Please pray for all the people in Nepal as well who were displaced from the eathquakes. I read somewhere that every house above 11,000 feet was destroyed.
A small donation of any amount is appreciated. Even a dollar -- in Jesus' name. God can do anything as a witness, and I told Youbaraaz that all the money would be coming from Jesus through Christian friends.
+ Read More
Be the first to leave a comment on this campaign.