Langham Island Equipment Fund!
$1,505
of $1,000 goal
Raised by
31
people in 38 months
The Friends of Langham Island Volunteer Group is asking for help in raising funds to buy a Stihl MS 271 Farmboss Chainsaw and some hand tools for brush clearing.  These tools would greatly help our volunteer group complete the mission to restore Langham Island and save the Kankakee Mallow (Iliamna remota) from near extinction. 
Friends of Langham Island Facebook Page
- 
https://www.facebook.com/LanghamIsland
Why is Langham Island Important?
Langham Island is an Illinois Nature Preserve located in the middle of the Kankakee River. At just over 20 acres, the island is home to a large diversity of plants which include over 300 species. Most notably the island is home to the Kankakee Mallow (Iliamna remota) which is native only to this island in the entire WORLD!  That fact makes the island one of the most unique natural areas in Illinois.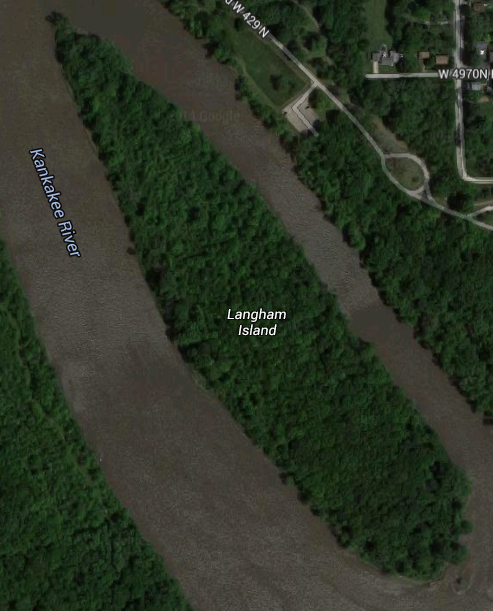 Langham Island
Why is Langham Island in Trouble?
Due to many circumstances the Island has not been managed since 2003. During this time several different exotic invasive species have taken over the island and severely impacted the native island flora including the Kankakee Mallow. The invaders include: bush honeysuckle, autumn olive, european buckthorn, sweet clover, and reed canary grass. These plants outcompete many of the highly conservative species on the island by shading them out, using allelopathic chemical to prevent germination, and resource consumption. Since 2003 there has also been no fire on the island which has allowed many of these species to gain an even stronger foothold. The lack of fire greatly impacts the survival of the Kankakee Mallow which requires the heat of the fire to germinate in large numbers.
Read more about the history of Langham Island here: 
http://woodsandprairie.blogspot.com/2014/08/survivor-langham-island.html
What experts say about Langham Island:
"Langham Island hosts some of Illinois' rarest and most unique plants. Stewardship of the island, especially removal of invasive brush, is critical to the preservation of this ecologically significant site." 
- Rachel Goad, Plants of Concern Manager Chicago Botanic Garden and Langham Island Partner
"One of the most important biodiversity conservation sites in North America, little Langham Island was so overrun by brush that its rare plants hadn't been seen for years. Congratulations to the team of dedicated volunteers that is accomplishing miracles there. Friends of Langham Island deserves all the help and support they can get."
-Stephen PackardSomme Woods/Prairie StewardFormer Director of Science and Stewardship with The Nature ConservancyLangham Island Volunteer
"What an amazing site. The Kankakee Mallow was found in just one location, Langham Island and grows there today thanks to the brush clearing efforts of volunteers. There's still time to help, as there is plenty of invasive brush left to remove before Langham Island is once again, the jewel of the Kankakee River."
-Floyd Catchpole, Land Management Program CoordinatorWill County Forest Preserve District Langham Island Volunteer
"Illinois generally lacks endemic species, which makes the Kankakee Mallow all the more special. Now that this species, along with other rare plants, are again being brought back from the brink of extinction, continual management by dedicated volunteers is essential to ensure the viability of these plant populations. " 
- Christopher David Benda, President Illinois Native Plant Society
The Friends of Langham Island Steps In:
During the late summer of 2014 the state gathering of the Illinois Native Plant Society was held in Kankakee County. One of the field trips planned was to visit Langham Island where it was expected that the Kankakee Mallow might be in bloom for people to see. When the canoes arrive to the island they were met with a wall of honeysuckle that closed off the entire island. No mallows were observed that day. Out of that field trip a new local volunteer group was born made up largely of Illinois Native Plant Society members: Friends of Langham Island.
Quickly in September 2014 we had our first workday on the island and people came from all over the Chicagoland area to help support the project.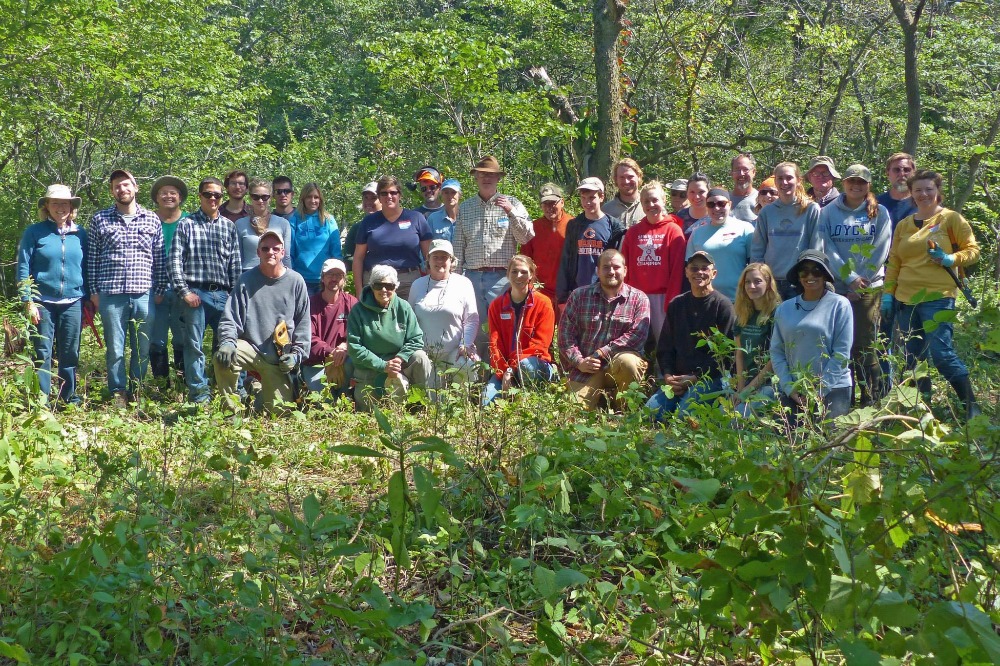 First workday group photo
Since then we have been having workdays at least once or twice a month. In August of 2015 we had our first breakthrough in that we counted just under 1000 Kankakee Mallow first year plants in areas where we had cleared the brush. We have been making great progress but we could do much better. With a chainsaw in hand we could speed up the restoration work and clear more areas. By cutting down the mature honeysuckle we interrupt the exotic seed production and allow light to reach the soil again. In the spring time the dormant native seed seizes the opportunity and brings the Island back to life. We have seen this already in the areas we have cut. Up to this point and time we have been using loppers (mostly) and a couple chainsaws that volunteers may bring if they are able.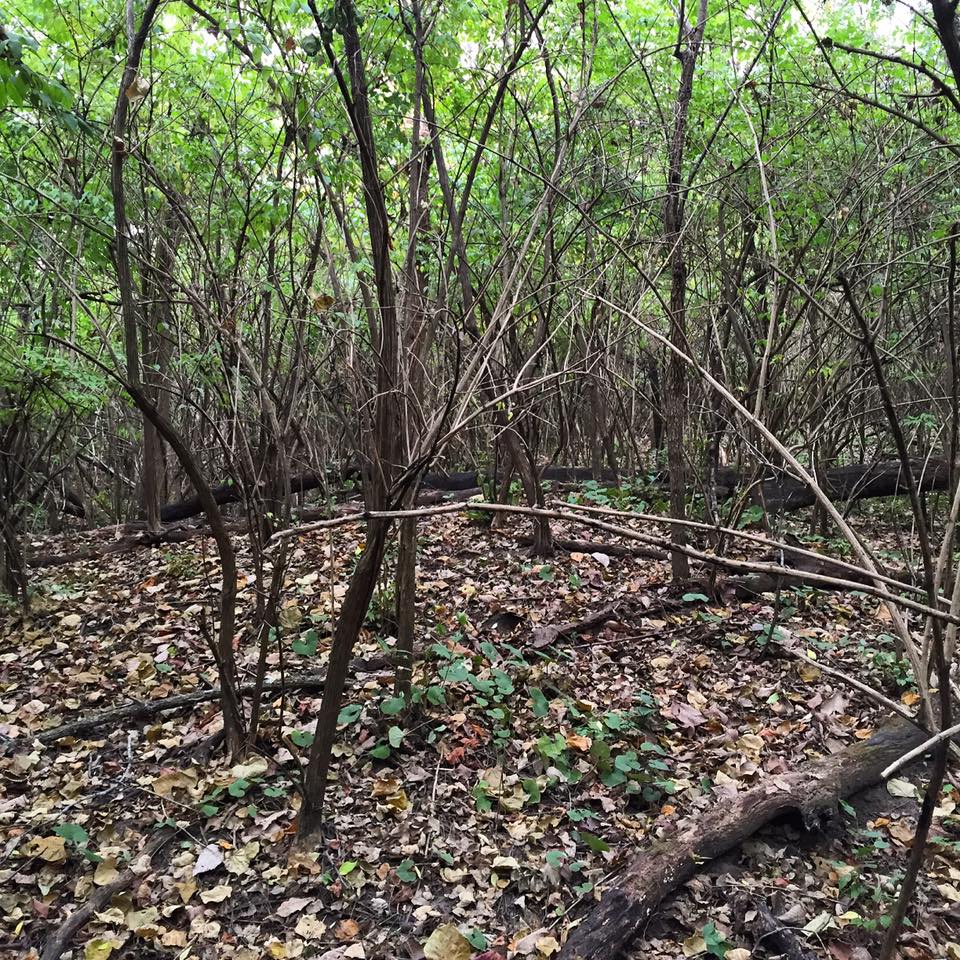 Wall of invasive Honeysuckle that prevents the native flora from growing on Langham Island. Note all the bare soil where plants should be.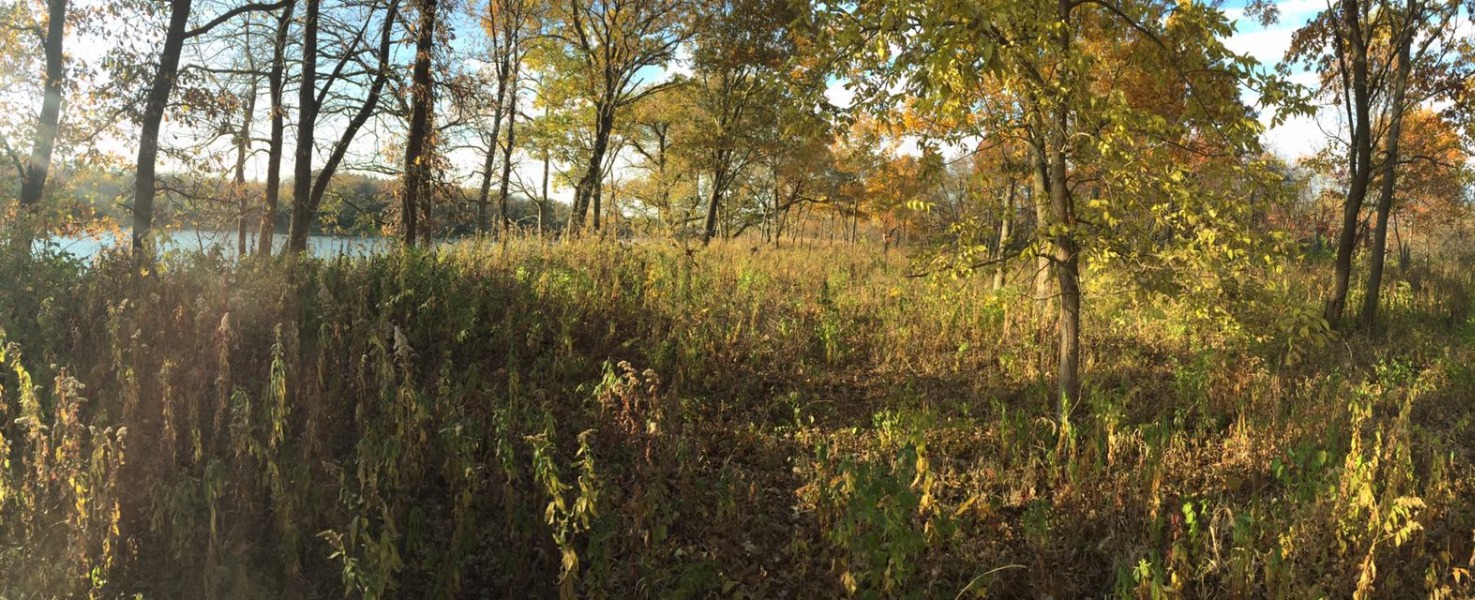 Area on Langham that has been cleared of brush. Note all the plants growing where the bare soil used to be!
Kankakee Mallows Back on Langham Island in 2015!
Let's keep it rolling.  Thank you for supporting the work we do and we hope you can join us at an upcoming workday!
Other Reading about the work we do:
http://www.indefenseofplants.com/blog/2015/3/23/a-mallow-called-kankakee?rq=langham
http://www.eiu.edu/biology/posters/2006-06.pdf
http://www.daily-journal.com/sports/outdoors/kankakee-mallow-emerges/article_0f531ac1-9a1c-50a5-b2b1-6d3d50e5ed1c.html
http://www.daily-journal.com/sports/outdoors/kankakee-river-mallow-and-other-excitements/article_8376ca00-916d-5e5b-8748-5c2b2105548c.html
+ Read More
Be the first to leave a comment on this campaign.