Missing Person Kristen Modafferi
$383
of $5,000 goal
Raised by
15
people in 42 months
Here is Kristen's story...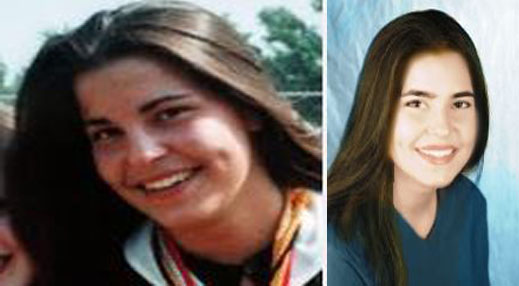 Eighteen years ago, Kristen Modafferi disappeared and she has never been seen since. She was renting a room at 274 Jayne Avenue, Oakland, Ca. Despite our best efforts, leads have few and far between, and her case has gone cold.
Recently, retired Police Officer Paul Dostie offered his cadaver dog, Buster, to see if his dog could 'alert' to human decomposition on the 274 Jayne Avenue property where Kristen rented a room back in 1997.
On June 25th, 2015, this took place and Buster did in fact 'alert' in the basement of the home. Paul has 100% confidence that Buster's alert is, in fact, human remains. Soil sampling is the next step to establish the date of the human remains. If the results are in the neighborhood of 18 years ago, it is a very strong indication that Kristen's remains are buried in the basement of that home.
We are sending the 3 soil samples' to Dr. Arpad Vass of the University of Knoxville for forensic testing to further determine the date of the human remains.
Buster's prowess in finding human remains is unmatched, but it is only half the equation. Next the soil samples that were taken need to be sent to the University of Knoxville in Tennessee so that the nation's best forensic analysts can do further testing.
If the human remains date back to 1997 or thereabouts - well then, everything changes.
The money raised will go to pay the expenses to have the soil sample tests performed.
+ Read More