Kenya 2016 (Part 2)
£2,045
of £2,000 goal
Raised by
23
people in 33 months
Hello,
As you may or may not know, I went to Kenya last year with Flowing Rivers Foundation. We went to Sure24 Orphanage in Nakuru.
Sure24 comprises of orphans / street kids that have been rescued and depend on the support of benefactors to sponsor their board, feeding and education. There are about 200 children from the age of 2-19 there.
Flowing Rivers sponsors a number of children at "Sure24" and organizes an annual international mission to the region, addressing hygiene, basic medical clinic, business seminar, study skills seminars for the students etc. The next trip to Kenya is planned for August 2016.
The experience was beyond amazing. Seeing children and young adults that have had a somewhat traumatic life experience move beyond these and are now full of joy and have a hope for the future = priceless.
I am raising funds to primarily give a lump sum to the orphanage on behalf of Flowing Rivers and secondly to assist with travel cost in Kenya.
As a donor, you be helping me fulfil part of my vision - meeting needs. I might not be able to eradicate poverty, but I can make a difference in someone's life.
Let's do this!
F.A.Q.
1. What did you do last time?
I worked on the building site (picture above) for the secondary school - collected gravel and mixed it with cement for the foundation; facilitated the medical days (alot of walking, lol); training sessions; feeding the people that live on the dumpsite (that was the most gut wrenching part of the trip for me).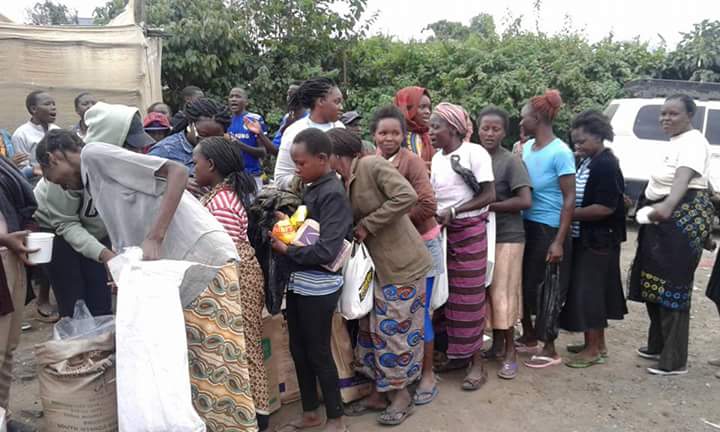 Part of the reason we went was to be role models, and show some practical love. Also, Its nice to be able to put a face to your sponsor and give hope for the future.
2. Why Sure24 orphanage.
Sure24 started with a man with a vision, because he was rescued from being a street kid.  He is now married and fathers 200 children, with no government aid.
The orphanage is doing really well, they filter water to sell, they have a racing team, they plant some of their own crops, they opened a restaurant where the adults/ locals work.
They also  work on trying to place the children back with their extended families, in cases where they are known and it is safe to do so.
3. Why Kenya, there are needs here in the UK?
I love serving and such I look for ways to meet needs and raise awareness about things we can do to help those around us.
Flowing Rivers is about empowering young people to go out boldly. As part of Flowing Rivers we advice and feed the homeless twice a month, visit the elderly at a specific nursing home, etc.
I am also part of a church family (RCCG, Jubilee House), that actively looks for ways to help the disabled and the less privileged. There is free feeding program Mon- Fri in the Romford area for example.
We are always looking for volunteers so if you would like more details, please send me a message.
P.S. Kenya is beautiful country.
4.  Why Kenya and not other African countries like Nigeria, etc.?
One day soon.
6. Can I donate goods?
Yes please.
On the last trip, we took clothing items, money to buy materials to help build the schools, stationeries, laptops and mobile phones donated by CORETX (Selection Services).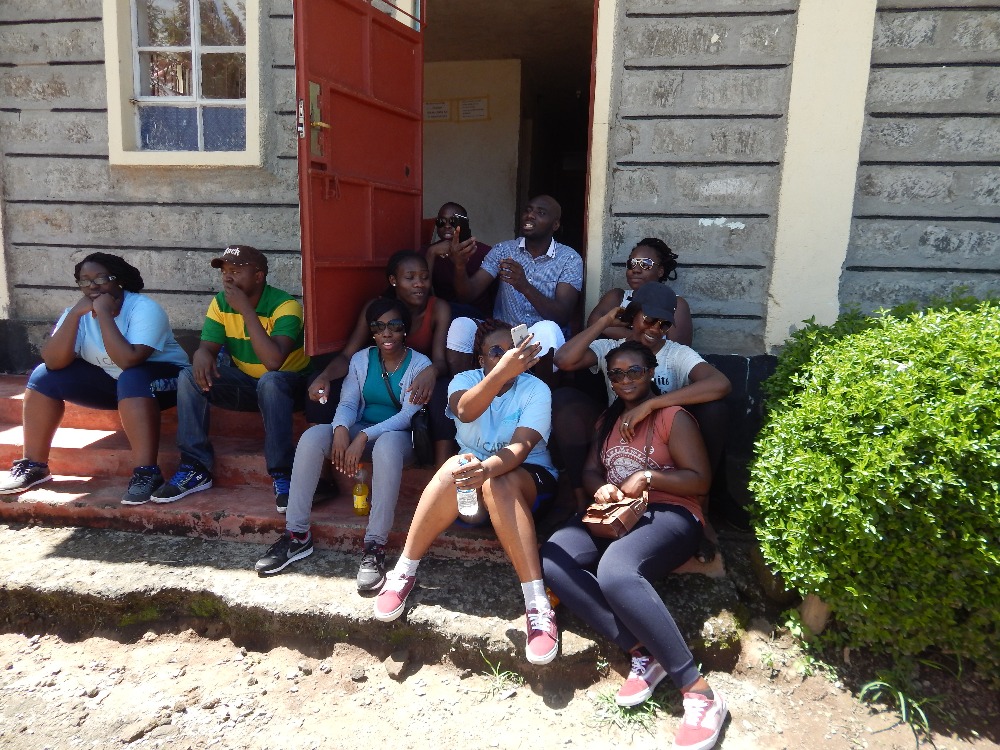 "The greatest investment in life is an investment in life"
+ Read More
Be the first to leave a comment on this campaign.