Gulfport Community Garden
$785
of $2,000 goal
Raised by
17
people in 52 months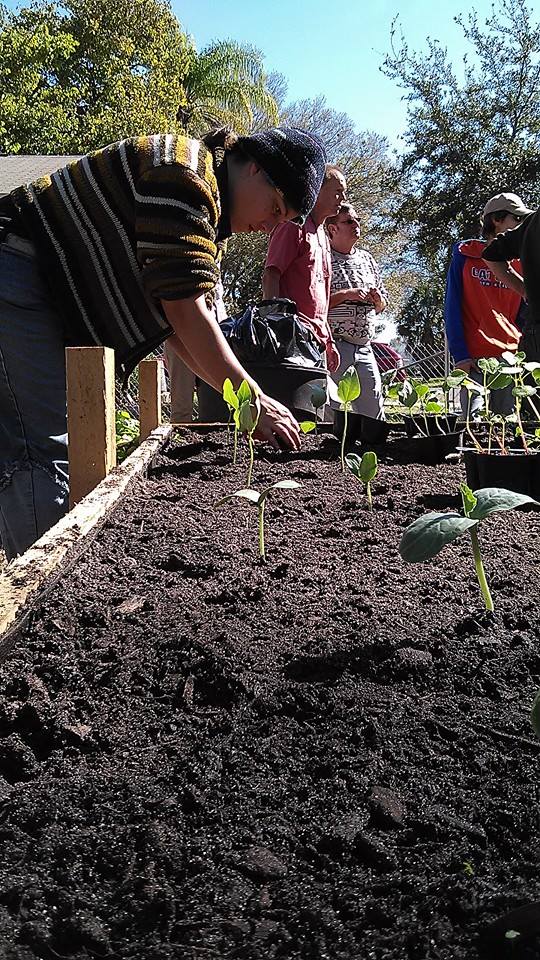 Did you know the typical food item at a supermarket travels 1,500 miles to get there? It's true. It's also true that the trucks that deliver that food run on fossil fuels. This means that as the price of oil continues to rise, so will the price of supermarket foods. This is just one of the many reasons why it's so important to have a dependable, local food supply.
     Plus, when you buy locally grown food, 73% of the money you spend stays in the community (versus 43% when you shop at a non-locally owned business); and money that stays in the community can be used to create new jobs, increase worker wages, and generate new economic activity.
     Inspired by these facts, community members have been hard at work designing a community garden that will set Gulfport, Florida on a path towards greater food security and self-reliance. The Garden will be a place for (all) people to come together and get educated and "re-skilled", while having fun,  growing food, creating a sense of belonging and trust, and increasing community resilience.
     The goal of this crowdfunding campaign is to raise enough funds to begin transforming the space and putting our plan into action. *See the following links for specific details on:
*garden's lay-out 
*main elements
*specific goals.
   If you feel compelled to support this project, you can do so in a number of  ways:      
*Make a general donation
(May be applied to the first or subsequent stages of this project''s development, including our monthly water bill).     
*Make a specific donation
(Let us know if you'd like your donation to go towards a specific item from our wish list below.)       
*Volunteer your time.
Thank you so much for taking the time to learn about our vision for the  Gulfport Community Garden.  Join us on
Facebook,
and keep an eye out for regular updates in 
The Gabber.
Happy Gardening!
+ Read More
Be the first to leave a comment on this campaign.