Hi! Thanks for stopping by!


We're John and Katherine. Nice to meet you!

This summer, we will be traveling to Cape Town, South Africa to volunteer in Egoli, an informal settlement on the city's outskirts. Our project has been chosen by the University of Rochester for receipt of a $10K grant from the Davis Projects for Peace Initiative. We are raising additional funds to cover the costs of our own travel and living expenses.


Why is this project important to us?
As Institute for the International Education of Students (IES) Abroad in Cape Town last year, both of us volunteered in Egoli, a squatter community relegated to Cape Town's outskirts during the apartheid era. A community of 2,000 people, Egoli has a single water spigot, no electricity, and no municipal waste management services. The community leaders reached out to us with ideas for projects that were simply too ambitious for our previous time in Cape Town. We left Egoli impassioned to return and provide community leaders with resources they requested to address some of their outlined community needs.

What need will our project address?
Among the Egoli's current needs, its community center is barely large enough to hold 30 people, though the space simultaneously serves as the community center, church, library, and childcare center.

Furthermore, the community center serves as a hub between Egoli and formal institutions, including local churches, UCT students, and IES volunteers.It is the conduit through which resources enter the community and is severely inadequate; its dilapidated condition and insufficient space prevent larger community gatherings as well as the maximization of incoming resources.

What are we going to do?
In partnership with Ikhayalami, a Cape Town non-profit founded to develop and implement solutions for informal settlement upgrading, our project seeks to address the structural violence afflicting Egoli in a three-fold manner.

We will:
1. Construct a new community center for the people of Egoli.

2. Provide community leaders with resources to draft a strategic plan

3. Link Egoli to an existing network of other Cape Town informal settlements whose community-driven projects are supported with Ikhayalami resources. By linking Egoli to this pre-existing network, community development project ideas will be explored by residents working with specialized and experienced teams from Ikhayalami.

We have developed this project in close collaboration with Egoli community leaders.

Here are some pictures from our last visits in Egoli: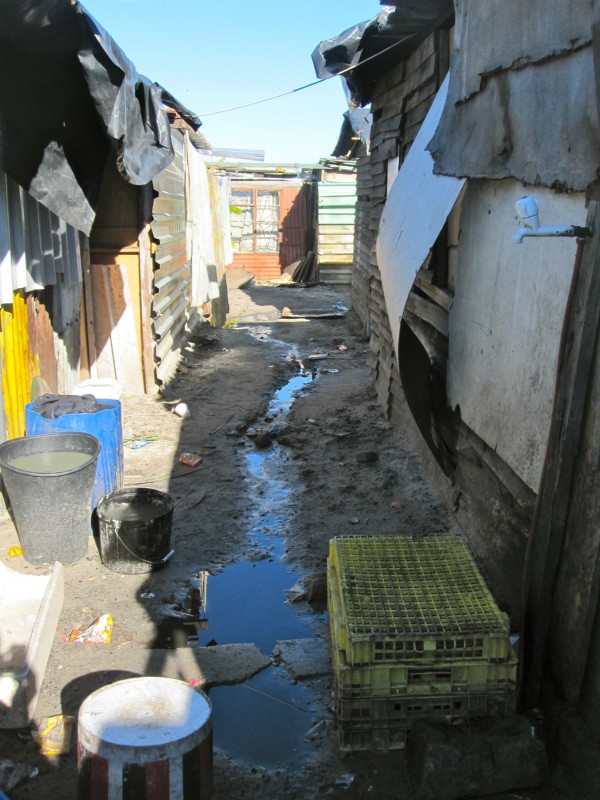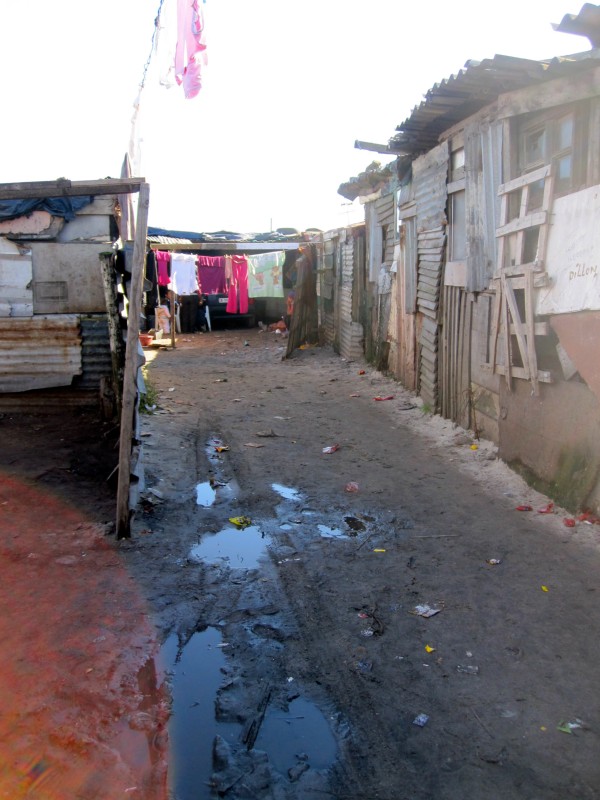 If you have any questions about our project, don't hesitate to message us.

Thank you all for your support!

John & Katherine