Brassard Recovery Fund
$34,841
of $40,000 goal
Raised by
337
people in 74 months
Ron, Karen and Krystara Brassard were among those injured in the Boston Marathon bombing this past Patriot's day. You have all seen their countless photos and videos and we are asking for your help and support as they face a long recovery process from their physical and emotional pain resulting from this tragic event. Krystara was treated for shrapnel wounds, burns and an ankle injury and was released from the hospital on crutches. Karen had shrapnel wounds on one leg and one ankle, requiring two surgeries to repair. She was released from the hospital on Thursday, but is still unable to walk without assistance. Ron suffered an arterial bleed in his left leg, causing considerable muscle and nerve damage. Ron is scheduled for his third surgery on Friday and there is no timetable for his release.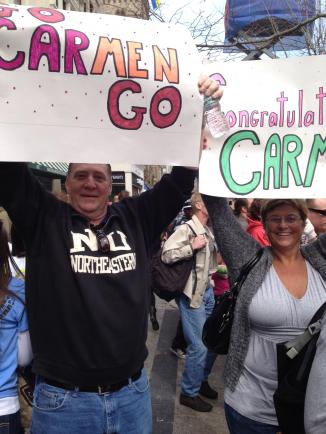 Ron and Karen Brassard pictured here cheering on the finishers prior to the vicious terror attack


The Brassards were enjoying a beautiful day at a historic event and awaiting their friend Carmen at the finish line. As it turned out, it will be the darkest day in their lives and one which will never be forgotten. Their road to recovery will be long and painful.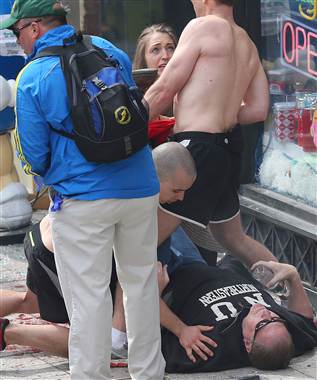 Heart wrenching photo of Krystara Brassard receiving care as her father laid severely wounded beneath her


It is unimaginable what took place in Boston. Their lives will never be the same and we are asking you for your support!!!

Heroes who risked their own lives to save an amazing family


Thank you in advance for your continued support, well wishes and prayers. May God bless them, the victims and the city of Boston and the many volunteers who helped save countless lives.


Karen Brassard being wheeled from the scene of the attack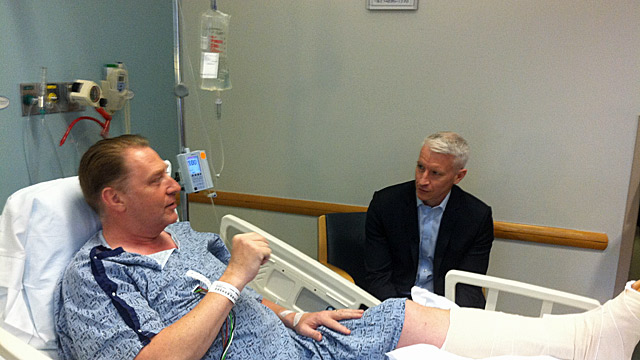 Ron Speaks with Anderson Cooper

More on this heroic family

http://www.wmur.com/news/nh-news/Family-recovers-in-hospital-after-Boston-bombing/-/9857858/19810866/-/rhvkbjz/-/index.html ----- WMUR Article / Interview

http://www.nhpr.org/post/nh-family-injured-marathon-blasts-recovering-know-lives-are-changed ----- NHPR Article

http://www.nydailynews.com/news/national/n-h-family-describes-chaos-boston-marathon-article-1.1319472 ----- New York Post













+ Read More