The Accidental Cat Lady Project
$3,029
of $3,000 goal
Raised by
98
people in 30 months
June 11, 2016
Hello Friends and Friends of Friends,

Most of you know me, but for those of you who don't, my name is Alexandra Turshen. I am an actor and photographer. Wait! Don't go... I'm not asking you to help fund my indie film... I am asking for your help with a new undertaking: animal rescue. 

I'm an animal lover and have always wanted to help animals in need. But until recently, I never knew there was anything I could do about all the stray cats/kittens I see in Brooklyn. When I heard about "TNR" (Trap Neuter Return), I knew I could no longer sit around hoping the problem would go away. I finally had a way of making a difference. So about three weeks ago I offered to help a woman in Mill Basin who didn't have your typical problem of 2 or 3, maybe 4 feral cats around the neighborhood... She said, "My backyard is overrun by about 15 cats." When I arrived a week later... there were closer to 30.

Experienced TNR volunteers said we couldn't do it... They said we were in over our heads and being naive... That there was NO WAY we'd be able to find homes for all the kittens and said, "It's a lost cause. Grab the adults and leave the kittens behind." Later that day, the most experienced trapper was even releasing kittens out of their traps because she said we had too many to help! Obviously, they didn't know who they were dealing with... 

We were able to rescue 25 cats.

25! 17 kittens and 8 adults, 4 of which were pregnant females. The adults were fixed and released back to their dwelling. We managed to get EVERY SINGLE KITTEN out of its trap cage in record time, and as of this writing, we've found forever homes for all but 4 of them! A networking miracle. The four remaining kittens are being fostered in loving homes, patiently waiting for a forever-family. Could it be yours?!

"OK, Alex. So you're a cat lady now. We get it. Why are you asking for money?"
TNR volunteers can spay/neuter feral cats for free through the ASPCA... But free ASPCA appointments are meant for feral cats. Plus, getting any single appointment is difficult, let alone 17, and we were running out of time... So we took matters into our own hands.

We took 17 kittens to their first vet appointments. All of the kittens had fleas, worms, ear mites and were in need of their initial vaccinations (like Rabies). Blood tests were needed to make sure they didn't carry communicable diseases. Also, a few kittens needed a little extra TLC due to upper respiratory and eye infections which require antibiotics and eye-drops. Lastly, we spayed and neutered 7 of the oldest kittens out of pocket to assist in their likelihood for adoption.

Money raised through this campaign will go directly toward veterinary expenses for these rescue kittens.

I would love to continue to rescue animals in need, but as I found out, I can't do it alone. I am not associated with any organization receiving regular donations, and I am not able to incur all of the costs associated with this large scale rescue mission. It would mean so much to me, the volunteer fosters and rescuers, and especially these little kittens if you would consider making a donation to their cause. Every little bit helps! If this is not possible for you, please help spread the word. I have witnessed the power of a strong New York network, and my gratitude knows no bounds to those who shared my emergency plea for fosters with their friends. We did the impossible!

Not everyone has the time or ability to personally rescue animals in need. For the moment, my no-kids, no-"real"-job life allows me some flexibility... Please let me be your Cat-Lady-ambassador. Charge me with representing you and those who want to help but don't have time, who would get out there and make a difference if they could.

Thank you from the bottom of my heart.

Alexandra Turshen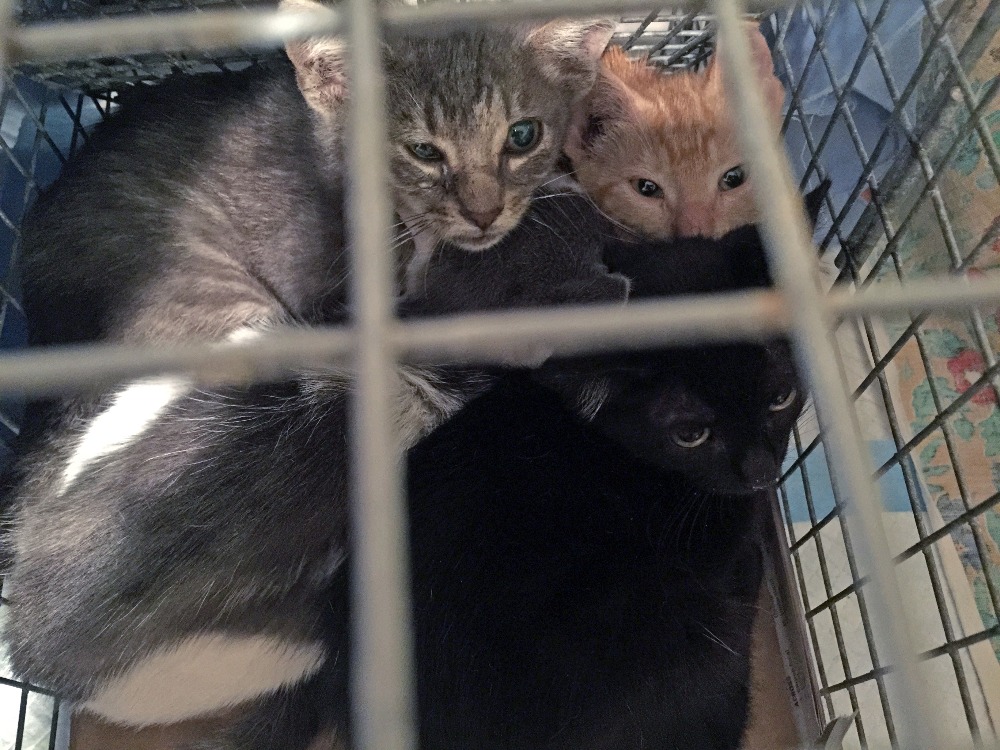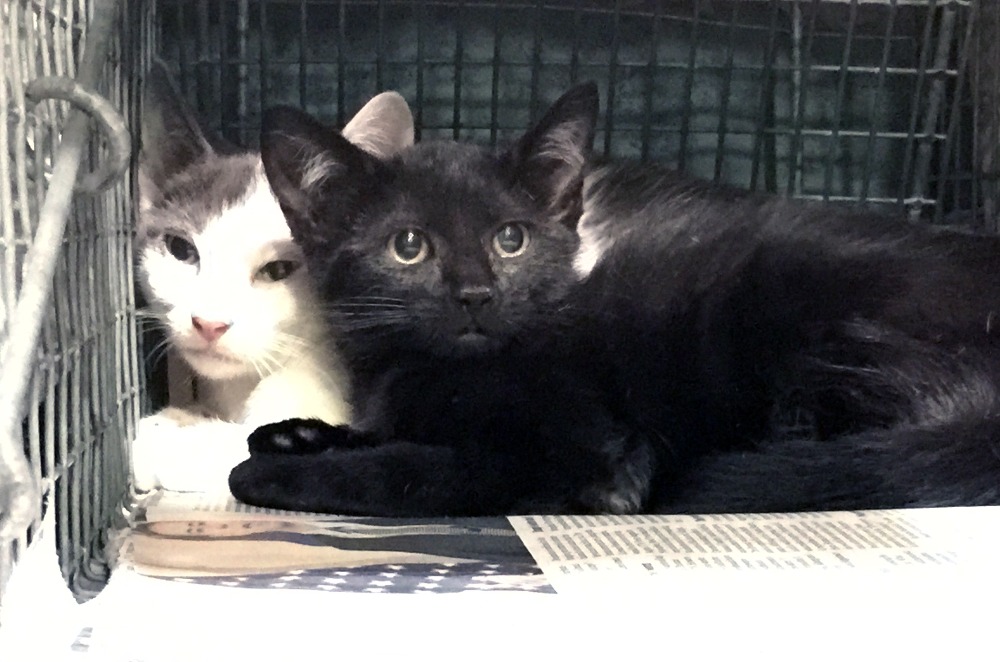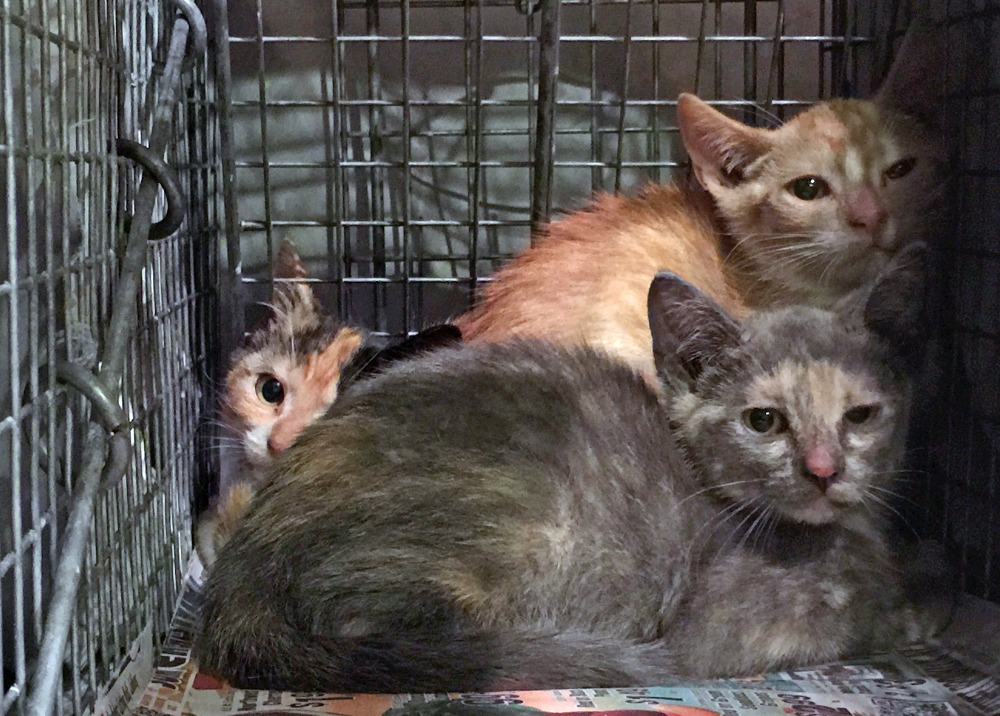 + Read More
Update 2
29 months ago
Share
Hi Everyone! I have some very exciting news... ALL 16 of the surviving rescues have officially been ADOPTED!!! The last two kittens, Hodor and Sarabell, now Luna and Odo, were adopted yesterday and are now settling in with their new Mom and Dad. I can't thank you enough for all of your support!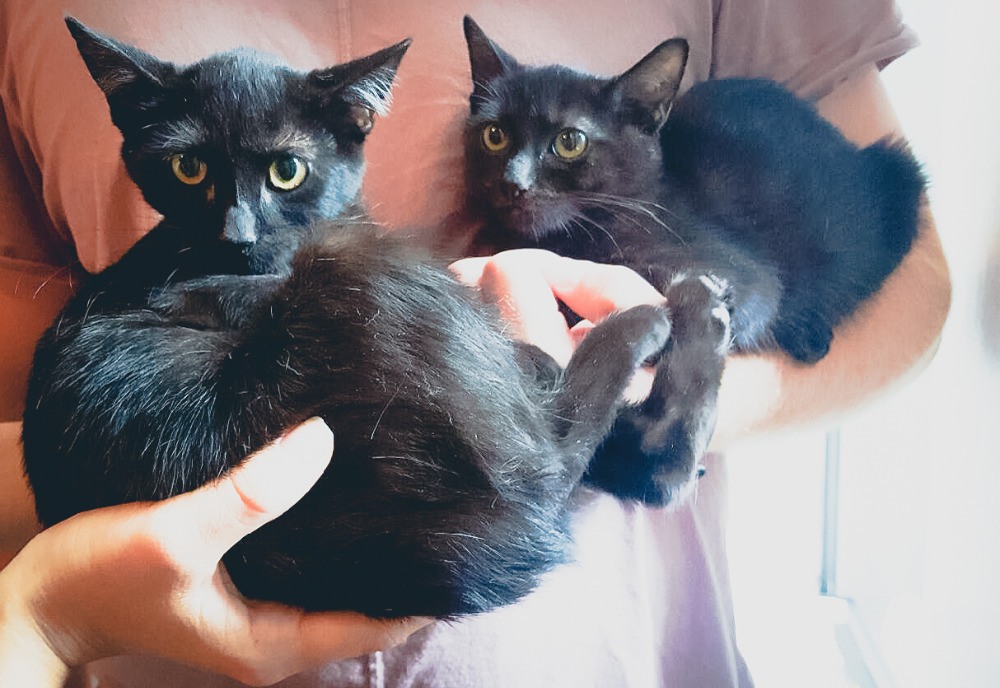 + Read More
Update 1
30 months ago
Share
Thank you to everyone who has donated! I have a little update for you all...
+ Read More
Read a Previous Update
LOVE THIS! any other tips on getting some help out here in Utah would be most welcome! We aren't that popular but we have some beautiful kittens to find forever homes! Accidental Foster Kitten Project
+ Read More