Alaska Mushrooms Business Startup
$20
of $250k goal
Raised by
3
people in 43 months
Everywhere you look it gets harder and harder for people to find work. With all the companies that have moved to Europe and South America, it has left a large gap of people who no longer have work. My thinking is we need to support more local companies and leave the ones who moved out of the USA. We need to provide for our own.At first I was going to start growing mushrooms on a small scale, and sell to friends and family. Then expand into the farmers market here in Anchorage. Once a good foot hold is in place grow more and open a market in public kitchens, caterers and grocers.I have obtained my State License, Employer ID Number, set up banking accounts and have some basic advertising with Google and Facebook ready to go. Still working out the setup, I will be turning a bedroom into a room that is cleaned, sterile and has the ability to control the environment. I will start with oyster mushrooms and abm's (white button mushrooms) too. The reason I want to start with oysters is because there is a very wide variety of oyster mushrooms. I was hoping to start growing morels. But that does require being able to make a garden for them.I have some of the basic starting elements, and some equipment. Enough to possibly bring in the first crop. Its getting late in the season to start prepping logs for some of the other strains I want to start. They include,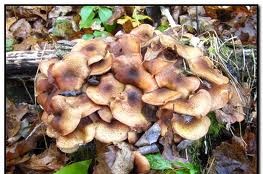 Rieshi - Shiitake - Maitake,and Lion's Mane. As I said the Morels will have to wait for next summer to start. Soil has to be prepared and fenced in to protect from critters moving about.Ideally, a room that can be sealed off, evironmentally controlled climate (temp and humidity) would need to be precise. I am living in a rental apartment, so I am looking for a place to buy in my price range. Setting up a larger area, a basement, or two car garage, either would have to be heated and insulated appropriately. For now the bedroom will suffice. I have a counter, desk and storage set aside for it. As well as a 2 station electric burner, for operating the pressure cooker, and sterilizing materials.
+ Read More
Help spread the word!
 97 shares on Facebook