Animal Adoption Fund for Shelter Animals
$140
of $8,000 goal
Raised by
4
people in 55 months
This fund is to help people to adopt from the shelter but also to help the dogs get adopted from the shelter. A fund was started to help Winnemucca Animal Shelter dogs be adopted by someone that may not have the funds to pay for the high cost of spaying here in Winnemucca. The fee in Humboldt County, NV to adopt a dog from the shelter is $35, but that does not include the required spay/neuter if the animal is intact. It ranges in cost from $180-$225 to spay and $120-$130 to neuter at one of the two vets located here. That does not include the vaccination fee or the fee to license the animal, or the outlaying costs of a bed, a blanket, bowls to feed and water the animal, food, toys, treats, etc. All these expenses add up pretty quickly. While it's true that if a person does not have the money to care for an animal they should probably rethink the decision to have one, it's also true that we don't want our shelter animlas getting euthanized just because the shelter ran out of space.
There are other expenses involved in running a non-profit including government mandated fees and licensing and I do not have the money in my personal bank account to cover these costs. I am looking to getting the required licensing and fees paid to the government to be able to continue to help the dogs and our citizens to adopt them. Please help me help them!

Feel free to donate anything, and I mean anything from $1 to hundreds if that's what you are led to do.
I am offering a free t-shirt with every $28 donated (from one person). This includes shipping. Please be sure to leave your shipping address along with your t-shirt size (from small to 2X). There is no limit to the amount of t-shirts you can receive; each t-shirt is only available after each $28 however. $55.99 still gets you one t-shirt. Thank you for your support!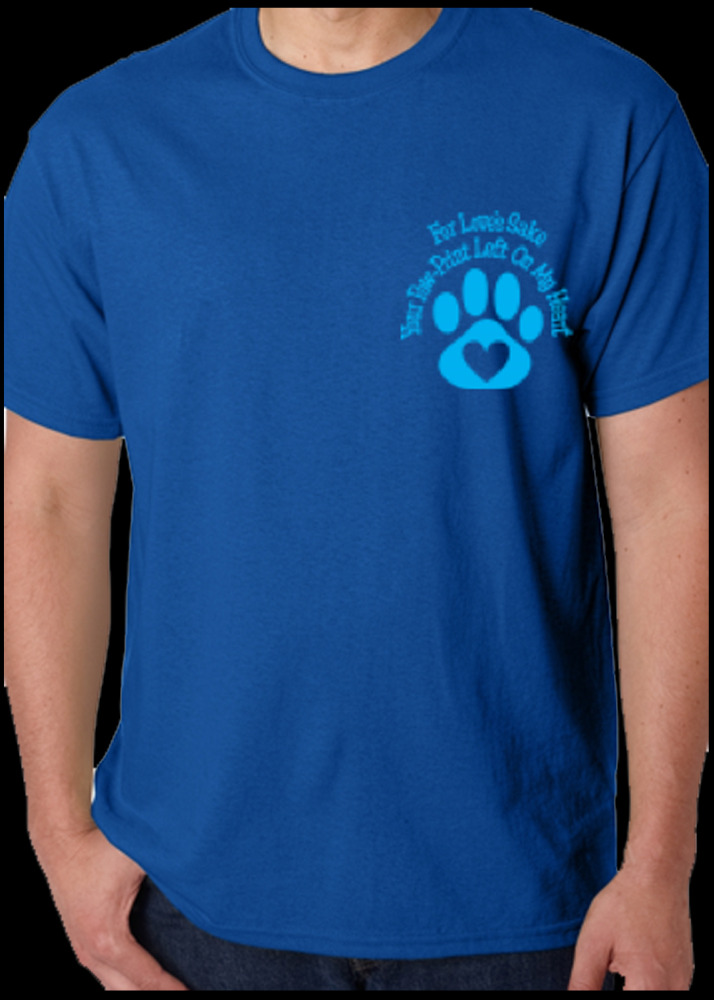 + Read More
Be the first to leave a comment on this campaign.