reattach peacock's (josh) wing!!!
on 3/15/14, josh "peacock" henderson suffered a brutal open dislocated and shattered wrist (bone sticking out) when a ladder gave way while filming from a roof at a backyard pool. we rushed him to the hospital where they did emergency surgery including plates, screws, pins and sewed a finger tendon back together (basically reattached his hand to his forearm). he is still here in the hospital and the charges are adding up and with obamacare having left him without insurance, this skate videographer needs our help to get him back behind the lens. The 50K$ I posted is an estimate based on my experience as a medical provider and is probably just the cost of the surgery alone, not including the 3 day stay.  Created by Nate Malo, Physical Therapist.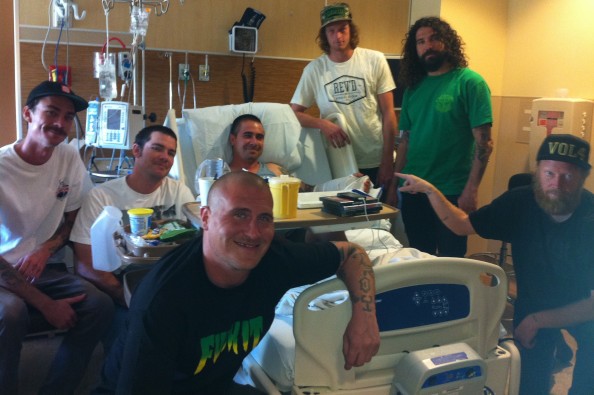 What is GoFundMe?

Fundraising made easy >>
CONTACT
LINK
POSTER
REPORT
Paul Janavs
25 months ago
This donation is made on behalf of ARTO SAARI, TOM REMILLARD & WILLIS KIMBEL...the REV'D Skate Family hopes our support will help you get better soon...
daniel bismor
25 months ago
Matt O'Connor
26 months ago
Chris Henderson
26 months ago
You're the man josh! Hendo life !
steve roche
26 months ago
get that wing healed!!!!!