RWI Uganda - Beekeeping Cooperative
$855
of $10,000 goal
Raised by
15
people in 40 months
Rural Women's Initiative Uganda, (RWI) is a community based organization located in Kikandwa, subcounty, central Uganda, Mityana district. The group was founded in the year 2013 by 5 women for the promotion of community development in the area.
RWI was born out of the need to address alarming levels of young mothers in the rural community, low levels of girl child education, violence against girls at school & girls' rights to education in Uganda. All these challenges are compounded by poor delivery of government services in the community in key sectors like Agriculture, education, health and reproductive health services, Water and Sanitation Hygiene (WASH) services with the district currently facing a water shortage. The biggest challenge is that women are the bearers of this brunt thus the need for RWI to help address these community challenges.
The group has a current membership of 18 women & 2 men.
PROJECT PURPOSE:
To empower the rural women through engaging them in Beekeeping for daily income generation and poverty alleviation in home steads.
PROJECT OBJECTIVES:
To have trained 20 women members of RWI as community trainers of trainees on Bee keeping, trapping methods and management by 2016.
To have been mobilized and sensitized 4 women groups in the subcounty and distribute 50 bee hives to them by December 2015.
To have produced 1000 Kgs of Honey by August 2017
PROJECT ABSTRACT:
After the aforementioned needs assessment, the following projects were proposed: heifer and goat project, micro-credit, coffee growing, but it was very well accepted that Bee keeping is the one to bring quick and wide spread impact because of the many advantages to the local environment.
PROJECT BENEFICIARIES AND PARTICIPANTS:
The project direct beneficiaries will be the 20 RWI members trained as TOT's in bee keeping and management (trapping methods, disease control, feeding and honey inspection) and then also the 2 women groups (approximately 50 rural women) of Kikandwa sub county to receive Bee hives and on site trainings on the above techniques.
The community households will also benefit indirectly by adopting the new knowledge of keeping bees for income generation and poverty reduction in home steads.
The project beneficiaries who participated in the designing and planning of this project in it's initial stage of participatory rural appraisal used three tool kits: F.G.D-focus group discussion and seasonality and wealth ranking (WR) tool kits which reflected the future of these beneficiaries. After completing their training, the beneficiaries will have been empowered and be in a strong position to be the main producers of honey in the district and the region at large as well as having the skills to continue training new beekeepers in the area.
PROJECT FEASIBILITY AND SUSTAINABILITY
The 20 group members are determined and have the will to be trained. They will then transfer their knowledge and skills to other members of the community and area.
CURRENT ACTIVITIES.
 Adult Literacy
Sustainable Agriculture/Beekeeping
Health  awareness and counseling programmes.
Human rights.
Children at risk programmes 
CURRENT PROJECTS:
1.    Beekeepers Cooperative - establishment of 70          beehives for honey, beeswax, propolis, pollen, and pollination.
Efforts will be made to acquire the needed equipment locally - honey extractor, boxes, frames, etc.
Establish a training facility for new beekeepers that will include books, a demonstration hive, blackboards, and the basic tools required to build new bee equipment.
2.     Improving water sanitation in Kasejjere Village, Bbambula parish, Kikandwa sub county Mityana District.
3.    Held stakeholder metting in 2014, to create awareness and disseminate information on sustainable agriculture, environment and land use management.
4.     established a tree nusery in Kasejjere Village, to address issues of climate change and mitigation in Kikandwa subcounty.
5.     Supported orphanage and vulnerable children with scholastic materials( books, pens, bags and part of their school fees) through local and international  fundraising
 PAST ACHIEVEMENTS  
·      Has raised membership from 5 members to 20 members.
·      The organization has secure a domain
www.rwi-uganda.org
  and other social medias ,facebook, twitter and skype.
·      Has sponsored studies for orphaned children in local schools .
·      Has trained 20 members on farm management and organic farming
·      members have gained training on project planning and management.
 SOURCES OF FUNDING
-       To sustain RWI activities in the area, members contribute 1$ US Uganda shillings per 3 months and that one work as a cohesion force  among members.
-       Gaining income from the group agricultural products sales.
-       Well wishers/donors.
 GENERAL INFORMATION
Kikandwa  sub-county is situated in central Uganda , Mityana district. It has a population of about 20,000 people, and the main ethnic languages spoken here  are Luganda and Engilish.  Participatory livelihood analysis here revealed that, crop cultivation is the only main form of economic engagement for local communities.
It is located on the fringes of the Lake Wamala. Fishing is one of the dominant activities here. However , this has had a toll on the poulation. Very many women  are widows and young mothers involved in agricutural practice farming and rearing animals . This has created a big dependence on eniviroment to create a sustainable livelihood.  Poverty has stricken the area due to soil erosion, poor yields, poor methods of farming and unreliable weather, government not implementing its plans early enough, illiteracy, poor or insuffient  agricultural  products market, diseases  (human, animals and crop diseases).
+ Read More
Update 2
38 months ago
Share
From Rural Women Initiative: Our gratitude goes to all our donors who have worked hard to support RWI in starting a beekeeping project in Kasejjere Village Mityana- Uganda. Our thanks also to Mark Boiko and Lisa Arledge who had a vision for rural women in Kikandwa to start a sustainable livelihood income . We made a video of a few of the children introducing themselves & saying thanks! Please watch & continue to share about this project!
+ Read More
Update 1
40 months ago
Share
This campaign is up & running! Help fund Rural Women Initiative (
www.rwi-uganda.org
) in Central Uganda train its 20 members in beekeeping & promote self-sufficency within their region. The RWI members will educate those within 4 women groups in the subcounty. Their goal is to raise enough money to distribute 50 bee hives to those women by December 2015 .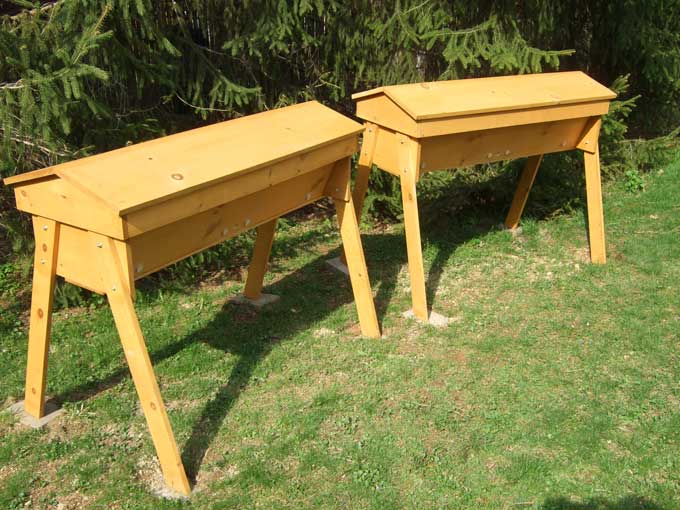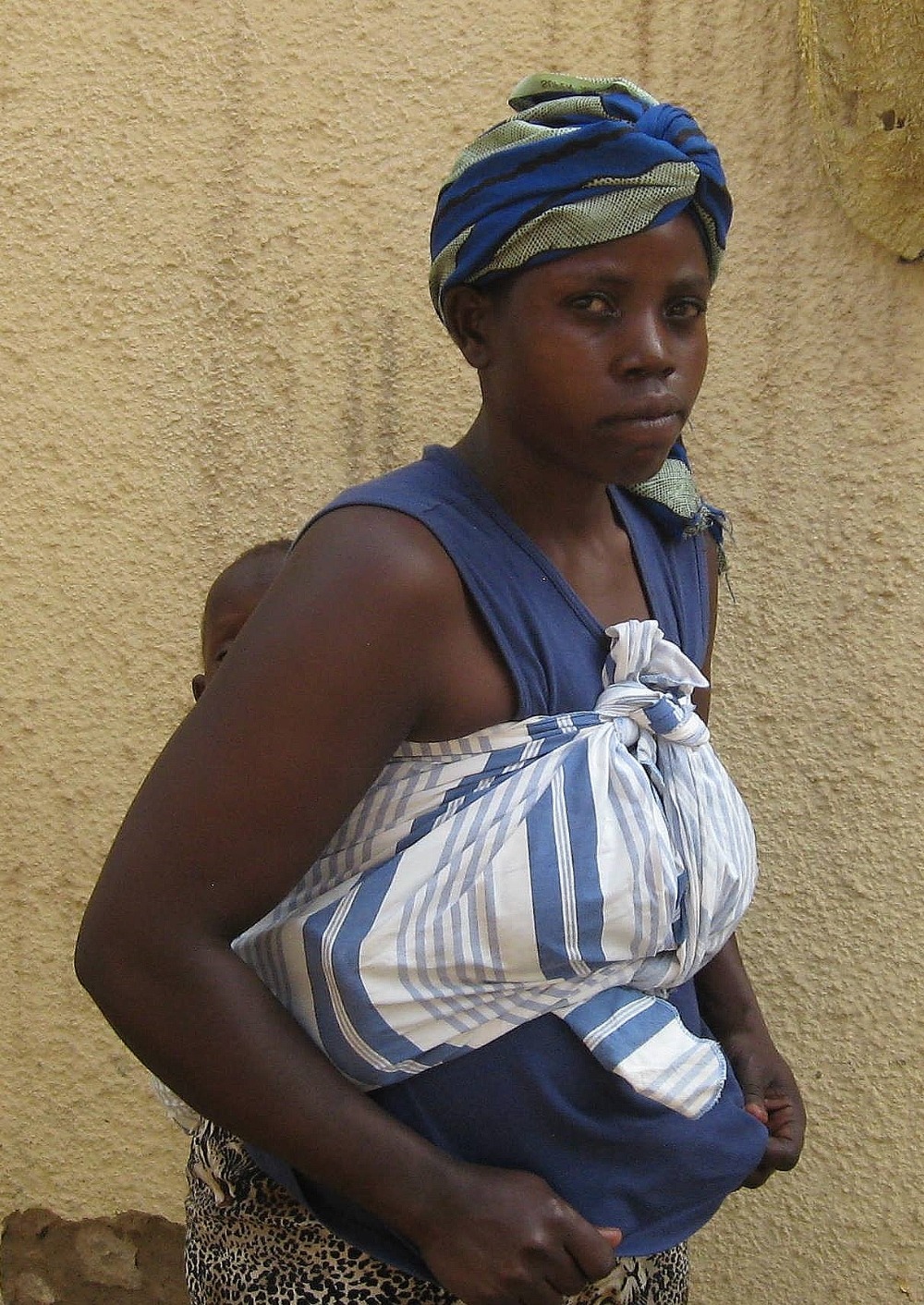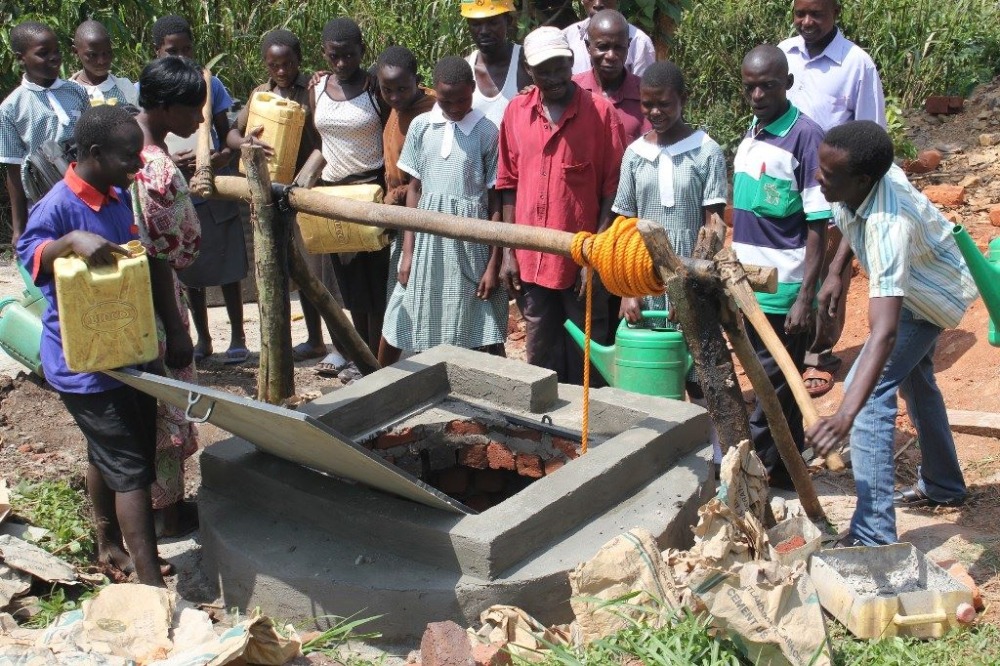 + Read More
Read a Previous Update
Be the first to leave a comment on this campaign.