Kids running so other kids get books
$2,270
of $2,000 goal
Raised by
21
people in 39 months
Betty Gronneberg
for Ethiopia Reads
FARGO, ND
Reach Out and Touch

Story of kids making a difference in the lives of other kids half way across the world!

A group of elementary students in Fargo, North Dakota are gearing up to run 5K at the upcoming Fargo Marathon on May 9, 2014. Besides shoring up their training in this treacherous cold weather of below freezing temperatures and snow, they are excited about the reason for their running. To change the lives of other kids half way across the world "" an audacious goal for kids with hearts of gold. These are an eclectic group of kids aged 10 to 13 who understood at an early age the power of sharing their resources globally and committing themselves to something bigger than themselves.
Footprint Your World
The students were first introduced to Ethiopia and the children of Ethiopia during their reading month through books, pictures, various artifacts and presentations. They observed with interest the scarcity of reading materials such as books or a place for the kids to read them, both of which are an abundant resource in their schools.
They understood the yearning of these kids for a decent library and books with their local languages. These are students who understood the power of books to stretch ones imagination and to journey them through distance, time and space. So they decided together to dedicate their 2014 running effort for Ethiopia Reads. To raise money to furnish a library with books.
Please help them make a difference as they put one leg in front of the other while running and helping others.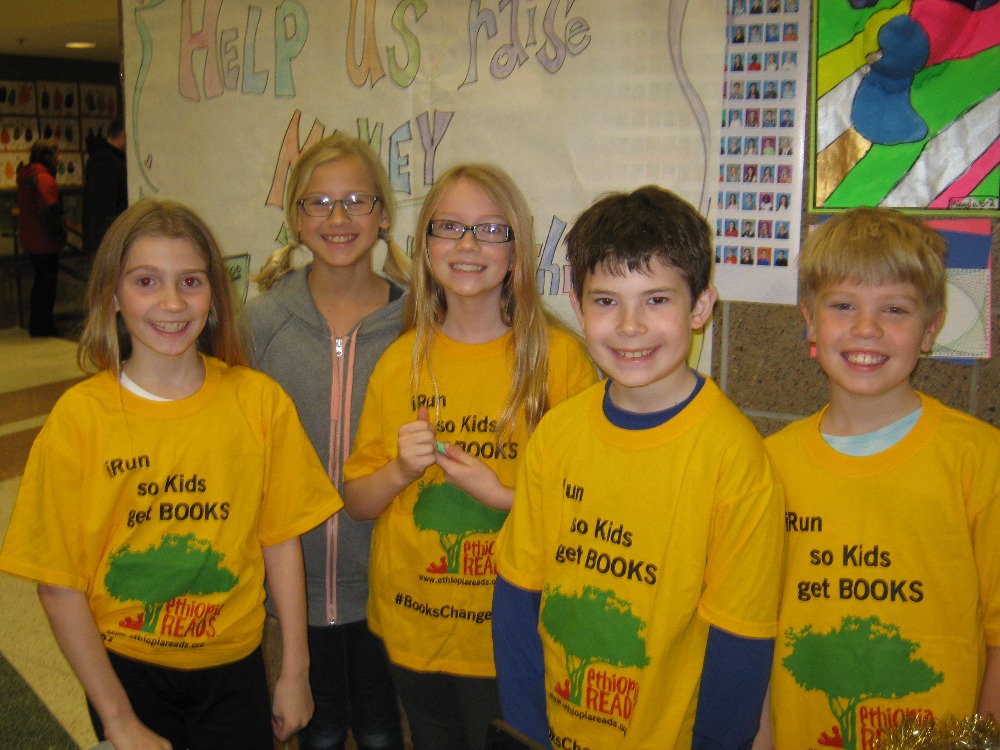 Ethiopia Reads is a tax-exempt 501(c)3 organization founded in 1998 with the goal of providing much needed in-language books, building schools, building libraries to the children of Ethiopia.
Learn more about
Ethiopia Reads
(
www.ethiopiareads.org
)
[Cover Photo src: Ethiopia Reads facebook page.]
Supported by

+ Read More