Please Save my First & New Born Son
$8,130
of $50,000 goal
Raised by
201
people in 27 months
PLEASE HELP SAVE MY New Born BABY!!!
This is a heart breaking story of my 2 months old baby boy who was diagnosed with intracranial infection particularly purulent meningitis. He is Ethiopian born in Guangzhou, China.
He is currently hospitalised and taking heavy antibiotics 6 times per day. The antibiotics are MAXIPRIME & VANCOMYCIN and If he doesn't get this he would be facing immidiate death as his white bloodcells are low and the liquid in his brain are very very wide.
The hospital has decided to put him in ICU and undergo surgery to stabilize the bacteria and fluid pressure by performing lumb bar puncture from his head and his spine. For one month the hospital has asked more than 60,000 DOLLARS just for the medicine and surgery.
And even if he does survive he might suffere from hearing, sight and other unthinkable problems.
Please help us save our child and see the future of tomorrow.
We want to see him grow!!!
We could use ANY support we can get from you. He is just so small and it's a pitty to see a young boy such as him to go through the roughest process ever.
Please please please help save his life.
Our best freind Tsedenia Edjigu will Be helping us with the campain and collecting money since we are in Asia their creadit card system is a bit complecated!!! She and her husband are our long long freinds and its really hard to call them freinds as we are family now they are also NATNA'S GOD PARENTS!! Such wonderful things from wonderful ppl happen!!
NOTE: You can come visit him at the Guangzhou women and children hospital or even ask his status.
We will be more than happy to share the news and his hospital documents.
God Bless You All for Helping us! !
+ Read More
Update 1
27 months ago
Share
First of all we would like to thank ALL OF YOU for giving your time to read and respond with such a love and support. We know its a sad story but it takes a good heart to react like you guys did. We are deeply touched and moved for the love and care we have recieved through out this process.

Our baby is still recieving his antibiotic and there seems a slight change in the fluid but as mentioned earlier its a serious desease the fluid is too much just to control by antibiotic. To achieve a well seen progress they need to send him to ICU and they are waitting for our "go" sign. Even though a lot of you are helping and of course our close freinds and family by our side, due to the amount being so high it is still hard for us to achieve half of the amount asked.

He doesnt cry a lot and he takes his meal regularly. He is so adorable and he has just began to smile. Its just so hard to watch him without a tear as he is so so so little to go through all this. He also gained weight and added 5 centemetres to his hight.

We are deeply appritiative of your love and kind words. We have been recieving such nice messages and your support os what gets us going. Thank you for making is beileve that there are nicer and positive people out there.. YOU CERTAINLY HAVE CHANGED OUR VEIW ABOUT DONATIONS!!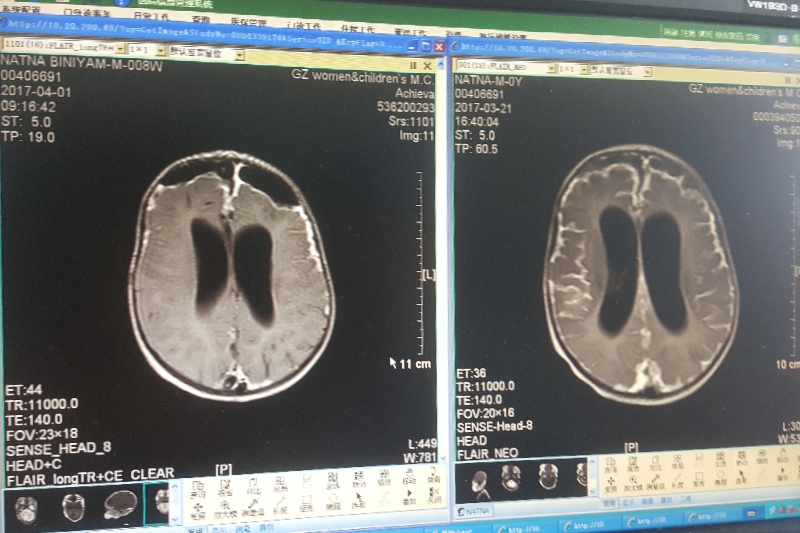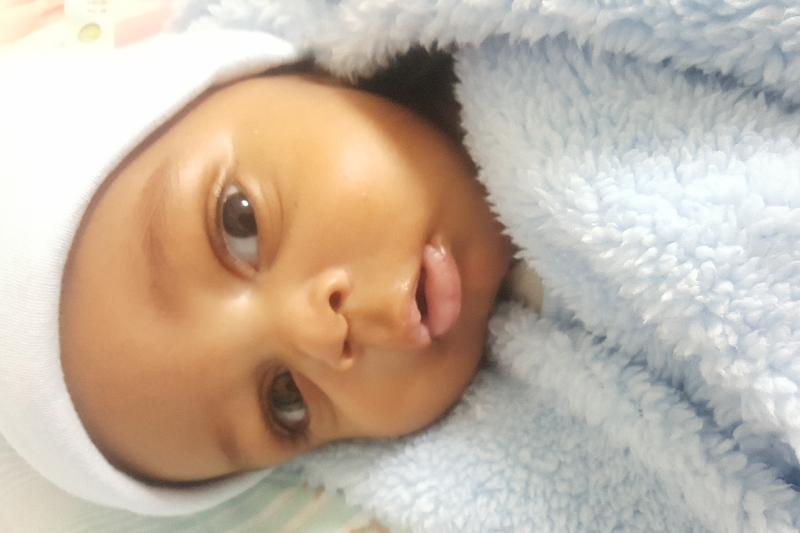 + Read More
We are very glad for ur support !!! God Bless You all
+ Read More