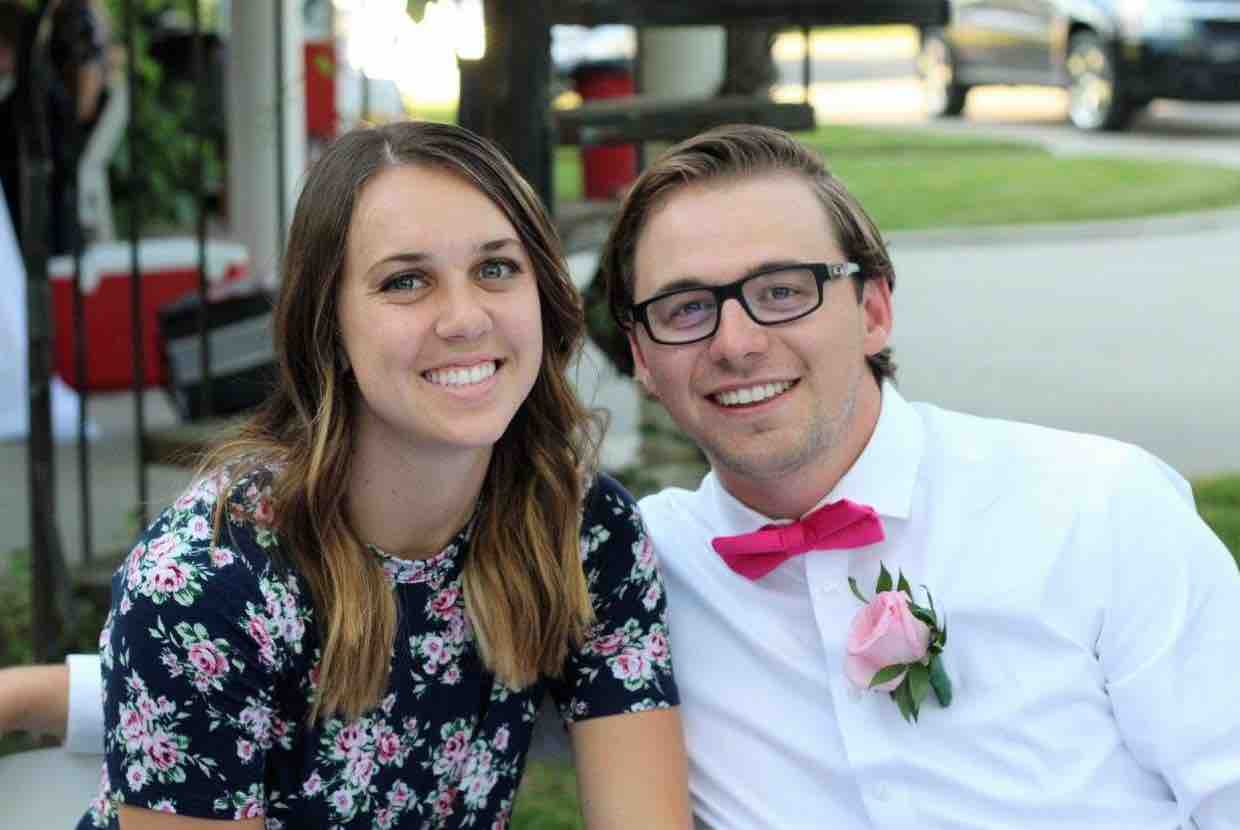 65
2
Help Porter And Lexi Get A Family!!
$10,510
of $10,000 goal
Raised by
61
people in 14 months
3 1/2 years ago we were blessed with such an amazing woman to join our family. Porter and Lexi are a "power couple". They are both the kind of people you want in your life. About a year and a half ago Porter and Lexi decided they were ready to start a family of their own. Having a family was something that was always important to each of them. Both working and going to school their minds were focused on building the best life for their soon to be family! They bought a home in Utah County. Lexi is doing her student teaching and Porter just graduated from UVU. The frustrations of negative pregnancy test after pregnancy test. The tremendous sadness and depression of months going by with no positive results, friends and family members announcing their pregnancy, unanswered questions and heavy hearts lead Porter and Lexi to a specialist in Utah County. Where they started the long journey of infertility. As you may or may not be aware insurances do not cover infertility treatments. This includes labs, doctors visits, scans, medications, surgeries and numerous other expenses. They met with the financial planner today and were told to "plan" on $25,000.00 to $30,000.00! Porter will undergo a surgery this week that their insurance will not cover. Those of you who have children of your own know that most of the expense comes after the child is born (in most cases), but for Porter and Lexi and many others are now finding out their journey is much different. With the stress and emotions of this experience the added financial burden is a heavy one to carry. I have set up this account with hopes of maybe lightening the load a little for Porter and Lexi. Two people that honestly deserve to have children of their own more than anybody I know. They have support from their families but I'm hoping they have much more than that. Please join me in showing your love to this amazing couple. Please like, share and donate if possible!
+ Read More
Update 2
13 months ago
Share
We have reached our halfway mark!!! Thank you to everyone that has donated and shared Pprter and Lexi's story! Let's get the goal met!
+ Read More
Update 1
14 months ago
Share
UPDATE!

Porter's surgery Friday went as well as planned!

His amazing doctor and staff were able to successfully extract what they needed to. The doctor reassured them that "they would have their family". Which is such a relief especially when you have witnessed the emotional struggles these two have faced. However the financial struggles are just as hard. Especially for myself..... I like many others have been abundantly blessed with a healthy family. I want everybody to know that these two have the support of their dear family. But I truly hope... that knowing each one of you that your able to donate or share this story. Lexis medications alone this month are over 4K. They are both so very deeply humbled by the donations and outpouring of support. You never know what one share might do. If you see this, share it!

Thank you so much and god bless each of you! So many people ask how they can help but yet they have not shared the story! Seriously a share is just as great as a donation! My only purpose is to lighten the load for these two! They deserve it more than anybody I know!
+ Read More
Read a Previous Update