Will Rogers Theater Charleston IL
$1,695
of $5,094 goal
Raised by
39
people in 43 months
Will Rogers Theatre - Charleston IL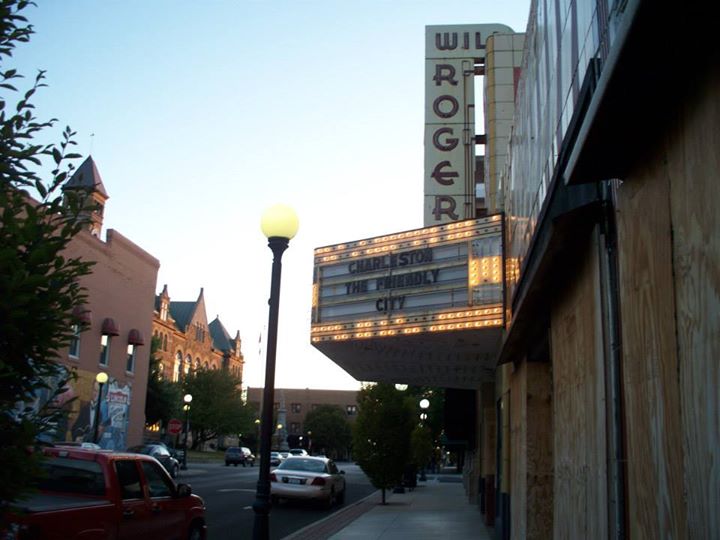 -------------------------------------------------------------------

My Name is Katie Troccoli. This is my story about why I am trying to raise funds to save The Will Rogers Theater. 
The Will Rogers Theatre
is a wonderful Art Deco theatre in need of restoration. Originally built in 1938.
Over the years the theatre was given many upgrades that did not flatter the original structure of the building. The 5 store fronts were used as a theatre dumping ground for storage. There is a wall that splits the auditorium, and the furnace and cooling systems where put on the stage. There is only one unisex handicap bathroom and it is where the snack bar should be.
Work to restore the Will is in the plans. But, it won't be an easy task to bring the Will Rogers back to as it was when it originally opened in 1938 as well as meet today's building codes.
This Art Deco building just off the Courthouse Square in Charleston, Illinois once surpassed even the fondest dreams of what a modern theater could be according to a Paramount Films executive. The Will Rogers Theater was closed by AMC in 2010, its future uncertain. It was added to the list of Landmark's Illinois 10 most endangered structures in Illinois. Purchased in 2011 the project has stalled due to our partners health issues, difficult behavior,  and legal issues.   The health issues and bad behavior of our partner have thrown us into legal issues we are trying to work out.
In an effort to return the Will Rogers Theater to its original grandeur, we are asking for your help to create community awareness about the project, and to raise the needed funds.
The plan is to get the Will Rogers Theater open and back into a downtown community social location. Movie goers and live entertainment enthusiasts will delight in the enjoyment of once again having a magnificent downtown hot spot that thrives.
The Will Rogers Theatre, can be an economic anchor for down town Charleston. Theaters are often a feeder for restaurants and shops. In a thriving environment these businesses will feed off each other creating jobs and employment opportunities.
Renovating theater buildings becomes particularly costly for they must be overhauled to accommodate modern audiences and performers. Creating a contemporary facility will mean revamping the lobby and backstage area, making (new) main floor handicapped-accessible bathrooms and replacing old film projectors with digital equipment. All this is true for the Will Rogers. That is why we need your help.
The Will Rogers Theater is part of a great community. Many people have fond memories of time spent at the location. I believe the theatre can be a vital part of downtown Charleston once again.
There is much that needs to be done at the Will Rogers Theatre.
1. The wall splitting the auditorium in two needs to be removed.
2.The heating and cooling system (currently on the stage) needs to be removed and upgraded.
3. A digital projection system needs to be installed.
4.Handicap bathrooms need to be built on the main floor.
5. The snack bar needs to be re built in the lobby.
6. The Marquee needs to be restored. The tower which was originally back lit with neon needs to have the concrete block removed and replaced with glass block and the neon restored.
7. The exterior facade needs to be stabilized and preserved.
8. Two of the store fronts are in pretty rough condition and will need work to bring them up to today's standards. The back half of the northern most store front will be used as a green room.
9. The interior lighting in the auditorium needs to be restored. The back lite neon brought back.
10. The proscenium will need to revamped to accommodate current day artists and shows.
11. Architectural Fees $9,700.
There are many other items that need to be done that are two numerous to list.
I hope you will support our efforts to move the Will Rogers Theatre restoration project forward.
How do you eat an elephant? Answer: One bite at a time.
How do you restore an old theatre? Answer: One piece at a time.
For more information visit:
www.WillRogersCharleston.com
I hope you share my passion for the Will Rogers Theatre. I am looking forward to an opening night that is going to be a grand celebration for the entire community!
Thank you for your interest in this project.
Sincerely,
Katie Troccoli
1911 Champlain St., Ottawa, IL 61350
Owner of:
Will Rogers Theatre
708 to 715 Monroe Ave., Charleston IL
+ Read More