Cat with Broken Tail Needs Help!
$355
of $1,000 goal
Raised by
9
people in 43 months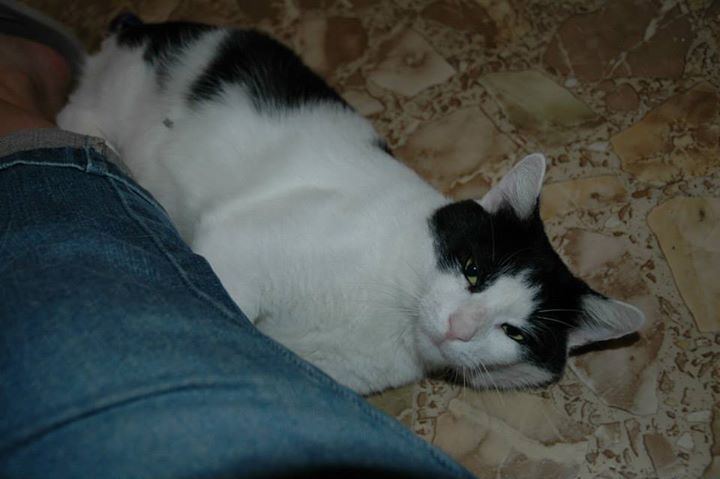 Hello and thank you for taking the time to read Moo's story. My name is Kathleen and I am passionate about helping animals. In the past eight years I have trapped, fixed, released (and homed) over thirty cats in my neighborhood. About six months ago a black and white male cat (that I call Moo) wondered into my community. I fed him and tried several times to trap him (unsuccessfully for several months). One evening, when he showed up for dinner, I noticed that half of his tail was missing. I knew this poor boy was in severe pain so once again I tried to trap him. Finally, about ten days ago, I was able to lure him into a cat carrier with food. He appeared much weaker than usual...I knew he was dying. My neighbor and I immediately took Moo to the vet and he had his tail amputated, was neutered, was treated for fleas and worms and of course, received his rabies vaccination and an antibiotic shot. He is believed to be approximately two years old, has great teeth and his blood work showed no issues. Later that evening we took him home for a ten day recovery period with the intent of setting him free so that he could live out his life with the other strays that I care for.
Unfortunately a few days ago, we received bad news. Moo's FIV test came back positive. FIV is a disease that can weaken a cat's immune system. It is not harmful to people or dogs, however, cats can transmit the disease to one another via saliva (mainly deep bites). Many FIV cats live long healthy lives and are not affected by this disease at all. However, they must
NEVER
be allowed outside and they must live as the only cat in the household or with other FIV positive cats. AGAIN, FIV does not affect people and it is very difficult to transmit!
As you may know, finding a healthy cat a home is difficult. Finding a cat with no tail that is also FIV positive is next to impossible. Thankfully, there are several animal sanctuaries that have FIV cat houses. Unfortunately, many of these are full. I have learned through research and speaking with other people who are involved with animal rescue that many of these rescues will take Moo if a
sizable donation
comes with him. Unfortunately, we live in a world where money speaks! I would make the donation myself however, his recent medicals bills were quite expensive so I need a little help. If I can raise enough money, I can get Moo accepted into a
NO-KILL
, FIV Cat Sanctuary where he will either live out his life with other cat friends and be well cared for or, even better, he will one day be adopted! If you can spare a small amount, I would greatly appreciate it and so would Moo! Not only will you be helping Moo, you will be helping other FIV cats as well!
To many, Moo may just be a simple cat. However, I believe he deserves a chance. He is young, friendly, energetic and has suffered greatly during his short life. I would keep him, however, I already have four rescue cats and two rescue dogs.
PLEASE
help me, help Moo!!!! If I can't get him into a sanctuary for FIV Cats I will have to think about euthanizing him as he can't live locked away alone in a spare bedroom forever! Thinking about euthanizing him breaks my heart! Again, thank you for taking the time to read Moo's story.
+ Read More
Help spread the word!
 65 shares on Facebook
Update 2
Posted by Kathleen Hobbs
37 months ago
Share
Hello & a BIG THANK YOU to everyone that donated to Moo's cause. I am beyond happy to report that I was able to find a home for Moo the cat! He is now in a wonderful, NO KILL sanctuary in Virginia. My husband and I drove almost four hours so that we could introduce Moo to his new home and care-givers. He is now living in a "cat house" that specializes in the care of felines with FIV. I made a donation of $700 which the sanctuary was beyond thrilled to receive! Again, thank you to everyone who donated. I love helping animals in need and because of you...I was able to find Moo a safe and comfortable place to live. He will never be cold, hungry or in pain again! My last wish is that he is one day adopted. However, if he isn't...I know he can live-out his days at the no-kill animal sanctuary! THANK YOU!!!

Any future donations received will be sent to the sanctuary to help pay for Mr. Moo's future care.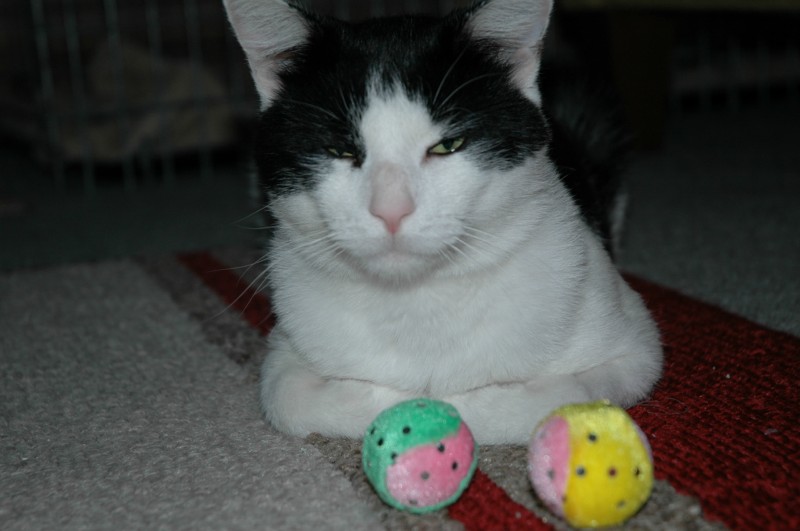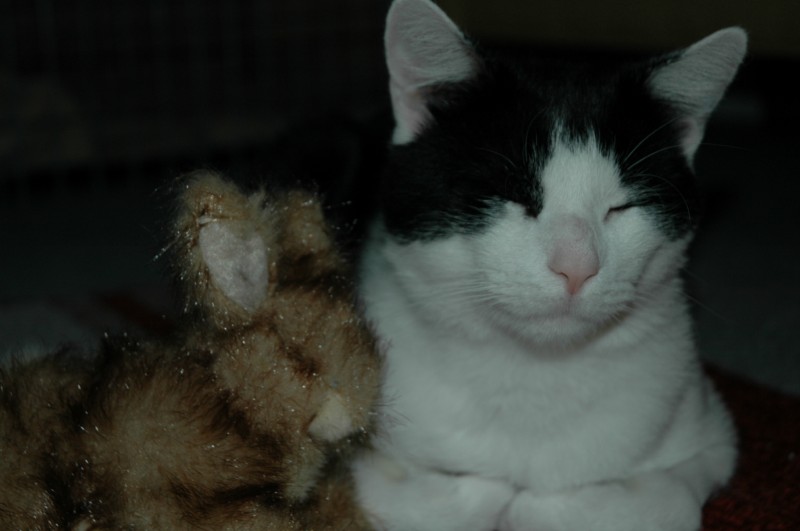 + Read More
Update 1
Posted by Kathleen Hobbs
43 months ago
Share
First of all, thank you to everyone who has donated to Moo's cause. I am working very hard to find Moo his forever home. Several rescues and sanctuaries have turned him down due to the fact that they are full and unable to take on additional animals. Though every time I hear the word "no" it brings me down a bit, I will continue to work to find this sweet boy a home. I do believe that a nice donation will be the key when it comes to him being accepted into a sanctuary.

On the bright side, Moo is doing well! His tail is healing nicely and his energy level has increased. He is clearly feeling better and has been playing....a lot! He loves to snuggle and hates when I leave the room. I know he is lonely, therefore, I try to spend as much time with him as I can.

Thank you again for your donations and kind words!!!
-Kathleen

The purity of a person's heart can be quickly measured by how they regard animals.
-Author Unknown

+ Read More
Help spread the word!
 65 shares on Facebook
Read a Previous Update