Help the Trench Town Golden Age Home!
$1,345
of $3,000 goal
Raised by
18
people in 63 months
HI've created this page following my trips to Jamaica in April & July 2013. What was meant to be a "vacation" ended up being a transformative experience. Some of you may have heard of Trench Town: a neighborhood marked by extreme poverty, underdevelopment and instability. During one of my visits, I had the chance to spend some time at the
Golden Age Home
,
a place for seniors who are left with no family or friends to take care of them.
Located in Trench Town, the home can host anywhere between 7-10 residents at a time and has helped provide care and shelter for those, who otherwise, would had maybe no place to stay or no one to watch over them.
I was profoundly impacted by what I saw and I fervently believe that the Golden Age Home deserves further support. To explain my sentiment in the most straightforward manner: my visit made me wonder what would had happened to the residents if they were not brought to the Golden Age Home? What would had happened to this small group of seniors, at their old age and in their tremendously fragile, quasi-helpless, state? It made me think of the elderly I know in my personal life, and how unjust it is to abandon them in such a manner. This feeling left me fueled with both compassion and anger, and wanting to find further ways to help: namely the possibility to polish up the place, especially the residents' rooms.
Money received will go towards repainting walls, acquiring new beds, renovating bathrooms, and improving the overall infrastructure. I will be coordinating with locals to make this all happen so that a renewed, enhanced Golden Age Home may continue to provide support for the elderly.Please check out the following pictures taken during my trip & read the residents stories. THANK YOU & ONE LOVE.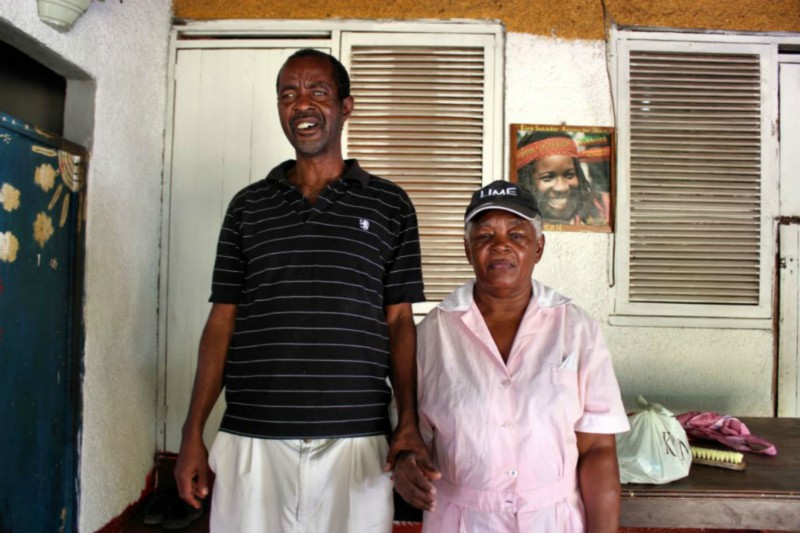 The Golden Age Home is principally run by Lloyd Ferguson (aka "Derby") and Dotti. The home can host between 7-10 seniors who are left with no family or friends to take care of them.
If you are ever in the neighborhood, please stop by and help in any way: any support is appreciated!
The
following pictures reflect the current state of the home and some of the residents I met
: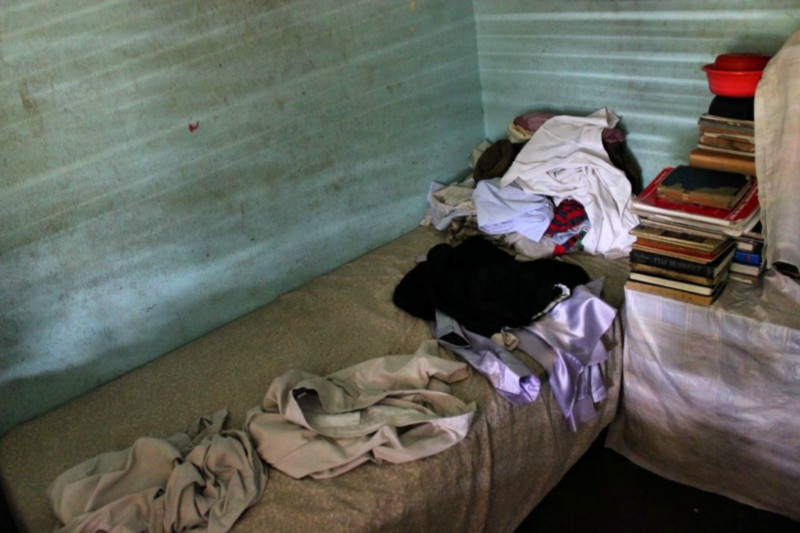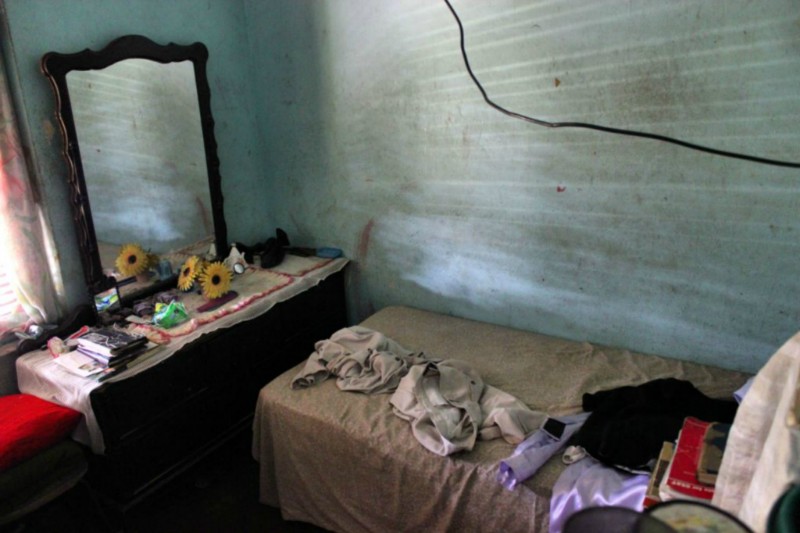 Stories about the residents: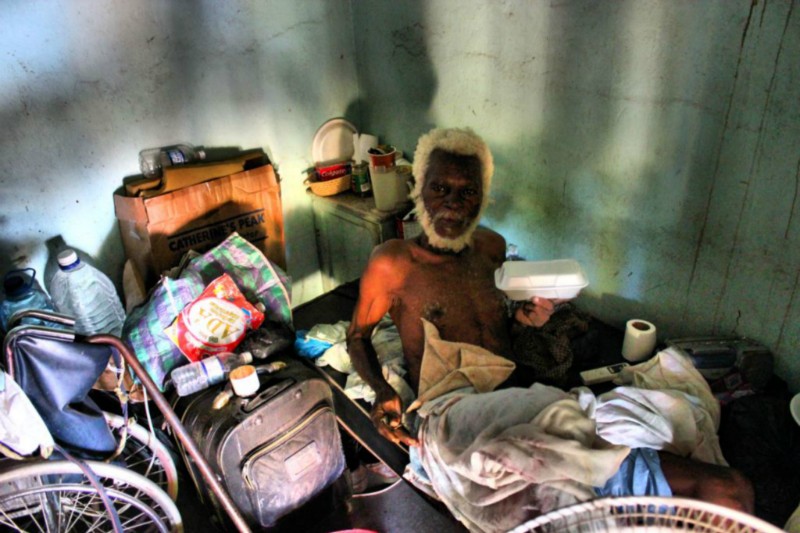 We meet Carvet. Carvet is lying on his bed with a fan placed facing him, to cool him off from the scorching Kingston heat. Carvet sees us enter and starts telling us stories about his life, what he's seen, why he's here: he mentions something about food poisoning and getting an organ replacement from a man who he suspects was murdered:he quotes the bible over and over again: he then says something about not being able to pass stools:he's quite the talkative type to say the least I know he is not well: but he enjoys making conversation, he comes off as the social type. Despite whatever he may be suffering from, he gives off a genuinely friendly vibe. I hope, like the other residents, he continues to be taken care of and receives as much help as possible!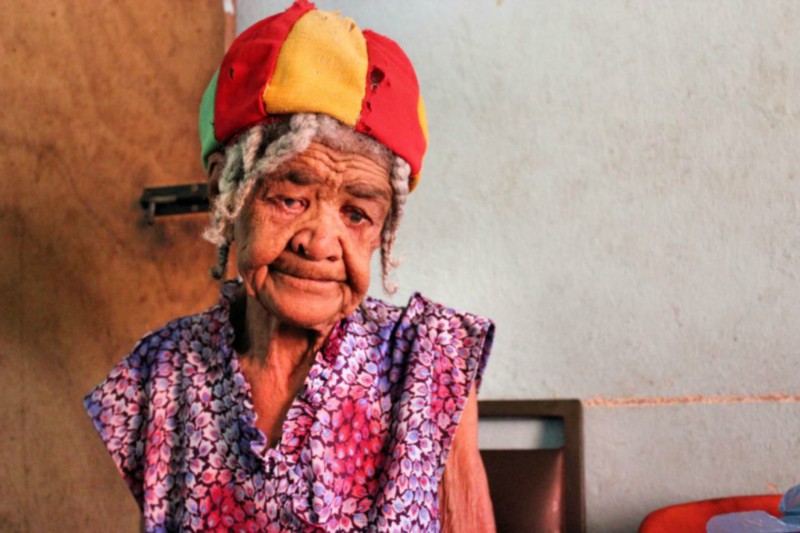 Narissa is a "resident" at the Golden Age Home. Albeit the shots of colour in her apparel and room, Narissa is blind. I did not know this until we enter her room and she reaches her hands towards us to "meet" us- without sight, touch and hearing become ultra sensorial. She is petite- maybe 1m55- terribly thin and frail. I hold her hand and can feel each wrinkle and fold of her skin. Her voice is sweet and somewhat melodic like a little bird. I ask her how long she has been staying at this home: "long time" she says. When I try to find out what brought her here, she suddenly pauses and replies "I have two children but they didn't take care of me, I was left alone". Her answer follows with another pause, she tries to speak more but she can't. Her voice becomes teary and I tell her we don't have to talk anymore. We can talk about something else. In my last few minutes at the Golden Age Home, I ask her if she needs help with anything before I leave. She says "I would like a new dress. I go to church many days a week and have been wearing this same dress. I would like a new dress to go to church". At that moment I feel completely helpless, it is my last day in Kingston and I want to get her a new dress. There are no shops that sell dresses around here, but I know I will find a way for her to have a new one.
Rudolf is Narissa's "neighbour" and is also blind. I think he may have heard my camera snapping away while I was in Narissa's room, because by the time I'm in his room I notice he's changed his shirt (which was not the same one he was wearing when I first met him). He says "I know you are taking pictures, so I wore my best shirt for you to take my picture". I was left speechless: Like Narissa, his voice is sweet & tender: even though he has lost his sight, there was always a smile in his eyes:
+ Read More
Marianna!! This is so amazing! I'm so happy to see what happened to you as a result of your first couple trips to Jamaica. I remember when we corresponded the first time before you went. Anyway I love this cause. There aren't any social programs to speak of in Jamaica like our seniors enjoy back home and instead of being forgotten as a reward of living along and full life, seniors should be treated with the respect they've earned in all their years. This is so awesome and I will kick in my donation as soon as I get home from work. Big up to you girl.
+ Read More
Thank you so much for doing this, my friend. i will do what I cant to help. One Love :)
+ Read More