SMGB fighting fund
£4,900
of £5,000 goal
Raised by
66
people in 30 months
SAVE MACCLESFIELD GREEN BELT
We are a group of local residents trying to save the green belt in the area where we live, from greedy developers and a council who just will not listen to the views of it's residents.
LOCAL PLAN - UPDATE
Cheshire East Council (CEC) have submitted its amended Local Plan to the governments Planning Inspector Mr Pratt.
There were 11500 objections from residents to the removal of greenbelt in south west Macclesfield in the recent consultation, these have been ignored by CEC, in fact CS32 (safeguarded land between Pexhill Road and Gawsworth Road) is now being considered along with CS10, CS40 and CS41 for
IMMEDIATE DEVELOPMENT!
And yet still brownfield sites remain undeveloped.
As you may know, Save Macclesfield Green Belt (SMGB) have been working hard to protect south west Macclesfield, lobbying our MP and the council etc, all our submissions are now published on our website.
www.savemacclesfieldgreenbelt.com
To date, a small number of the group have funded all the campaigns, websites, printing, banners and signs which we are sure you have all seen.
So, what happens next? The Hearing Sessions, with the Planning Inspector start in September 2016, these are the only time he can be addressed face to face. After those sessions, the Inspector will make his decision/recommendations and the plan will be adopted, so this is the last and most important chance to convince the Inspector and get anything changed!
SMGB would like to field a specialist barrister (as developers and CEC have) to present our case - we have some very good arguments and well researched points to raise contained in our submissions, some things have also changed like UK growth forecast, so we feel we need professional assistance in this matter to have the best chance of making a difference. We have a company looking at the case now.
What can you do? If like us, you value the beautiful greenbelt that surrounds this part of Macclesfield, Henbury and Gawsworth; if you take a walk in the fields or just enjoy the fresh air; if you don't want to suffer grid locked roads, over stretched schools and healthcare and be living next to a building site, you can help by making a contribution towards the costs of hiring a specialist barrister to save the area from developers.
There is no set contribution, we are grateful for any donations and we will publish on our website where any funds have been used - our target is £5000
We do have some funds already pledged by members of the group, 2 people so far have pledged £400 each and another has pledged £200. Donating even £5 will help complete our fundraising for this important matter - SMGB is a non-profit group of residents and takes no administrative costs.
We need all contributions by the middle of August 2016 at the very latest to secure our chosen barrister.
Please don't just leave this to someone else - together can make a difference!
Thank you!
Save Macclesfield Green Belt
+ Read More
Update 1
Posted by Tim Whiteley
28 months ago
Share
Well, we have our barrister on board and have made 3 new submissions to the council. He is booked in for 4.5 days but there are 2 more days we wish him to attend at the Hearing Sessions with the Planning Inspector. We are just over £1000 short of the total needed to fund this. In total we have raised nearly £8000 so far and so I wish to thank on behalf of SMGB the great people of Macclesfield for their support. If we can find just a little more we will have been able to do everything we possibly can to stop this land grab by developers. If you want to see what we might be getting if we don't stand up and fight this, please see the pictures - the signs have just appeared at the rear of residents gardens to spoil the view of the greenbelt off Gawsworth Road and the plans are those submitted by developers for CS40 and CS41 plus even an attempt to steal part of CS32 and build within 100metres of Henbury Village.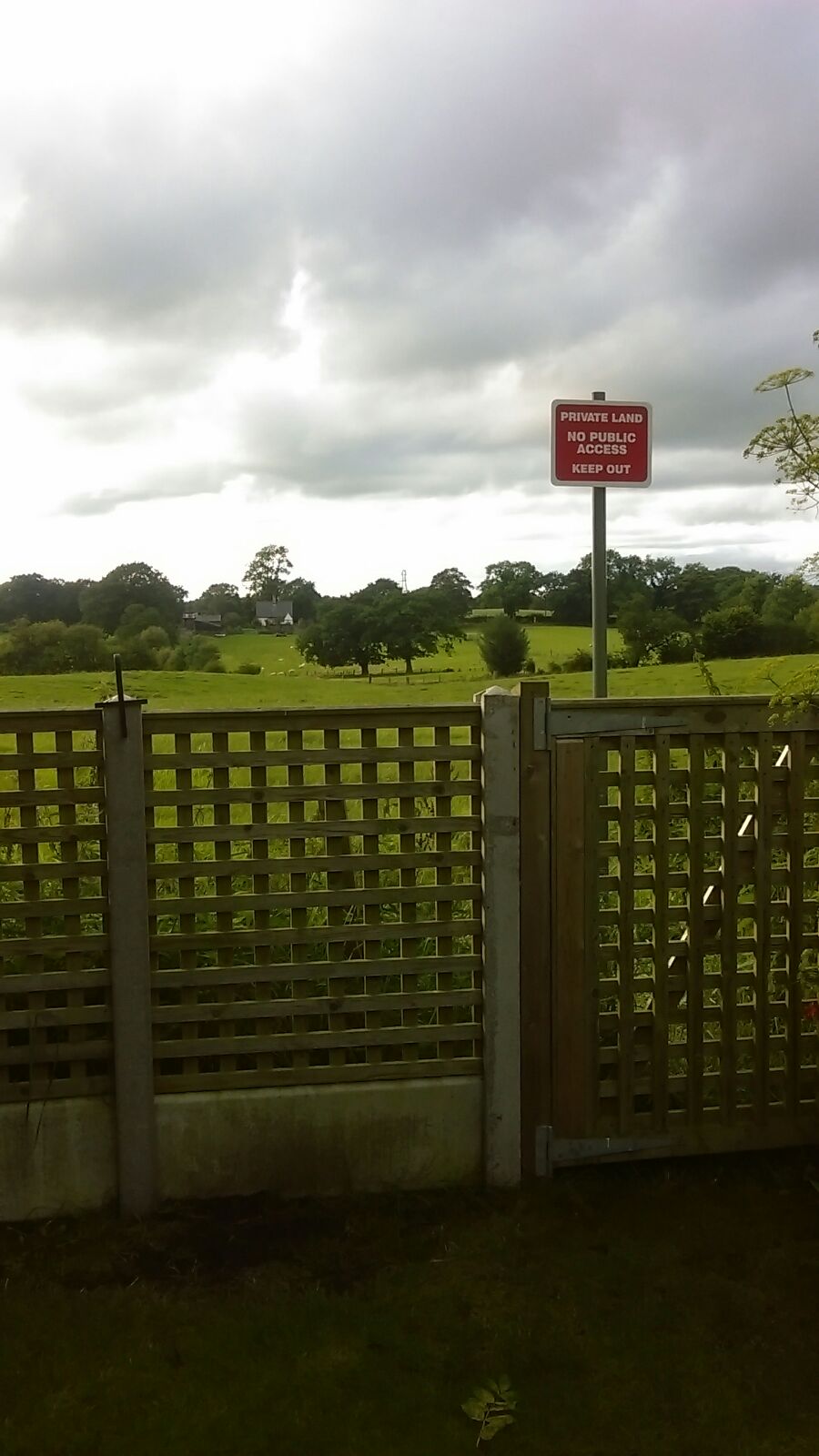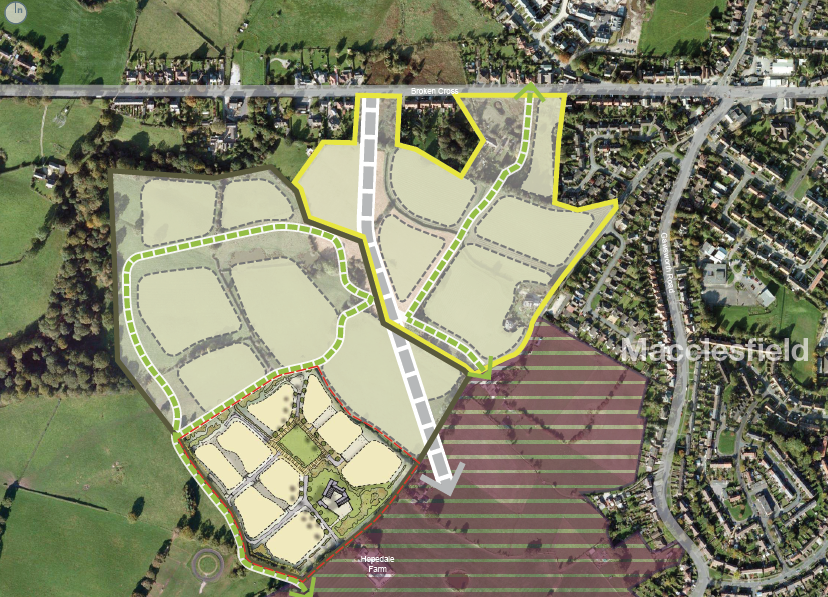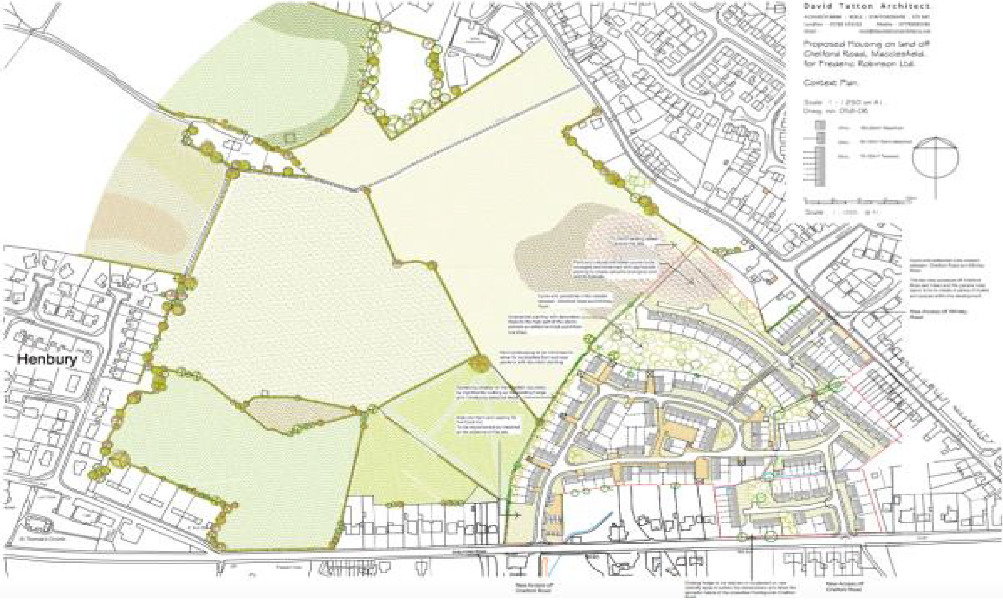 + Read More
Be the first to leave a comment on this campaign.