Taylor's Fight to Recovery
$58,458
of $60,000 goal
Raised by
625
people in 35 months
Taylor Brian Cliett
http://www.yakimaherald.com/obituaries/taylor-brian-cliett/article_5ee7ff86-b662-11e6-a5e4-b72075c0f3f8.html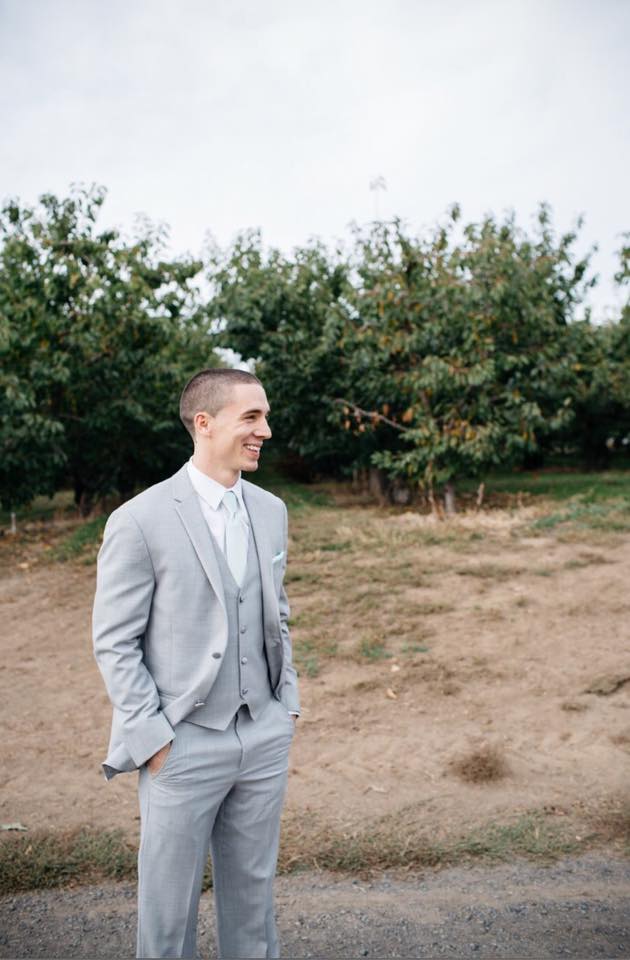 Update 11/23/2016:
Friends and Family, we welcome you to Taylor's celebration of life on December 3rd at 3pm in Union Gap, WA. Visit the link below for more details, and to RSVP.
La Salle High School (Union Gap, Washington)
3000 Lightning Way, Union Gap, Washington 98903

https://www.facebook.com/events/637325673140959/?ti=icl 

UPDATE 11/13/2016:
Dear family and friends of Taylor,
It is with a heavy heart that I write this final update. Early today Taylor Brian Cliett went home to be with Jesus. He was surrounded by his wife, Erika, daughter, Ellie, and family (Brian, Debbie, Jordy and Bri Cliett) as he took his last breath.
Taylor developed pneumonia yesterday and was returned to the ICU. His doctors fought hard and did all they could to keep him alive, but even they were shocked by how quickly things turned. In the end, there was nothing they could do, as there was just too much fluid in his lungs.
Taylor chose to spend his last moments awake, alert, and loving on his family. He was able to give hugs, hold Ellie, kiss his bride, say I love you's, and wish his dad a happy birthday. Erika told me that Taylor looked like he was ready to run a race. He was comforting his family, and telling them he was ready to go. He was not afraid. He was not in pain. Taylor was at peace and excited for the journey ahead.
We are the ones in pain now. We are the ones left to struggle on without this bright, beautiful ray of sunshine in our lives. But somehow, life will go on. We'll take things one day, one step at a time. And we will do that by leaning on and loving each other.
Erika, Debbie, Brian, Jordy and Bri thank you all for your love and support. Please continue to keep them all in your prayers, as they try to find the strength to face each day and live like Taylor would want them to live: with purpose and integrity, staying positive in the face of adversity.
Please tell those you love that you love them. Don't wait. Life is too short. So please cherish every minute.
Love to you all,
Kim
UPDATE 11/9/2016:
Taylor was moved from the ICU to the Oncology wing over the weekend where he is up moving around in small spurts and eating again! This is a huge improvement from this time last week, and for that we are so grateful! 
Here is the latest update on Taylor from Erika...
"We met with the doctors today and still are not seeing improvement in kidney function. We are hoping to get them back on track and work up strength so Taylor can come home. His doctors are trying to get his dialysis on a schedule and we may have to keep doing dialysis for a while. We will continue with the new chemo drug in working to shrink the tumors. Through all of this Taylor is staying positive!
Please continue to pray for healing and strength! 
UPDATE 11/5/2016:
Taylor has continued to improve. He is eating full meals and now sitting, standing and making short trips down the hall. We are hoping to move out of ICU today and back to the Oncology wing pending some test results. From there we will work on getting kidney function back on track. He is amazing doctors and nurses every day with his progress! Its truly a miracle with how drastically things have changed and the progress he is making. Keep the faith that this trend will continue! #taylorstrong
Keep those prayers coming! UPDATE 11/3/2016:
Yesterday was a good day. Taylor was awake and alert and interacting with people most of the day. It was so great to see his eyes and smile, to hear his voice, and for everybody to be in good spirits. Such a roller coaster this has been!
Taylor had two sessions of physical therapy and a session of speech therapy. He was able to swallow and eat a few bites of food. He is on kidney dialysis most of the day, so is not able to get up yet (they plan to get him on his feet tomorrow).
The kidney dialysis continues in order to remove fluid and also to keep Taylor's kidneys functioning properly. He gained about 50 pounds of fluid, due to complications with his liver and kidneys), so a good bit still needs to be removed.
Taylor will remain at UW Medical, certainly over the weekend. I'm not sure, at this point, how far beyond. Please keep the prayers coming! He still has a long road ahead of him as he prepares to take on the task of treating the actual cancer part of this battle. God has gotten him over this hump, but we still need to continue to pray and send positive thoughts his way in hopes that he will conquer this thing once and for all! Let' s go Taylor! We're ALL rooting for you! #taylorstrong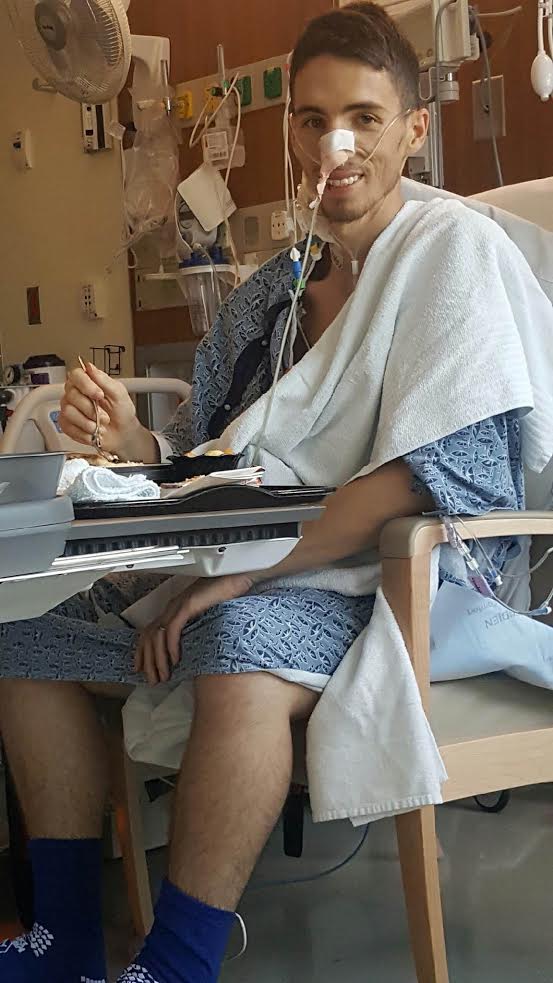 UPDATE 11/2/2016 (9:00am):

GOD IS SO GOOD!!!!!!!! Just look at that SMILE :) 
(From Kimberly Hornyak)
Taylor is awake!! He is talking, asking for Erika's kisses and to see baby Ellie, recognizing people and smiling!! I got to say hi to him over the phone. His voice was a little weak and broken, but it was sooooo great to hear. Of course, doctors are still cautiously optimistic. His kidney doctor just keeps saying how he can't believe it, how shocked he is. But then we tell him we have a big God. Bam!! Take that, cancer.
And, from Taylor's beautiful bride this morning....
Doctors are shocked! We got 10 lbs of fluid off of him and he opened his eyes, kissed me and asked for Ellie! We'll do another 14 hours of dialysis and go from there today. Keep the prayers coming! Love to you all! ❤️

UPDATE 11/2/2016 (6:50am):
Thank you for all your thoughts and prayers!!
Taylor was at a crisis point on Oct. 30, but has made some good progress since then. The dialysis has helped remove three liters of fluid build up, and his liver is functioning better. Taylor is aware, but still unable to speak or communicate. Continued prayers for his kidneys to return to full function, for reduction of fluid, and for him to stabilize enough to return to treatment for the metastatic melanoma.
We are more hopeful today, partly due to the huge outpouring of love, support and prayer from so many friends and family members, and also due to the fact that we serve a great and powerful God who answers prayer!!!
UPDATE 11/1/2016:
Just a quick one... Taylor's liver function is improving steadily, but numbers are still high as he continues kidney dialysis (some small progress is STILL PROGRESS!) 
Thank you all for the prayers. We are seeing glimpses of hope and answers to our prayers, for sure. Keep the faith.... Thank you all for continuing to share this GoFundMe page! Your generosity as been absoluting astounding and we are all so grateful! Together we are  #taylorstrong
UPDATE 10/31/2016:
It's been a couple of rough days for Taylor. He is hanging in there but still in critical condition. His family continues to keep a round-the-clock vigil and are hoping and praying they will see him turn the corner soon. In order to maintain privacy for Taylor and his family, we are keeping the details as discreet as possible, while still helping everyone feel connected and somewhat in the loop. Please continue to pray for Taylor, specifically that his liver will return to normal function and begin to clear the toxins from his body. Also pray for his family members--parents, siblings, wife and baby girl. This is definitely taking a physical and emotional toll on them. But they are all fighters, too, and providing such amazing love and support for Taylor and each other. Thank you so much for your continued support (both financially and emotionally) and for being Taylor's prayer warriors! #taylorstrong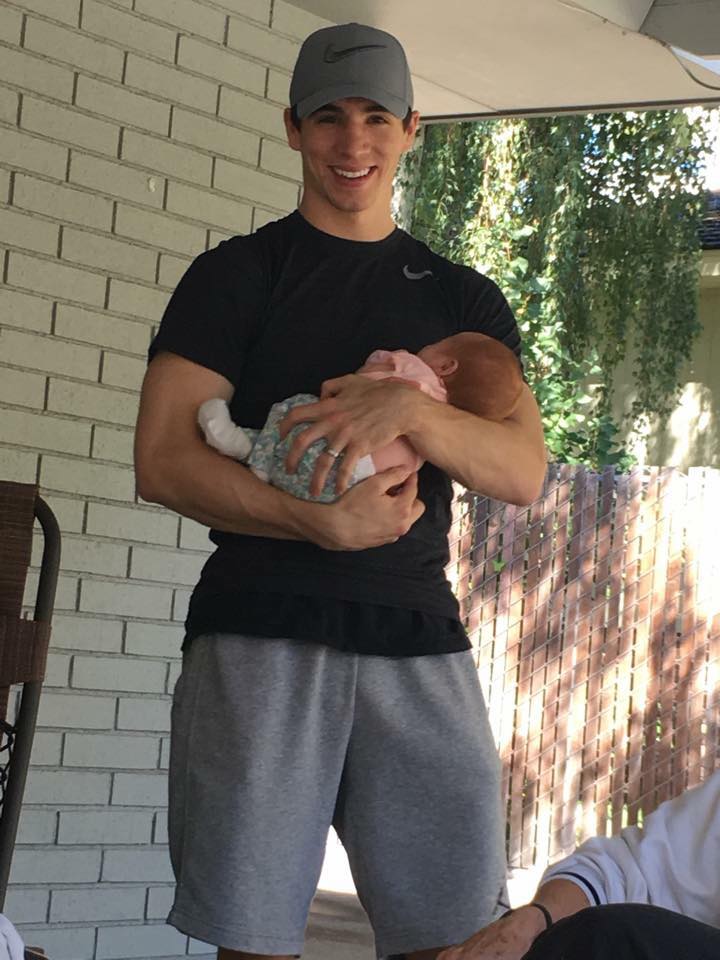 UPDATE 10/28/2016:
In August Taylor had surgery to remove the affected lymph nodes, but a recent scan revealed that the cancer has spread to his liver and lung. Taylor began immunotherapy on October 18th and has now been in the hospital due to complications from that treatment since October 23rd. He is currently in ICU at UW Medical and fighting every day to turn the corner with this disease. Taylor's family asks for your prayers and is buoyed by the love, encouragement and support that all of you have been sending their way. He has a long road ahead of him as he fights this disease. Please keep him in your prayers, along with his family (Brian, Debbie, Jordy and Bri), his wife Erika and new baby Ellie.
God bless!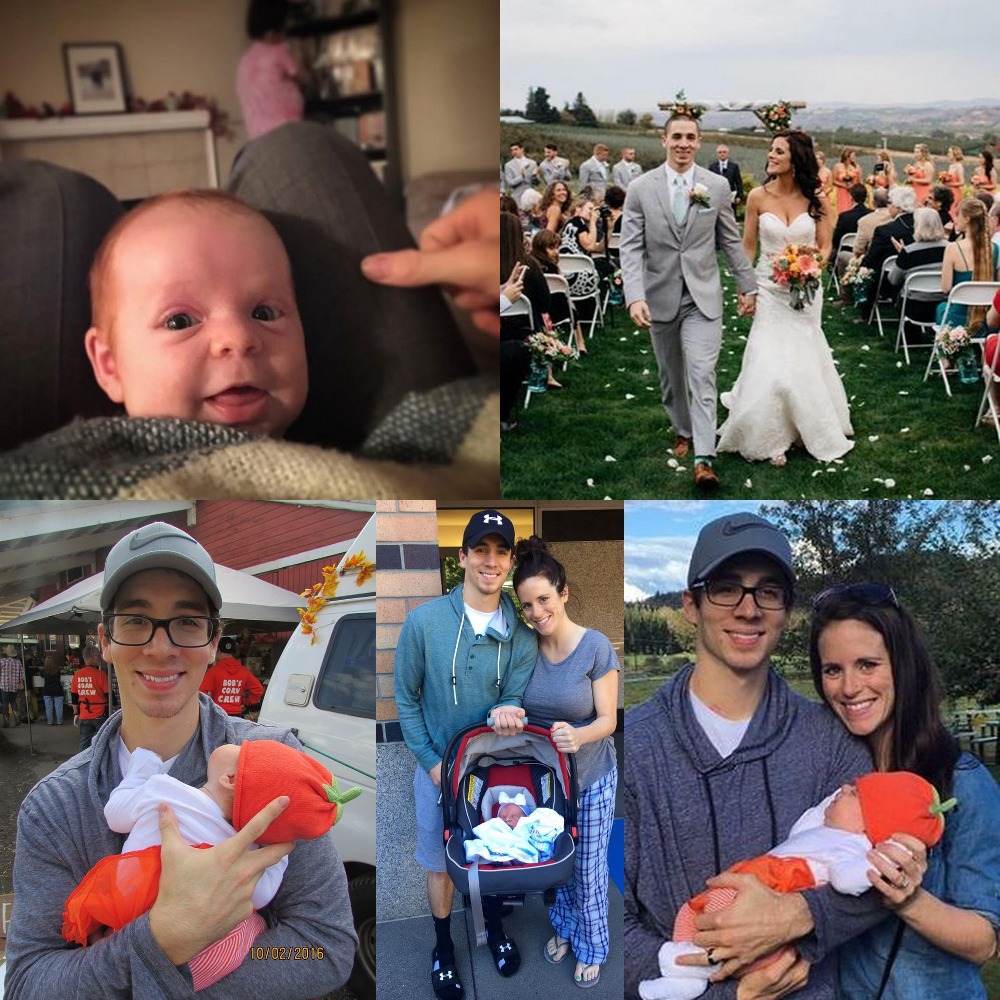 8/12/2016As our dear friends Erika and Taylor Cliett are due to welcome their first baby girl any day now
(due August 13th) they have been dealt a pretty big bomb. The Cliett's recently discovered that 
Taylor has developed Nodular Melanoma, an aggressive skin cancer which has spread to his lymph nodes. He underwent a significant operation on Monday to remove the tumor and lymph nodes which will result in a 3+ week recovery period where Taylor will be out of work. Following the recovery from surgery they will then explore treatment options – during this time they will also be welcoming their baby girl. 
We would like to rally around our dear friends and help them make a dent financially so that they won't have to worry about bills and medical expenses and can focus on recovery and adjusting to life as brand new parents at the same time. Erika and Taylor have both endured so much thus far in life and they are true fighters.
Please keep their family in your prayers
. God bless!
+ Read More