225
21
1000 Tarps for Dominica
$23,008
of $20,000 goal
Raised by
222
people in 13 months
RISE UP BEQUIA in partnership with BREMOL  INC. Freight Forwarding and Consolidation  and BREMOL, International Inc. Exporters in Miami, Florida, are joining forces to conduct a drive to raise monies for 1000 tarpaulins to provide shelter for victims of Hurricane Maria in Dominica. Tarpaulins (tarps) have been identified as a critical and urgently needed item to stabilise and provide shelter for those who have lost their homes and businesses.

Important buildings like hospitals, churches, fire stations, banks, supermarkets and telecommunications have been severely compromised, and our sister OECS country is devastated. BREMOL INTERNATIONAL, INC. Exporters currently has these items in stock and will arrange shipping of the 1000 tarps at no costs to Dominica on a vessel leaving on Wednesday from Miami.

Cut off for deliveries, and monetary donations will be on Tuesday, October 3rd at 4 p.m.



Partners on the ground:

As we all know, once the supplies have landed and are  cleared finding initiatives on the ground that are credible is of utmost importance.

On Saturday, September 23rd at a Town Hall meeting in Brooklyn, NY with Prime Minister Hon. Roosevelt Skerrit announced that aid coming into Dominica would be primarily and solely distributed by the Dominican government. The tarps will be sent to the for accountability with specific instruction to Felix Leslie as our point person along with Magloire's Trucking Services in the north with assistance from Everson Magloire and Earl Laudat. In the capital and south Managing Director, Judith Pestaina of the Garraway Hotel in Roseau is our point person.

However, please note given the delicate and vulnerable position in Dominica, the Government will have final say in how the tarps are distributed to its citizenry.

To that effect we are working with Mr. Hubert Charles, former ambassador of Dominica to the United States and Permanent Representative to the Organization of American States  to ensure that all aid protocols are followed so that the  shipment can get proper clearance once the motor vessel has reached Dominica. 



Update #1:  Friday, Sept 22nd: The Ministry of Public Works & Ports cleared air and sea ports a post-Hurricane Maria. 

Update #2:  Saturday, Sept 23rd: PM Hon. Roosevelt Skerrit addressed the UN General: http://bit.ly/2fjj5vk. PM Hon. Roosevelt Skerrit addressed Brooklyn Town Hall: http://bit.ly/2xx5has 

Update #3:  Sunday, Sept 24th: To break down how your donations will work here are the sizes and quantities of the tarps that we are purchasing: 

18' x 20': 400 
20' x 20': 250
20' x 40': 200
30' x 40': 100
30' x 50': 50

Each tarp will cost an average of $18.44. So with a donation of $100, you can secure 5 tarps.  
Update #4: Monday, Sept 25th:  The Rise Up Bequia team in Port Elizabeth, Bequia were able to send the following:  11 barrels of food, 1 crate of water, 1 crate of toilet paper, another crate of toilet paper and water and 3 bundles of wood. These contents will leave St. Vincent on Tuesday morning on Nurse Jean t to Roseau. 



Update #5: Tuesday Sept, 26: And the good news continues!!!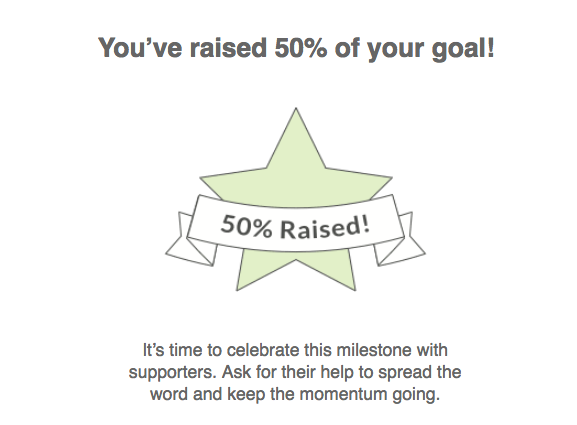 We have secured half of the funds, and you know what that means? It means that BREMOL is ready to ship!!! 500 tarps will be packaged by the end of the day today and will be put on a vessel to Dominica. We will update you later in the day  with photos of the packed contents and the amazing team at BREMOL
Update #6: September 28th: We are happy to report that 500 tarps have been pulled, palletised and placed in container for shipping. We will leave an update with the Motor Vessel name and will be tracking its route to Roseau!! Here is the wonderful team at BREMOL making it happen.



Update 7: September 29-30

Rise Up Bequia's collection drive items got to Dominica over the weekend and were distributed. We have a report from our contact on the ground, she said: "We gave out 27 large packages today to our people in the community. We have some more stuff which we will do later. The supplies were well received. We took some pics which we will send when we have reliable Wi-Fi. To upload on data is quite long since the internet itself is slow. That was a great effort on you all part. My sister cried and made me cry also when we see all what you all have done for us. May he keep your all safe."



Update 8: October 2nd.

Even though we made our goal on Friday,  and today we are at $22,378 we will be leaving our "1000 tarps for Dominica" campaign open to solicit more funds to purchase critical food items. The fees to run a GoFundMe campaign are roughly 5% of what we have raised so far. That comes out to $1,200 which means that we have a little over 1K to put towards food. High protein and healthy options have been identified and we will to send these to Dominica later next week. 

This morning the M.V Hoheriff  has reached Dominica with the first batch of 500 tarps and will be unloading today.  The second batch leaves Miami tomorrow!!!

As soon as we get images from our partners on the ground who are assisting us with distrubtion we will be certain to let you know.  Here is the list of healthy protein food items that we will send with 

Tuna
Sardines
Beans
Salmon
Rice
Powdered Milk
Peanut Butter
Granola Bars
Vegetable Soup
Chicken Soup



Continue to share our campaign!


We thank you for your contribution towards the stabilisation of Dominica's most vulnerable citizens. Wai'tukubuli will rise again, like a phoenix from the ashes.
Eden will return.

--

Who you are and where you're from: 

Rise Up Bequia is a social activist group focusing on building and strengthening core ideas and practices of sustainable community development, education, agency and outreach.

Rise Up Bequia's is an NGO registered and operating out of St. Vincent and the Grenadines. Our mandate and successful mission will demonstrate how acts of generosity, long-term effects of selflessness will contribute to an active, healthy and sustainable local community. For more information write to the Rise up Bequia committee at riseupbequia@gmail.com

Directors & Members

Holly Bynoe
Zoe Cordice
Zoneica Daniel
Solana Gooding
Narissa Hutchins
Patrick Hutchins
Dillon Ollivierre
Allena Osborne
Delma Osborne
Michael Peniston
Tavio Simmons
Trachia Simmons
Joanna Stowe
BREMOL:
Brenton King
Molesa King
Kevin King 
Candace King
Your relationship or contact to the parties you're raising funds for:

We are raising funds for the citizens of our sister OECS island Dominca, whose lives have been impacted by Hurricane Maria.  1000 tarpaulins purchased with funds donated will be addressed to the National Disaster Authority  of Dominica as stipulated by the Government of the Commonwealth of Dominica. The Government will have final say in how the tarps are distributed to its citizenry.

How the funds will be spent (be specific as possible).

The funds will be used to buy tarpaulins. BREMOL INTERNATIONAL, INC. Exporters currently has these items in stock and will arrange shipping of the 1000 tarps at no costs to Dominica on a vessel leaving on Wednesday from Miami to the main port in Roseau, Dominica. 

 Your withdrawal plan to get the funds from the campaign to the ultimate beneficiary/ies

Funds will be withdrawn by the officer of BREMOL INTERNATIONAL, INC, Kevin King and will be used to purchase the 1000 tarpaulins. 
+ Read More