Ehlers-Danlos Costa Rica
$18,161
of $24,000 goal
Raised by
95
people in 37 months
Ehlers-Danlos Syndrome, POTS Syndrome and Cardiac problems... in Costa Rica.

Why you never see me:
When I was younger my parents took me to the Cirque du Soleil. I saw acrobats and contortionists there that did incredible things and I thought: one day I will do this too.  I can do that. I realized that not everyone was hyper-extensible, bending over backwards at will. It took my husband telling me that people didn't routinely pop their shoulders back into their sockets in the morning to realize just how much more flexible I was than the average person.  
I can kick myself in the head. This *does not hurt*, but hypermobility like this causes chronic pain including painful dislocations and sprains.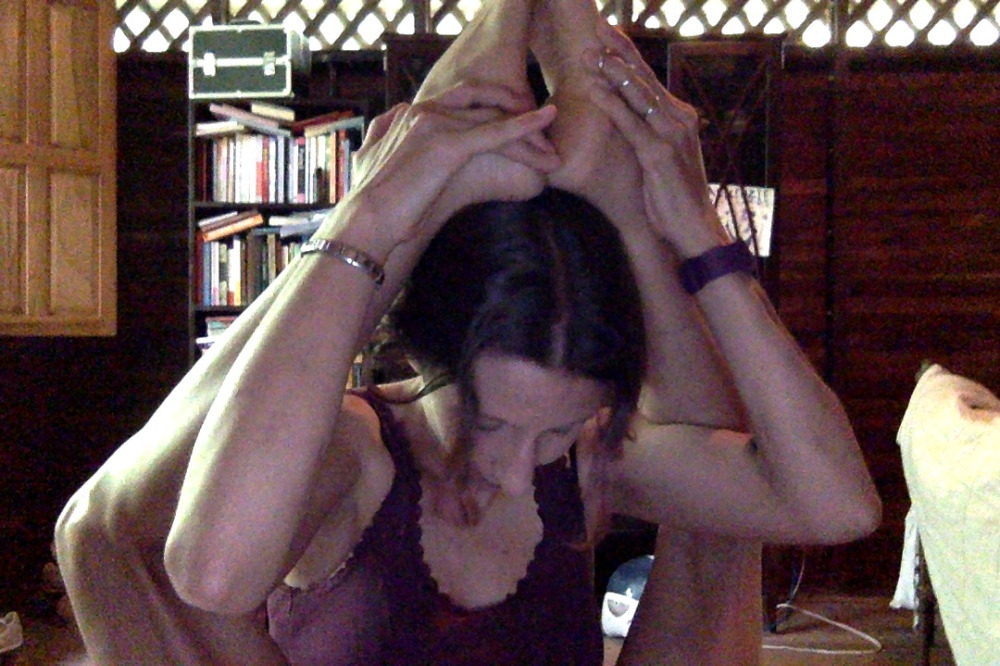 This is a dislocated hip.  While sitting in a chair using my computer (talent!)
DIP joints severely hypermobile, PIP  and MCP joints are moderate.  
More than 90 degrees pinky bend
Initially, in NYC, I was diagnosed with Fibromyalgia, myositis and cervicalgia/ spondylosis, herniated and bulging discs in neck, loss of lordosis and scoliosis.
Because Ehlers-Danlos Syndrome is very rare, it has taken me exactly 10 years to get a diagnosis.  The pain started becoming unbearable when I was 28 years old.  I am also exhausted all the time, but I can't sleep.  10 years ago I was very close to getting the right diagnosis.  The palliative pain doctor said I have "sub-clinical Marfan" because I was not tall enough - I don't have "marfanoid habitus."
I noticed on family vacations that physically, I was in much less pain in the Caribbean.  We started traveling there every chance we got (on a New York Salary...).  We moved to Costa Rica because I was having intense pain in my neck and shoulders from the winters in the US. It became impossible for me to turn my neck during that season. Only the constant temperature in Costa Rica, and the Caribbean Sea, have allowed me the freedom of movement that I now have, but every comfort comes at a cost.
I have 
Ehlers-Danlos Syndrome
 (aEDS) - Arthrochalasia type (rare mutations on COL5A1 - Classical Type - as well as on COL1A2- Arthrochalasia type as well as mild Osteogenesis Imperfecta.  OI explains all the broken bones as a kid, but also as an adult, including my arm, shattered in three places about 18 months ago that is not fully healed and my big toe, which is closer to two years, which is still very painful) as well as mutations on COL11A1, which is Stickler Syndrome, Type II.  I have not ruled out Vascular Type EDS yet. Unfortunately, that one is deadly. The combination of these three mutations doesn't have one name yet.   
I have
cardiomyopathy
. I have to get an echocardiogram (heart ultrasound) every six months.   This has to take place in the capitol city, San Jose, which is 4-6 hours from my little beach town near the Panamanian border.
Update: 
My aorta is 1mm enlarged in 18 months.  That is normal for a 10-year period.  In other words, I need more monitoring and better control.  My cardiologist knows nothing about collagen dysfunction or genetic collagen diseases and as you will read in my most recent update, most doctors know nothing about my illnesses because they are very uncommon.
I have had Dysautonomia throughout my life.  I have always known I had strange body temperature problems (I am completely at the mercy of external factors to help me, like a newborn, I cannot regulate my own body temperature.  Never have been able to), but now I know it's connected to the severe tachycardia, lack of sweating, blackouts, palpitations, etc. wrapped up neatly in what is called Postural Orthostatic Tachycardia Syndrome (POTS).  My heart problems are being monitored every six months and I am taking a beta-blocker that helps tremendously.  I've also received Amitryptaline for my Poly-Neuropathy (both lower legs and feet as well as my left hand were going completely numb for days at a time) and about one month ago I stopped having symptoms of that; no more numbness, tingling and my toes even wrinkle in the bath again!
Update: 
I have switched to Lyrica, which caused me to have blurry ision for a month and still causes insomnia and hypoglycemia.  I don't like it (and it's more expensive).  This is known as a paradoxical effect: most people get sleepy from it.  I do not process/metabolize medications normally (confirmed by genetic testing).
I have had to extend the campaign and it's now the 2-year anniversary of when it was created.  I completed a new Social Security Disabiliity application a few weeks ago and am in contact with the right places and sending forms and records already.  Since I am already declared disabled in Costa Rica, I hope to receive relief soon.
We have had to close the almost 5-star (4.8!) restaurant because I can no longer make ice cream.  We get people every week asking us why and when we're re-opening and if we have any in the house they can just buy.
Of course, it is expensive to go to San Jose with the family and back every six months (no car- we take the bus) and stay one night, which is too exhausting already, include food and taxis. We are typically required to get two rooms as we are five people.
One particular painkiller I take 3x/day costs $700/month for me, but that is far from the only thing I need to take. That is just the most expensive one.  Add Tramadol for breakthrough (nociceptive) pain, bisoprolol for tachycardia/to keep my aortic root from dissecting, Lyrica for nerve pain, Ambien for sleep, Diazepam for PTSD and anxiety from the tree... we're nearing $1000/month.
Without oval-8 finger splints... which really are supposed to be replaced with sterling ones.
Update:
I have received my first silver splint!  I love it!  (They are $89/ each + shipping + tax).  They stay on and don't remain wet for an hour after washing my hands, etc. and don't fly off because they are custom-made to the millimeter.
Update 2:
I have a set of well-fitting childrens' sterling splints!  The gauge is smaller so they don't get caught on each other or make me feel like Edward Scissorhands (he's cool though... I can't complain too much about that one).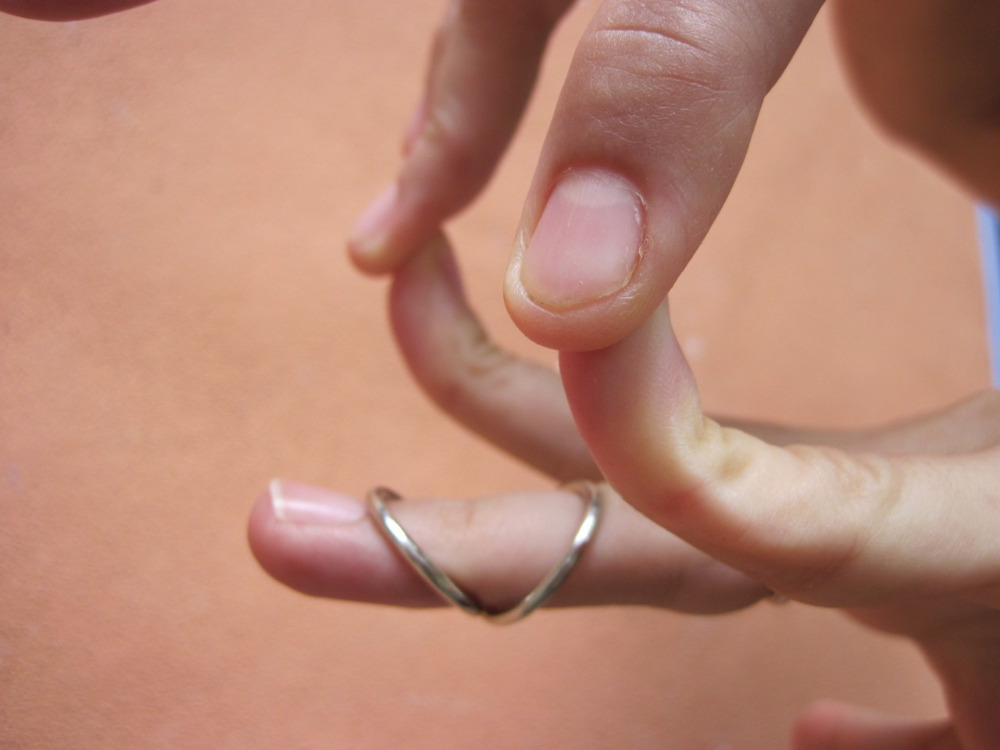 Gotta order ones (spiral splints) for the thumbs. This does hurt.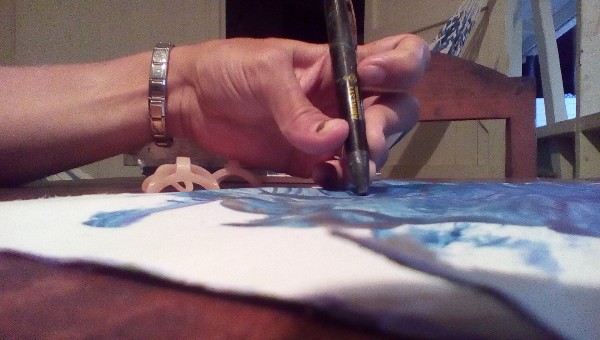 With splints, I can grasp.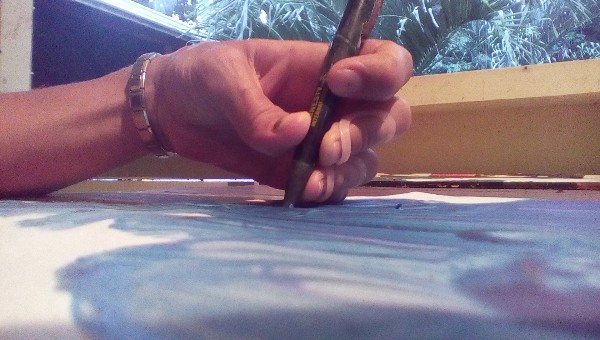 To manage my Ehlers-Danlos Syndrome, I need to wear finger splints because my fingers have gotten much worse over the past year and they prevent me from gripping anything. Add to that the pain of relocating dislocated shoulders, knees and fingers, I need a few more splints to stabilize joints. At least I'm not in a wheelchair (yet).
Please consider helping us financially to help treat my diseases.   Imaging in particular is scarce and expensive.  In the public system, I will not understand them fully and they will not understand me completely either.  I'm working on it (my Spanish).  Each MRI costs $1,500.  Each x-ray $80.  Each specialist consult $90-120.  All of this is only available in San Jose, a painful and costly ride. Not to mention we have to close our restaurant while we're gone.
I have scars all over me because my body produces defective collagen - 80% of what holds the human body together like glue.
"Fishmouth scars" are a daily occurrence.  I get these "micro cuts" from anything.  Soap. Sand. Salt. Foil. Paper. Literally anything, because my skin is so fragile.  The collagen defects cause very slow, open healing, leaving scars in a circular formation.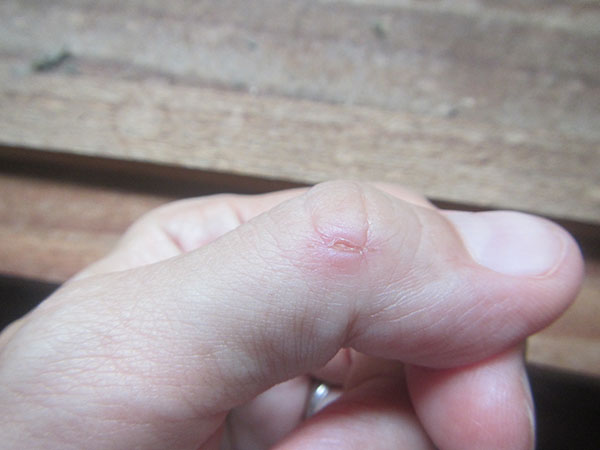 Atrophic Scarring - I never heal.
Nobody can do this (no, I don't practice yoga- it's bad for my over-flexibility).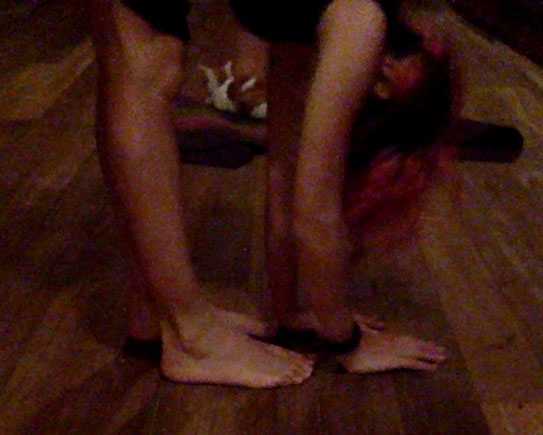 Hyperextensible skin (and all those scars)
Flexibility, but also redundant skin folds at elbows shown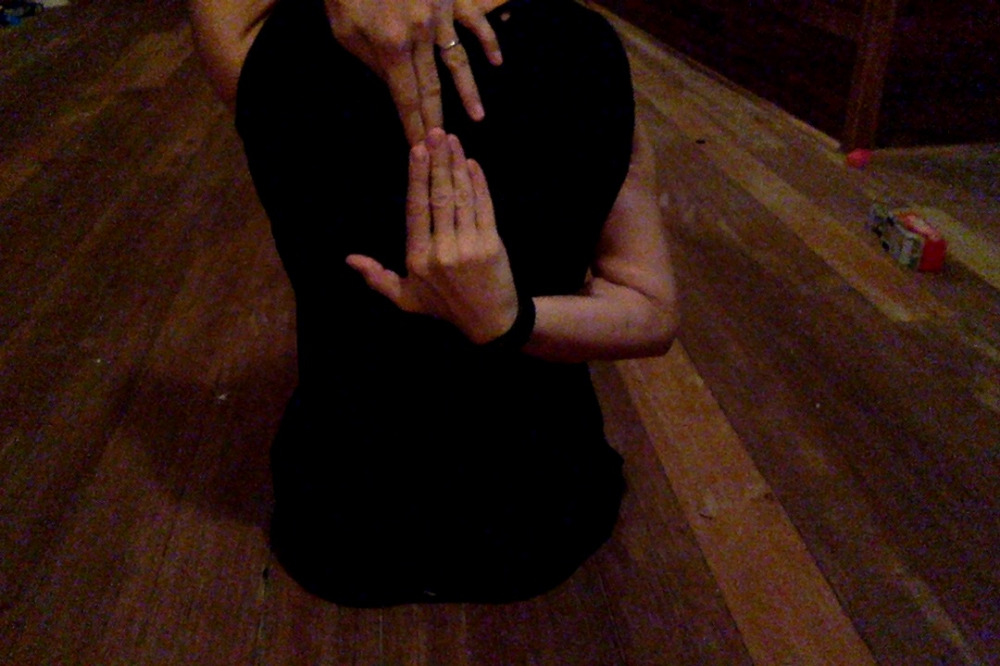 Collapsed hand- this is called a "positive thumb sign".  One doctor sais in a book I read that you can learn to tell who has EDS by shaking their hand. I believe it.
Please share.
Everything helps!
Love, Alice (December 2017)
+ Read More