Overcoming FAP/Colon Cancer
$1,190
of $5,000 goal
Raised by
24
people in 42 months
Recently my family has been dealing with a difficult situation that we never would've anticipated. In April of this year, my mother (Tiffany Holland) was diagnosed with stage 3 colon cancer. Her colon cancer came as a result of a genetic disease called FAP. My mother was the first member of her family to be a carrier of FAP; this means there was no other family history of this genetic disease in her family.
My brother (Tory Holland) and I were tested for FAP shortly after my mother was diagnosed. We both had a 50% chance of having the genetic disease. However, my brother was the only one who tested positive for FAP. Although his cancer has not fully developed, he still has to get his colon removed so that the polyps in his colon do not develop into cancer like my mother's did. Removing his colon prevents any cancer from forming as a result of FAP. He will be having surgery to remove his colon on July 8th, 2015. He is hoping to make a quick recovery so that he is able to start college on time. All throughout his life, will still have to have frequent checkups in order to ensure that he remains healthy and cancer-free.
My mother has undergone many weeks of radiation and chemotherapy in order to shrink the cancer that has developed in her colon. She has completed radiation/chemotherapy and will be having surgery to remove her colon this summer as well. After her cancer is removed, she will have a couple more months of aggressive chemotherapy to complete. She will also have to attend frequent checkups to ensure her health.
My family has been constantly adapting to lifestyle changes due to the medical conditions going on.
I would be very grateful if you could help my mother and brother in their journeys to recovery!
+ Read More
Update 1
41 months ago
Share
Tory really put us through a scare after his surgery! He was bleeding internally & not clotting so he lost a lot of blood. After 3 days in ICU and 8 units of blood he finally turned the corner! We are home now and he's doing great! Yesterday I met with our surgeon to learn more about my upcoming surgery & to get it scheduled. My surgery will be August 12th. We truly appreciate all of the support we have received from friends & family through prayer, pep talks, meals, financial gifts, picking up tab for hotel stays... The support and assistance has been overwhelming & we don't feel alone. Thank you for that!
Tiffany Holland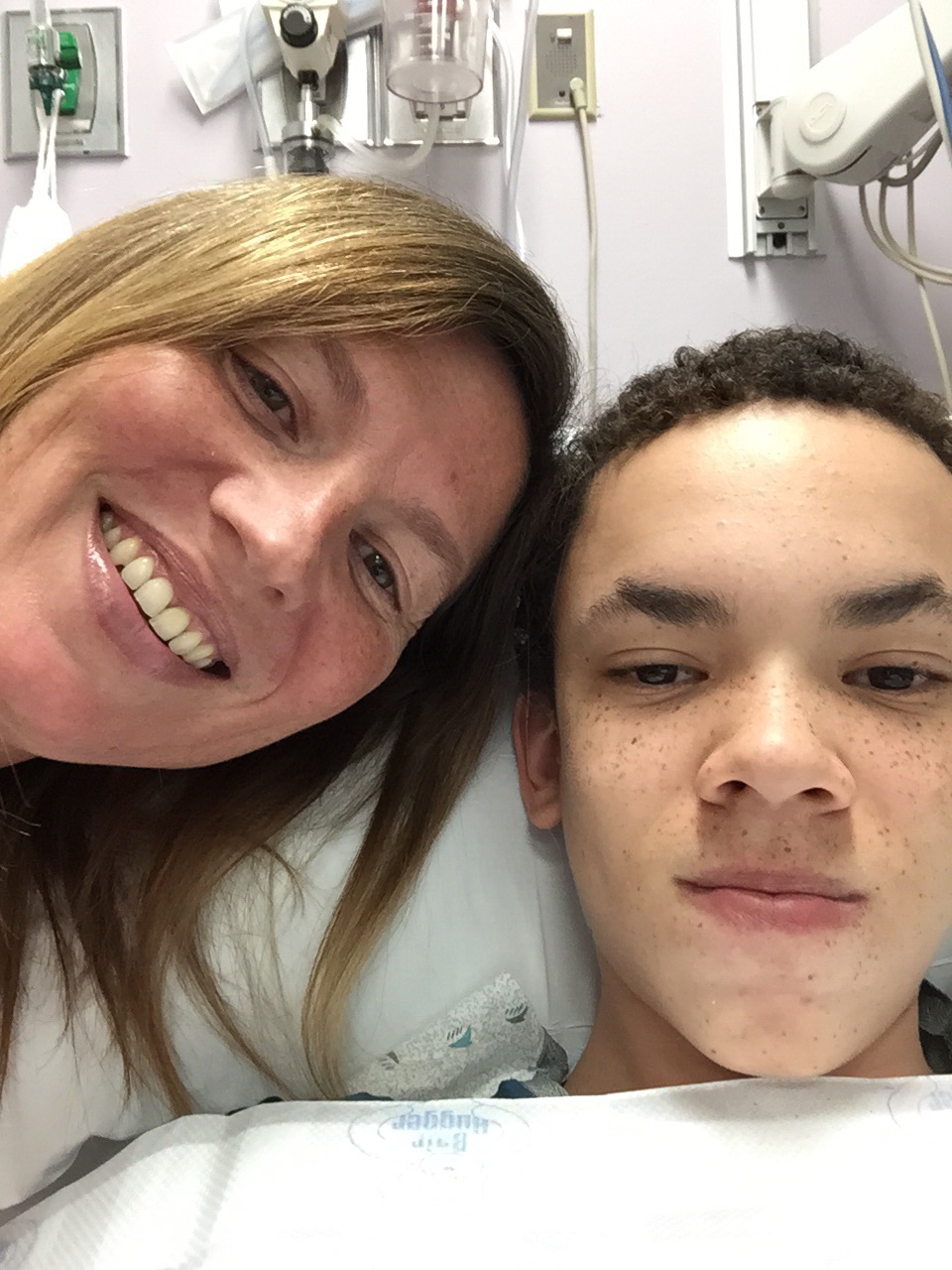 + Read More
Erika White
39 months ago
Praying for you and your family Tiffany! You still have the most beautiful smile!
+ Read More
Missy Abernathy
42 months ago
Praying for you and your family Jada I am so sorry.
+ Read More