Anthony Samsel Food Safety Research
$1,861
of $20,000 goal
Raised by
24
people in 38 months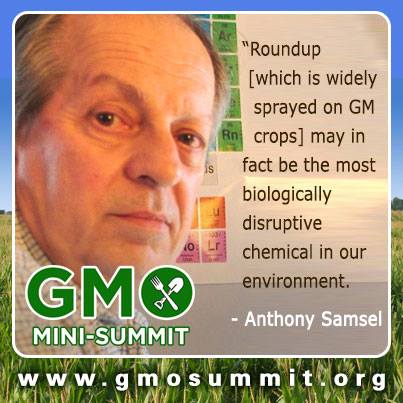 Research scientist, Anthony Samsel explains:  " I have already identified problems with laboratory animal diets contaminated by glyphosate and written four peer-reviewed papers on the subject with my colleague Stephanie Seneff.
I'm not only looking at the contamination of laboratory animals and pet food diets, as people's pets are family members and they are getting sick at alarming rates, but I'm also studying the contamination of the US food supply by herbicides and genetic engineeried plant proteins which affect all Americans. 
These current field and laboratory experiments that we are raising money for are ongoing.  I am continuing to  quantify levels of Glyphosate contamination using the EPA approved method of 
High Performance Liquid Chromatography
, (HPLC).   Results are periodically published in peer-reviewed journals.
You can view data on pet food and laboratory rodent chows in our new peer-reviewed paper Glyphosate, pathways to modern diseases IV: cancer and related pathologies at either of these links: 
https://www.researchgate.net/publication/283490944_Glyphosate_pathways_to_modern_diseases_IV_cancer_and_related_pathologies
http://www.academia.edu/17751562/Glyphosate_pathways_to_modern_diseases_IV_cancer_and_related_pathologies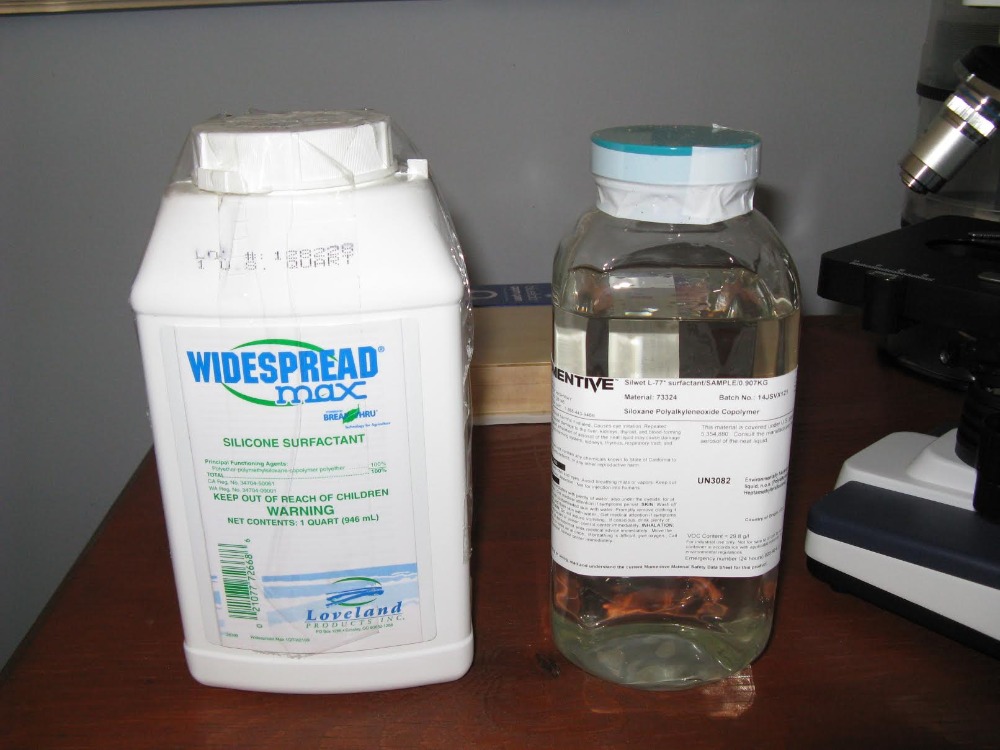 Photo: Some surfactants used in some herbicides and pesticides. We get a profile on these and know what to look for in secret formulations
HPLC analysis is the only analysis accepted as evidence by the US EPA. The analysis is expensive costing several hundred dollars per sample. Results are published as they are identified in peer-reviewed journals after social media announcements.
Some of my other on-going experiments are with testing for glyphosate in bees.  This work is on-going and I have found glyphosate in sick and dead bees of hives suspected of Colony Collapse Disorder (CCD) as well as the honey and bee bread of these hives.
I'm also the only US researcher currently conducting independent studies and experiments with over 50 varieties of Genetically Engineered corn from Monsanto, DOW, Dupont and Syngenta.   The purpose of these experiments is to determine potential differences between genetically engineered varieites and non-engineered varieties.   Assessing possible differences in mineral, fatty acids, vitamin content or anything that may affect human health or the environment is a needed service for all.  So far I have determined substantial differences between genetically engineered varieties and those that are not and results  will be published at the conclusion of the work.  The funds now being raised will analyze corn tissue now in storage in the freezer from the 2015 growing season for vitamin and fatty acid content of each variety for comparison.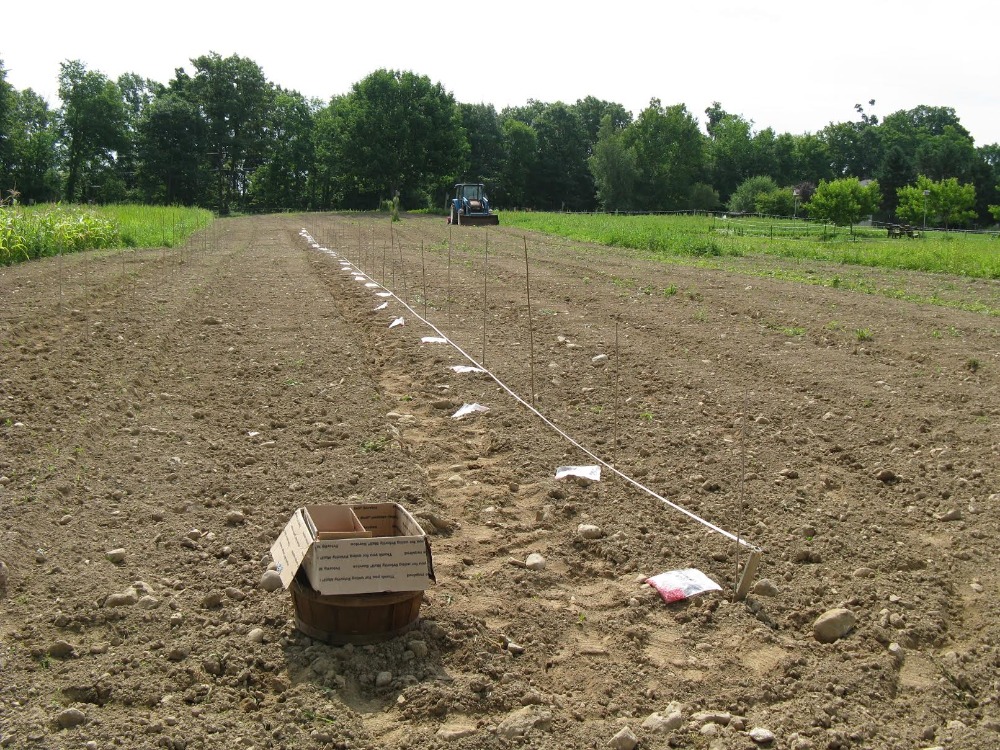 Photo: Test plot of some of the 50 varieties of GM corn laid out and planted. This will supply tissue for lab analysis later this fall.
All 50 varieties are being growing in the same field, soils, moisture and environmental conditions along with Non-GM Heirloom varieties to study the differences in mineral, vitamin and fatty acid composition.
Changes in the isomers of fatty acids and vitamins and including mineral deficiencies or over expression may cause biological harm. These experiments will help us to understand these potentials.
2016 will be the third season of experiments. Half of each variety is grown without the use of herbicide application, while the other half is sprayed with herbicide.
All samples of each are analyzed by HPLC in the lab to determine what the differences are and quantify them as to their composition. This gives us a picture of how the genes function and influence biomolecule expression and composition. It also reveals the effects that herbicide application has on gene expression of these biomolecules.  The resulting plant compositions can have effects on human and animal biology.   Again, results of the experiments will be published when the study is complete.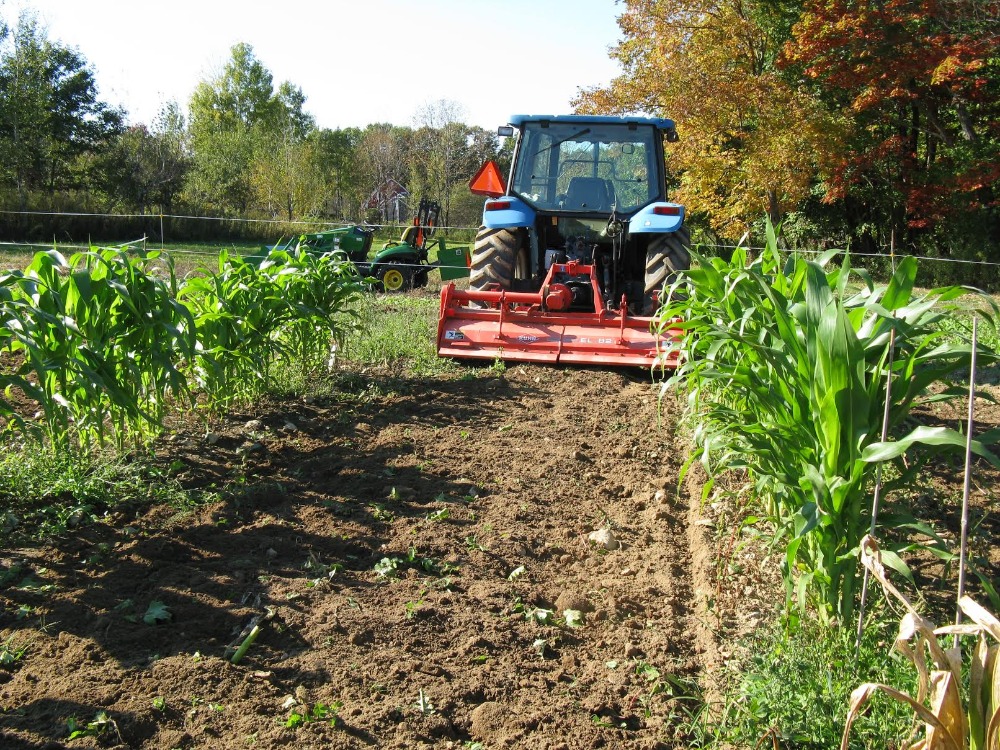 Photo: GM corn for tissue analysis from last fall.
This research into agricultural chemicals in the food supply is ongoing.   Here are some of my our most recent academic papers which are available free from the publishers.  Several of the titles are:
Glyphosate's Suppression of Cytochrome P450 Enzymes and Amino Acid Biosynthesis by the Gut Microbiome: Pathways to Modern Diseases
ARTICLE in ENTROPY 15:1416-1463 · APRIL 2013
Glyphosate, pathways to modern diseases II: Celiac sprue and gluten intolerance
ARTICLE in INTERDISCIPLINARY TOXICOLOGY 6(4):159-184 · NOVEMBER 2013
Glyphosate, pathways to modern diseases III: Manganese, neurological diseases, and associated pathologies
ARTICLE in SURGICAL NEUROLOGY INTERNATIONAL 6(1):45 · MARCH 2015
Some of my other current public health projects  for communities across the USA include:
I am the principle investigator for the
Ouachita Riverkeeper
 on several current public health projects which include an investigation of a paper mill and phenolic resin mfg plant polluting air, water and soils. 
The project is featured in the
Crossett documentary
,  
Facilities of Georgia Pacific Corporation, Crossett, Arkansas are owned by Koch industries. Sickened community is affected by continuous hydrogen sulfide gas exposure, contaminated public and private drinking water. Water contaminated by phenol, acetone, MIBK, MEK, MTBE, plasticizers, dioxin and other chemicals.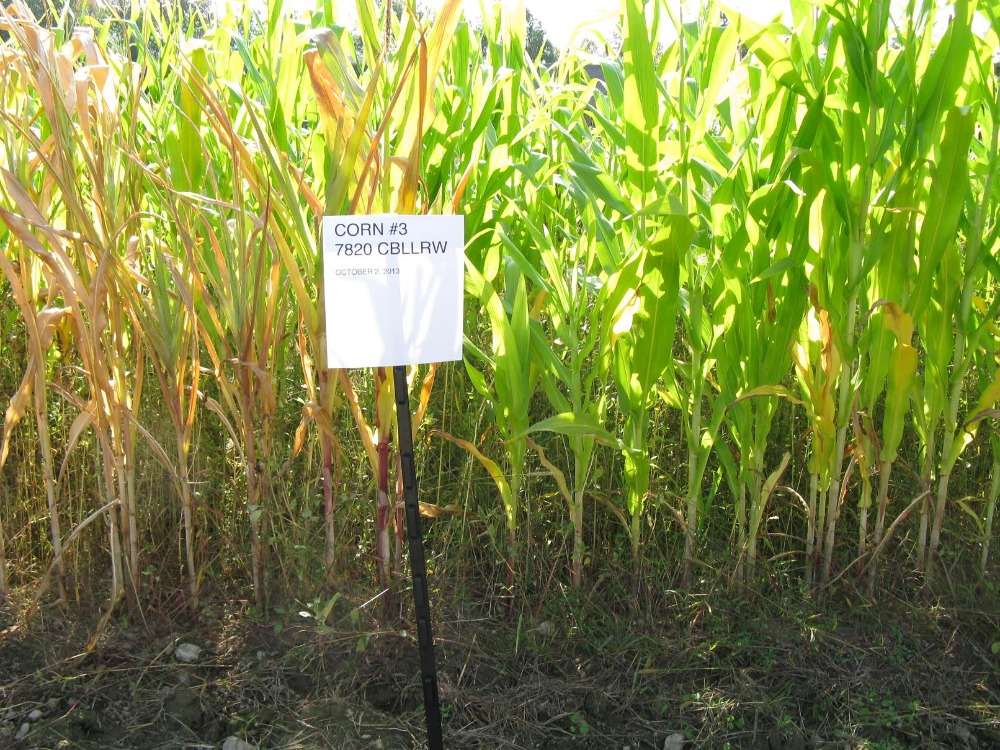 Photo: A variety of GM corn grown for tissue analysis with Syngenta and Monsanto traits of Glyphosate and Glufosinate resistance and Bt Corn borer and root worm insecticidal traits.
Investigation of 9 million ton mine waste site and tailings piles containing radioactive waste from a former UMETCO vanadium, uranium mine and mill operation. The site has affected residents of Hot Springs, Arkansas. Sick, dead and dying residents were also exposed to LWR, Light Water Reactor fuel reprocessing. During the investigation, I found radiological evidence in human teeth and animal bones utilizing an SEM (scanning electron microscope). This site also received materials from UMETCO's former mine operations in URAVAN, CO and from their laboratories at the Oak Ridge National Laboratories in Tennessee.
Investigation of a sickened community in Waycross, Georgia affected by hazardous chemical materials discharged by former Seven Out chemical waste processors, now an EPA Superfund site and contamination by the CSX railroad, rail yard and tank car washing operation.
+ Read More