Helping Hamish
$610
of $50k goal
Raised by
10
people in 12 months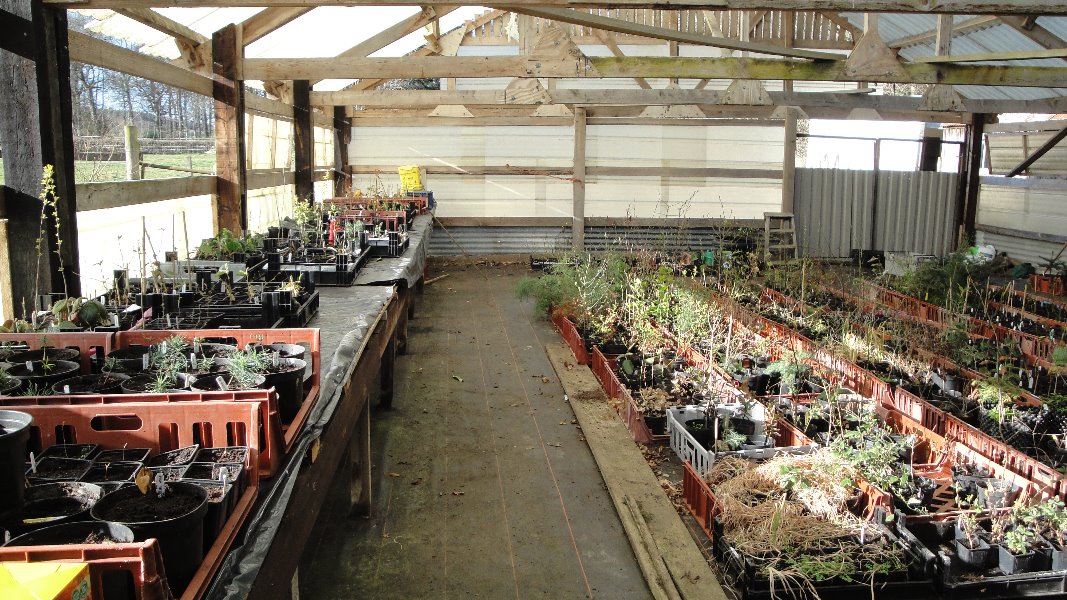 Hello to all the future Helpers out there!  My name is Kristin Wagner and I am a Hamish's Helper.  I am sincerely hoping that when I share a bit about Hamish with you, you also will want to be involved.  I have started this Go Fund Me campaign in an effort to raise enough funds to rescue an Edwardian era greenhouse for a kind gentleman named Hamish Lochore. 
Hamish is a shining beacon of humanity against the  backdrop of turmoil we find ourselves living in today. He represents the mindful, who choose to direct their energy towards the betterment of our world and those who live in it. His goal is simply to protect and beautify an old Scottish estate, sustaining it for today and future generations and to help others reconnect with the living environment by sharing a hands-on experience in arboriculture - working with trees. 
With little more than love and a prayer, Hamish tirelessly hand-selects and starts from seed, thousands of trees from every corner of the world.  Now, at 72, Hamish's vision outreaches to a host of global volunteers. 
Like Hamish himself, the elderly yet beautiful greenhouse perpetually keeps the project going through all types of weather.  Unfortunately, every building has a tipping point in terms of upkeep.  I am motivated to help save this greenhouse from further decay so that the progress of Hamish's vision may continue.  As with anything that is this old, it is imperative that the necessary care be started before the point of no return for the structure is reached. 
As some of you may know, I personally am a lover of old buildings and possess a strong desire to assist in the rehabilitation of this remarkable structure.  You may ask yourself, "Why should this be important to me and to us all?" To this I would like to share the words of naturalist John Muir, ""Between every two pines is a doorway to a new world." Please join me in becoming a Hamish's Helper and partake in the fostering of trees and caretaking of this period greenhouse so that it might continue to offer shelter to young seedlings.. 
I was first introduced to Hamish through a volunteer-work project that I participated in last year. The experience was so fulfilling to me that I returned this March. I personally am not receiving financial benefit from this fundraising endeavor, just the personal satisfaction I am part of the solution and joined by caring fellows who can also see the good in Hamish's project.
So you may see that any amount can be helpful the following illustrates how even small gifts can be used. 
Sow a Seed : $10
 Buy a Pot : $20
Support for Seedlings : $50
Buy a Brick : $100
If you are able to give more please take a look at the reward levels that we would like to offer.  If you want to actively participate in the restoration, please visit
www.adventuresinpreservation.org/developing/
  to join us in Scotland.
To see more pictures about the project, please visit our page at 
www.facebook.com/Helping-Hamish-1031341416944339/
 .
Become a Hamish's Helper too. The best gift you will receive is the eternal thanks of all who come and see the trees.
+ Read More
Update 1
Posted by Kristin Wagner
12 months ago
Share
Hello All Hamish's Helpers! It seems that we have reached our first milestone, $500!!!! I am glad to say that Hamish has informed me that a trust is in the works to perpetuate the work we do today! The goal of saving the greenhouse has turned into a multi-national project with a possibility of securing benefactors on both sides of the pond! Please keep telling others about our project. If we are able to accomplish this goal we may be able to secure the future of many trees by beginning a seed bank for future generations from the trees we nurture today. Thank you Everyone!!!!
+ Read More
Be the first to leave a comment on this campaign.