Jacob Thompson's "Wish List" & More
$6,402
of $10,000 goal
Raised by
95
people in 36 months
Dear Family, Friends, Strangers and Soon-to-be-friends,
Jacob Thompson with his younger brother, Joel Simard.

Jacob Thompson
is a shy, funny and loving little boy who will be 7 on July 31, 2015. On February 19, 2014, he was diagnosed with Stage 4 Neuroblastoma. In the following 9 months, Jacob received 5 rounds of chemo, surgery to remove the tumor, a stem cell transplant and 12 radiation treatments. Jacob was so brave throughout all the treatments and proved to be quite the hero. 
For the past 6 months, Jacob was feeling so much better - he's like a whole new little boy. However, recently Jacob's cancer returned and doctors indicate the cancer is uncurable.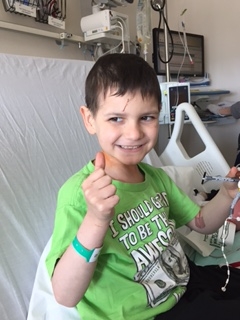 Jacob during a recent hospital stay.
While we are optimistic about various clinical trials and treatment options, it's unclear how much time Jacob has to experience all the fun things most of us have a life time to enjoy.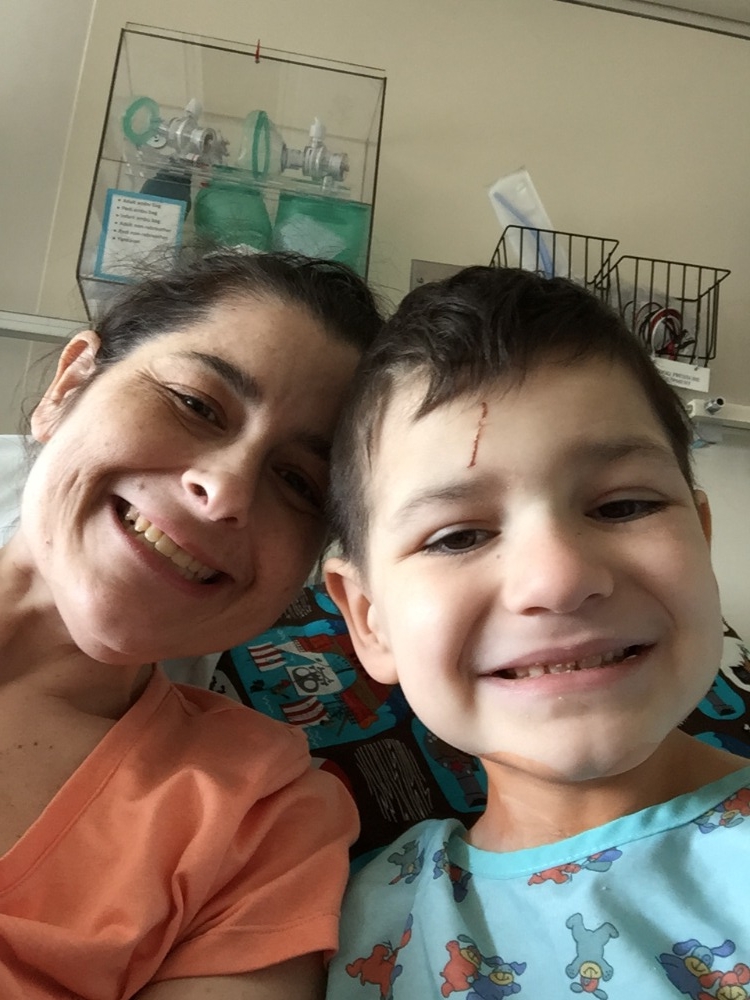 Michelle and Jacob goofing during a recent hospital stay.
With help from Mom (Michelle Thompson Simard), Jacob identified his "wish list" of things to do in the near future.  
Here's Jacob's wish list...
1. Kiss a girl my mother does not approve of
2. Ride on a train
3. Visit Legoland, Disney, Seaworld and Universal Studio
4. Ride on an airplane 
5. Be a fire fighter for a day 
6. Be a construction worker for a day
7. Meet a chef and help him cook
8. Drive on a go cart
9.  Go do Funtown 
10. Take swim lessons 
11. Go to summer camp for 1 week
12. To have my birthday at the blue house 
13. Visit a zoo 
14. Visit an aquarium
15. Go to Santas Village and Story Land with Joel
16. Complete 1st grade
Thus far, many of Michelle's generous friends, family members and current and previous co-workers offered to organize a day with a firefighter, pay for tickets to the aquarium, provide free tickets to Funtown, cover the cost of airline tickets, etc. 
Funds will be used to turn Jacob's wishes from dreams to reality. Obviously, Michelle will accompany Jacob on all of these endeavors.  While some of the above pursuits can be scheduled on week-ends, some will definitely happen during the work-week. Unfortunately, Michelle has no available vacation time, so funds will help cover her loss of income. Besides all of the fun activities, there are significant unpaid medical bills ($25,000+) and more to come.
Thus, the reason for the target fundraising goal of $50,000.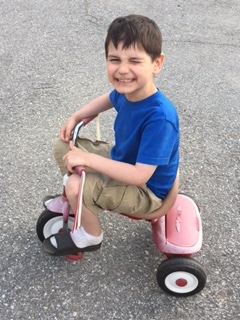 Jacob on his tricyle. He has a bike, but after a minor bike accident last summer, he's afraid to ride it. So, it's back to the tricyle...


Please
repost the link
to this page
on your Facebook page, or distribute the link via your twitter or email account. We hope to raise $50,000 so the more people who read this page, the better! Thank you in advance for all your love, generosity, support, prayers and words of encouragement. Your kindness and thoughtfulness is appreciated by Michelle and her family. 
I'm organizing the logistics for the above activities. If you are able to provide one of the above wishes, such as a week at a summer camp, please contact me. Michelle asked me to put my executive skills to good use and serve as the coordinator. Please contact me directly if you have any questions. 
Thank you, thank you, thank you! 
Rita Laites (Michelle's aunt)
+ Read More