Fund City Kids at a Rural School
$1,926
of $10,000 goal
Raised by
8
people in 52 months
For over 40 years my professional life has centered on education reform. My passion for education is closely connected to my commitment to progressive social change. These compelling interests are rooted in my DNA—my parents were educators and civil rights workers.
Class privilege too often determines young peoples' access to critical life opportunities. When great students are shut out of educational opportunity, the injustice hits harder. That troubles me—probably you, too. I believe I have found one great way to disrupt this dynamic, at least on a personal scale.
I know of an extraordinary opportunity for young people—The Woolman Semester School (
www.woolman.org
)—in the California Sierra Nevada foothills. Ten years ago my wife and I began supporting scholarships to Woolman for city students without family wealth. Woolman's scholarship program now supports two students from MetWest, a small autonomous public high school in East Oakland, to attend Woolman each academic year.
In the spring of 2014 Miguel and Dontae, two young men from MetWest, attended Woolman. Miguel and Dontae reflect on their Woolman semester in a 
7-minute video
. Please watch it. It says more than I ever could about the importance of Woolman for two young men from Oakland.
The enthusiasm of MetWest students like Miguel and Dontae who have returned from Woolman has been infectious. More MetWest students would like the opportunity to attend Woolman and benefit from the its extraordinary program. That's why I would like your help to enable six additional MetWest students—two more each year for three years—to spend a semester at Woolman.
While this project will require commitments of $75,000 in all, the $10,000 campaign through GoFundMe will make an important contribution to this goal—and enable us to reach our interim goal of $25,000 to fund two students in 2015.
The Woolman Semester is a visionary school, organically developed by a sustainable Quaker community (the College Park Friends Educational Association) with over 50 years of experience educating youth. The community's location enables students to abandon the familiar and call 230 breathtaking acres in the mountains "home." Taking college preparatory courses in global issues, peace studies and environmental sustainability, high school students come to Woolman for a single semester, and then return to their sending schools to complete high school—transformed, inspired and committed to building healthy lives, healthy communities and a better world. While  young people  face enormous life challenges in our tumultuous world, Woolman teaches students how to meet those challenges in powerful and constructive ways.
MetWest, with a diverse student body reflective of its urban location (50% Latino, 30% African American, 13% Asian, 7% white), is one of forty public high schools around the country pioneering a model of internship-based education. Like Woolman, MetWest's approach to learning is grounded in a commitment to educate one student at a time, in a tight-knit community of peers, family, teachers, and community mentors—utilizing resources inside and outside the classroom. Like most students in Oakland public schools, most MetWest students come from families with relatively few economic resources. For virtually all MetWest students, a place like Woolman is beyond economic reach. That's why I started this campaign.
Since 2008, MetWest has sent students to Woolman. MetWest and Woolman recognize the powerful potential of working together—to the benefit of  students and their school communities. MetWest helps select students for whom the Woolman experience will have maximum impact and has committed to preparing those students for the academic, social, and cultural challenges of adjusting to life on a farm and among students from families that can afford private school tuitions. Woolman offers students an environment for personal growth in a rural setting full of the wonder of nature. The MetWest students bring rich experiences and diverse perspectives to Woolman community life. Woolman engages its students on fundamental issues of class, race, environmental justice, non-violent communication, and sustainable human development and challenges them to be active agents for social change.
The Woolman-Metwest partnership works. Help make it possible for more Oakland youth from MetWest to benefit and access the life-changing opportunity a semester at Woolman affords. Troubled as I am about the opportunity gap for young people, I feel like I am chipping away at the problem with my own contributions to this project. I am confident your contribution will pay an equal dividend for you.
You can make a contribution large or small now through GoFundMe with a credit card. Contributions to the College Park Friends Educational Association's Woolman-MetWest Partnership Scholarship Fund are tax deductible. The tax ID for the non-profit is shown on the campaign home page if you need it for your records. Or, if you prefer, you can write a check to The Woolman Semester School and mail it. Earmark the funds for the Woolman-MetWest Partnership Scholarship Fund.
Thanks. We need your support.
Steven Rasmussen
P.S.  Please help us by re-posting this appeal.  This is a great way to great kids and help two schools a the same time.  A triple win for donors. And thanks to Lili Shidlovski who took the incredible photographs of Woolman students for the video (also used other places in this campaign) and Kathleen Cushman who interviewed Woolman and MetWest students for the video.
+ Read More
Update 2
45 months ago
Share
My campaign to raise $75,000 to fund city kids from MetWest High School in East Oakland to attend the Woolman Semester School in the Sierra Nevada foothiils has been quiet for awhile. To date, via this GoFundMe site we have raised almost $2000 of our $10,000 goal. That leaves us a long way to go. I promise that the fundraising will heat up in the coming months, but for now I want to post this note to share with you messages of thanks from the two MetWest students that your contributions helped support.
The spring term at The Woolman Semester School is almost complete. During the course of the semester students have hosted a "taco 'bout social justice" event, fired the famous Woolman climbing kiln, explored food systems and oppression on week-long trips, camped in Big Sur and studied energy use at Woolman.
In January, Alejandro (Alex) Manzanarez and Karol (Jasmin) Guardado became the first of the six MetWest students to receive scholarships to Woolman as part of our $75,000 three-year fundraising effort. In a recent post on Facebook, Alex summed up his feelings about Woolman: "Words can't explain the amazing experience I'm having in my life." Alex hardly needs words—his smile in the photo taken while on a trip to Lake Tahoe tells it all.
This month, Alex and Karol and their 12 classmates will graduate from the Woolman Semester—thanks to your support. Alex and Karol have offered us their reflections on going to Woolman, and they asked that I share those with you.
From Alex:
Hello my name is Alejandro Manzanarez, and I am a junior in high school. I go to MetWest high school in Oakland, California. Growing up in Oakland isn't easy. From an early age I was exposed to violence. I became used to falling asleep to gunshots and police sirens. This made me have a hard time concentrating in my classes, because of all that was happening outside of school. I didn't realize that I was internalizing the oppression happening in my community and it had begun to affect how I felt. I remember hearing from a friend about how he had a good experience at The Woolman Semester. At first I didn't think I could go to Woolman because of financial reasons.
I had a conversation with my teachers about Woolman, and they told me that the school gave scholarships to two students from MetWest. I applied for Woolman and got accepted with a full scholarship. This made me happy and grateful for the opportunity that I had received. Being at Woolman I have learned many important values, the most important value being that I do have a voice, that the struggles I've faced matter. This makes me feel positive about myself—knowing that when I engage in discussions in class, my opinion is taken into consideration by others. I know that after I leave Woolman I will be participating in work to improve my community because Woolman has helped me realize that I can be a change in my city. I want to thank you for giving me the opportunity to go to Woolman, and helping me have an amazing experience!
From Karol:
My name is Karol (also known as Jasmin) Guardado. I attend MetWest High School in Oakland. CA. My experience here at Woolman has taught me more than I could have imagined. The education here is incredibly amazing and I'm sure that if I didn't come to Woolman, I would have been ignorant about everything in the world. I can't even picture myself not being here right now. During the beginning of the semester, I was unsure if I wanted to come because I have never been without my parents, but, in the end, I convinced myself to come to get a new experience.
Being born in Oakland in a violent area has always given me a way of viewing things. For example, being from Oakland helped me gain knowledge on the street. How is that good you might ask? Well here is the thing: when you see the reality by living on the street, you can get motivated by it. Whenever I see someone doing drugs or sitting at the corner of the liquor store, I think of the reasons my parents came to the U.S. I know they could get really disappointed in me because they risked their life trying to get my brother and me a proper education that they never had.
As a young woman I see all the things around me. I have never seen a Latina doctor. It's up to me to be that change. My brother and I love our community, but it's in our hands to keep our community safe, and that's why I want to be in law enforcement. Being at Woolman made me want to speak for myself and for others who are being oppressed. Non-Violent Communication [NVC is a course at Woolman] will definitely be in my life and I will take it to the people I meet in the future, especially in law enforcement. Because we see all of this violence and hate from the people at the police, I think NVC should be taught to the police. It would be an awesome thing if police officers kept calm at all times even though people are in their faces. Thank you for this amazing opportunity you have given me. I will absolutely make a difference in my community and in the world because of the education I received here at Woolman.
In their letters, both Alex and Karol chose to speak about the violence that surrounds them in their daily lives in Oakland. The opportunity to spend four months in the peaceful and peace-minded atmosphere that is Woolman will change the courses of their lives. You have each helped to give them that opportunity.
To date our campaign has raised a little over $30,000 in donations and pledges towards our $75,000 three-year goal. In the coming months I will be in touch everyone who contributed in year one to see if you would be willing to make a second-year contribution. In the meantime, if you can think of other places I can turn to raise money, I'd love to hear about them.
I am proud of what we are doing. I hope you are, too.
Sincerely,
Steve
Contributions to the MetWest-Woolman Partnership Scholarship Fund can be mailed to The Woolman Semester School, 13075 Woolman Lane, Nevada City, CA 95959. Or they can be made online at via the Contribute tab at
www.woolman.org.
If you send a check, please make it out to The Woolman School and identify it as a contribution to the Woolman-MetWest Partnership Scholarship Fund.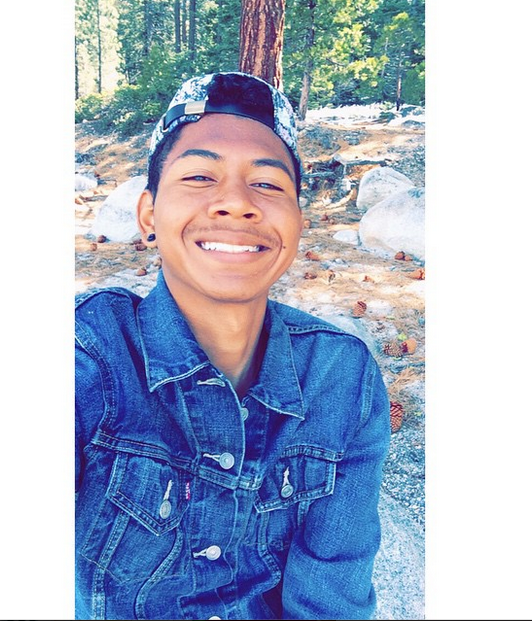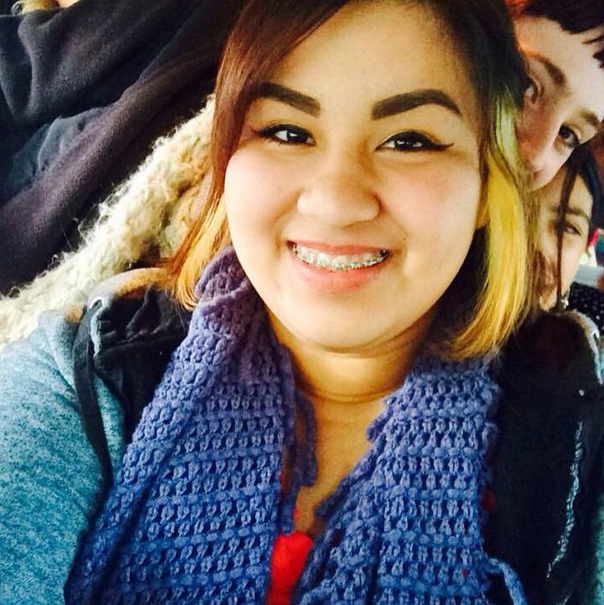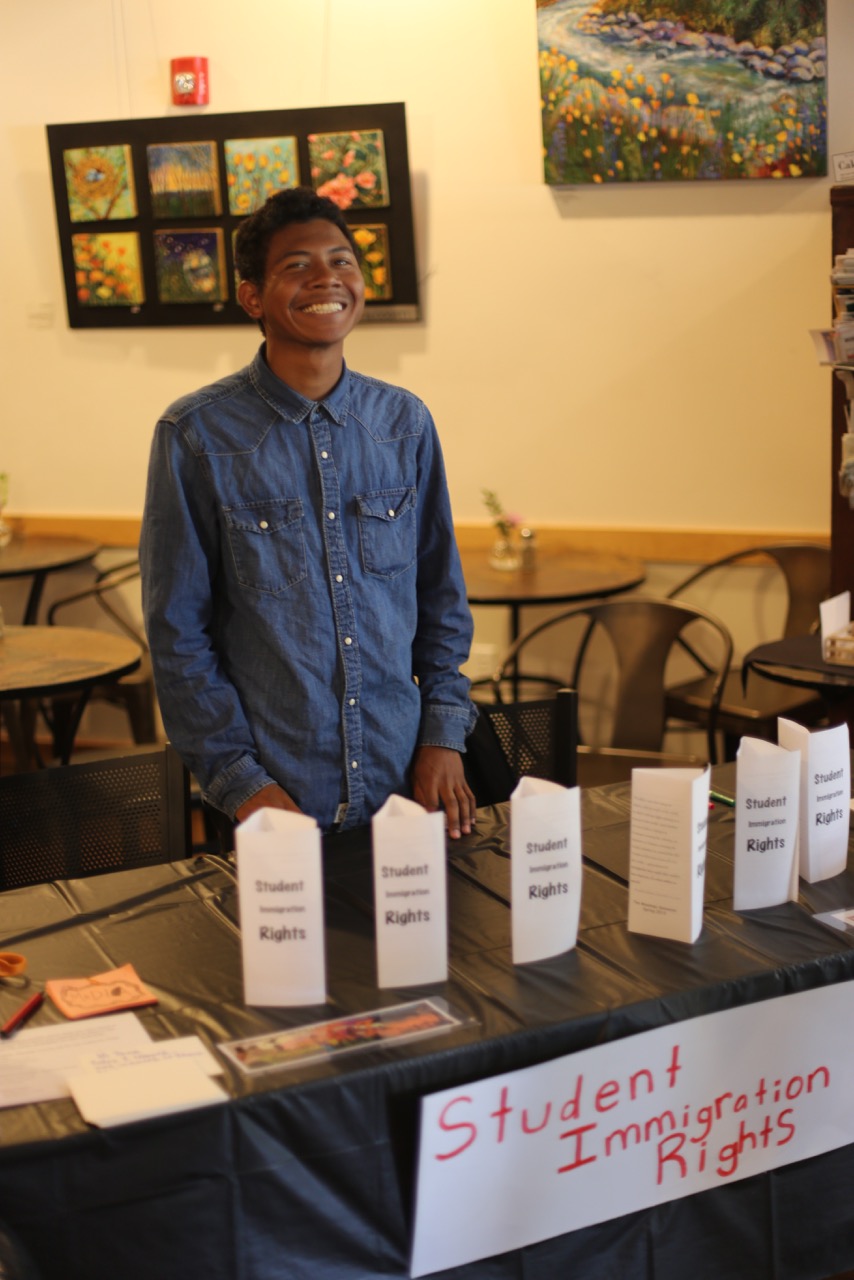 + Read More
Update 1
51 months ago
Share
We need donors! We are a long way from our goal. We have two donors and need just 194 more at $50 each to make our goal. If you haven't read my appeal, please read it. And then donate!
Projects (sustainability projects, making documentary films, global peace projects) are an important part of the semester at Woolman. For his sustainability project, Miguel, a student from MetWest, painted an old school bus that previous students had converted into a student lounge. "I wanted to bring both political art and spiritual artwork to this school, and also share a little bit of Oakland culture. I wanted to emphasize the fact that if you have an opinion, you can share it in a beautiful way where people can understand without having to know exactly what the meaning is. They've got their own interpretation of the artwork"
Environmental studies is a fundamental part of Woolman's curriculum. But with 235 acres as classroom, a garden to tend, farm animals all around, wood to chop for heat, environmental studies is more than a class in a walled classroom--it's studemt life day and night. As Dontae, a student from MetWest, casually remarked, "Back home in Oakland you can actually count the stars. Here you cannot count the stars. There are so many! Trees are all around. I never paid attention to how green nature is until I came here."
Dontae and Miguel attended Woolman last spring. You can hear a lot more of what Dontae and Miguel had to say about their experience at Woolman in the 7-minute video at
http://woolman.org/community-in-diversity
.
Two students from MetWest, Mishel and Jessie, are there now. More students want to attend next semester. Help make this possible with your donation.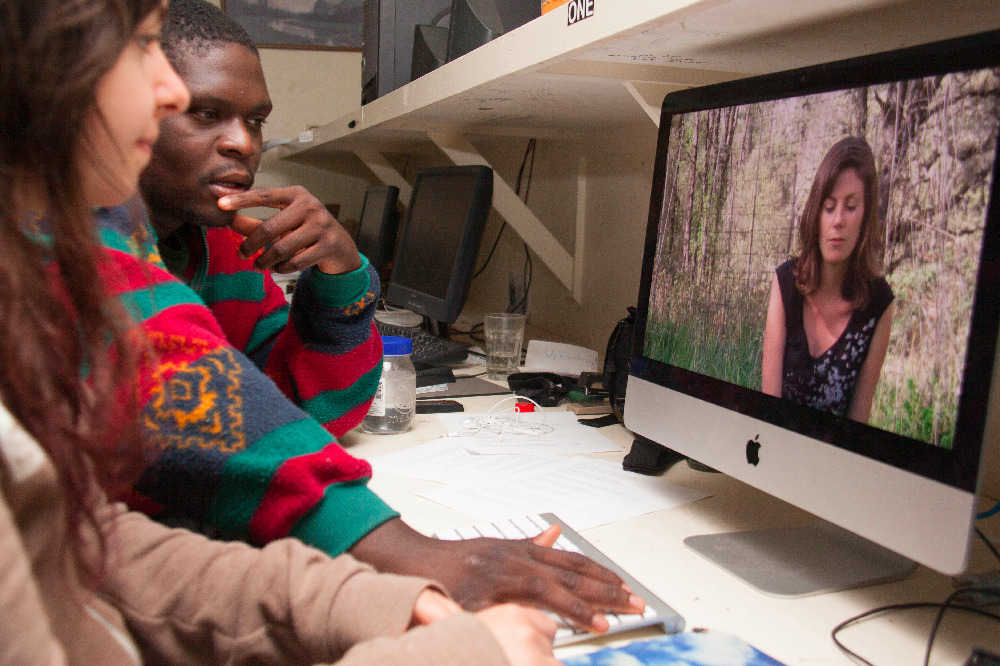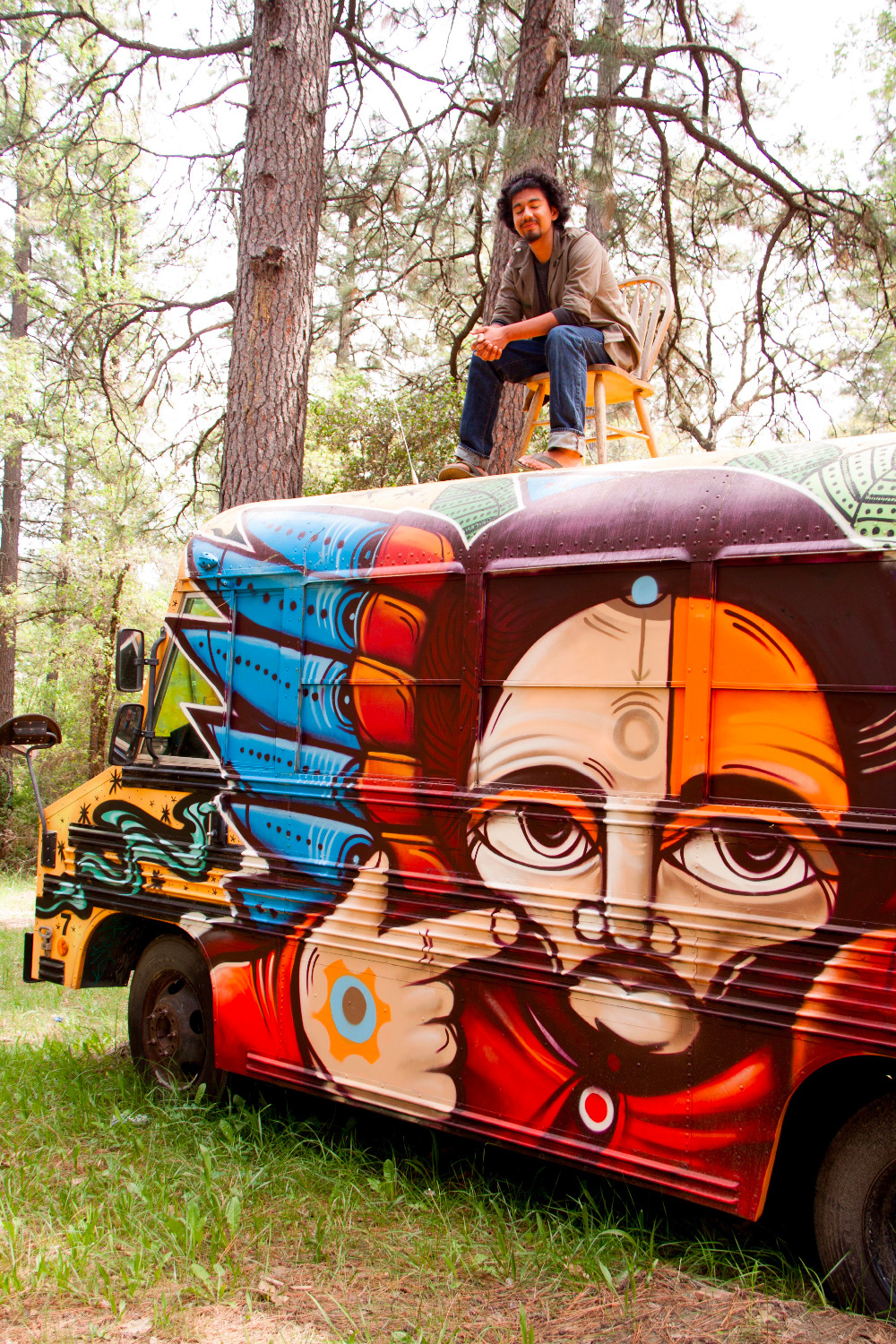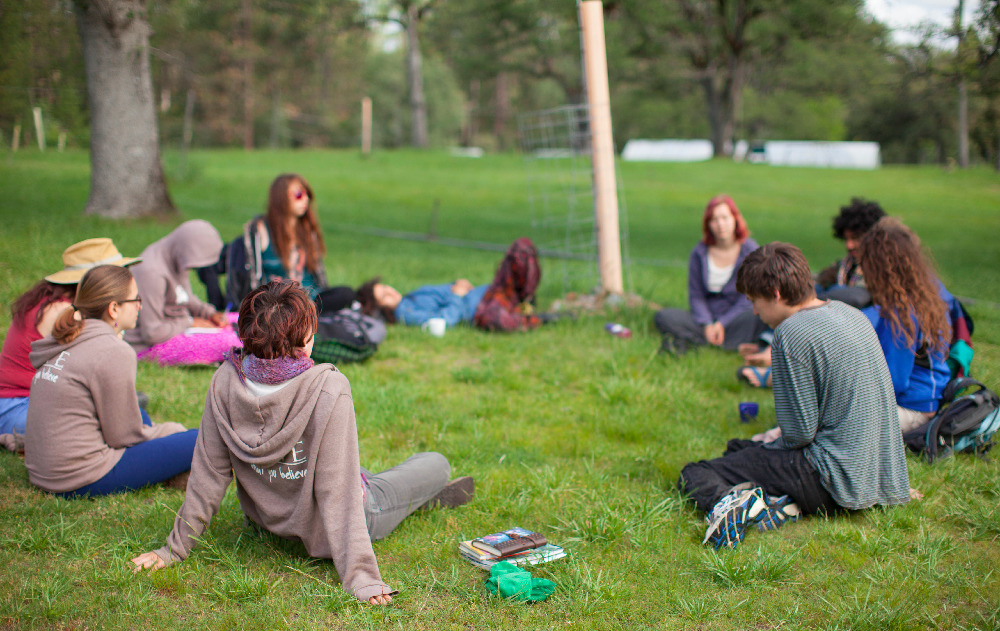 + Read More
Read a Previous Update
Be the first to leave a comment on this campaign.