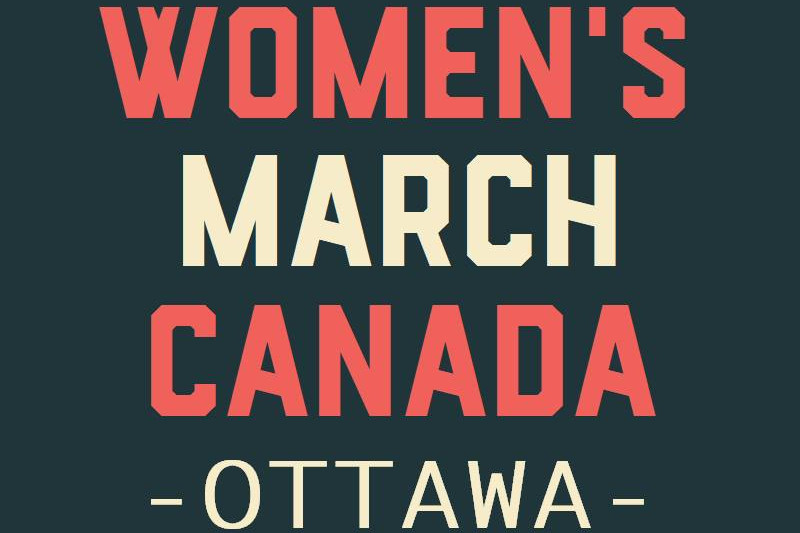 50
4
Women's March Ottawa 2018
$4,893
of $7,500 goal
Raised by
50
people in 7 months
On January 20, 2018 WE MARCH AGAIN.
My name is Catherine Butler and I am one of the lead organizers for Women's March Ottawa. I have been with the organization since its inception in December 2017. The other lead organizer is Amanda Carver and core organizers are Yelu Melop and Terrie Meehan. We all live in Ottawa, some of us are working moms, others are lifelong advocates in the disabled community, and another organizer is a francophone woman of color who immigrated to Canada from DRC. We are all pretty fierce  feminists. Which is why we chose to invest our energy into making this event the biggest success it can be. We are so proud to work with a team this year of great volunteers who The more successsful this march, the more attention that gets called to the need for change in our society, and the more women who will be inspired to continue 'marching' through their actions, every day of the year.
By the way - this is Amanda (pink hat) and me (red hat) at the 2017 Women's March in Ottawa. We were pretty chuffed at this point because we thought maybe 1500 people might come, and it turned into many more thousands than that.
Last year's Women's March on Ottawa brought out 8000 people - people who wanted to send the world a message that the rights and freedoms we enjoy in our country will not be taken for granted and that we will not tolerate discrimination of any kind. We stood up to hatred, to sexism, to anti black and anti Indigenous racism. 
This anniversary march stands for all of these things we stood for last year, and so much more. This past year we have seen divisive politics grow across the world, and with it, hate and racism has found it's home.  The year has also brought with it the end of women's tolerance in many countries, including Canada. Women and those who support women's rights are DONE. We are DONE with the systemic misogyny and sexism that have allowed for the harrassment of women to go unchallenged for decades. We are DONE with the violence that still takes the lives of hundreds of women in this country every year - that has taken the lives of thousands of our Indigenous sisters. We are DONE with making less than men, taking on more of the burdon for childcare whilst simultaneously being disproportionately negatively impacted by poverty, climate change, violence. We are DONE with not having fair representation in our political system and structures, and with our unique perspectives being left out of decision making and policy. WE ARE DONE. And we are marching to show the world that enough is enough. That time is up.
Women in Canada are angry; and on January 20, 2018, women in Ottawa will be shouting and letting the world know we will no longer be silent.
We will also be telling Canada that in our own country we will remain vigilant for any threat to our democratic human rights, and that we stand in solidarity with women, men and non-binary people here and abroad.
As this is a completely volunteer led and run event, we must fundraise for all our costs - including rental for indoor space, security, printing, AV equipment, etc. We know the estimated costs from last year were close to $7500. Every cent raised goes towards the march.
  As a lead volunteer with significant financial management experience, I accept all responsibility for managing and overseeing the monies raised through this campaign.
Help us show the world that Ottawa women and men will always fight for and defend women's rights as human rights.
+ Read More
Update 2
7 months ago
Share
We are currently halfway to our goal of $7500. We are so very appreciative of the donations made so far - thank you to those generous souls and organizations!

If you can donate, or know someone who can, please forward this request. Help us make this important day a success in Ottawa!
+ Read More
Update 1
7 months ago
Share
My name is Catherine and I am one of the lead organizers for Women's March Ottawa 2018. Please read our story and help us make this another roaring success. Please note that our organizers are all volunteers, donating hundreds of hours of their time to make this march possible - and we greatly appreciate any financial support you can give the march!
+ Read More
Read a Previous Update