Handsome Revolution Project
$570
of $10,000 goal
Raised by
11
people in 31 months
My name is Miki Vargas and I'm a Bay Area based wedding & lifestyle photographer. In 2012, I began photographing for The Handsome Revolution Project based a lack of representation in the media of images of those who looked like me. I wanted to document the spectrum to promote visibility and acceptance. We are one magnificent ever evolving community, we are important, we are intelligent, we are valuable, we are beautiful, we are powerful and live meaningful lives and all these part of the reasons behind my desire to saturate the media with real images of those whom I can identify with.
When I first started the project my intention was to only create a collection of images but as I began to learn from my subjects about their good and bad experiences in the world as masculine presenting people I just knew their stories needed to be a part of the project and be shared along with their images.
This personal photography series highlights the lives of masculine-of-center and gender-nonconforming individuals. The project has taken on a life of its own, growing into a body of work that documents the current spectrum of masculine experiences. 
The project includes first-person narratives from each individual featured in the series, where the subject discusses what masculinity means to them.
You can visit the site here: 
http://www.handsomerevolution.com/
And you can follow us on Facebook here: 
https://www.facebook.com/pages/Handsome-Revolution-Project/636982596348977
In the past two years I have been traveling throughout the U.S and internationally to document participants but our first funding campaign did not meet our set goal and we had to stop our traveling due to lack of funding. We have continued to received so many requests from all over the US and Internationally encouraging us to come visit new cities and document new stories. Well, we are ready to do it, but we cannot do it without your help.
With your funding, I plan on scheduling a short US and Canada tour, bringing along an exhibit where you can have a chance to meet me and ask any questions and will be shooting for 2 full days. The funds are to help us cover all costs associated with traveling like: Flights, lodging, transportation and any expenses related to our exhibits.
We have a tentative schedule for our first cities to visit:
We would like to visit 6 different cities begining in August 2016. We may potentially campaign to fund in 2 phases or all at once.
Crowdfunding Campaign KickOff:
Tour Schedule:
LEG #1
Pittsburgh, PA
San Diego, CA
Houston, TX (May change to Austin)
New Orleans, LA
LEG #2
Atlanta, GA
Florida (City TBD)
Cuba (City TBD)
Here are some stories:
Bru DahlLondon, UK
I thought it would be easy to write about what masculinity meant to debut the more I thought about it the more malleable and elusive it seemed to become. For me masculinity is very much at the core of my being, it embodies both strength and vulnerability - it is a way of challenging the binary on a daily basis but equally not being labelled or put in a box so others feel more comfortable. I identify as androgyne for those who require a label, althoughI prefer not to label myself at all. All humans regardless of biological gender encompass both the masculine and the feminine, for me personally the masculine part has always been more dominant. From the age of 3 or 4 years old I knew I was not cis-gender even though I didn't have the vocabulary to express it and back then in Malaysia I didn't know there was anything outside of cis gender or heterosexuality for that matter. It was a long and at times arduous road to being able to dress how I wanted and to cut my hair.
My great-grandmother had film studio books from the 30's and early 40's and it was a great treat to sit with her and look at the beautiful photographs of the Hollywood stars as she read the biographies - I had no interest in the female stars, but I was obsessed with the likes of Gregory Peck, Tyrone Power, Clark Gable and Cary Grant. I wanted to be them, in the way they dressed, their gentlemanly personas but I've never wanted to transition. Growing up in in patriarchally dominated asian society I was well aware of male privilege so masculinity to me meant the ability to be a risk taker, to be dashing, to be a gentleman, and I knew from observing my father that being a true gentleman meant treating everyone equally, honestly and at all times with respect. It's been a long road but now at 50+ I am comfortable with me and how I portray myself. I love and I am as excited by men's fashion as much now as I was as a kid so being part of this project has been a huge privilege and honour.
KimSacramento, CA.
My thoughts on masculinity?  Well...for me I am who I am.  A naturally androgynous woman. I'm almost 6 feet tall, wide shoulders, confident andstrong. I'm called sir more often than I can keep track of and I don't care. I understand that most people don't look at who they are interacting with throughout the day. Many find it comforting to put others in a box.  I've been a dyke for a long time and I've grown into myself. A woman very much in touch with all aspects of me. Masculine just happens to be one of many.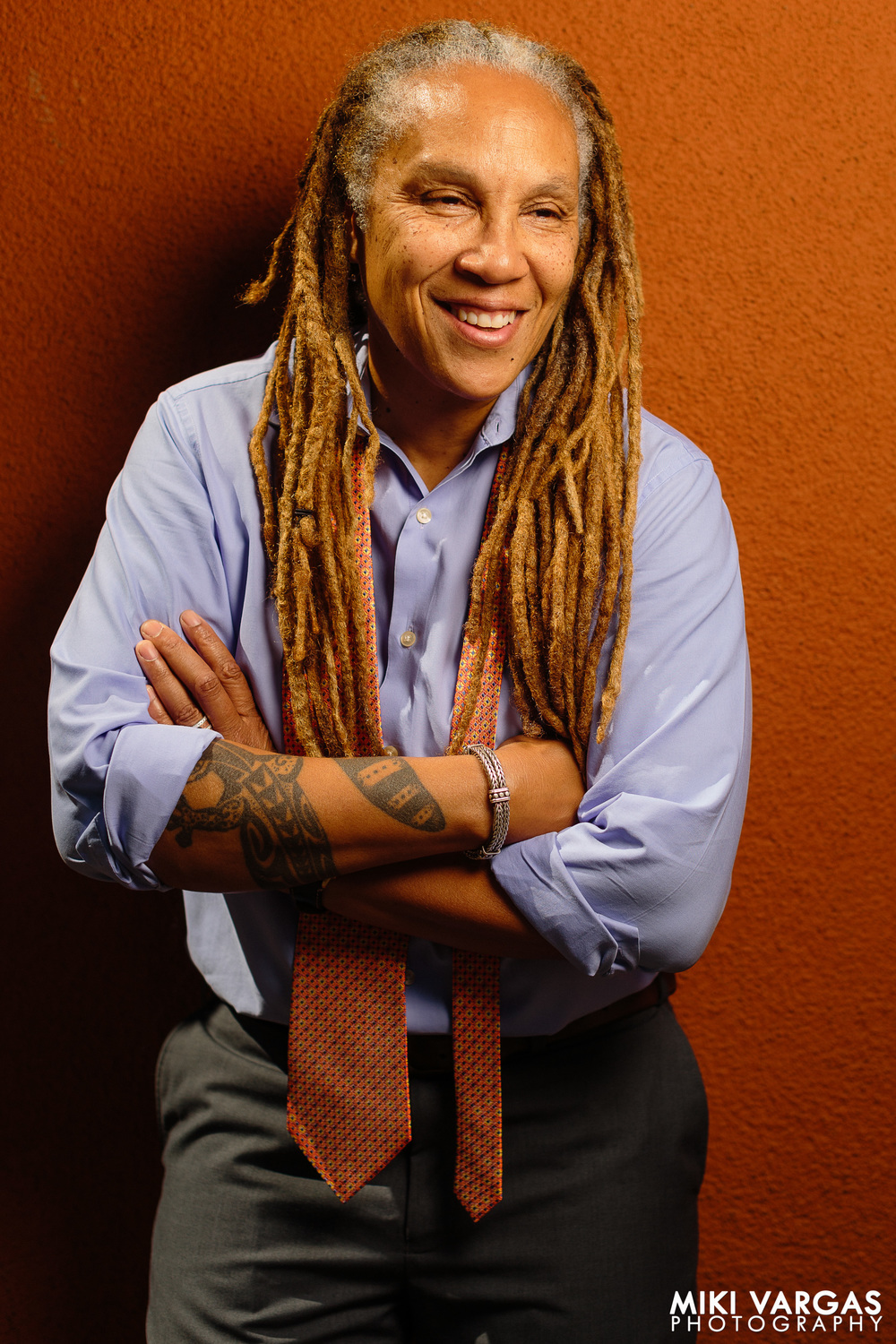 UrsulaBerlin, Germany
My masculinity has been at the core of my identity as long as I can remember, and I enjoy the freedom to wear the clothes that make me feel good. When I was a child, I had to wear dresses and long hair like my younger sisters. It was such a relief when my parents finally gave up, sent me to the hairdresser to get my hair cut short, and bought me a pair of jeans.
I grew up as a tomboy in a small conservative town in southern Germany and I moved to West Berlin in my early twenties. At that time Berlin was still divided by a wall. Though I struggled to make peace with my female body when I was younger, I'm glad I was not born a man.
I'm so thankful for my friends and lovers who have taught me to see myself the unconditionally loving way they did. They stood up for me, spoke out for me and took care of me whenever the world saw me as an alien that was not normal.
When it comes to gender labels, I guess the tag "queer butch" probably fits me best. But my gender has always felt fluid. When I started to dance Argentine tango it felt only natural for me to lead, but now I also enjoy following. The best thing is to flow with changing roles during the dance.
Being able to embrace my female traits as much as my male qualities has given me inner peace. I consider myself as to be a two­spirits human being, and it feels good to live the best of both worlds.
I'm feeling blessed to be born in a country where I don't have to hide myself just to survive, and I'm glad to work for a company that values the diversity of its employees.
StacyOakland, CA
I have spent my life knowing I was a different kind of woman but not feeling like there were any role models that looked like me.  But now, at this time in my life I get that it's up to me and others to push the boundaries of the definition and visual image of WOMAN,  because there is most certainly room under the tent for all that want to be there. My female masculinity has ease and comfort in it and swag! I finally feel comfortable in my own skin.
Want more? Yes, visit our website: 
http://www.handsomerevolution.com/
Thank you all for your support and we hope to see you soon!
Miki Vargas
+ Read More
Be the first to leave a comment on this campaign.