We are all refugees
$2,965
of $5,000 goal
Raised by
34
people in 32 months
"Aid for the refugee crisis" 
We all have heard about the refugees, how they are being loaded into inflatable, custom-made boats, sent by the smugglers towards the coasts of the Greek islands in the middle of the night, sometimes regardless of the weather conditions. The count of drown people increases every day. Those that arrive have probably gone through the worst in their journey and feel safe for the first time. Other than their new hope, for a lot of them the situation is dramatic. They have no possessions, no food, no money, and nowhere to go to.
We are Indira Urrutia, Marc Hors, and Dimitri Ploumidis. Indira is an art teacher from Chile and a resident of the US since 1986 and Marc Hors, her husband, a documentary photographer from Barcelona, Spain and a resident in the US since 2012. Dimitris Ploumidis, original from Athens, Greece, is a good friend of Indira and Marc and the person who hosted them during December of 2015 when they traveled to Greece to help the refugees from Syria and several other countries.
Since our trip to Greece, it has been impossible for us to turn away from the drama of these people. We wanted to help more, and we thought that by relating to you our experiences there, we will be able to communicate the need for support towards them.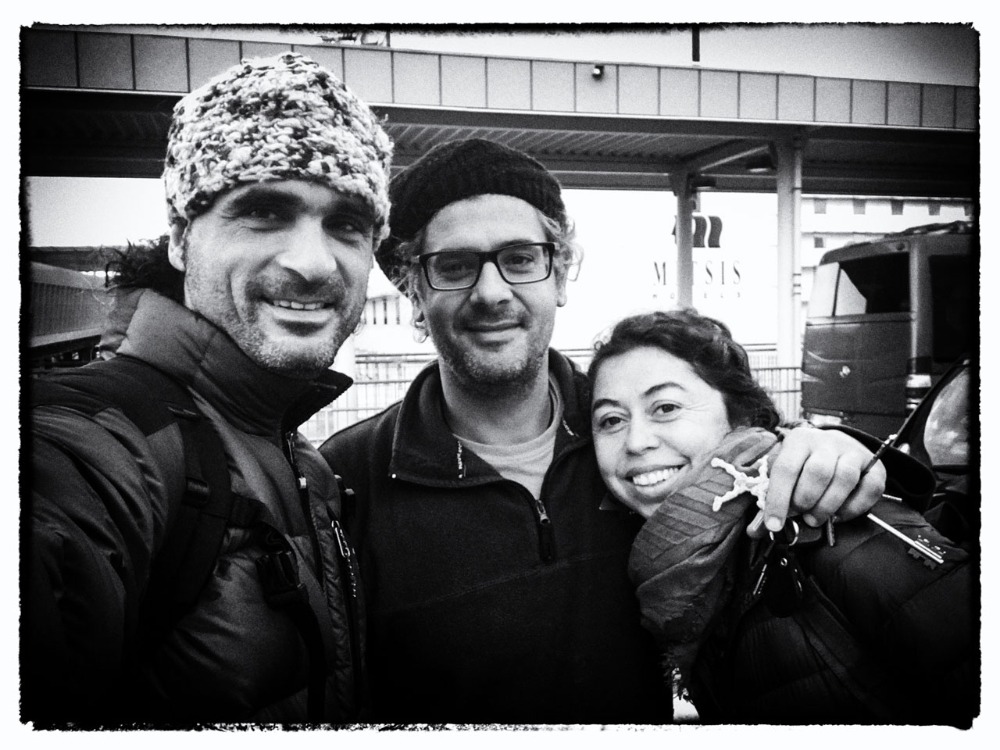 We went ourselves for a few days in Greece and since then, it has been impossible to turn away from the drama of these people. We wanted to help more, and we thought that by relating to you our experiences there, we will be able to communicate the need for support towards them.As a background, so far we have been able to raise $1465 dollars through a separate campaign (
https://chuffed.org/project/refugees-in-samos
), and already purchased and distributed ourselves more than $1100. We sent one shipment of food supplies to the island of Samos when we learned that the food there was running out, and we bought another $520 worth of baby supplies that were given to the refugee families that arrived in the port of Piraeus. It is very sad to see how little time these goods last when individual efforts such as these are the only means for these people to cover their basic needs when it is so many of them, and when they remain in one place for more than a couple of days…
Unfortunately, the situation with the refugee crisis, now termed a humanitarian crisis, is getting worse. The war is still raging and the people in Syria are in the crossfire of 4 or 5 different armies. Those that escape and survive the journey to Greece, find themselves blocked there. Five Balkan countries that are along the refugee route, despite European regulations, closed the borders of the north of Greece. There is no end in sight. Currently, there are more than 35,000 refugees stuck in Greece, and that number is expected to increase to 70,000. There is no knowledge what is going to happen with them. Some say a limited number (580 people limit) of Syrians and Iraqis are allowed to pass every day, but with protests from the other nationalities that create chaos and bottlenecks in the borders and in the middle of various strikes of working groups in Greece that protest for their own economic and social needs, the borders are shut indefinitely for everyone.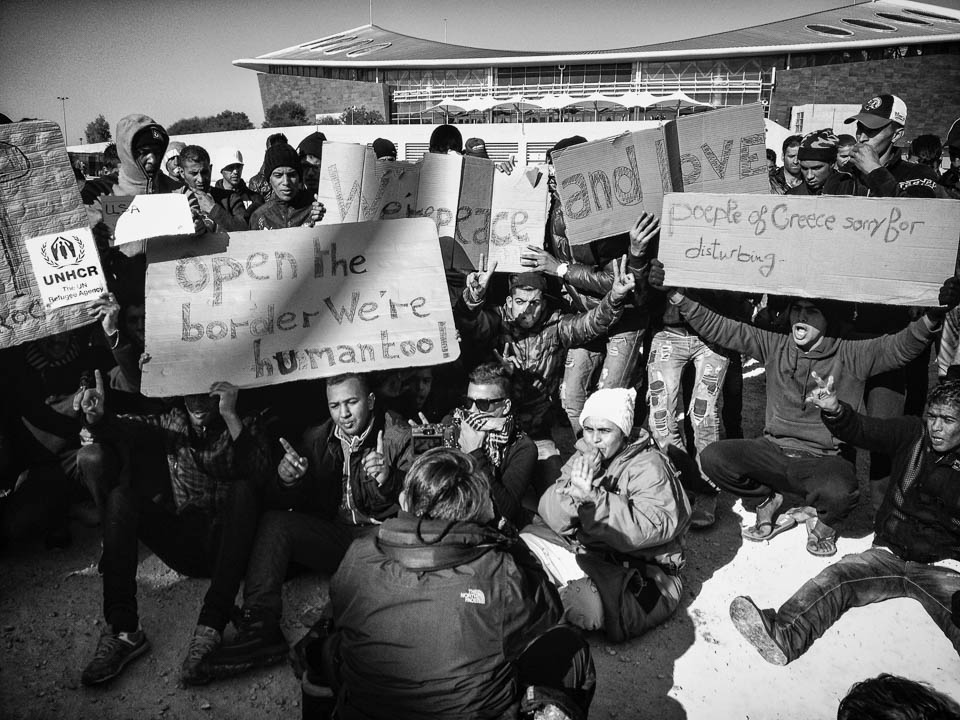 Some refugees, sometimes even children that have lost their parents and are alone, start walking from Athens towards the border with Macedonia, attempting to cross Greece by foot and without money, not wanting to believe that even if they make it there, they will not be allowed to pass.
There is no infrastructure yet in Greece to take care of these people. There are five camps built by the military to host them, but we need at least twenty more. So more are being built throughout Greece, but until they are ready, these people are sleeping on the streets or various public areas that only provide a roof to them. Food, blankets or sleeping bags, and medicine are being provided by individual volunteers and organized volunteer groups.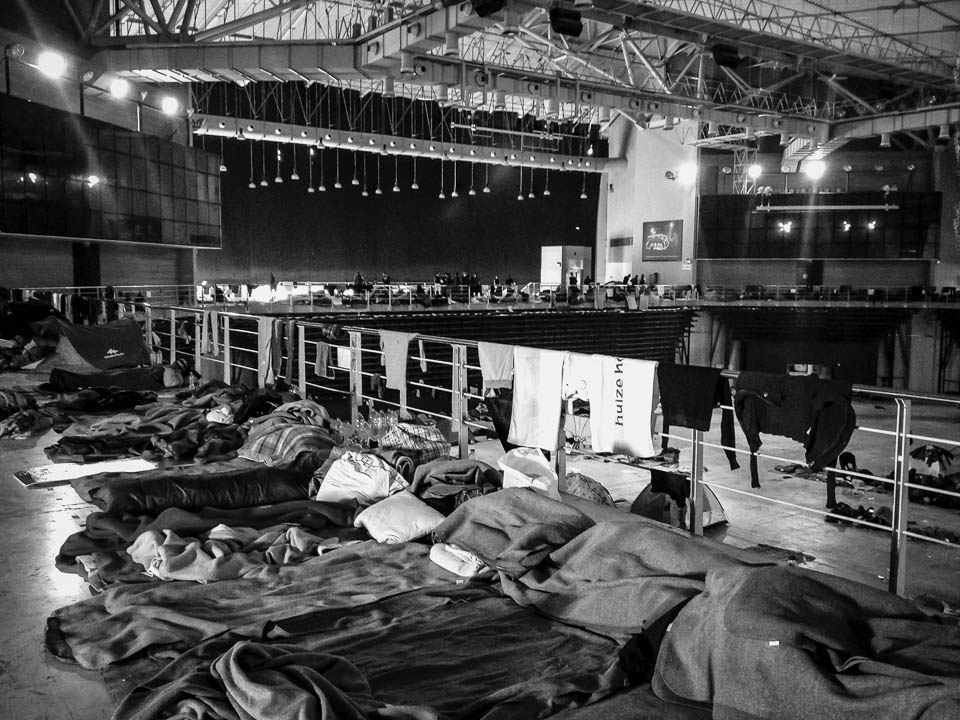 At least, people help other people because the governments have done nothing so far to help.
Fortunately, the mobilization of Greek people is tremendous and more goods are being gathered daily, but these will run out too. It has to be noted that Greece is in the midst of the worst recession that has ever hit any European country, and the warmth by which the majority of the population is accepting and helping the refugees is a rare sign of genius human quality.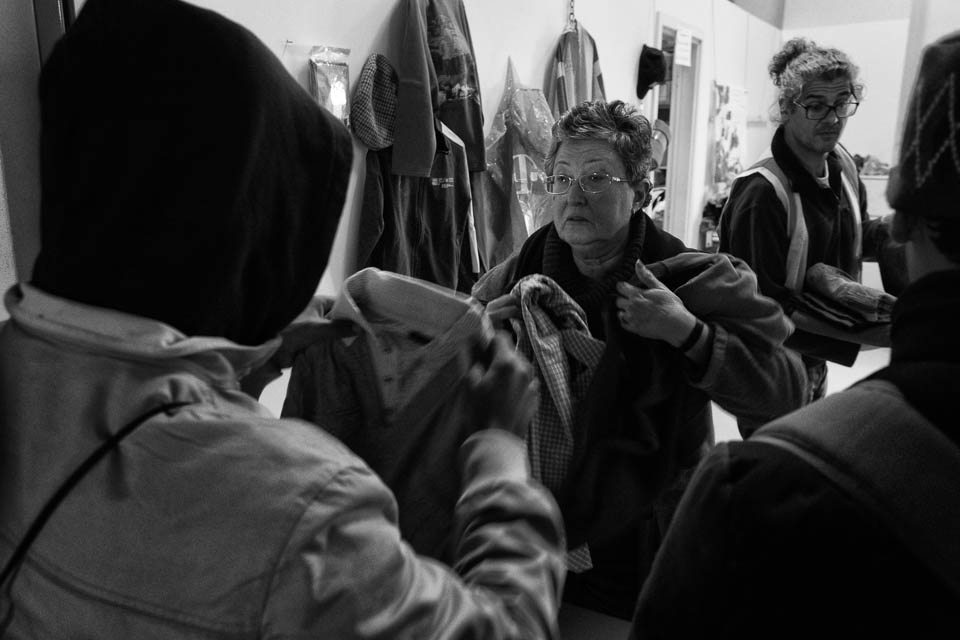 The only solution to the problem is the stop of the war, but we do not have the means to accomplish that. What we can do is offer out help to these people, so that they do not run out of food and medication.
All the donations will be handed directly to the refugees, or through the people involved in the front lines of humanitarian aid, so please help to give the smile back on these people as they start their odyssey through Europe, along with some confidence in humanity and about their future.
+ Read More
Be the first to leave a comment on this campaign.