Help Warranty Warren
$2,185
of $4,000 goal
Raised by
16
people in 50 months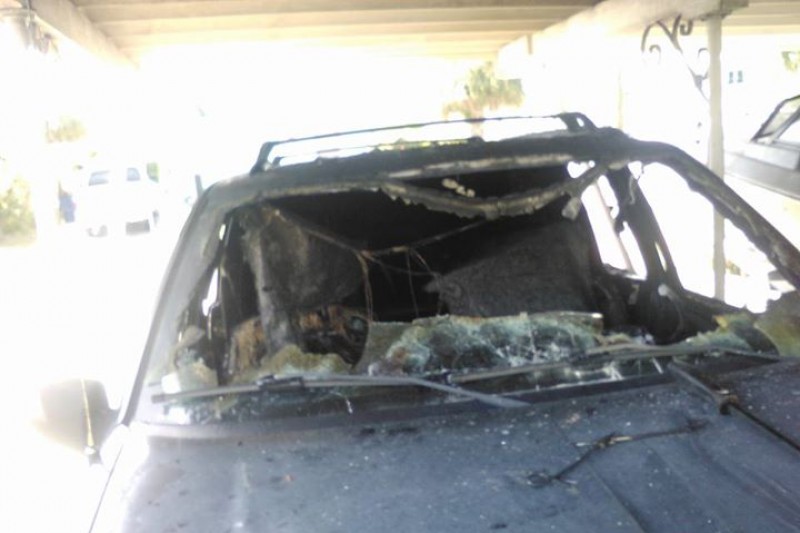 On the 27th day of June 2015 I came home for lunch Park the truck under my carport about 45 minutes later we see smoke truck is a total most tools are not recognizable some injuries to arms legs , feet and eyebrows. TiME for KARMA and YOU to come to my rescue . If we all give a little bit to help out this little bit Warranty Warren will be able to come back with a better look ,newer testing equipment , and will pull up wherever you are and save you money and get you back on the road with a warranty .. If everyone donates 1/2 of what I saved them with my knowledge and low or no part up ,
When I started this on Treasure Island I had about 30 contacts in my phone right now there is over 400 of you out there that where glad our paths crossed . and about 300 still call me when needed .
Lets just pray that every passes this around and everyone gives back a little like $ 5 $ 10 $ 50 whatever you can and when I get back and running if you gave I will double it back in labor on any service you may need ... Get this out there and collect as much as you can for me tell everyone !! Fast No Time To Waste before something happens to your car ans you are stuck in the rain waiting for that Tow Truck to take you to the HIGH                       PRICE SHOP  &  all that   OVERHEAD
​     ​Warranty Warren
On Your Side Auto & Marine
+ Read More
What a hard worker...you put others before yourself..I hope you find a truck soon you deserve every dollar donated!!! You'll be back up and running in no time..If you need anything just ask..I'll help.......
+ Read More
warren has always been there for us when we needed him. He has been very professional at his work. I would highly recommend his services to anyone. !
+ Read More