HOPE FOR UGANDA' S WAR CHILDREN
$200
of $26,000 goal
Raised by
4
people in 34 months
APPEAL FOR THE EDUCATIONAL SPONSORSHIP AND FUNDRAISING CAMPAIGN FOR POST- LRA/UPDF WAR CHILDREN
Ishmael Beah tells his story as a child soldier.Introduction
My name is Carol Jamieson.  I am an American citizen, a mother of four grown children and grandmother to 9 grandchildren.  Several years ago I was introduced to the heart-breaking  story of Acholi children in Northern Uganda being abducted and taken for child-soldiers in Uganda.  I learned this by watching a documentary, which I have posted at the end of this story, called WAR DANCE.  It was the most heart-breaking true story that I had ever seen and I remember, when it was over, dropping to my knees in prayers and tears and pleading with God to help these children.  I also pleaded with Him to show me a way that I could help them if it was possible.  Well, He heard my prayers and He has answered them with a resounding YES, YOU CAN HELP THEM!  So, that's why I am here appealing to you.  As Americans, we were quite sheltered about these things in past years.  Even today, with the internet, the mainstream media does not keep us up to date with atrocities around the world in a way that keeps us informed.   In 2008, I was introduced to Facebook and though it took me a while to figure it out, I became quite proficient at it.  Approximately two years ago I was fortunate enough to meet my now very dear friend, Charles Oscar Akena, who was from Uganda.  We chatted on facebook for a while before I realized who he was.  I admired his poetry, which he publishes in a local newspaper.  I learned that he  was an Acholi.  He lived through the war and he saw these children being abducted.  He still sees the unfairness toward Acholi children whose lives have been interrupted to the extent that they struggle just to function, let alone getting an education and learning to raise their children, many of whom were born to  young girls who were abducted and gave birth in the bush.  The war is over, at least, the militia and guns are gone, but there is a lot of post-war damage and healing to be done.  I told Mr. Akena of my passion for these children and he spoke to me about someday trying to build a school.  I want to do that someday.    Our immediate concern is the much-needed education for these kids who are victims of a two-decade war in their land. I discovered Go Fund Me and saw it as an opportunity to achieve that goal.    So this fund-raiser is the combined effort of Mr. Charles Oscar Akena, an Acholi father of 5 children, and myself.  It is very close to my heart and very close to his soul.  He did some interviewing and research and provided most of the information you will see on this website.  
It is our sincere intent to first raise money to get children that cannot afford school supplies and fees, enrolled in school and secondly,  to raise money so as to be able to offer scholarships to Acholi post-war children.  There are so many needs.  The  Acholi people in  Northern Uganda are starting over.   
 We are ever so grateful for even the smallest donation, and the sincere well-wishers who are willing to post this site on their websites.   We want to make a difference in the lives of these children.     They also need special care and services above and beyond the normal student.  In the future, we would like to help in other much-needed services for the present and next generation of these presently helpless children.   
Mr. Akena is there in Uganda and will be providing on-going information about the children and their stories and we will be accountable to our donors for every donation.   We thank you for taking the time to read, watch some videos, and share.  We hope to touch your heart and inspire you to give to this beautiful and critical cause.

Vulnerable  Victims  And Survivors In Northern Uganda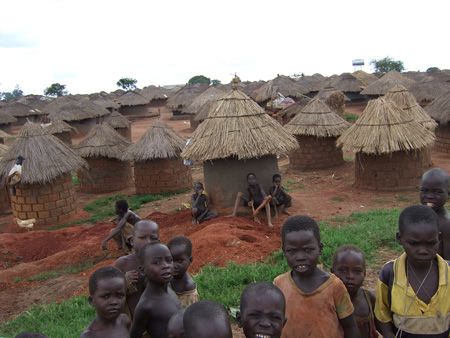 Northern Uganda 'the worst human crisis'
Northern Uganda, in general,  and Acholi sub-region in particular, the epicentre of LRA / UPDF brutal war, is in recovery from the
'worst forgotten humanitarian crisis on earth'
,  Jan Egeland, as UN under Secretary General for Humanitarian Affairs and Emergency Relief Co- coordinator, lamented (in 2003) of the LRA / UPDF conflict,  and its toll in the Acholi sub-region.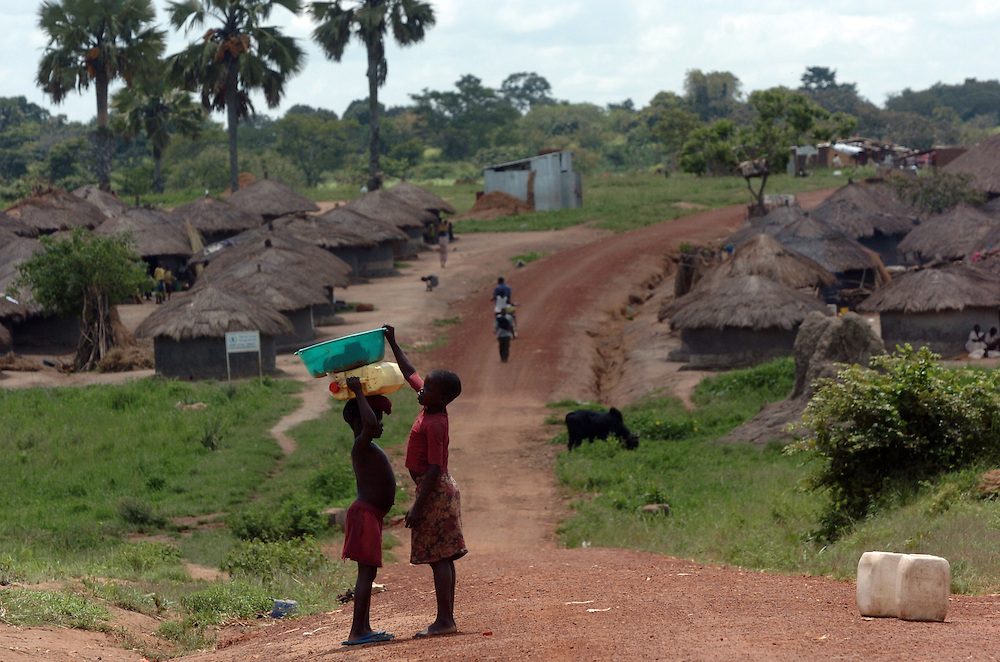 Net impoverishment
This  brutal war that saw more than two million people displaced from  their homes. They were forcefully herded into more than 200 Internally Displaced Peoples Camps (IDPs) across the region and accusations of widespread human rights violations,  including the abduction of over  24,000 children,  for forced combat and hostilities.    Even as of today.  half of these abducted children are not accounted for.  They were forced into unthinkable crimes for  a child's mind, including murder, sometimes being forced to murder their own parents or friends, or forced to watch the murder and then to pick up chopped pieces of their parents' bodies for burial,  mutilations,  child-sex slavery,  rape, sodomy,  looting,  defecating in dry food rations and water pots, etc.  The atrocities have resulted in the tragic impoverishment of an entire generation.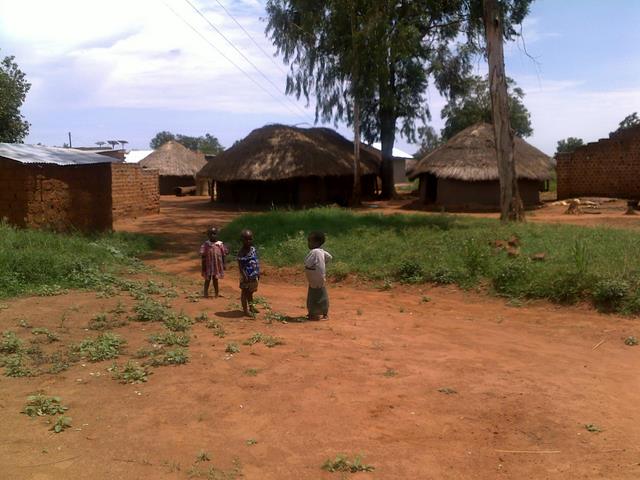 Is Acholi society dying?
It is difficult to find anyone in northern Uganda's Acholi sub-region who has not been affected by the Lord's Resistance Army (LRA) insurgency.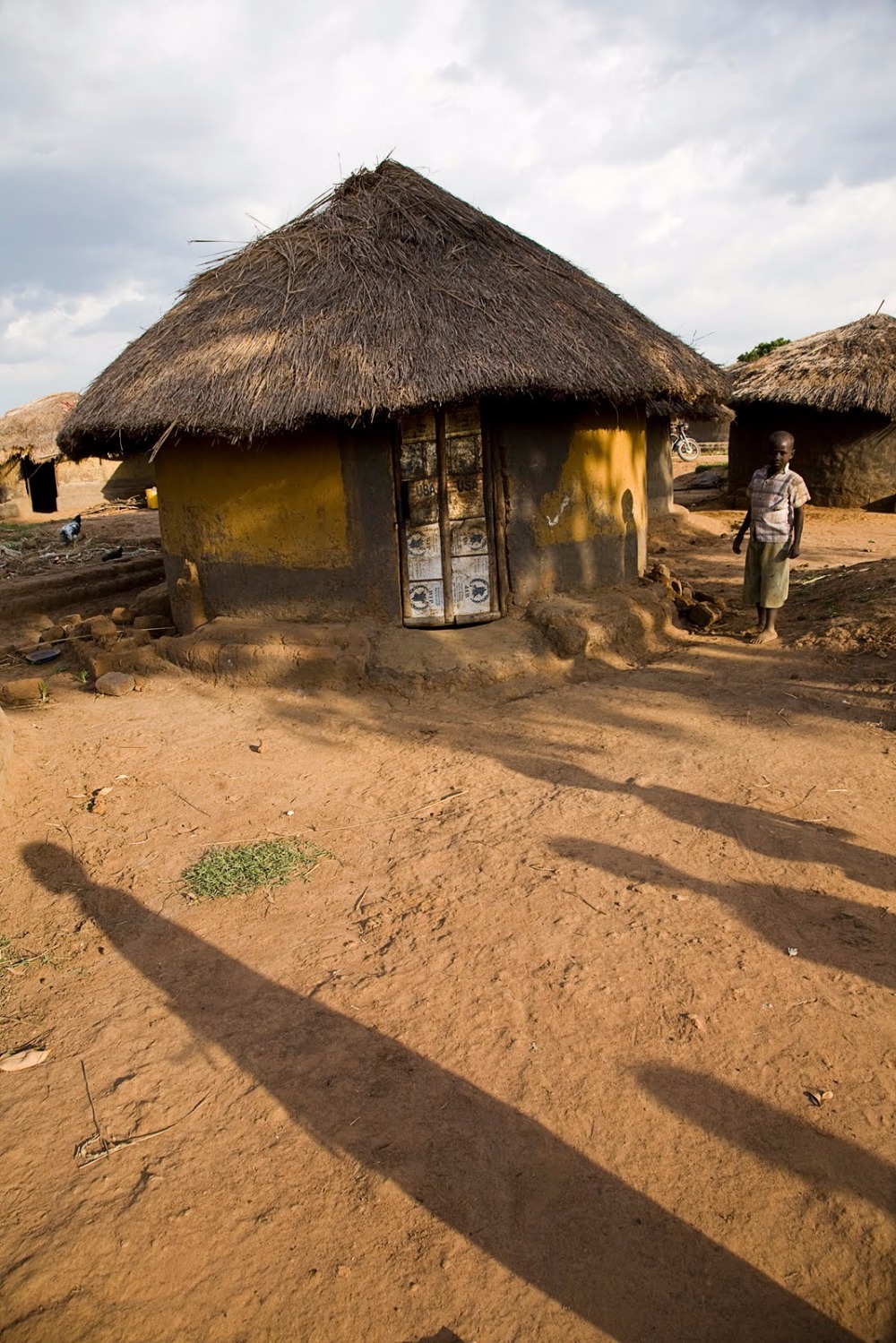 "This is a society dying by the roots"
, in the words of Baker Ochola, the retired Anglican Bishop of Kitgum.
Lost generation
Besides the gross violations of human rights, the conflict in Northern Uganda has damaged the fabric of Acholi society. With children and youths the main target of LRA abductions, the memories of rebel atrocities will take generations to fade away.

"The war has a lot of effects; we have lost a whole generation, which is dangerous for the nation. People are dangerously illiterate. The kinds of children growing up today have a very limited idea of how decent people should live."
 Charles Umar told IRIN.
Post-conflict challenges
Currently, Acholiland, which was the epicenter of the LRA – UPDF rebellion for over two decades is dealing with multiple post-conflict challenges.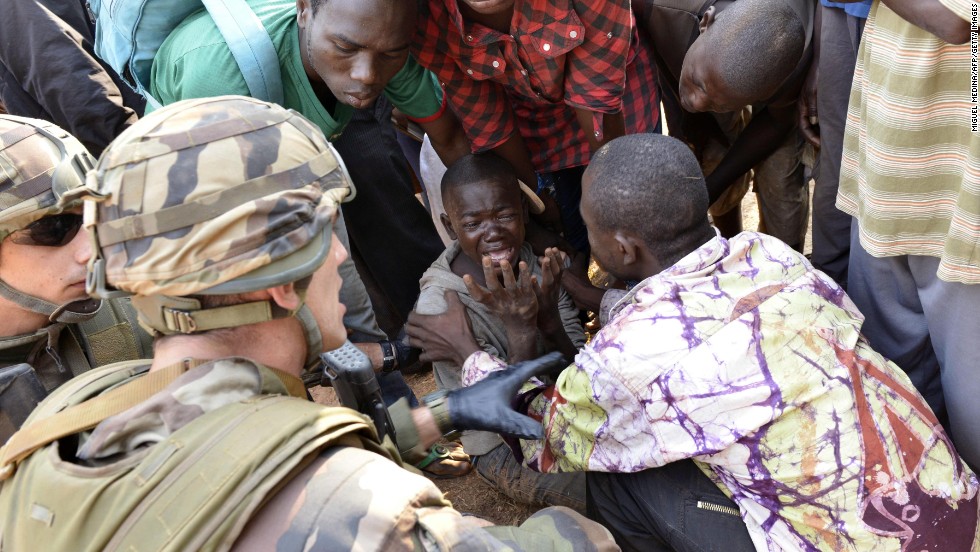 War's most vulnerable victims
While Uganda has now achieved a state of relative peace, and the LRA has moved away from the northern Ugandan region, the effects of these volatile times still remain evident in the war's most vulnerable victims:  the children and their children.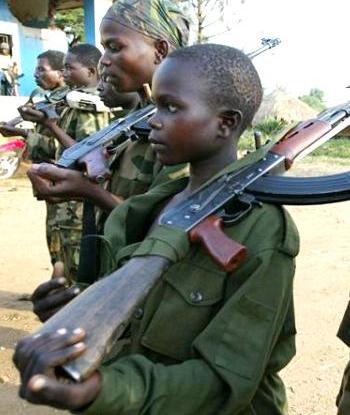 Major social casualties
Lack of education and proper health care for Northern Uganda's children are rooted in the war and conflict that had raged between the government and the rebel armies for decades.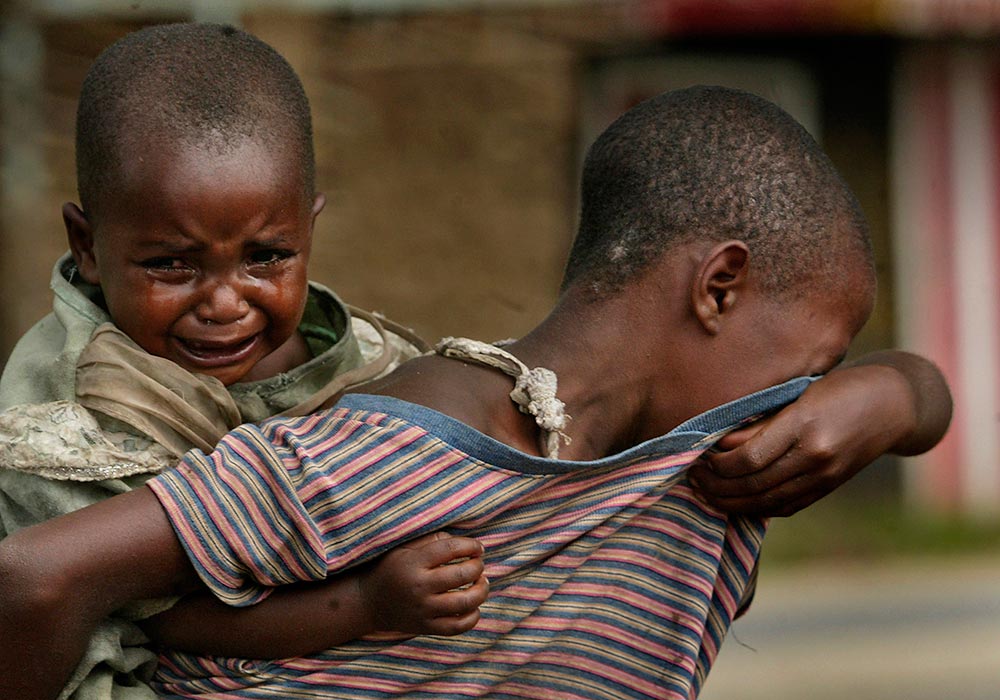 Numbers do not lie
Since the fighting stopped in 2006,  relative security has returned to the region and 90% of the population has returned to their villages or transit sites.
Education not for all?
Although Uganda has Universal Primary and Secondary Education (i.e. it is supposed to be free) in practice, there are often hidden costs such as  books and uniforms and PTA (Parents Teachers Associations) contributions,  that prevent children from attending school.
Family poverty
Family poverty and early marriage or household duties require   many children to drop out of school because they're needed at home.   Although enrollment numbers are over 90%, only 43% of boys and 27% of girls actually complete Primary school.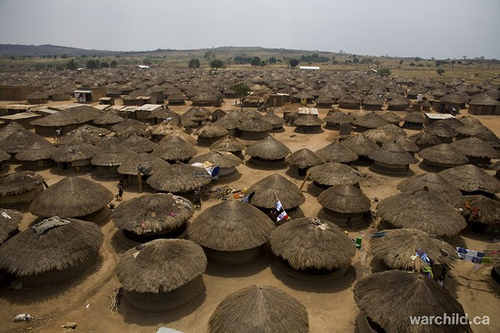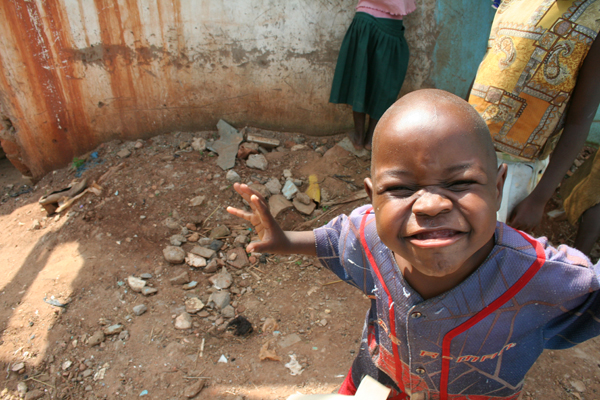 Painful reality
Recent research underscores how grave the situation is in Northern Uganda on children and their education
1.  One-third of all children above 10 years old have lost a parent and 9 percent of returnee (the people/children who have left the IPD's camps and gone back to their villages) children in the villages are orphans.
2.  Illiteracy is very high, particularly among women (84 percent).  Only 9 percent of men and 1 percent of women have completed secondary school.
3. 16.3% of school children in northern Uganda do not get midday meal because schools are distant from home.
4.  Most returnee children have very few possessions  if any, and no longer have animals or easy access to their ancestral land.
5.  Youth idleness and unemployment are big problems..  Crime rates are extraordinarily high in the villages/towns.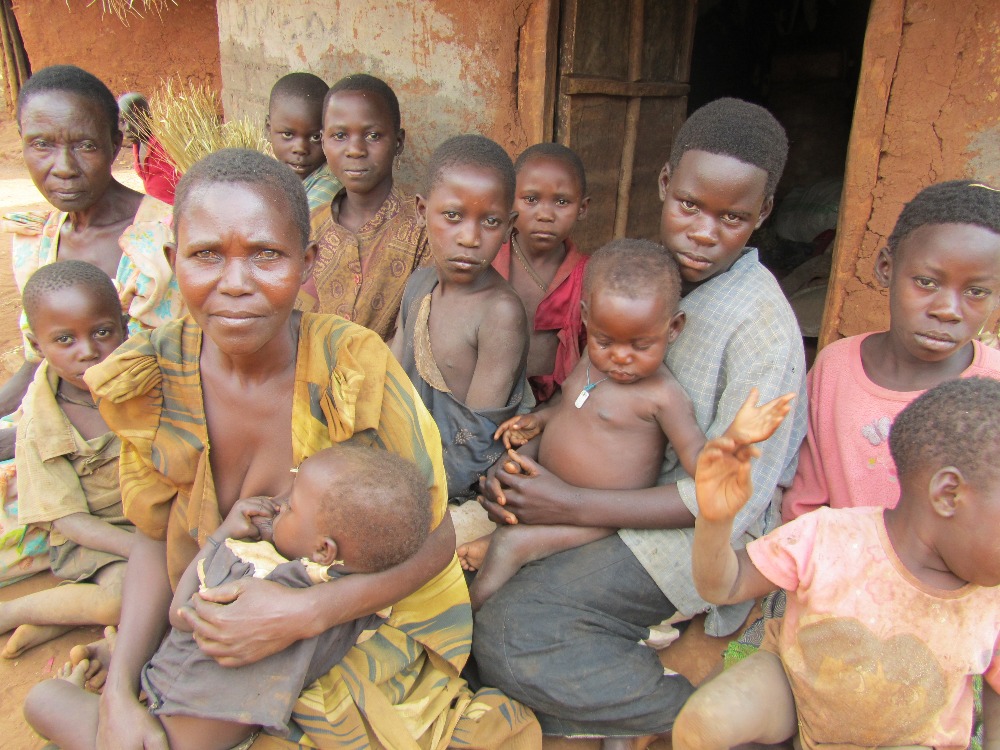 Higher declines
The statistics of admission, attendance and completion declines  with each higher secondary and University level attained.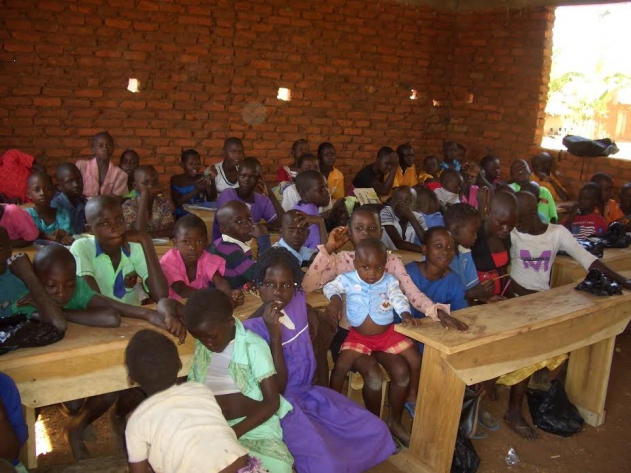 Victims
Gray-haired men and women  are living society's library.  They  are a rarity  in our present community because of the past LRA/UPDF wars.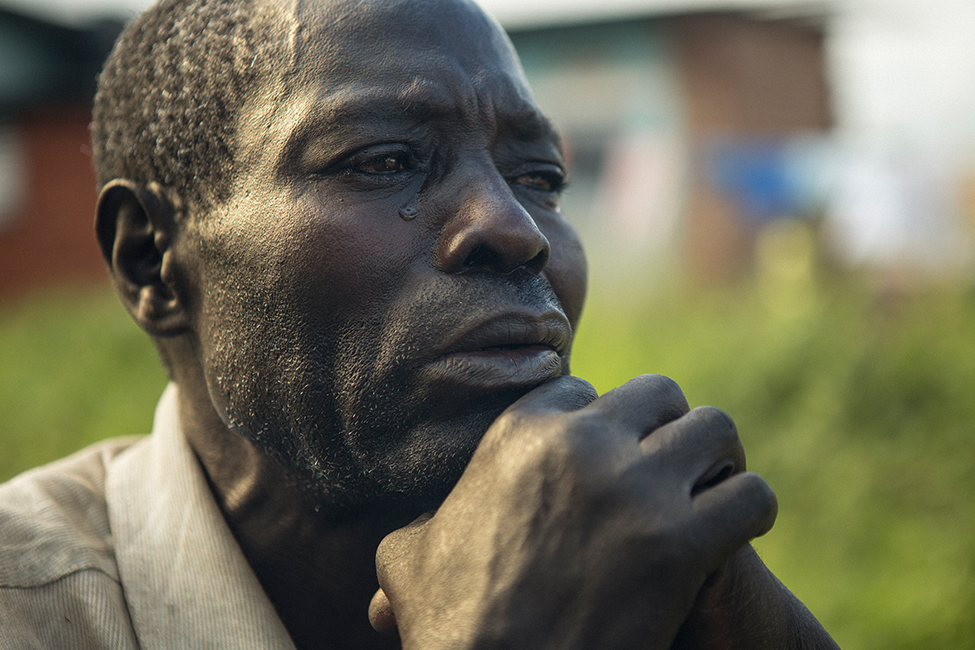 Parents
who've lost their children forever.
Leadership, culture, and education are victims of this war.
The children's mindset and exposure is not equal to their age mates elsewhere in the country.  Yet, they must prepare for the same national educational examinations
and face the same panelist for the same Job interviews,  face the same market for the same products and services in life,  irrespective of their past disadvantaged backgrounds,  which has adversely affected their purchasing power,  mercilessly.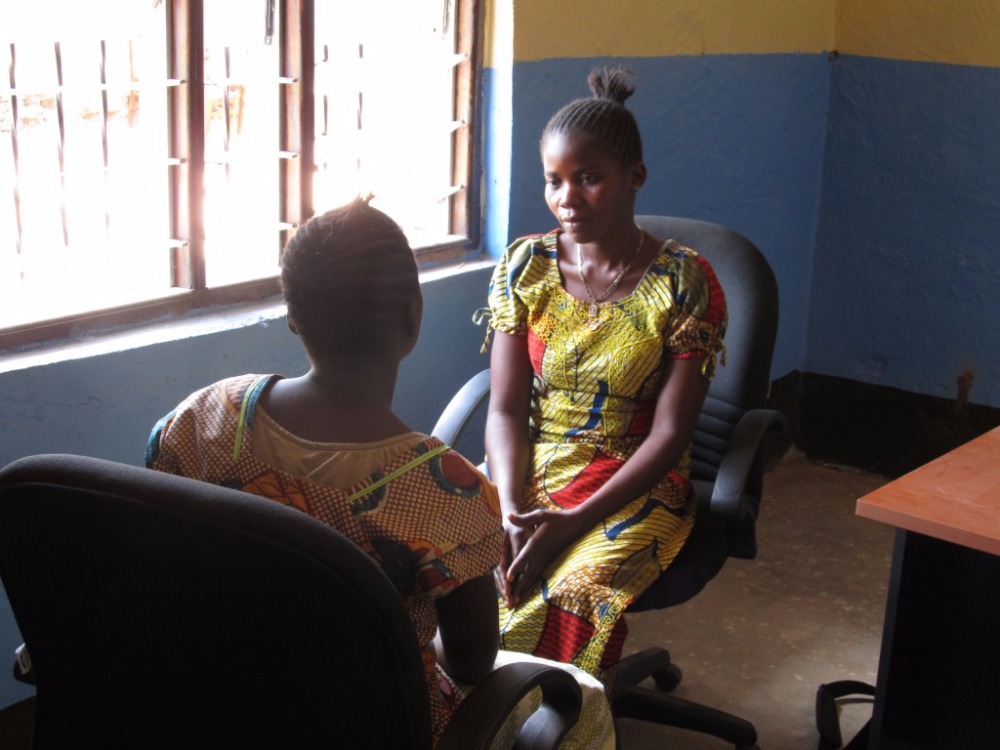 Rehabilitating an escapee.Investing in youth must be a priority
The importance of investing in Uganda's greatest asset, the energy and creativity of its children and youth,  is a natural resource that must be optimally harnessed.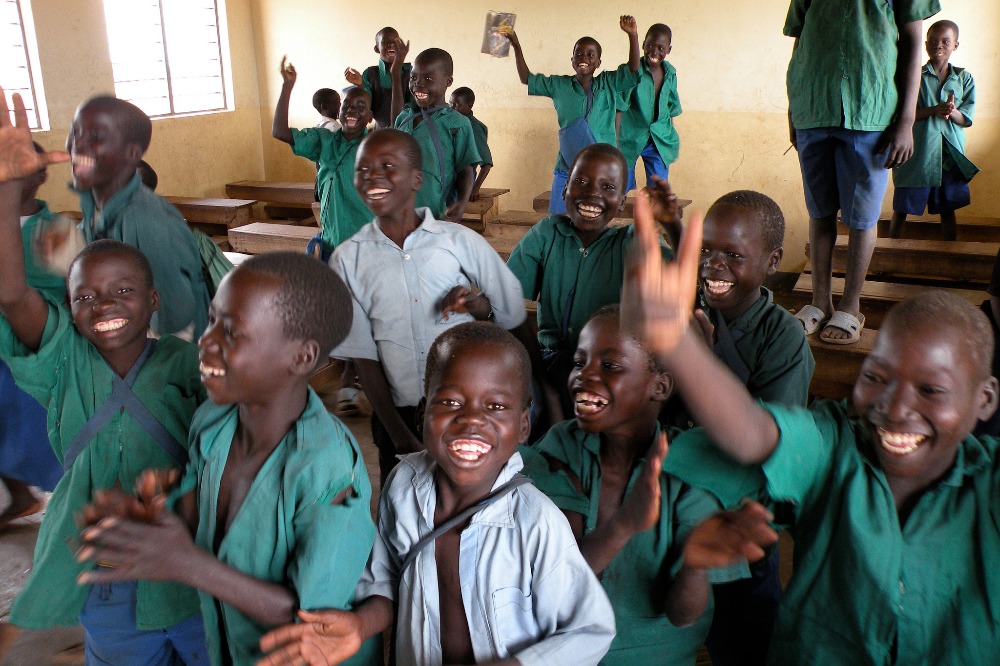 Children are the future
Investing in all children's education, health and well-being and protecting them from harm and exploitation, contribute to sustainable regional and national development.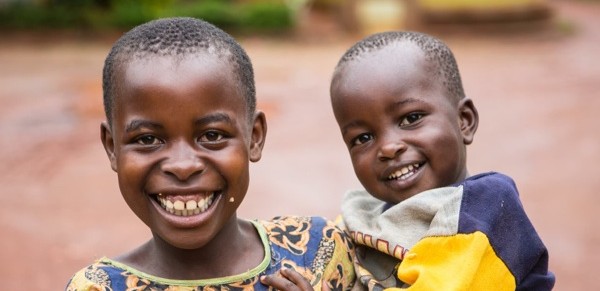 Under-served youth
One of the most crucial but under-served sectors of the population in Northern Uganda is its' youth.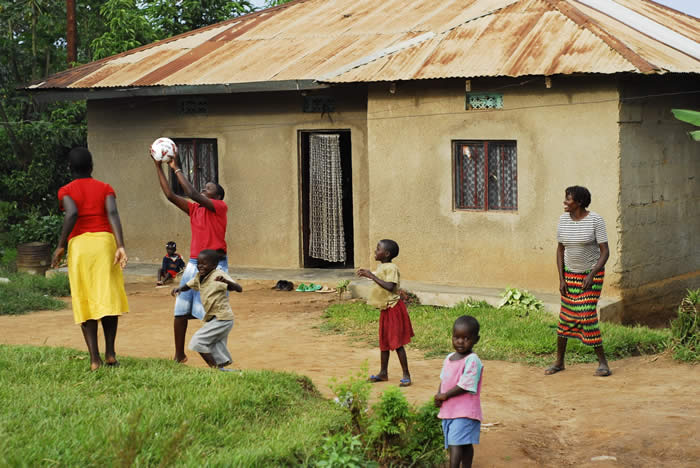 Economic disparity (and/or marginalization), underdevelopment and povertyEntire generations of young people in the Northern Provinces have known nothing but war.  They have, by default,  lost out on education,  employment,  the enjoyment of political freedoms and social and cultural rights
, and, by implication, the ability to become the policy leaders and sharpeners  of the future,  securing a hitherto hardworking and productive  people  to a plight of underdevelopment and abject poverty.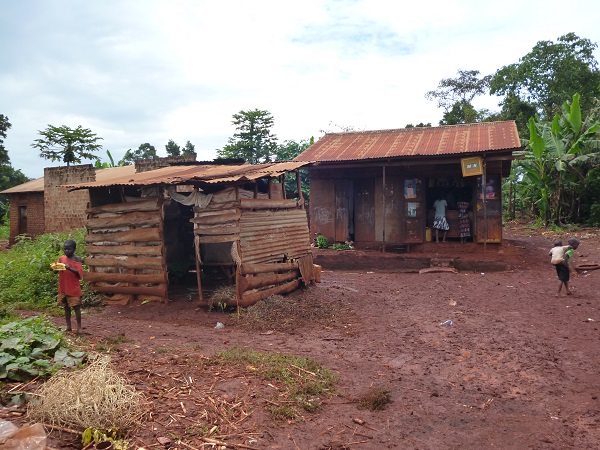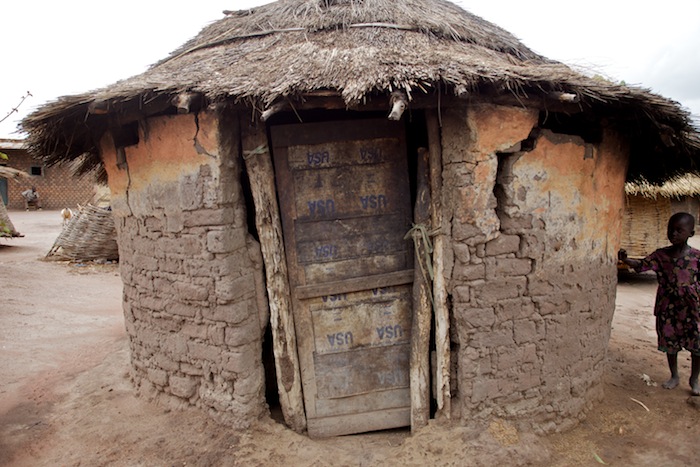 Destructive behaviors
Young people returning from the camps and in the villages are restless and idle and thus susceptible to violence and other destructive behaviors.
Role models
In response, youth organizations and networks,  as well as the newly established Gulu University, are playing,  or could potentially play,  an increasingly important leadership role.   Although their institutional capacity is generally weak, they provide a critical role in the development of young leaders, alternative learning,  and participation in public and social life.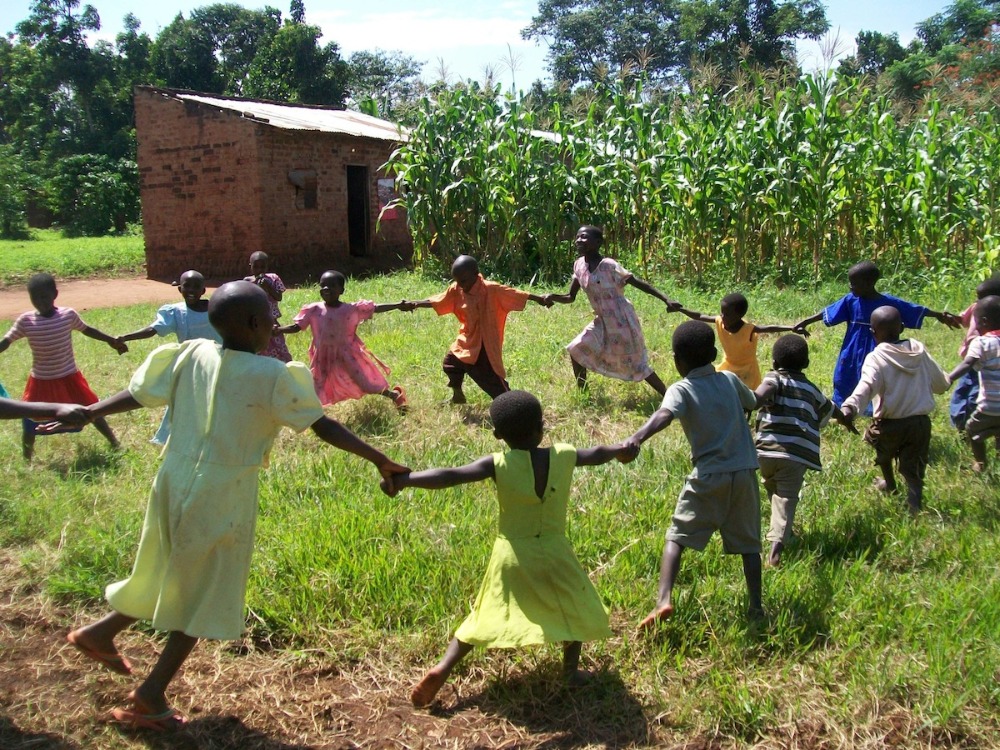 What we have planned to do
We will identify 2000 of the poorest and most marginalized children (orphans, those living with HIV, child-headed households, returnees, etc)  from households for appropriate educational scholarships, information technologies and entrepreneurial training for a five-year outreach.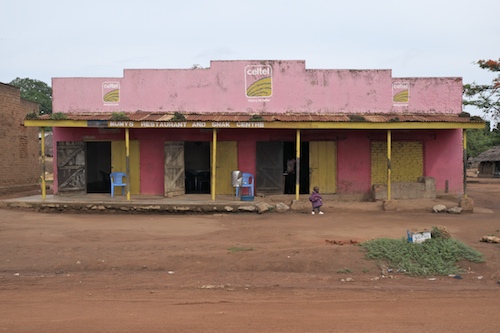 School in Northern Uganda

New modern secondary school ready for students!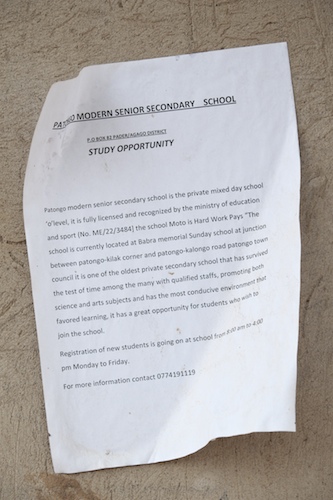 Sponsorship
The educational sponsorship will cover primary, secondary, higher secondary and university or colleges.
We'll secure both local and international support/partners to support people in those families to earn a decent income so that they can,  in the future,  be able to send their children to school.  This involves giving training and grants to the parents, siblings (and in some cases the children themselves) to set up their own income generating enterprises.   Examples include market stalls, bee-keeping,  tailoring,  wielding and fabrication,  building and construction skills,  livestock and agriculture production etc.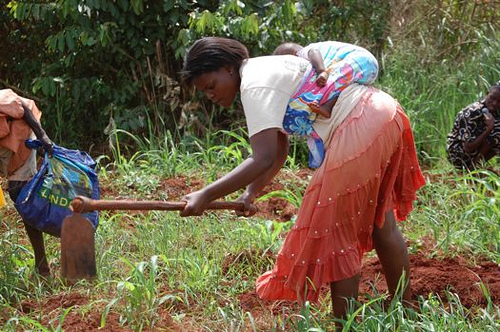 We shall encourage
and
empower
the youth to appreciate their culture and make a  positive translation of their history through education, music, dance and drama as a healing and restorative medium.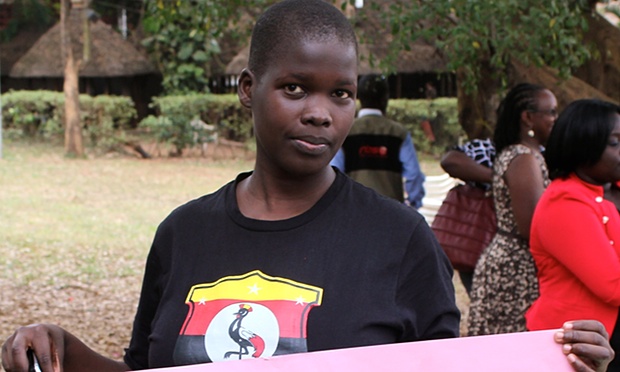 "It takes time to encounter and listen to the narratives and perspectives of the war victims of Acholi region"The story of a victim of sexual violence:
'In February 1997, Larem, then 22-years old, was abducted along with three other women.   As is the fate of most abducted women, they were bound to be forcefully given to rebel soldiers as their wives.
"If a rebel chooses you, however old he is, you could not say no or show any sign of resistance whenever he wanted to have sex with you or else you would be tortured seriously or even killed,"
Larem says.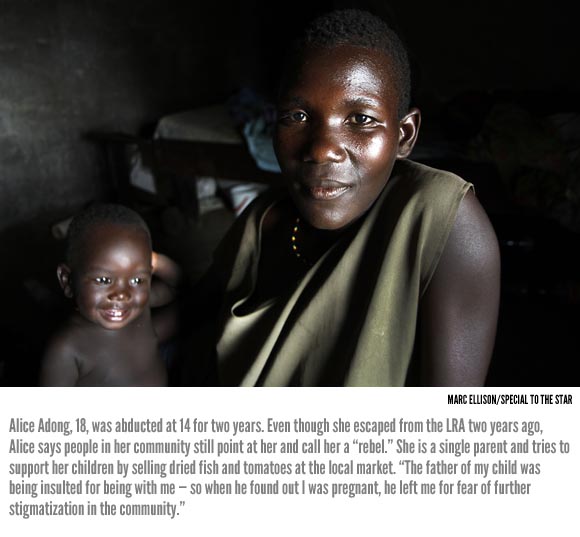 On their journey, more women were abducted. At one point a pregnant woman that was in the group attempted to escape but she was captured by the rebels afterward. Then the rebels asked:  "Do you know where this girl is coming from?"   The women answered that she was from Odek.   Then the rebels replied:
"She tried to escape and now we have brought her to you so that you can kill her."
As much as the women did not want to kill the woman, the fear that they were feeling, and the certainty of what would happen to them if they did not follow the rebels'  orders, forced them to do something they would never have imagined they would do.
"We were very scared to kill our friend but we had to obey or else we would die.   So one girl got up and hit this pregnant girl with a stick slowly and immediately a rebel cut her with a panga to death.   On seeing this, we got our pangas and hoes and cut her to death because the rebels were already annoyed with us."


After this horrible event, they continued walking when the NRA bombed the rebels.   After being injured on her leg, Larem found an opportunity to escape.   After traveling a short distance,  she surrendered to government soldiers.   And after four days of searching for her parents, she got back home.
After these events in 1999, Larem was abducted again.   She and her three sisters were hiding in the bush when the rebels found them.   Her two younger sisters were left behind and her older sister managed to escape.  She was abducted that night along with other people from Odek and Awere.   According to Larem.
"All the women were given as wives to the rebels who kept having sex with us whenever they liked."
After some time, she fell pregnant with the child of the man to whom she was given as a wife.
One day, when walking with the rebels towards Ongany in Pader district, they passed through a home where two men and two pregnant women were seated outside.  When the men saw the rebels they ran and left the women there.  The rebels asked the women why the men ran then immediately shot them.  During those days, government soldiers were following the rebels very closely.  One evening, Larem hid in the bush and  the next morning she went to a house of an old
man,  The old man helped look  for her parents and took her to them,  after convincing them that she was not a rebel.
Years later, Larem is still struggling to survive.  Her education was interrupted by these abductions and her father was not able to take her to school after she gave birth.  She gave birth to a child during captivity.  She is now married and has three more children but her husband only supports and cares for his own children.  Paying school fees and providing all the needs of her child is very difficult.   She requests the government and NGOs to help her in order to secure the future of her child born in captivity.(Interview with a 39-year-old woman, 20 January 2014.)
Ronnie Obwoya, 23, Gulu, Uganda"I cry not because I am defeated in life, no no!  I cry with joy because I am alive.   I have hope of a better life if I complete my University then my dream will come true.  I want to become a 3D/ Animator specialist and entrepreneur, and use my knowledge and skills to benefit my affected society."


The reality set forth in this posting /appeal provides concrete opportunities for donors and well-wishers to offer support to thousands of children and youths in Northern Uganda and to set them on the road to a productive life.
The minimum reality shared here and much on the ground overwhelms the heart and supports documented evidence that government, donors, and well-wishers will be able to use to respond positively  towards the cause that the Carol Jamieson Scholarship Fund and associates have embarked to address.
Even modest funding now will help provide critical services to those most in need and give young people access to educational scholarships, information technologies, and entrepreneurial programs.
THESE CHILDREN, THEIR FUTURE IS WHAT  WE  GIVE THEM TODAY
Lakidi Alvin Akena, is an above average intelligent crèche class pupil at SOS Kindergarten School, Entebbe.  At three years next January 2016, he is now promoted to middle class.  Friendly, inquisitive and ever with leading questions, which attract relevant answers upon request. He  also enjoys music, rebuilding models and playing the piano.   Lakidi's environment is "A loving home for every child",  extremely empowering and stimulating to the infant children.  The classrooms and playing areas are spacious and tidy with appropriate learning and playing aids. The teachers and caregivers are all a part of the healthy Kindergarten.  Yesterday, Nov. 26, 2015, the top class graduated. What a colorful presentation it was!  All the classes had a piece or two to present individually or collectively!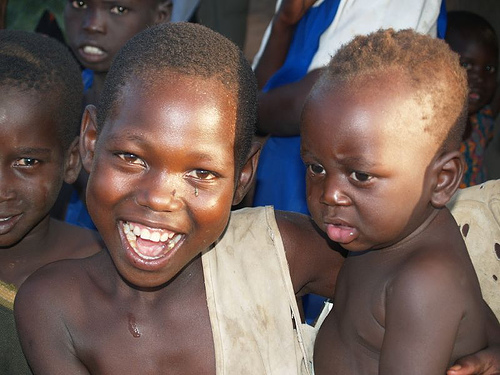 To prove that the children and staff of SOS is a family and well groomed to effectively interface with the world, they all got involved in a cross-generational story, "The Sound of Music" presentation.   The presentation was  based on "The Sound Of Music" by Howard Lindsay and Russell Crouse,  released in April of 1965 (USA).  They did it justice,sang the "The Sound Of Music" and delivered it to the well attended, excited and satisfied audience!
 "These Children, Their Future Is What We Give Them Today"
.  This presentation experience endeared the parents and visitors to the school,  justifying why every child should  graduate at SOS Kindergarten or schools of similar empowerment, exposures,  and commitments.   The top class graduates did finish their three preparatory years. They are now ready for a seven-year primary education that precedes four years of ordinary secondary then two years of advanced level secondary schooling that when passed, ushers one to between four to seven years of University studies.  At the climax, they were presented with their completion certificates as they finally bid the school and audience "So Long, Farewell" and "Merry Christmas and a Happy New Year" sweet and memorable songs!
This Early Child Development Centre (ECD) 
equips the children of this world and the future  with appropriate foundational knowledge and skills to help self and humanity advance.  This foundational welfare determines every child's future.  However, thousands of their age-mates in the countryside,  even next door,  do not have the privilege of starting, sustaining and completing nursery education, nevermind joining and completing higher stages.   Others skip it to start primary  school because of "dodging" expenses, age or parental fatigue,  burdens, poverty or ignorance resulting from illiteracy.
The
'invisible children' of the post-LRA/NRA/UPDF war,
 though vulnerable victims and survivors,  
deserve
basic rights
 to access and complete  their education at all levels
like any other children across Uganda and the world.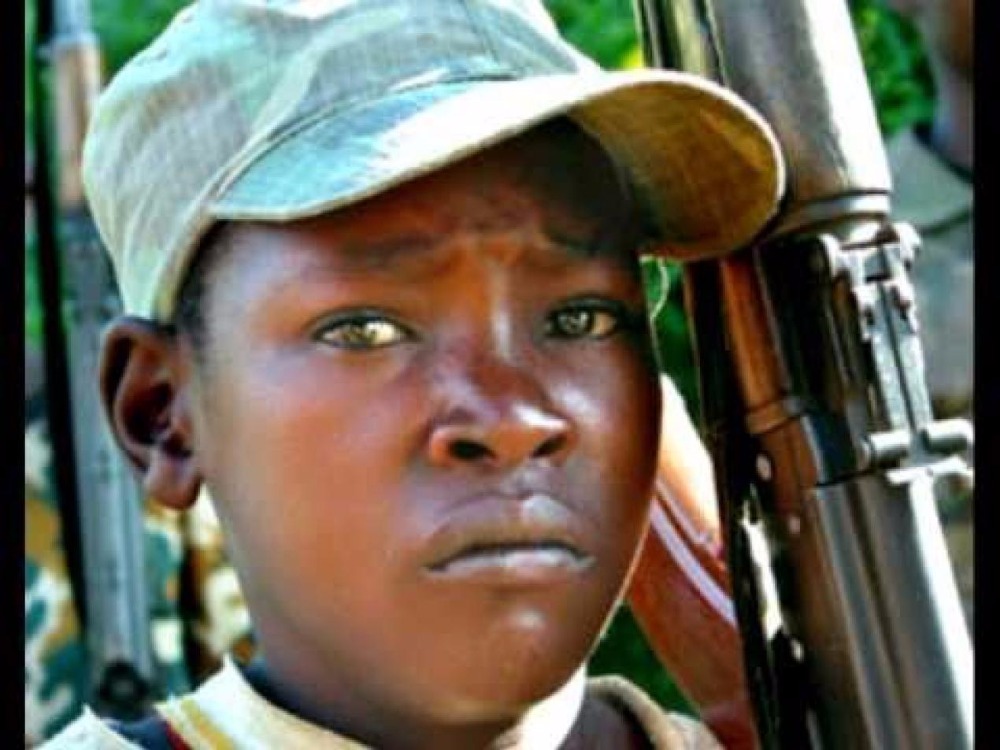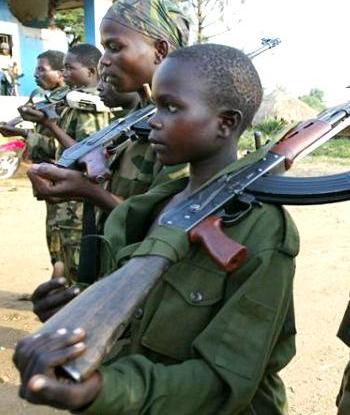 If these unfortunate and psychologically damaged children are not given hope,  or the opportunity to discover their talents and what they are capable of, their past will pummel them into a future of chaos and destruction.  Uganda's society is the loser in such a situation.   Most of them exhibit an eager desire to rejoin society.  They have the daunting task of learning again how to trust others and love themselves.  It can be done.  It MUST be done!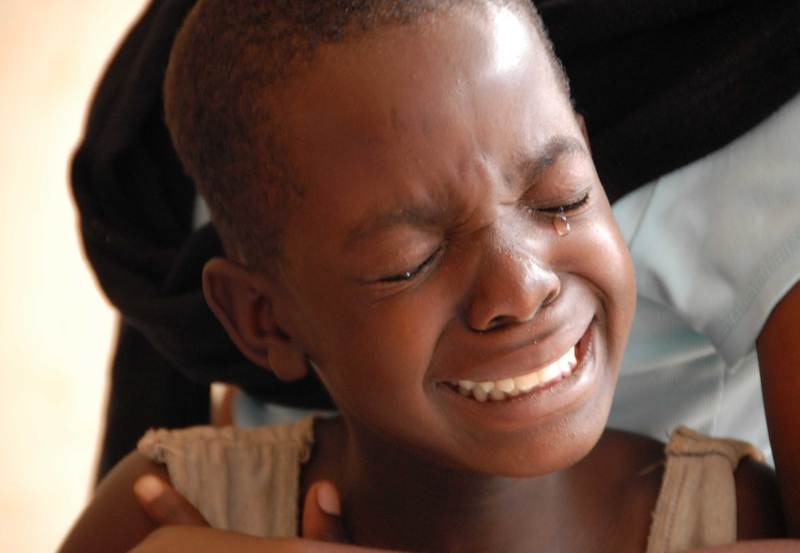 With the New school calendar starting on February 23, 2016
Carol Jamieson and other passionate well-wishers  for these children of Uganda have resolved by faith and action, to talk to every heart near and far, using all communication mediums accessible,  to 
'children who are  now without hope'.  
This opportunity will kick-start a kid's chance for  a  complete education.  
Education is their hope and the only hope to rebuild a strong and productive society in our war-stricken land in Northern Uganda.
"A peaceful and quality world comes from peaceful,   well nurtured and quality educated children."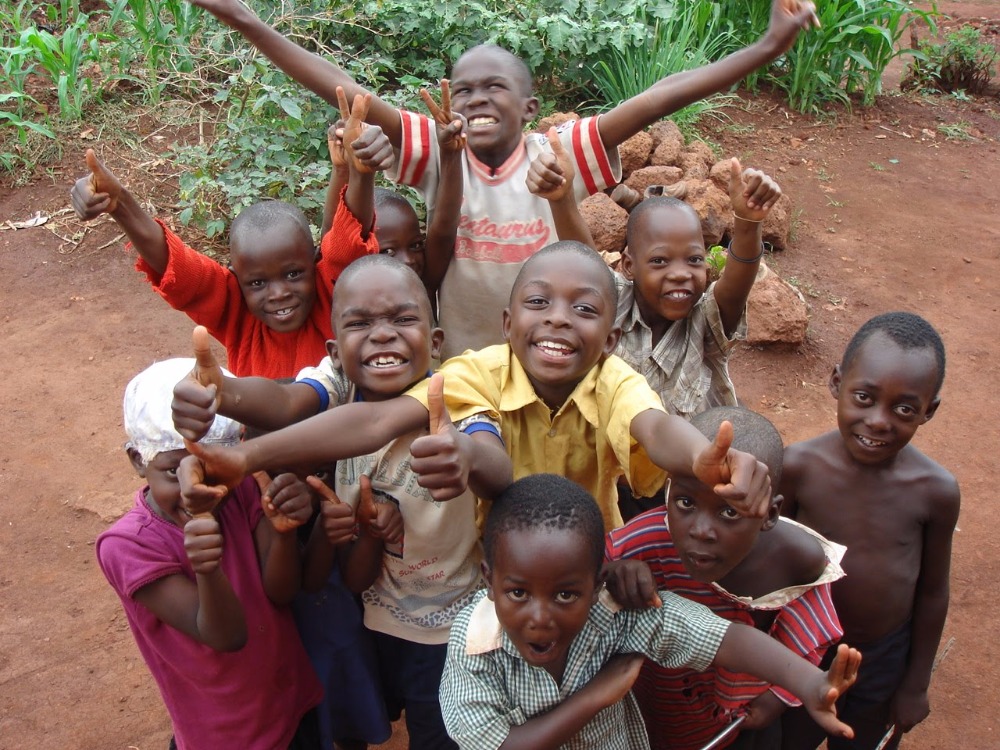 Witness
Adong Nighty, 30 yrs old, an LRA War victim from the Acholi region
Nighty Adong, 30, is a mother of seven from Pamuja Parish in Amuru District (Uganda) and was in (LRA) captivity for over 3 years.   Adong said that the majority of ex-combatants and victims suffer from mental illness with physical and physiological trauma and war memories of atrocities committed,  which has remained untreated.   Relationships break down because they are blamed for acting within the ranks of the LRA".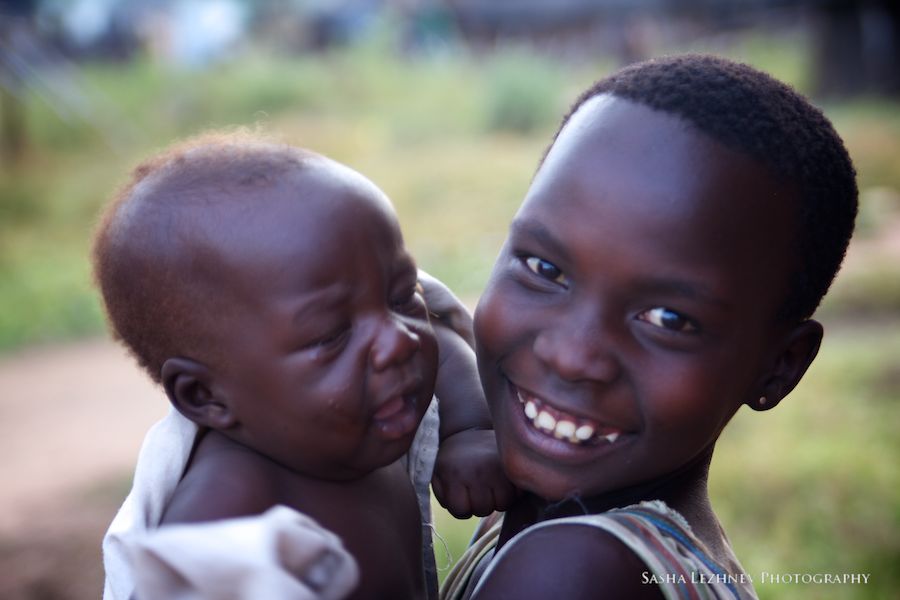 Why do they lack?
The majority lack  because those who have did not plan, they did not share, and they did not give.   This problem becomes endemic.
The realities set forth in this  posting and appeal stirs
urgency to action and opportunity
for donors and well-wishers to offer support to thousands of children and youths in Northern Uganda and to set them on the road to a  productive life.
BUDGET
Dear friends, parents,  and well-wishers, you can help change a child's life by contributing US $ 20 or more, per month.  We envisage 100 pupils/students confirmed sponsorships by the start of the new academic calendar year Feb, 15, 2016.
US $ 260 per pupil/student will provide school fees, uniforms, exercise books, pencils/pens, bag, swimming, shuttle and porridge/meals across all class levels per term, with three terms per one school year.
The School Year

While Universities have two semesters on average of five months each per year, most Universities have admissions/commencement of their programs in July/August.  Others have two separate admissions per year.   Government and private Universities operate independently and have separate admissions time frames.  The specifics would be different.
In our case, we would look at an average budgetary provision of US $ 260 per child/student times three terms per year, TOTALING  US $ 780 per student year.  This averages out to $65.00 a month to sponsor a child for  the full school year.

Total 

US $ 26,000 before February 15, 2016 , for 100 pupils, for the first term (semester).  The second and third terms, projected to consider an increment of twenty-five students respectively.  This will enable the program to sponsor  two hundred students plus at the beginning of the second year,  2017.
Together, if we care, we can create hope.....
The world, together, can create a new generation of hope, faith and grace to live, overcome and resolve peacefully all emerging contradictions in their lifetime, without fear or favor.  These children and youths, when grown up, will provide their world with purpose and peace for the next inheritors of this world.
Why?
It is because;
together we cared,
planned and gave at the time needed.
Poem by Charles Oscar Akena, an Acholi in Uganda and co-founder of this fundraiser:
www.blackstarnews.com/education/education/poetry-if-we-all-cared.html
Every child needs friends and an empowered environment to learn from.
 Will you sponsor one child and help us water this seed with hope?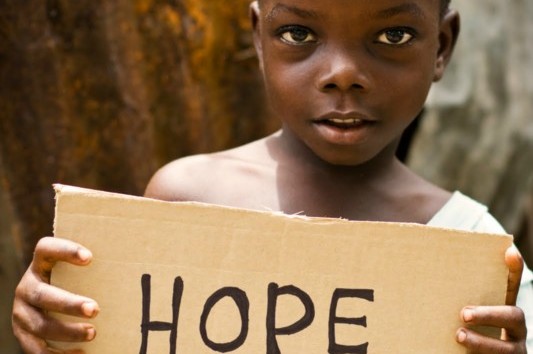 These "Toto's" today are youths and adults and national and world leaders of tomorrow.
Ambassador Olara Otunnu concerns on Acholiland, schools and education
in the post - LRA/UPDF war challenges:
'Besides land, I spoke about the collapse of public schools and education in Acoliland. Some of Uganda's best gifts to the world in all fields have come from "this land, this culture, and this civilization". I recalled Janani Luwum, Okot p'Bitek, David Otii, Semei  Nyanzi, Alexander Latim, A. M. Odonga, Fr Anthony Okello,
Tiberio Okeny and others. These were the product of a tradition of quality and affordable education. Where are the schools and institutions that should nurture the successors to these luminaries?'
Renewed Hope for post Child-Soldiers in Uganda
In them and in CAROL JAMIESON EDUCATIONAL SPONSORSHIP FUND, let us consciously and collectively nurture them to becoming competent world managers and peaceful inhabitants for another generation to emulate and advance.
CONCLUSION
Today, Northern Uganda enjoys relative peace, the return of peace in the region is not a construct; there are no more rebel activities, that is, if we take peace to mean absence of armed  violence however,  the presence of structural violence in terms of poverty, poor infrastructure, and worsened by post-traumatic stress disorder, depression and physical disabilities still remain a problem.   This violates the definition of peace, as many young people (directly affected by war) are not at peace with themselves or their communities, stemming from the fact that children in the region have grown up in a gloom of war, lived in extreme fear and with disfigurement left on people by armed conflict.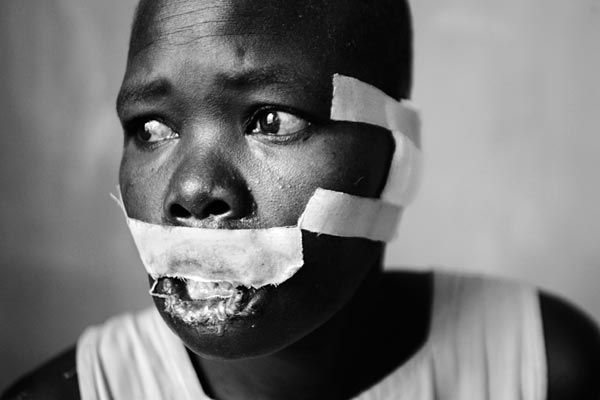 The armed conflict in Northern Uganda devastated all spheres of human life.
The effects are heavily felt by children as they were the primary target for recruit into rebel activities,
as child soldiers
. The experience of warfare subjected a big number of children to witnessing and facing  unimaginable acts of human rights violation,  both directly and indirectly. Though efforts of rehabilitation were tailored towards comprehensive reintegration meant to normalize the life of these children, the physical and mental effects still prevail  long after the armed war.
It,  therefore,  calls for continuous effort from various communities and stakeholders to continue supporting the survivors of LRA war, in various aspects.
Looking to the future
, the proposed Carol Jamieson Scholarship Fund will create a venue for donors to continue their support over the long term to reverse the spoils of the two decades of armed war (1986 – 2006) and consequential inequalities.
By helping vulnerable victims and survivor youths, children born in captivity and child-headed families etc.,  we resolve the lack of education and skills acquisition and allow them to learn  to help themselves and to take pride in themselves by giving back to their society. 
The investment will serve current and future generations of Northern Ugandans as they rebuild their war-ravaged communities and seek to provide a better life for their own and hopeful generations to come.
We invite you to join us and contribute toward the realization of this educational scholarship fund, for the HOPE of the post - LRA / UPDF war vulnerable children, the  victims and survivors of Northern Uganda.
Charles Oscar Akena
Founder/ Volunteer
CAROL JAMIESON SCHOLARSHIP FUND.
P. O Box 241
Gulu, Uganda
Please see the  videos posted below for a  detailed and personable education on the devastating 20 year war that has taken an unimaginable toll  on the present generation and  on a generation of  unplanned for and uncared for children.  Many of these children were born in captivity.   There are so many children who are orphans. They deserve to live in an environment that can offer them dignity and pride in who they are and who they represent.   They  the Acholi people.   They are a courageous  and strong people.   Even though they live in a post - war era and bear the scars of war,  they  can  overcome and do great things.  
They need people who care.   If everybody cares,  even if just someone cares,  we can heal these people and give them an opportunity to be prosperous and to give of  their unique talents to a world that needs them. 
A POEM DEDICATED TO THE POST-WAR CHILDREN
Please watch the documentary posted below.   It is called WAR DANCE.   It  will surely touch your heart.
The following video is  a first-hand account of the direct effects on society and the damage that living in a civil war environment imposes on the people & the children.   It is the account of a young man, Ishmael Beah, who spent two years in the Bush of Sierra Leone as a child soldier and what it took for him to recover.  It is very informative and entertaining. 
More educational articles from Uganda Headlines:
Female child soldiers in Uganda struggle to return to normal..
Patongo, Agago District, Acholi Sub-region, Northern Uganda
Female children abducted to become bush-wives

The Acholi Tradition is rich with music and dance.
 Learning their traditions through education will be an important healing tool for these post-war  children.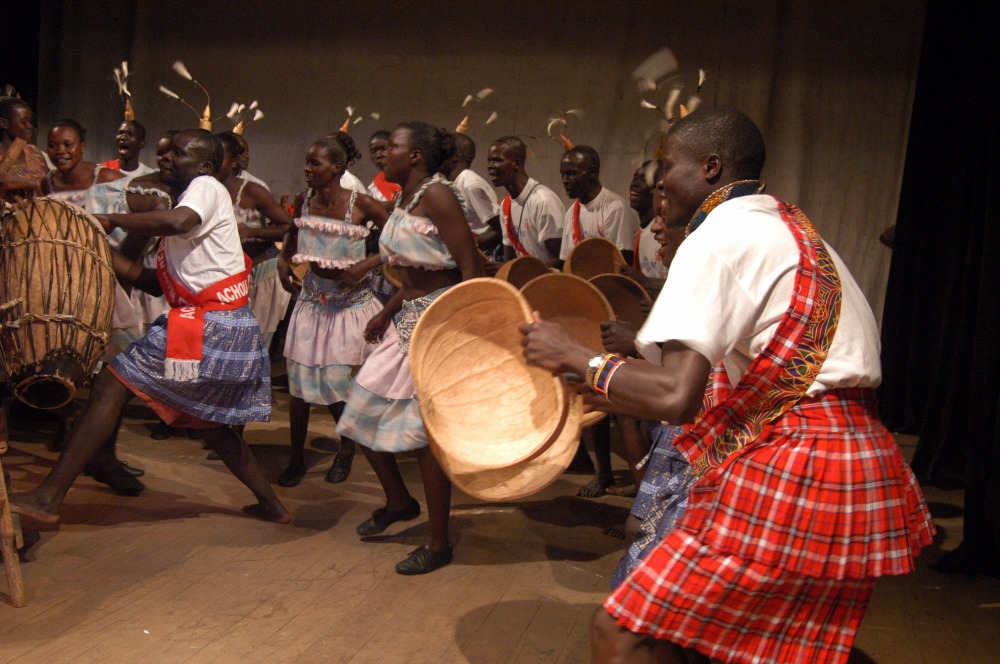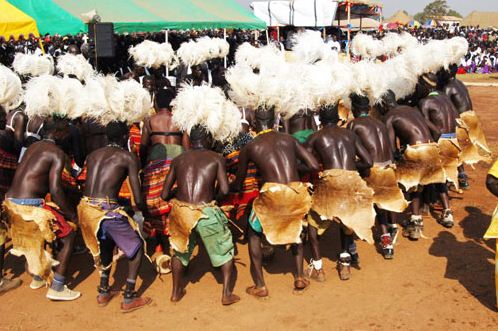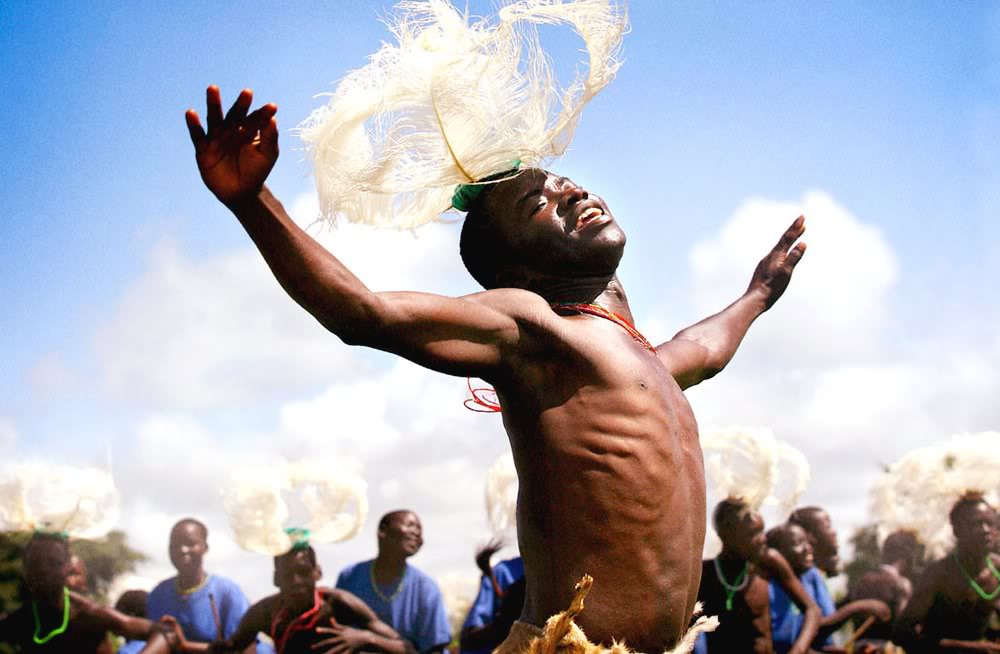 THANK YOU FOR CARING!

REMEMBER!
WE ARE EACH OTHERS KEEPER
AREN'T WE?

Yes!
Together We Can
Transform these lives

And
Restore Hope
And
Human beauty

When you withhold that dollar
You kill Hope

When you donate that dollar
You save life

You transform life
Life is empowered
Once more

We are each other's keeper


+ Read More
Be the first to leave a comment on this campaign.