Liberian team to VEX Worlds 2017!
$160
of $21k goal
Raised by
1
person in 3 months
Brief Summary:
My name is Giewee Giah, first generation Liberian-American and a practicing Data Scientist for an oil and gas company in Houston, TX. I started Wahjay-STEM as a not-for-profit in the USA to raise funds for STEM activities at the World Wide Mission Standard Academy in Buchanan City, Liberia. The students have increased their knowledge in the world of robotics and their robotics class has helped them with their existing math and science courses. Now it is time for our top students in the program to represent Liberia a the World VEX International Competition to show that the lessons taught in the classroom are comparable to the STEM lessons taught in the modern world. You can find details of our costs below. I hope we can win your support!
We are utilizing this GoFundMe to cover Wahjay-STEM students' travel, lodging, meals and materials costs to participate in their first VEX IQ Worlds competition this year, April 19-21.  The VEX IQ Worlds competition brings international teams of students together to build and program robots that compete against each other in a collection of fun and engaging engineering challenges.
Wahjay-STEM implemented a proof of concept at the World Wide Mission Academy in Liberia for the 2016-2017 school year. The
VEX IQ Worlds competition
will be an exciting opportunity for both students and teachers to gain international exposure and experience.Wahjay-STEM's goal is to develop local Liberian knowledge and to provide a place for Liberian children to experience opportunities that young people have around the world. Your support will assist us as we work within the Liberian education system to encourage participation in STEM programming. This competition will expand the opportunities available to Liberian students and also showcase what young, Liberian minds have to offer in STEM.
History:
Liberia's 20+ year civil war has had a detrimental effect on the country's education system.Many schools were shut down during the conflict and the lasting legacy of this is the lack of quality schools available to the public. As the country continues to develop, there are a growing number of students eager to learn, as well as teachers ready to teach. The main issue the education system faces is a lack of access to quality educational material, proper training, and technology. Wahjay-STEM is a not-for-profit 501c3 organization seeking to address this need by helping to expand science, technology, engineering, and math (STEM) curriculum in all primary schools in Liberia at no cost to Liberian families. We established a proof of concept for the 2016-2017 school year by using the VEX IQ robotics platform for 4th-7th graders at the World Wide Mission Academy in Buchanan, Grand Bassa County.  The international robotics competition will be the basis of evaluation as to whether our students have developed knowledge competitive with the rest of the globe. World Wide Mission School teachers have received the training needed to facilitate the success of the students. Students have gained practical experiences and critical problem-solving skills during their first semester of the 2016-2017 school year.
+ Read More
Update 1
Posted by Wahjay STEM
1 month ago
Share
We are building and programming.. can't wait for your support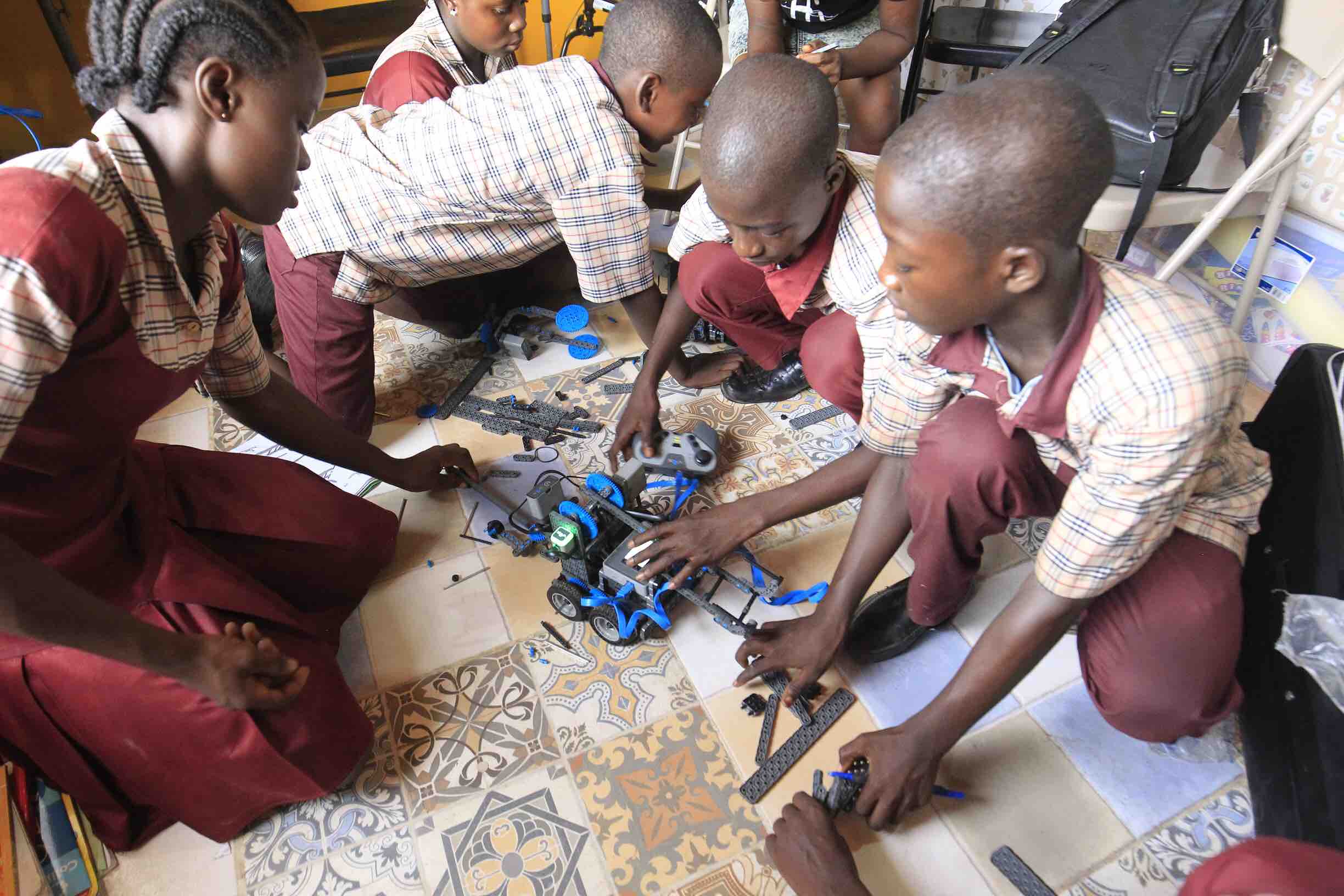 + Read More
Be the first to leave a comment on this campaign.