14
10
VTS Military Transitioning Program
$500
of $5,000 goal
Raised by
14
people in 15 months
          On My First Day I Received a List of 160
           Homeless Veterans Who Needed A Job


                I took a deep breathe and started....
                          One Veteran at a Time....                             
I asked how long have you been on the streets?
I sat down with each homeless veteran on my list and learned about them as an individual. If I was going to find them a job, I needed to know what skills they had, and what they wanted to do for a job. I asked what branch did you serve in and for how long? Tell me stories about your service to our country. I could see in their eyes a return to those glory filled days, where they have been and the door opened.....


Tell Me About Your Service To Our Country....


We spoke about family, education, military benefits, everything, issues they had, dreams they lost, there where no limits on the conversation, I was here to learn about them and how I can help them find employment and remove any barriers preventing them from keeping that employment.  Over the next 2 years first as a volunteer and then as an employment specialist it became clear to me things needed to change, and that I was going to have to create that change. 
 

You could change the outcome and life of a Transitioning Veteran with just $1 Today!



My name is Russell Levy, I am the Founder and President of
Veterans Transition Support
an all volunteer Non-Profit 501(c)3 created from my experience at a homeless shelter for Veterans as an employment specialist and the lessons I learned to bring dignity back to
160 homeless Veterans
and to prevent other transitioning Veterans from ending up in a homeless shelter or worse 1 of the 22 who committ suicide a day.  3900 Veterans later and I am still in love with my work! 
We Have To Go Upstream to Help A Veteran 

The first lesson I learned-
 I needed to get ahead of barriers that effect Veterans that can lead to  homelessness by reaching out to a veteran before they transition from service .  Because  if some of these Veterans had been in the seat in front of me 6 -12 months earlier they would never be in the position they are today. Many of the issues and road blocks could be prevented with a plan. 
The Second lesson I learned
-  Some Veterans don't understand the benefits they have from serving and how to use them effectively.  Some of these homeless Veterans had full benefits still but where not using them. We must teach them about their benefits before they transition out of the service and need them. 
The Third lesson I learned
- The civilian community has a misconception of the value of a Veterans job skill sets because of lack of understanding  of how military skill sets translated into civilian job skill sets. We teach them how to translate their resumes into civilian language.   
The last and most important lesson I learned-  Veterans need a strong network of resources. 
With Collaboration of Veteran resources, passion and dedication of countless volunteers, networking with companies seeking to hire Veterans and the right tools in the hands of transitioning Veterans we can make a high impact, low cost program that changes the outcome  of a Veterans Transition story and life. 
Veterans Transition Support has been proving this successful model for over 3 years.


Not only did those
160 Homeless Veterans
  get employed they changed my life, my career and today Veterans Transition Support with help from people like you has helped an additional
3900
transitioning service members and Veterans with our No Cost Transition Training Program. 

PLEASE DONATE AND SHARE -MY STORY                       TOGETHER WE CAN MAKE CHANGE



Your Donation of Any Amount is Needed 

PLEASE DONATE AND SHARE -MY STORY TOGETHER WE CAN MAKE CHANGE 


We are a
Top Rated Non Profit 501(c)3
 voted by our clients we serve!
100% of your Tax Deductible Donation goes to a Veteran in need!

Here I am speaking on TBN about VTS and what we do and how together we can make a difference.

Here I am speaking to the class so they know what to expect over the training and by being prepared for transitioning. 


Photographs of our program and the Transitioning Veterans in the seats.  We have taken our program directly to Veterans!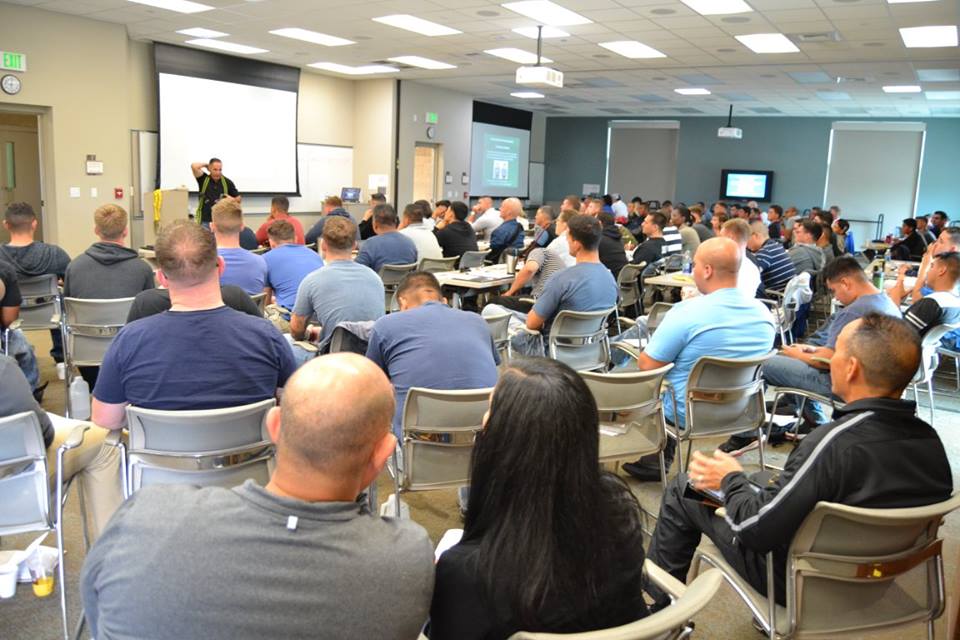 + Read More
Update 1
13 months ago
Share
Thank you for those who have donated and those who continue to share this great cause! Veterans Transition Support is here to help veterans and transitioning military upstream -Addressing common transitioning issues.
+ Read More