Cycling America for Charities
$858
of $4,000 goal
Raised by
18
people in 56 months
We are finally here! When I was a teenager, I dreamed, as all teenagers do. The idea of biking the Continental United States was profound as it was ridiculous, but when the heart catches hold, its hard to let go. So here we are, counting the days, packing and repacking. Half of the money raised here will be donated to Filipino Youth Coalition, FYC of San Jose and Rock Out to Knock Out RSD inc. Follow  our journey on vagabonditinerary.wordpress.com

<iframe src="https://www.google.com/maps/d/embed?mid=zgYzPDKb8HpQ.k7K1urpFI7DQ" width="640" height="480"></iframe>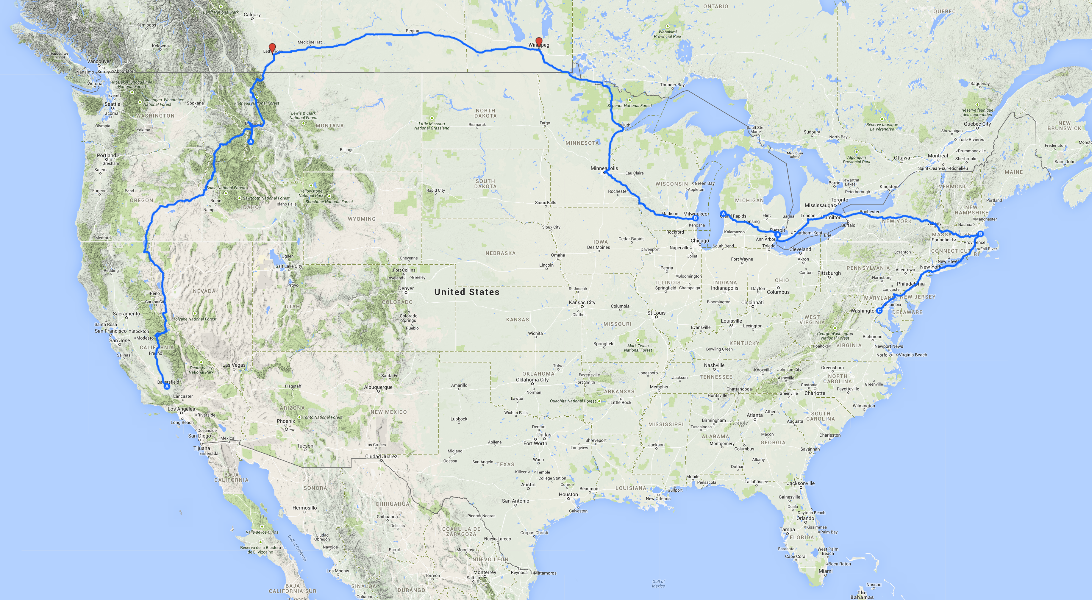 Who: 
Marcus and Christina come from completely different walks of life, but have their own stories and makings. They will set out together, finish together. 
Marcus:
A 22 year old adventurist, empath, and minimalist (though I do have a soft spot for my bike Bumblebee, a highlighter yellow Trek 1200). I have done a previous few tours including Highway 1 with my 17 year old brother and father. When asked why Im doing this, a small part of myself asks the same thing, but when it comes down to it, I need to, a sort of personal challenge and rite of passage. When a friend suggested I partner with a charity, I thought it was a fantastic idea. 
Christina:

Doing a long bike journey has always been on my radar since I rediscovered the awesomeness of cycling in early 2006 when I lived in London and loathed waiting for buses in the rain. Why wait if you can get going - you will get wet either way.

My first love was a yellow kid's bike when I was 5 with brown handlebars and a Donald Duck sticker attached, which took me through the forests of small town Bavaria. My second love was an oversized bmx, which I would tear through our yard wearing my favorite turquoise sari. And there were many more bike love affairs, some forgotten, some unforgettable.My favorite being Maria Guadalupe the SuperSharpShooter... singlespeed Specialized Langster.

In the last three years since I have been in the US, I had been toying with the thought of going on a cross country cycle trip on my own. But sometimes chance encounters lead to epic possibilities...

Fund Christinas ride here!!:
http://www.gofundme.com/vagabond-itinerary-two
What:

Starting from San Francisco California, Christina and Marcus will cycle up the California coast to Seattle before cutting East on the way to Boston. Once there, its time to turn south a bit, taking the TransAmerica trail on the way back. 

When:

Starting July 3, 2014 we will head on out on the open road. There and back again will take us about 6-8 months, averaging 80 miles a day. Some days will be more, others, when hitting strong headwinds or mountains, will crawl by. 

Where Does the Money Go?
Initially this was going to be a self-funded venture, but the idea of partnering with an organization and raising money seemed a positive way to use this trip. Half will come off the top and fund the trip with equipment repairs, food, and other necessities on the road. The other half of the proceeds will go towards Filipino Youth Coalition, and Rock Out to Knock Out RSD. FYC is a non-profit out of San Jose that provides positive outlets foor youth focusing on education, culture, leadership, and community.
https://www.facebook.com/pages/Filipino-Youth-Coalition/188330861217242

Rock Out to Knock Out RSD Inc. is an organization founded by Ashley at 16. At 11 she had found herself facing a syndrome that caused unexplainable, chronic pain, bullied by peers,  and alone in a seemingly unwinnable fight. At 16, she decided to no longer be a victim. Out of it was born this organization, designed to reach out and form a community for those affected with CRPS/RSD, as well as bring awareness to the general public. You can read an interview with Ashley at 
https://vagabonditinerary.wordpress.com/2015/01/19/introducing-rock-out-to-knock-out-rsd-inc/




+ Read More
Update 2
45 months ago
Share
Leaving Missoula today and headed into Glacier National Park! Canada in a week!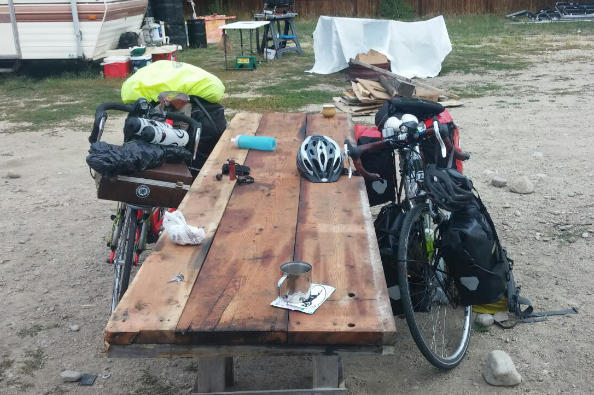 + Read More
Update 1
49 months ago
Share
Christian will be joining us for a leg of the trip up the West Coast!
+ Read More
Read a Previous Update