My small business dream
$930
of $7,000 goal
Raised by
12
people in 38 months
Joe Ernst Go Fund Me
  This Vet's dreams of college were interrupted by three tours of duty in Iraq. Now he has a new dream, and you can help make it come true.  
Joe Ernst was a bright young man with a bright future.  He dreamed of college but expenses were steep, so he enlisted in the Arkansas National Guard to help pay his way.  
Then the Iraq War happened, and following in the footsteps of his beloved Grandpa Joe, a veteran of Korea and Vietnam, Joe answered the call to duty. Through three tours he faced bullets, IEDs and fire...    
On his final tour, Joe crossed paths with a skillful young medic who made a lasting impression.  Now that medic, Kristin, is in nursing school, they are married, both working and raising two young daughters. 
  Last November, Joe was diagnosed with epilepsy, brought on by multiple Traumatic Brain Injuries suffered during combat. The war also left him with hearing loss, degenerative lower back disease and other lasting injuries that don't interfere with working 40 plus hours a week, but make straight shifts  difficult to manage.  So Joe decided to be his own boss and set his own hours.  
This is where you come in.   Joe's dream is to run his own Motorcycle Customizing business.  In short, to make others' dreams come true.  Customers bring their bikes to him, and Joe rebuilds, paints and customizes them to their specifications.   
Joe supplies the talent, skill and hard work.  All he needs are more tools and supplies to boost the business.  Please consider giving, and share this with your friends and motor cycle lovers.   Thank you.
Message from Joe.
After recently being diagnosed with some life long health problems I have decided to finally pursue my dream of owning my own business. I've always had a love for motorcycles, especially the ability to customize and make it a representation of an individual's unique personality. 
When looking through examples of other builds you truly realize how much of a piece of art they really are. I want to add my influence into the world and this is the most enjoyable way I know how. 
Any questions feel free to ask. I truly appreciate any help you may give and my family will be more than grateful. Please if you are unable to donate in the monetary form, share my goal and hope that reaches those who can. 
My family and myself thank you in advance.
Picture 1: my younger brother and I sitting on our dad's bike, where it all started.
Picture2: 80% finished 82 Suzuki
Picture 3:  82 Suzuki as received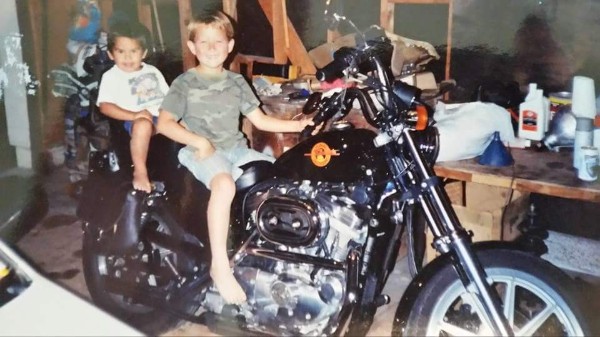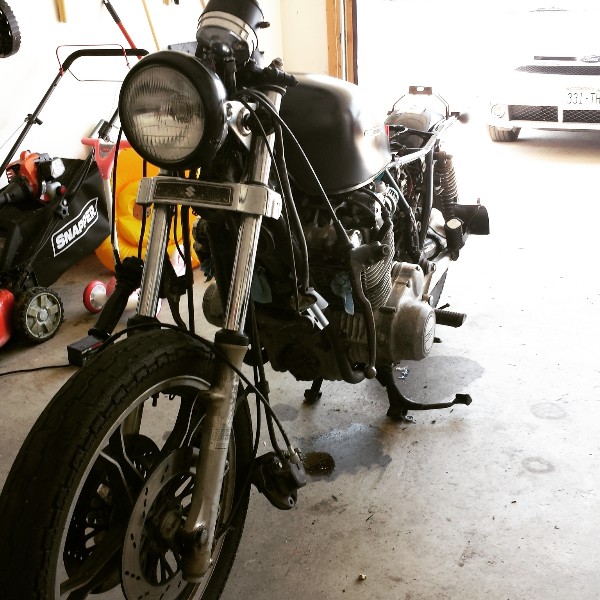 + Read More
Thank you everybody. I'm sincerely humbled by your support.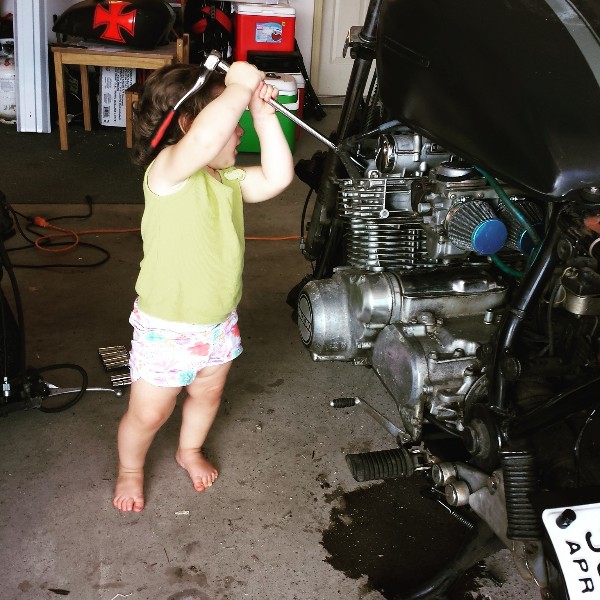 + Read More