UT Dallas Motorsports - Formula SAE
$805
of $20,000 goal
Raised by
11
people in 23 months

Welcome to UT Dallas Motorsports. We are a team of eager students from the University of Texas at Dallas with a dream of designing, building, and racing our university's first enteranceentrance vehicle in the 2017 Formula SAE collegiate design competition. The SAE International Formula program is a competition where undergraduate and graduate students are tasked with designing and manufacturing the design, manufacture, and race of an open-wheel, single seat performance vehicle prototype intended for a non-professional weekend driver . The competition provides students unique real world experience that comes with the development and pitch of such a complex system
For more info on FSAE, check out this link:
[ http://students.sae.org/cds/formulaseries/about/]


We are a diverse group of students with backgrounds in multiple fields, such as engineering, business, and arts. All of us have spent and will continue to spend countless hours to prepare ourselves for the competition . Unfortunately, because this is our first year, wedo not yet have a large foundation of partnerships and sponsors, which is why WE NEED YOUR HELP!!! We are a team of 40+ enthusiastic, dedicated, and highly capable students, who all share a common goal . While we have already spent countless hours designing our racecar and fabricating welding jigs, we lack the funding necessary to build the car and get to the competition. Seeing a project of this caliber to its completion isn't cheap, and your donation will get us the funding we need to cover the associated costs of purchasing parts and materials. Whether it is used to buy brake components, tubing for the chassis, or the costs of actually getting the car to the competition, every little bit would truly make a difference.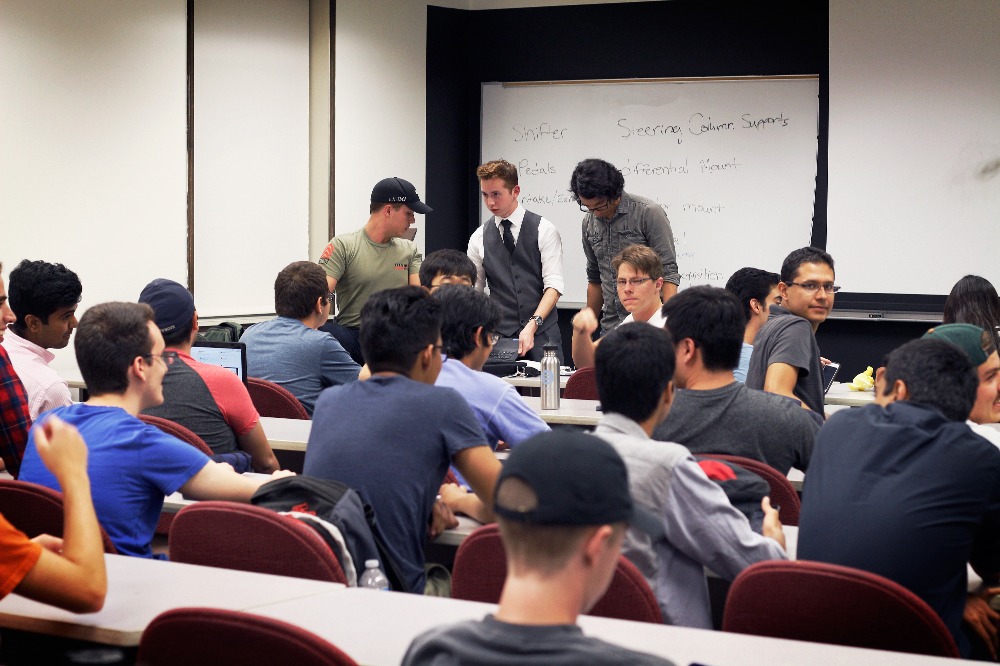 The competition is held in Lincoln, Nebraska during mid-June 2018 and we need funding to transition from the design phase into the manufacturing quarter as soon as we can to have the car on all four wheels just after New Year's! Therefore, if you could, please share this page with friends, family, and anyone you know that could possibly help us out. 2018 may seem far away, but since it is our first year, we have countless obstacles to overcome, and we need as much help as we can get.

If you can, please donate, otherwise,, please share our story. The few seconds it takes for you to share this page could allow students who have dedicated months to this project to get the chance to showcase their hard work and valuable skills.

As a token of our appreciation we have set up rewards for your generous donations, we have them named in the racing spirit of podium order!

Bronze Tier ($20-$99) THANK YOU SO MUCH! This donation will help us cover the cost of materials for our jigs as well as argon and filler rod refills for welding. In appreciation of your donation we would be happy to send you a personal thank you letter and a UTD Motorsports decal!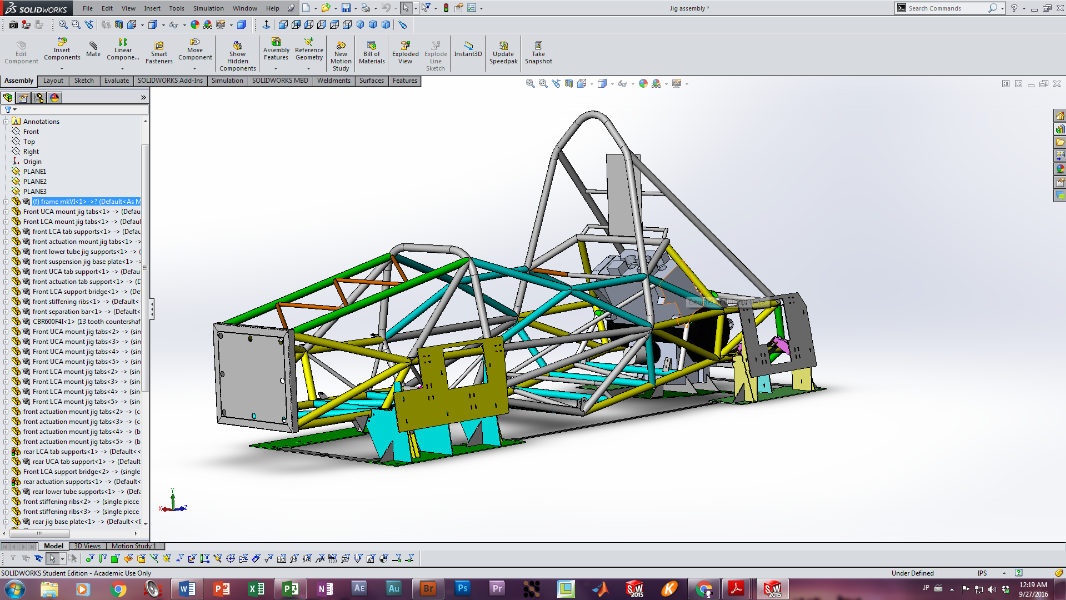 Silver Tier ($100-$999) WOW. YOU ARE AWESOME! This donation will allow us to have our chassis tubes laser cut for the best possible fit for welding, as well as purchasing a spare engine to work on while the primary engine is used as a chassis jig. We literally cannot thank you enough, but we can offer decals, the logo of your company/ program/charity that you support displayed on our car and promotional material, personal thank you letters from our team and a t-shirt! 





Gold Tier ($1000+) INCREDIBLE! This donation will allow us to make some of the bigger purchases like springs and dampers, steering rack, and driveline components. You are making dreams come true. T- shirts, Decals, personal thank- you letters from the entire team, the logo of your company/ program/ charity displayed on our car, gear, and social media. We are also willing to work with you to display our car at different events (car shows, in the lobby of your business, social events), and we as a team are willing to help promote and add value in any way we can to show our gratitude for your donation!!! 




So please, you are integral in helping this group of students accomplish the dream of representing their university in a competition against nearly 100 other schools from across the nation. A donation to our FSAE program isn't just a donation to a racecar, it is an investment in the development of the next generation of engineers, programmers, and business professionals. Thank you for your time, and please share and spread our message. If you have any questions, contact us at utdallasmotorsports@gmail.com.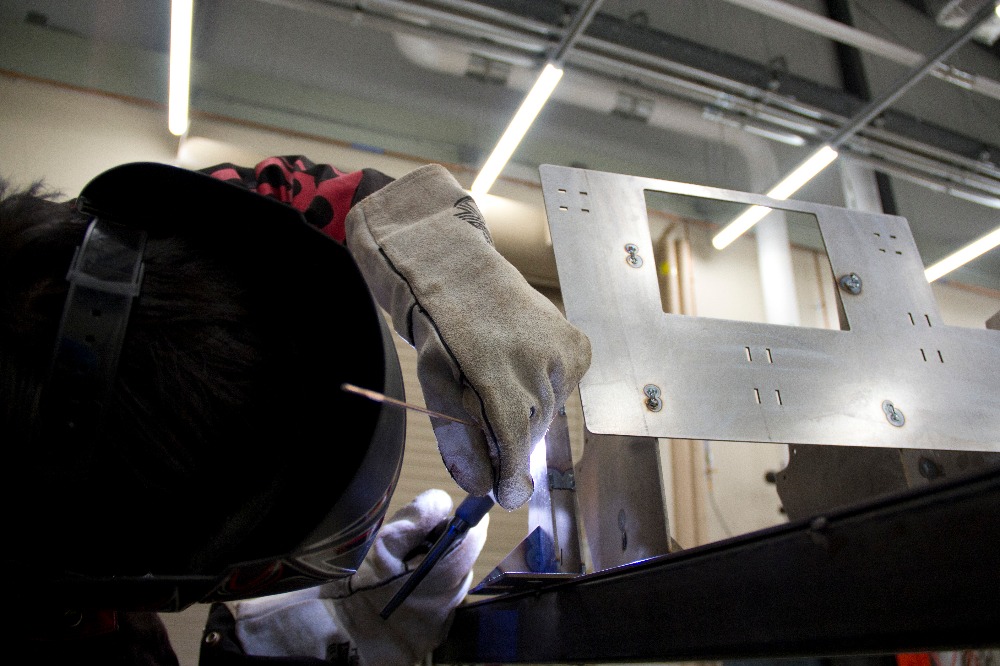 + Read More
Update 2
19 months ago
Share
Printed out the newest versions of our front hubs and uprights to do a final clearance check before machining the parts from 7075 aluminum!
+ Read More
Update 1
20 months ago
Share
Wanted to express an immense thank you to Goodyear tires for exclusively providing our team with several sets of Eagle D2704 racing slicks! We're going to put each and every one to good use ;)
+ Read More
Read a Previous Update
Be the first to leave a comment on this campaign.