Miri Piri Academy
$1,565
of $15,000 goal
Raised by
32
people in 42 months
Miri Piri Academy is building our future, one student at a time. Every day we are highlighting alumni around the world who are serving our community and serving humanity. We hope they will inspire you to share in our seva and help us reach our goal of raising at least $15,000. 
What can your donation do? Your donation funds:
$54 – Classroom Desk and Supplies for One Student
$121 – One set of Practice Tablas
$251 – One Student to the International Yoga Festival
$501 – All Sports Equipment for One Semester
$1001 – Fuel Costs to complete 40 Days Parkarma Seva at Golden Temple
$2001 – Three INR 40,000 Merit Scholarships Awarded to Deserving Students
$5001 – One Financial Aid Award Covering 40% of Tuition, Room and Board
Your gift to Miri Piri Academy is a gift to the future generations who will bring their knowledge, their spirit and their gratitude home to share with communities around the world.
Meet Waheguru Singh Khalsa, Class of 2007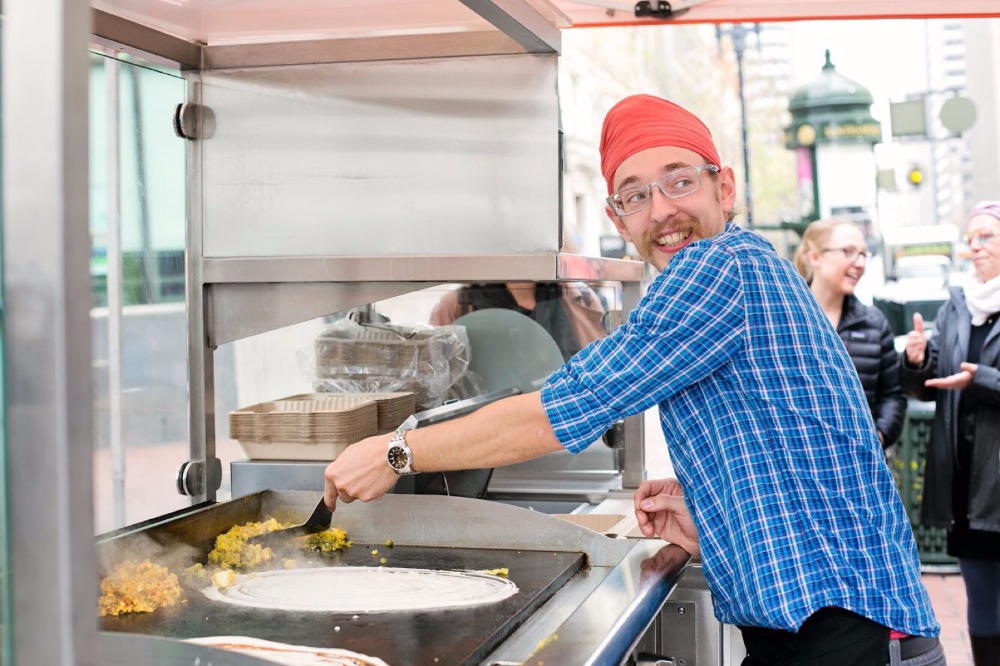 When I graduated I studied graphic design and became a self-taught web designer. I started a company called Pixelbrothers with another alumni, Fateh Singh, and provided graphic and web design work for Sikh Dharma International, KRI and other Dharmic businesses. I am still involved in projects like The Library of the Teachings and continue to support Joti Software as a consultant, but I am now the owner of "The Dosa Brothers," a masala dosa vendor in San Francisco, CA. Avtar Singh, another alumni, works with me and I hope to hire more alumni in the future.
My family and I started this company as part of our lifelong mission to see the west change their perception of vegetarian food and begin eating healthier and more consciously. That's why the company exists. I don't just want to run a food cart or a series of food carts, I want to run a statewide/worldwide franchise that will have an effect on the wider community at large to shift the consciousness behind food. We can show people with a smile and a delicious meal that a sustainable vegetarian meal is not only good for the planet but good to eat too.
When time allows, I volunteer and provide small gestures to the homeless in San Francisco, like providing them with food from the cart or hot tea. In the future I would like to start a non-profit linked to the company to serve healthy organic food to those less fortunate.
My experience at MPA provided me with the discipline and energy to become an entrepeneur, and a window into the food culture of Punjab and South India. Indian food is by far the tastiest and most complex food I've tasted to this day, and the most vegetarian friendly too. Without that experience, I most likely wouldn't have wanted to see such a significant change in the diet of the Western Hemisphere take effect. 
Meet Teo Bernabeu, Class of 2011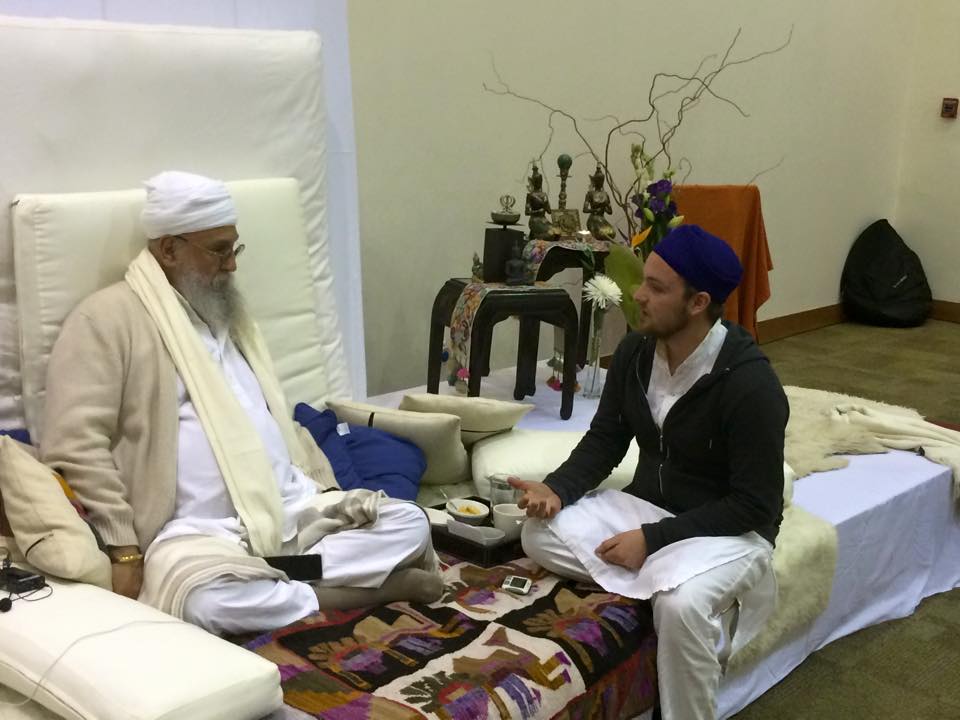 I'm still in university, studying International Business Logistics in Santiago de Chile. I am also taking classes in German, Spanish and English.
I have a meditation room in my apartment where i give meditation classes and individual Sat Nam Rasayan treatments on a weekly basis. I'm also involved in a clinic program called Clínica Universidad Católica Santiago where I give yoga and meditation classes to the doctors who are doing their Master's degree.
The greatest thing that MPA gave me is the tools to become more aware and to help others as well. I can use the tools I learned to spread awareness and heal people with Sat Nam Rasayan, for example. From my heart I am thankful for the people who donated money in the past and made it possible for me to go to MPA. I hope that more people will give and make it possible for other kids to go to India.
Meet Dr Karta Paulo Perez Padilla, Class of 2008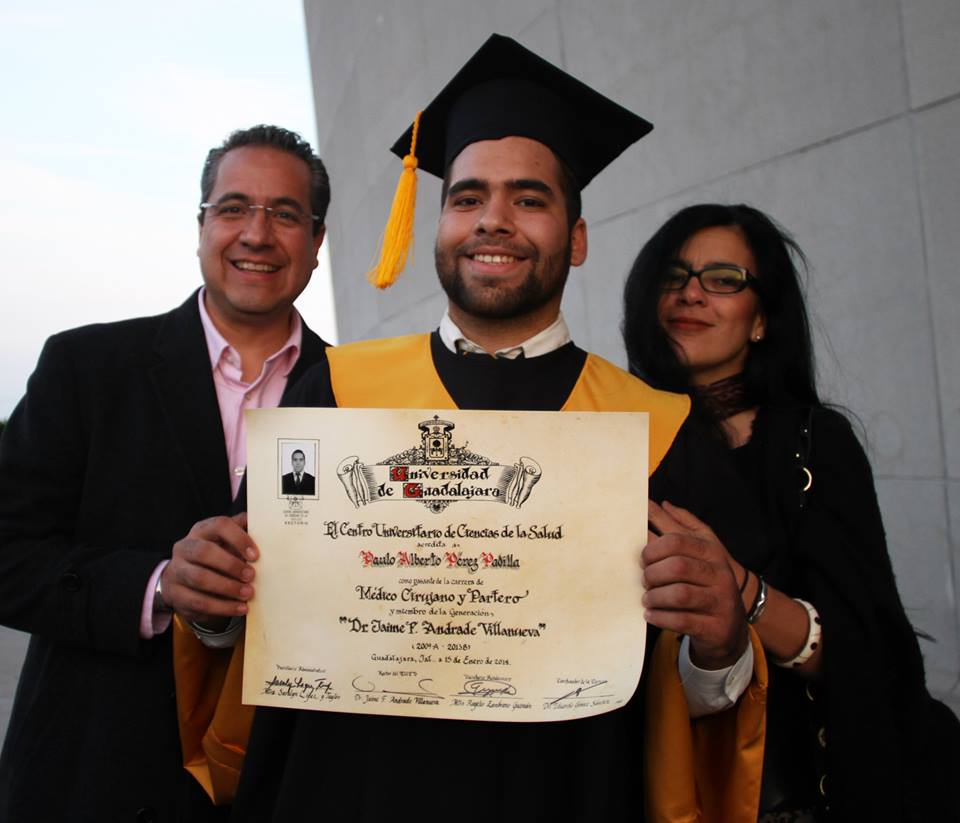 After I graduated from MPA I went to the University of Guadalajara and graduated as a Medical Doctor in December 2014.
I'm currently applying to become an Orthopedic Surgeon. I'm teaching yoga classes and getting involved in Rehabilitation and Physiotherapy for injuries and other orthopedic pathologies and using yoga as a weapon to potentialize the effect on patients. The overall plan is to eventually give a full treatment to patients, whether they need surgery or not.
I attended Miri Piri Academy for 4 years. There is no way of knowing who I would be if I had stayed back in Mexico in that time, but what I'm sure of is that I would not be as dedicated if it wasn't for the discipline I was taught at MPA. I would not have achieved so much in my career, or any aspect of my life if it wasn't for the teachings at MPA that taught me to love who I am. I would not be as dedicated with my patients if it wasnt for 40 days of Seva at Harimandir Sahib. MPA is a part of me, and I love who I am.
Meet Sada Sat Simran Singh Khalsa, Class of 1999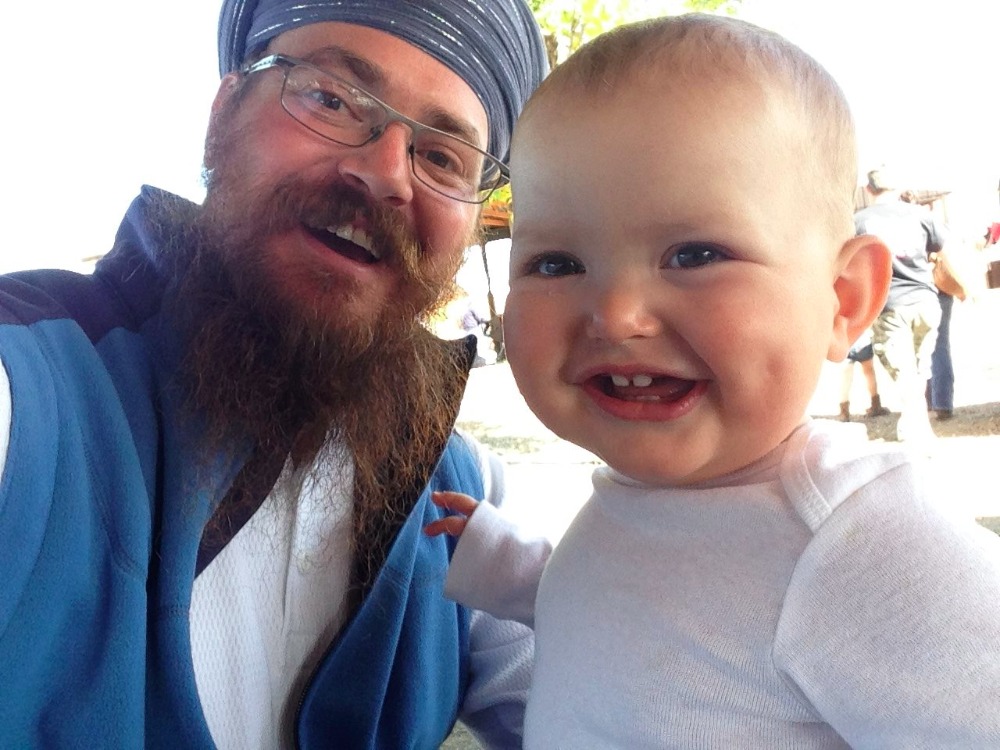 I went to Goddard College in Vermont. It is a distance study program which allowed me to live in India while completing my IBA in Agricultural Problems of the Punjab. I made a short documentary as my Senior Study and it is on YouTube. The title is 'Apna Punjab'. I also did a BA in Hindustani Classical Vocal from an accreditation society called 'Pracheen Kala Kendra' While living and training with Ustad Narinder Singh Sandhu.
Now I am traveling for teaching and Kirtan. I am a member of Chardi Kala Jatha and I travel regularly to serve in that capacity. I teach Naad Yoga and meditation wherever I can and am actively involved in many youth programs like Camp Miri Piri and Miri Piri Academy.
I am a board member for Sikh Dharma International, which is a commitment to further share the experience of the Siri Guru Granth and the teachings of the Siri Singh Sahib. My wife Guru Das Kaur Khalsa, also an alumni, and I live in Santa fe with our two children.
MPA is a tribe. It is the galvanization into the family of second and third generations of 3HO. It may not make you better than anyone else, but it definitely aligns you with your highest potential. I graduated in 1999 and that was a different system. There was barely a campus and our facilities were far more then lacking. But we had the Siri Singh Sahib in person to help guide us and to make the hardship of boarding school in India seem right. He made it clear that you have to have a lot of pressure to produce a diamond. And that is the program.
Having gone through that, I entered the rest of the world with ease. I was ready to face whatever challenge came to me. Academically I was fine. I was not any less off than any of my college mates even though, in those days, MPA was not academically focused.
I was also extremely fortunate to have the Siri Singh Sahib guide me towards the path I am on today. He sent me back to India when I was 18 to learn and study everything and anything I could. I quickly became interested in Classical Gurbani Kirtan and found great teachers there who shaped me to what I am now. I learned Punjabi and the Siri Guru Granth. I learned how to live there outside of our school, which was a task at first but became very cozy. Eventually the Siri Singh Sahib arranged for our Jatha to perform Kirtan inside the Harimandir Sahib (the Golden Temple) and that became a regular practice. He would listen over a cell phone (they had only just arrived in India and were super expensive) for the entire Kirtan slot and afterwards we would report back to him on the environment of the Harimandir Sahib. Peoples expressions. The weather. He was very interested in how the Punjab was doing.
Since then we have had the privilege to serve many places all over the world with Kirtan, Meditation and Kundalini Yoga. This has been my primary seva.
Meet Hari Amrit Kaur Khalsa, Class of 1999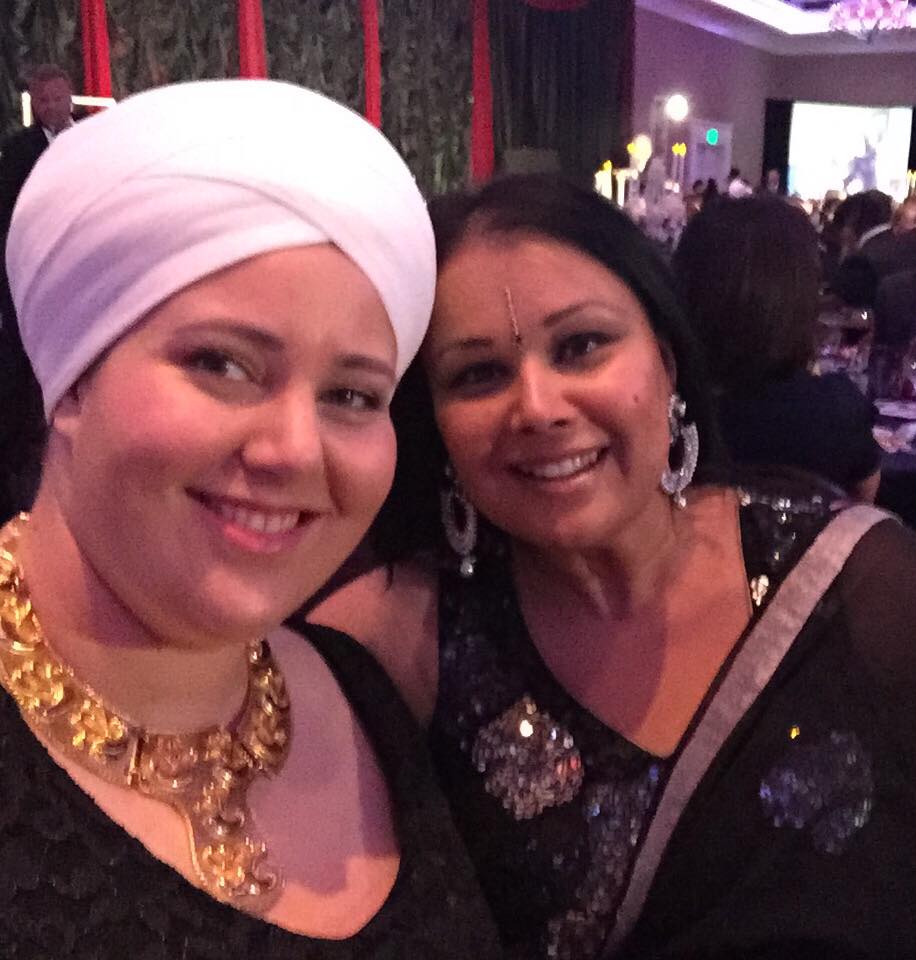 I graduated in 1999 and then went on to The College of Santa Fe for a B.A. in International Business Management in 2003, attended the Summer Institute for Global Justice, Utrecht, Netherlands in 2005 and then attended the School of Law at Washington University to get my J.D. in 2007.
I am a Partner/Shareholder and Director at Keleher & McLeod, P.A., one of the oldest and largest law firms in New Mexico. I am a civil litigator, primarily practicing in medical malpractice defense, meaning that I represent physicians, hospitals and other medical providers if they are sued. It is a job that I love and believe in, and I am very grateful to get to defend such incredible people.
I serve on the Board of Directors of KIIT Company, Inc., helping to oversee the Boards of Directors of businesses including East West Tea Company and Akal Security. I am honored to have the opportunity to do seva for our community in this manner.
My sister Sarab Shakti K. is also an MPA alumnus. She now works for Apple, Inc. in Cupertino, CA as a Kitchen Manager after years of sharpening her skills as one of Apple's famed vegan chefs.
There is no education like MPA. MPA has given me context to my overall world view in a way that impacts every aspect of my life. The self-confidence, independence, and composure/meditative mind that are often necessary in my work (and in all aspects of life) were developed throughout my time at MPA. Just today, one of my law partners mentioned to me how unique and valuable my schooling in India was. Not that she had to tell me, because it's a part of who I am.
Meet Shabd Singh Khalsa, Class of 2005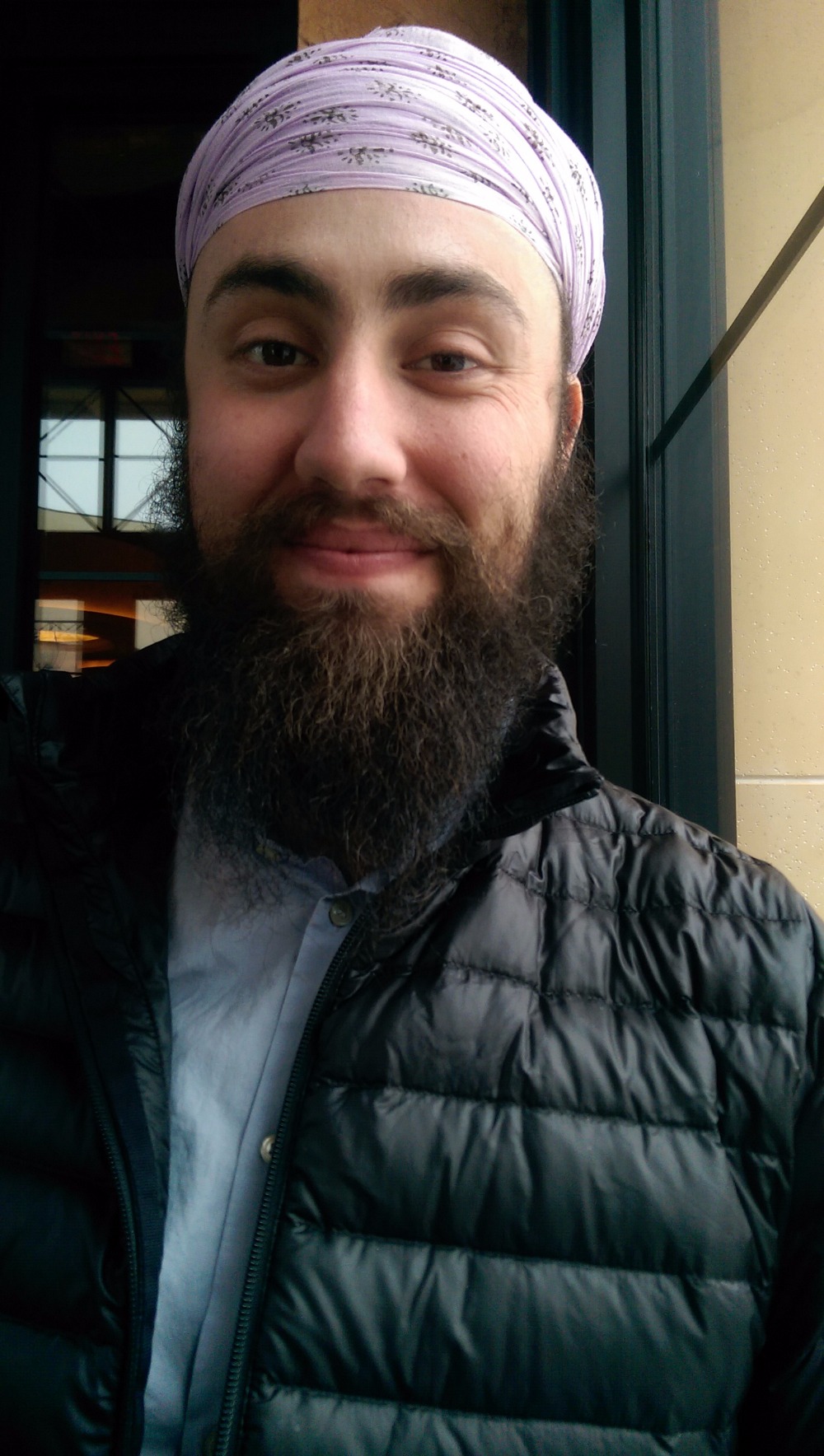 I graduated from the University of Oregon with a Bachelor of Science in Planning Public Policy and Management. 
After serving at MPA as a teacher, I am now working for the MPA Alumni Association helping to connect alumni by creating workshops, mentoring opportunities and events where alumni can learn and interact with each other (facebook.com/ MiriPiriAcademyAlumni). I also work for Raj Khalsa Gurdwara In Herndon, VA and I am the director of Raj Yoga Center, also in Herndon. 
Because of my education at MPA I speak Punjabi, read Gurmukhi, am a certified Kundalini Yoga teacher, and spent years immersed in those subjects. My life, professional and personal, now revolves around those things and I couldn't have been trained better at that young age than at MPA.


Meet Sat Avtar Kaur Khalsa, Class of 2001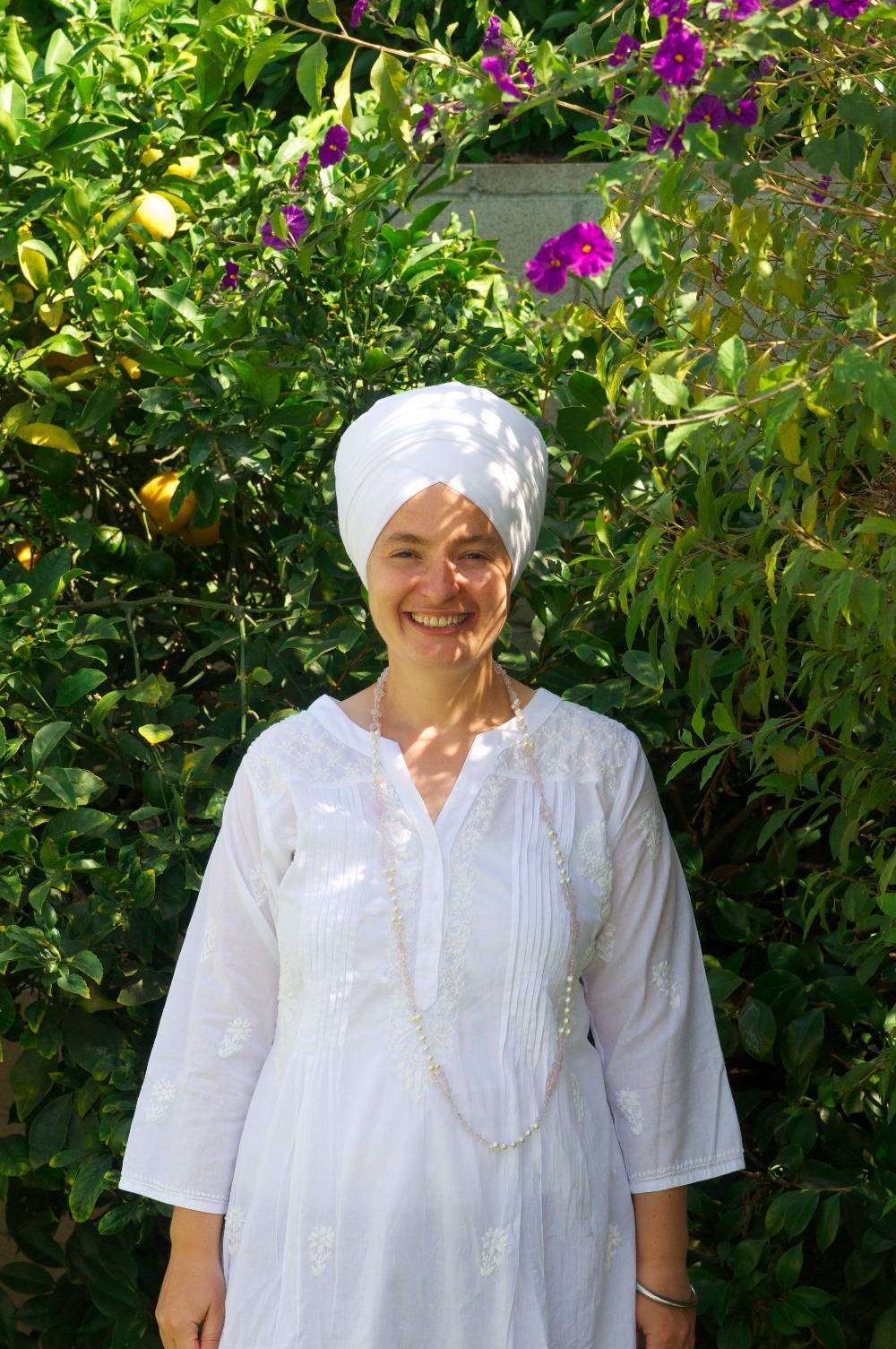 I graduated from UCLA with a major in Business Economics and a minor in Accounting and now I'm a CPA working as a senior accountant with Los Angeles County (Governmental Internal Audit). In the community I serve as the Summer Solstice Gurdwara coordinator and a Jethadar organizing langar and other Seva in Los Angeles. I'm also a volunteer with VITA (volunteer income tax assistance) which provides free tax preparation for low to moderate income individuals.
Graduating from MPA where seva is a part of every day life got me involved in projects here in the Los Angeles Sangat. Without every thing I learned about gurdwara seva and protocol I would not be coordinating the Solstice gurdwara, which has been a blessing in my life to see so many people have an experience of the Guru for the first time. I often tell people that one of my talents is creative problem solving which I developed at MPA. Living away from home and in a foreign country from a young age, I had to rely on myself to resolve things and also try unexpected solutions. Attending Miri Piri Academy shaped the course of my life so far, for which I am very grateful.
Meet Mehtaab Luis Roberto Gomez Luna, Class of 2013
I'm Studying Sustainable Development Engineering at Tecnológico de Monterrey CCM (Mexico City Campus), and I'm planning to get a specialty in agribusiness. I am not done studying yet, but I have already had many successes.
My team won the "Ciel Challenge" which was about developing a sustainable idea for business. Our idea was making flutes made of PET (polyethylene terephthalate), which was a good idea due to the rate of contamination that this plastic is contributing in México and because in Mexican primary schools the music program begins with flutes.
During "i week (Innovation Week)" which is a week that we have in my college where we have to develop new ideas of how to get/do different things, or make better the systems that exist to get/do things, my team also won.  The project that they assign your team depends on which career you are studying and in which semester you are. We had to develop in 3 days a solar stove, spending no more than 300 pesos (25 dls). At the end we spend 120 pesos and our stove reached 98°C.
During the "Culture week (Semana de la Cultura)" which is an event in my college in which all the extracurricular activities in college have to make a performance, I won the Muay Thai boxing match.
MPA taught me to have confidence and gave me the key to my success and knowledge to share with others. I'm teaching Kundalini Yoga at home, and in a few months from now I will also be teaching at the college. Together with my partner we are working to make a business of Ayurveda/herbalist.
Meet Dr. Sahib Singh Khalsa, Class of 1998
I graduated from SUNY Stony Brook with a B.S. in Psychology and then went to the University of Iowa for my M.D. and Ph.D. followed by UCLA for my psychiatry residency.
I recently became the Director of Clinical Studies at the Laureate Institute for Brain Research in Tulsa Oklahoma. I'm also an Assistant Professor on the Faculty of Community Medicine at the University of Tulsa, and an Adjunct Assistant Professor at UCLA.
In terms of my current research, I study the heart brain connection in human beings. I'm trying to discern whether there are dysfunctional connections in individuals with psychiatric disorders or heart arrhythmias.
I am grateful for my time in India because I learned to be resilient in the face of early life challenges, and I developed an interest in mind/body interactions that led me to my current path in life. I also met my wife, Gurudarshan Kaur Khalsa there.
Meet Guruprakash Kaur Khalsa, Class of 1997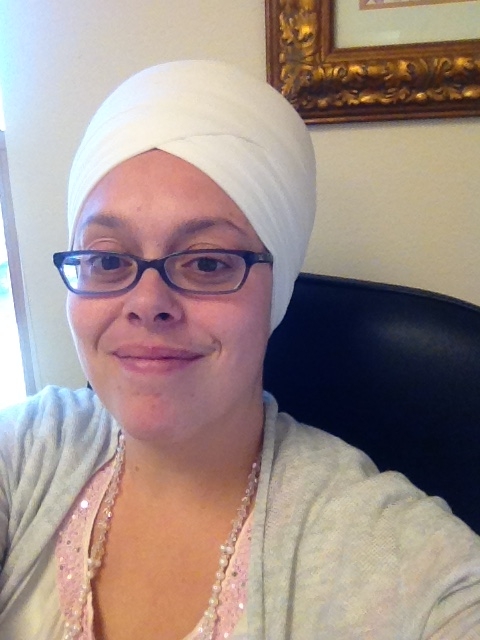 After I graduated I went to the University of New Mexico and right now I am working as the Fund Development Director for Sikh Dharma International. My husband, Guru Darbar Singh, is an alumni with a Bachelors in Business from College of Santa Fe, and is a Software Support Specialist for Akal Security. He is involved in regular langar seva for the Espanola sangat and is a board member of Sikh Dharma International. My brother, Sarub Sarung Singh, is an alumni too, and has a Master of Public Policy (MPP) from the UCLA Luskin School of Public Policy. He is currently the Director of Research for Maynard Consulting Services.
Attending our schools in India changed my life in the best possible sense. I owe much of my life's success to the formative years spent in India. In addition to having a blast and creating meaningful, life long relationships, MPA also helped to open doors for my career. After finishing college, I worked at MPA in administration and eventually became the General Manager for the school. Later, I continued to find rewarding opportunites within our Legacy Non Profits and am now working at the Director of Fund Development for Sikh Dharma International. MPA gives kids a full body, mind and spirit experience that I truly don't believe they can get anywhere else. I thank God (and my parents) daily for sending me and believe I would be a very different and ultimately less secure and successful person, had I not attended.
Meet Rishi Parbhaat Singh Khalsa, Class of 2007


I went to college at CSU East Bay in Hayward, California and majored in International Studies, Economics, and Spanish. I will be going to UC Berkeley to get a Master's degree in Development Practice.
I am currently finishing up my service in the Peace Corps in Costa Rica. I am working in the TEFL program and work on a wide range of projects from training Ministry of Public Education teachers to helping run basketball camps. I most recently helped facilitate the donation of books to 12 different schools in the area.
Two of my sisters went to school in India before it was MPA, and my niece Sarib Jot is currently attending MPA. Miri Piri was the first place I heard the term "Global Citizen." I remember being told that part of our training at MPA was to become global citizens and living with people from around the world in another country really helped me understand what that could mean. That experience has made me want to have a global impact, not just a local one.


Please join us in our mission to build the future, one student at a time. If just 300 people give $50, we will easily reach our goal. Give and share today.
+ Read More
Be the first to leave a comment on this campaign.