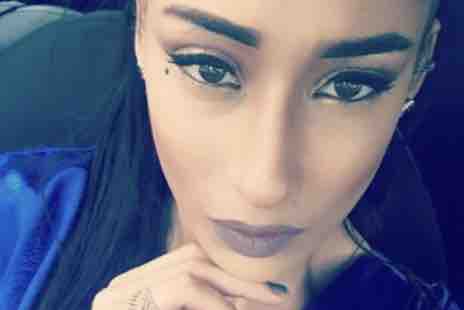 2
6
Tuition Fee For Final Year
£20
of £9,250 goal
Raised by
1
person in 16 months
My name is Siobhan Meikle and I am a 24-year-old disabled care leaver. I am currently studying BA Hons Sociology at Kingston University, where I will be going into my final year and I want to make it known that since I left care at the age of 14 I have never received either financial or emotional support (no advocacy) to deal with the trauma's faced both in and out of the care system.

As I strive to finish my education I find I am approaching my final year without finding due to setbacks. I am writing to you today as I have nowhere else to turn to, and I do not want to fail my long standing, battle with education due to major setbacks caused by faults within the social care system, leaving me a vulnerable young woman. Also having, no family, no support system and no-one else to turn to I want to make sure I can build the best future for myself possible and I feel that I cannot do this without your help.
The reason as to why I need your help and I am unable to contact student finance for help with funding is due to faults of University Of East London, who failed to submit my coursework as well as let me know submission dates, which not only meant I had to repeat a year due to transfer, regardless of me actually passing (in which my final funding was given) but also had to go through the process of contacting the OIA to fight a case against the negligence held up by the university in which I won (evidence included). Unfortunately, this set back, along with my mental health issues and the stress of fighting a court case to win possession of my home  contributed to the setbacks within my life full stop.

With all this going on, transferring to Kingston university late and having to catch up I have managed to pass the second year with brilliant results (in which I am proud and grateful) and would really be broken by the thought of not having this opportunity to do something great in my life and obtain my degree.
I am a young woman who is single, I have no access to family and with social anxiety struggle to request money or help from the very few friends I do have, and so am taking the brave plunge here. I have also been dealing with a lot of other personal issues such as fighting to keep my home due to false allegations from abusive neighbours, which saw me have to take a step away from my studies to attend court hearings and more, the loss of my only friend being terminally ill having to spend every one of his days in a special ward in hospital, and a whole load more. I am desperately seeking help, especially as my previous results from the second year, even after having to start university later than everyone else due to my transfer from UEL as previously mentioned, were brilliant even under all the circumstances I was put under (evidence below), and I do not believe I have worked this hard on my own to give up now. Not without a fight my education is all I have.

I am seeking your help so please can you help me reach my goal.
Final Year Fees and Funding
+ Read More
Update 1
4 months ago
Share
I'm proud to announce I am graduating this Friday with a 2.1 and I payed it all myself God is good
+ Read More