Help us build a Toad Sanctuary!
$1,510
of $58,000 goal
Raised by
13
people in 25 months
Hi, my name is Kat Alvarius.  Like many others before me, I encountered a very special toad in the Sonoran Desert that changed my life for the better.  I was, of course, eternally grateful to this being, and wanted to learn everything I could about it.  Unfortunately, what I learned is that the Sonoran Desert Toad is facing a crisis.  



Over the past few decades, this once plentiful toad, found all over the Sonoran Desert region of the USA and Mexico, has lost a lot of its population.  In fact, some sources have estimated up to 40% in the past ten years. Where you used to be able to find so many at a time that it was hard to see the ground, there are only a few dozen individuals.  It is thought to be extinct in California, and will be gone from New Mexico very soon.  Despite one of its common names, "Colorado River Toad", it hasn't been seen near the Colorado River in over a decade.  Now, the toads are mainly found in isolated areas of northern Sonora, Mexico, and southern Arizona. 

Why are the toads disappearing?
There are many things affecting the decline of Sonoran Desert Toads and other amphibians in the area, including:  global warming, habitat loss, introduced species, pollution, and poaching.  Amphibians are very sensitive to pollution, and that is actually a huge problem for them worldwide.

The Sanctuary of the Light Toad
This project has been a dream for me and other friends of Bufo for a few years.  We have been traveling and examining the general area for the perfect spot, and have finally  found one in Southern Arizona.  We have been offered a 7-acre piece of wild desert land next to an eco-village that has a large population of toads living on it. 
Our plan is to secure the land and make any adjustments to better encourage the toads to breed in the wild.  A small portion will be used for offgrid-style living/camping, and an earthship farm.  Other plans for the human-use area will be a sacred space, an entheogenic/medicinal garden, an animal rehabilitation area, and an educational center. 
We hope to learn all we can about living alongside nature, respectfully and harmoniously, and want to be able to teach others how to do the same.  We want to be an example that others would want to follow.  This is an important part of human life that seems like we are forgetting about over time...

Sure, completing this campaign will mean a lot to me and other nature activists and friends of Bufo...  But it will mean a lot more to the toads and other creatures of the desert.

The funds from this campaign will directly go toward the cost of the property and a few simple dwelling structures and greenhouses.


You can find more information about this project at:
www.toadsanctuary.org
www.fb.com/BufoAlvariusRanch...and of course, this gofundme page.

This has been a long time coming, but it was thankfully worth the wait!


+ Read More
Update 1
25 months ago
Share
Hi, Friends of Bufo!
Check out our newest present!
When you donate $30, you will receive one of these embroidered iron-on patches with a toony Bufo Alvarius toad drawn by yours, truly. Show your love for Bufo today!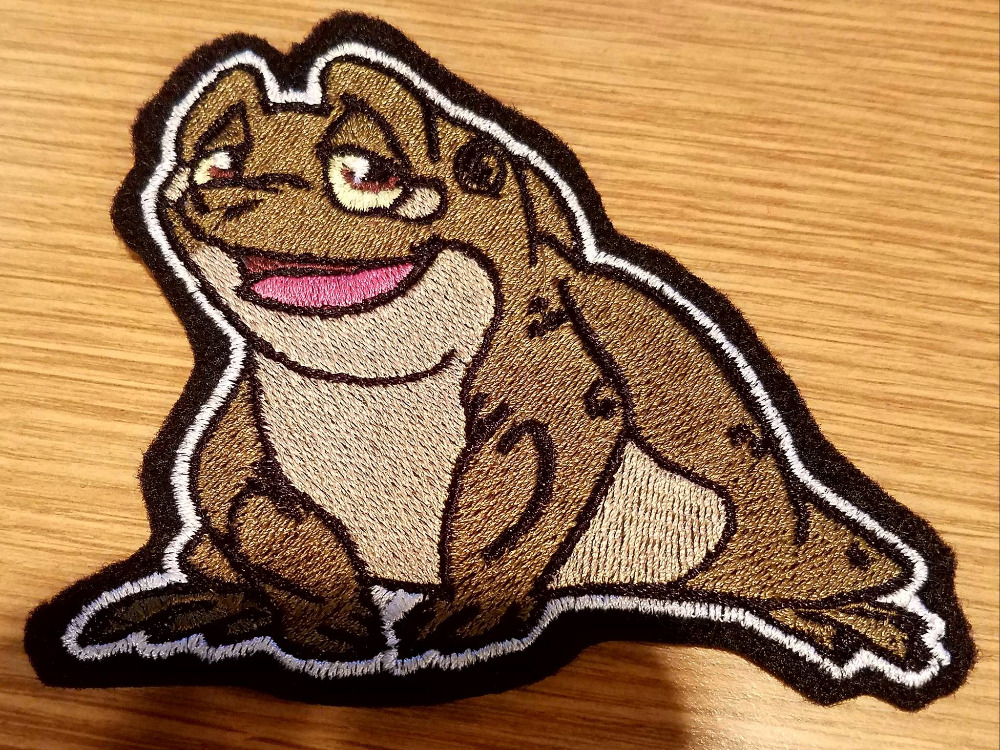 + Read More
Hi Kat! How is everything going on with the project? Best wishes & light on your mission. L
+ Read More