160
3
Help Tim S. Beat Prostate Cancer
$51,660
of $106,500 goal
Raised by
186
people in 14 months
TIM'S PROSTATE CANCER DIAGNOSISUpdate: $43,995 is what was raised for treatment. Anything above $43,995 will be used for funeral expenses. Tim Schwentor died April 20, 2019 at age 45 at 3am PDT in Irvine, CA. We thank everyone for their support. Please see "Updates" section for more of the story of his passing. The family has $12,000 in funeral expenses which we are now trying to cover as Tim wasn't able to get funeral or life insurance due to age and diagnosis. ===
Hi there, I'm Jake and I've been friends with Tim and the "Schwentor Clan" for three years. They were the first family I became friends with when I moved to Maui. Tim has never asked me for anything ever... so when he called me and asked for my help with a GoFundMe, I knew I had to help. 
In May, 2018, after experiencing debilitating migraines and inability to urinate, and after several tests at Maui Medical Group in Kahului, Hawaii and a trip to the emergency room, Tim was diagnosed with Stage IV Metastatic Prostate Cancer. [Prostatic Adenocarcinoma & Invasive Carcinoma].
As many of you know, he's the father of four kids, Asher, 7, Oli, 10, Zach, 13 and Julia, 17, and Circe's husband of 22 years. He's also an active member of the Baha'i Faith and community volunteer.
Tim is the sole provider financially and works construction on Maui. Circe is the sole educator to the four homeschooled children.
Just before the diagnosis, Tim and his family were planning to go on a 48 state tour of the United States and travel teach between 2017 and 2019, for the bicentenary of The Bab and Baha'u'llah (the Twin Manifestations of The Baha'i Faith.)
The firesides are an interactive 7-part series designed for friends of friends, communities and informal gatherings to investigate who we really are, the nature of being human and about Oneness of God, Religion and Humanity.
The plan is to deal with the prostate cancer head on, and get out on the road just as soon as Tim is healthy.
JULIA, 17, TIM'S DAUGHTER, WANTED TO SHARE WHY THIS IS IMPORTANT TO HER.
My dad has loved me unconditionally.
This is the first time in my life I've realized my dad isn't invincible. For example, we can't wrestle anymore as he's grown weaker and barely has energy. Physical activity with dad is my main way of showing how much I love him, and so it feels like I can't show him how much I love him anymore.
The boys and I have had to adapt to show love to him in different ways. We play board games now. But it's not the same.
If he doesn't get the treatment he needs, then he could die. It would leave me and my family struggling to live without him. We aren't rich and my dad works hard to give us everything he can as a the sole financial provider in the household.
If he doesn't get the treatment, and if he dies, I would be devastated. I'm worried that my mom would have to do everything to support the family. I'm the oldest and that comes with the understanding that if something happens, I'm the one who is going to be strong and have to carry the family through. Without the treatment, I wouldn't be able to be daddy's little girl.
My brothers, age 7, 10, 13, are like a pack. Dad is the leader of the pack. The boys are the heart. Without him, I imagine my brothers would feel lost. My dad gives my brothers boundaries, strong nurturing love, encourages them with their ideas and experiments. Anyone that's met my dad knows how much he loves the boys. Without my dad, I think they would be great human beings, but I fear that the two youngest, especially Asher, 7, would grow up to only barely recollect him. I want more time with him. I want my brothers to have more time with him.
If you don't know my dad, but are considering donating, he's why you should consider: He is loving and caring and never asks for anything of anybody ever. He selflessly gives everything he can. He teaches me and so many others about virtues and how to think about and live life. He's funny and makes me laugh, pushes me and challenges me and everyone he comes into contact with to be the best self. He loves and gives and if you could give, we would be very grateful.
NEEDED FUNDS
Because doctors have only offered palliative care, such as hormone therapy (chemical castration), and not a cure, Circe and Tim and the family have decided that alternative therapy at the CHIPSA HOSPITAL, one that has many examples of curing stage IV cancers, is the best route.
Because of the nature of the cancer, and that it has spread, Tim and Circe have decided to do a rigorous 3-week program at CHIPSA headquarters, a hospital for advanced Gerson and immunotherapy work.
According to the Chipsa website, "stage IV cancer is very complicated disease and there aren't any easy answers. What we can assure you is we have the most experience with natural therapies with cutting edge immunotherapies and modern therapies than anyone else in North America."
Cost for two plane tickets from Maui to San Diego, and childcare: $1,500
Cost for three weeks of therapy (plus one caregiver stay) $33,000.
Because Tim is primary breadwinner, and does heavy construction, the family needs $3000 per month of living expenses for 24 months.
24 months is the general time for "healing and rebuilding the body, including restoring the liver and essential organs to full function"  according to The Gerson Institute.
Total needed for treatment: $34,500
Total needed for 24 months of healing and on-going medications: $72,000
$106,500. Currently.
** Note, initial funds will be used to get Tim into treatment ASAP. Any remaining money will go towards helping living expenses. 
100% of proceeds up to $33K will be used for Hospital CHIPSA and the rest will be used as described above. All funds will be transferred to Circe. 
TIMELINE FOR FUNDS
Circe is primary educator of their four homeschooled children and therefore, we need to begin the process immediately and urgently.
WHAT HAPPENS AFTER HEALING?
Any remaining unused funds that are raised will be donated to other Gerson patients once Tim returns to work.
We thank you for your consideration of becoming involved and supporting Tim's recovery, the Schwentor family, and their teaching efforts.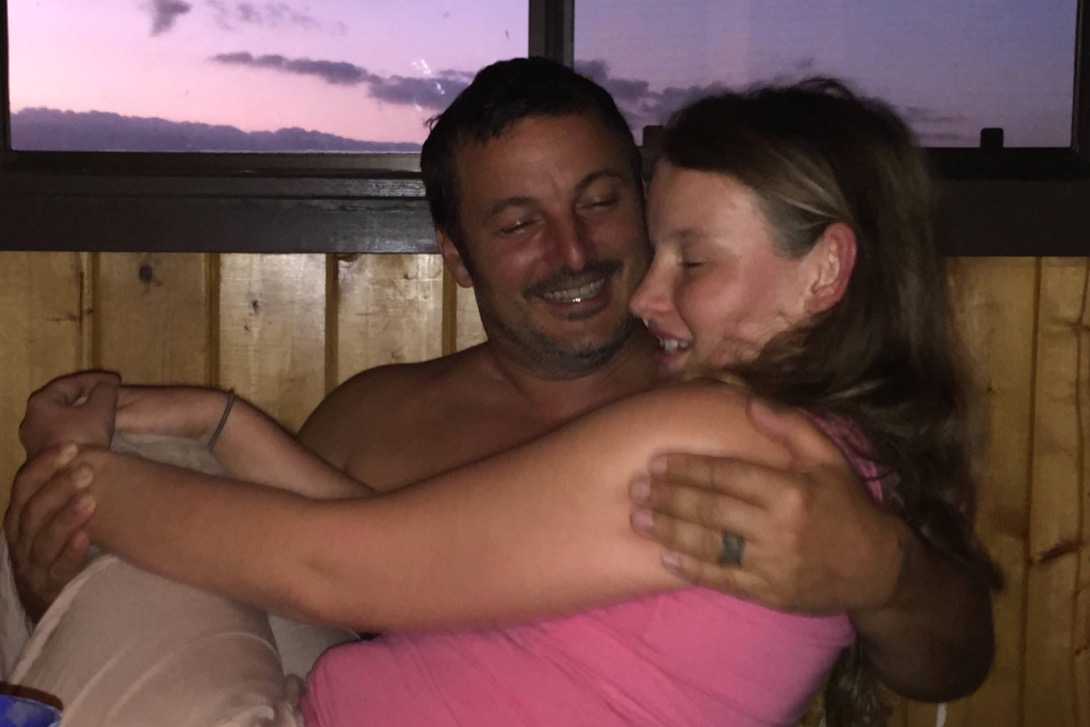 + Read More