Help Nepal, Tourism and Education
$1,255
of $5,000 goal
Raised by
10
people in 28 months
www.thereconnectiontribe.org
Every year Nepals brightest and most educated young people leave the country in search of a better future for their  families. One of the poorest countries in the world, they take out mortgages against their families homes to finance their venture, often leading to severe stress and disconnection from their homes for many years sometimes up to 10 or more. Being a predominantly patriarchial society, often women are left home alone for years raising children, undoubtedly families lose traditions, culture and connection with each other. Unfortunately Nepalis don't see that they have any choice, with a lack of industry and work opportunities  they are desperate to make change. 
Education does not come easy in Nepal and if you make it to level 12 let alone get to University, you are one of the lucky ones.  Education is expensive sometimes students have to trek more than 3 hours to get to school and in the winter season this is very hard.  My husband remembers getting up with the sun to study as there was no electricity  and that meant no lights to read.
HOWEVER it is not all doomed, I see opportunity and possibility.  I was holidaying in Nepal at the time of the 2015 Earthquake and spending a good portion of 2015  and some of 2016 in Nepal, I realised that there is hope to change this growing trend to leave their homes.
Lonely Planet declared Nepal the best destination for Travel in 2017. Travel and Tourism is the biggest industry in the developed world, with more people travelling and having access to adventure everyday, spending 1000's of dollars.
The Reconnection Tribe seeks to close this gap and reconnect families, reconnecting  communities and each other through Eco Tourism and Education and adventures in Nepal.  By combining tourism and education we seek to create opportunities to help Nepali people stay and work in their local communities. Creating sustainable tourism based businesses that benefit the whole village.  Cross cultural exchange is important in developing Nepal, combined with a sustainable approach protecting their traditions and culture. To do this we need your help. 
Help through: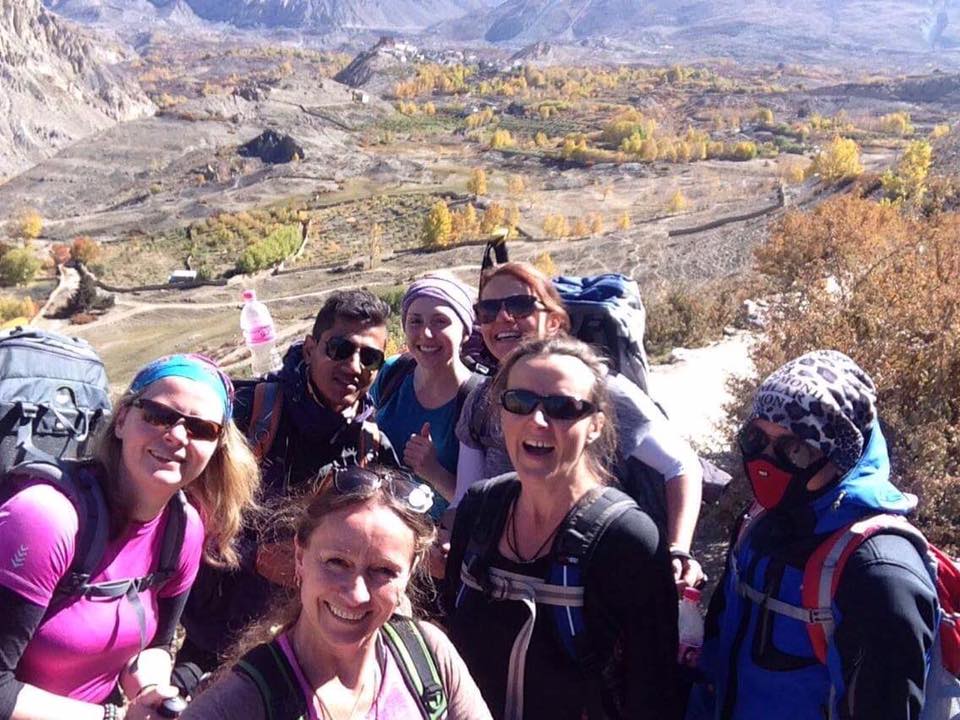 SPONSORSHIP PROGRAMS
VOLUNTEERING
TREKKING WITH US
BOOKING GUIDES THROUGH US
DONATING
FUNDRAISING
BUYING LOCALLY MADE PRODUCTS 
www.reconnectiontreks.org
https://www.facebook.com/thereconnectiontribe
https://www.instagram.com/reconnectiontreks
Below is information that has come direct from one of the villages we support. 
Arnakot Deurali is located on a high, isolated plateau in western Nepal, four days' walk from the nearest road. Our hardworking community has etched out a living from the abundant plateau soils for generations, but life in the community is incredibly hard. Each day is a fight for clean water, food for the family and medicines and care for the sick and elderly. With such things in short supply, the average Arnakot resident doesn't live much beyond their 60s and education – a critically important factor in our community's development – is often inaccessible or financially infeasible.
Under the leadership of Prem Kunwar
www.karmaflights.org
to drive forward our community's development by:
RECENTLY; after dedication and hard work we installed Solar Panels to provide power to our local school and community. Due to landslides in the area they are now under threat and we need support to fix this situation.
Most importantly, we need you to get involved! Contact us to find out how you can work with us to ensure a healthy future for our active mountain community.
WE NEED:
# Ongoing sponsorship for Teachers
# Ongoing sponsorship for Students
# Health funding to provide good education and minimise health issues.
# donations to support community
$1 a day for 6-8 years we can help a student into full time school in the Baglung district of western Nepal.  I guarantee that Prem takes the time to interview families  and ensure that the child is fully supported to attend school.  With the support of
www.karmaflights.org
Education is still the number one tool to get people out of poverty.
Karma Flights is registered as a not for profit with Nepali government.
PLEASE HELP US HELP THEM.
+ Read More
Be the first to leave a comment on this campaign.