The Mighty Quinn's Cancer Crusade
$17,560
of $30,000 goal
Raised by
182
people in 43 months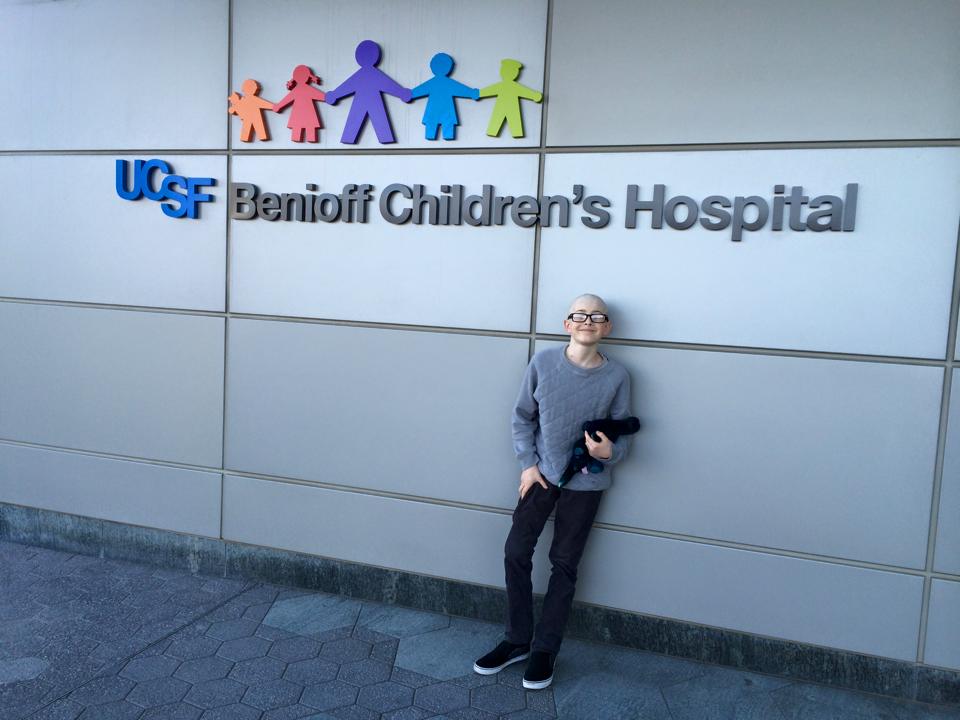 The "Mighty" Quinn Scharn, a fifth grader from Napa, CA, is fighting cancer a second time. It has been 8 years since Quinn has had to face this challenge. He battled rhabdomyosarcoma, a tumor in his abdomen, as an infant, and after a long recovery was given a clean bill of health. Late 2014, 10-year-old Quinn felt a pain in his hip and developed a limp. The cancer was back. A bone tumor had grown near his hip socket, osteosarcoma, directly caused by the radiation he received in treatment as a youngster.
Currently, Quinn is receiving cancer treatment at UCSF Benioff Children's Hospital. He is a trooper. He always has a positive attitude, and amazingly, is still all smiles. He looks forward to playing bingo on Thursdays with other kids in the hospital. His new best pal is the hospital's service dog, Lani; Quinn loves to snuggle with the pup. When Quinn has the energy, he loves reading the Complete Works of William Shakespeare--his latest scholarly challenge for himself! Quinn keeps in touch with all of his Napa buddies via Skype since his autoimmune system is low during chemotherapy. He is extremely grateful for everyone's notes and messages of support.
Quinn's mother, Teresa Howell, is a single parent of two. Older son, Ethan, is a high school junior and has a part-time job in a local sandwich shop. Teresa is employed by Napa Valley Unified School District and she also works for Community Connections with developmentally disabled adults. Teresa has been through this struggle before, always by Quinn's side, but she never expected to have to take up this fight again. "The reality of what Quinn is up against is starting to hit like a ton of bricks," she shared on facebook.
Teresa has had to cut her hours significantly because she is only able to work when Quinn is not in the hospital. He has had four rounds of chemotherapy and more to follow. In April, Quinn will need to have his leg and hip amputated. The family will need a larger vehichle to accomodate Quinn's new wheelchair. The family will also need help modifying their home to be wheelchair accessible. Friends are organizing efforts to aid Quinn's family financially during his treatment. 
How can people offer Quinn their support? "Please continue to send love, light, positive energy, prayers, good vibes. Whatever it may be. Keep it coming," Teresa communicated via facebook. Of course, any gofundme.com donations towards Quinn's endeavor will be hugely appreciated. Let's do everything we can to fight "The Mighty Quinn's Cancer Crusade" together!
+ Read More