Gus' Back Surgery Fund
$2,830
of $5,000 goal
Raised by
62
people in 49 months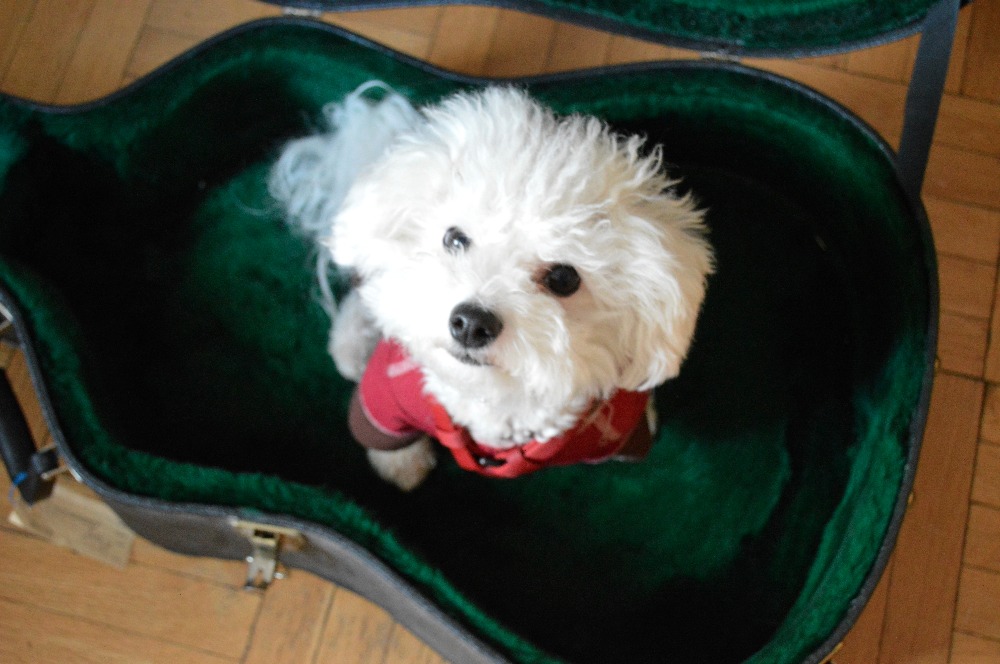 As some of you may or may not know, my sweet bichon Gus has been quite ill. Last Wednesday he suddenly became ataxic and lost control of his hind limbs. There are several causes for something like this, but in Gus' case it is likely because of degenerative disc disease, which is not uncommon for small breed dogs like my little cloud baby.
In the last 48 hours there has been some improvement in his mobility, which is definitely positive, but after seeing the neurologist there seems to be only a couple options for us in terms of getting him well.
1.
We could let it go, do no further diagnostics and see if he goes back to walking normally without any discomfort. Assuming he gets better, from now on we will have to make sure that we restrict his activity (which would be horribly sad - this little guy loves a good bichon blitz) to minimize the chances of this happening again, which it probably will, even if we are careful.  
2.
We get a CT scan and see if his discs are calcifying like the neurologist suspects, and to confirm the diagnosis of a herniated disc. If the neurologist is correct, I would like to go ahead with surgery. Why? Well, with surgery there is a 96% success rate that he will go back to normal or at least 90% of his normal. They will be able to repair any discomfort he may have, help him to walk normally again (hopefully) and to take preventive measures by fixing the other discs that may herniate over time.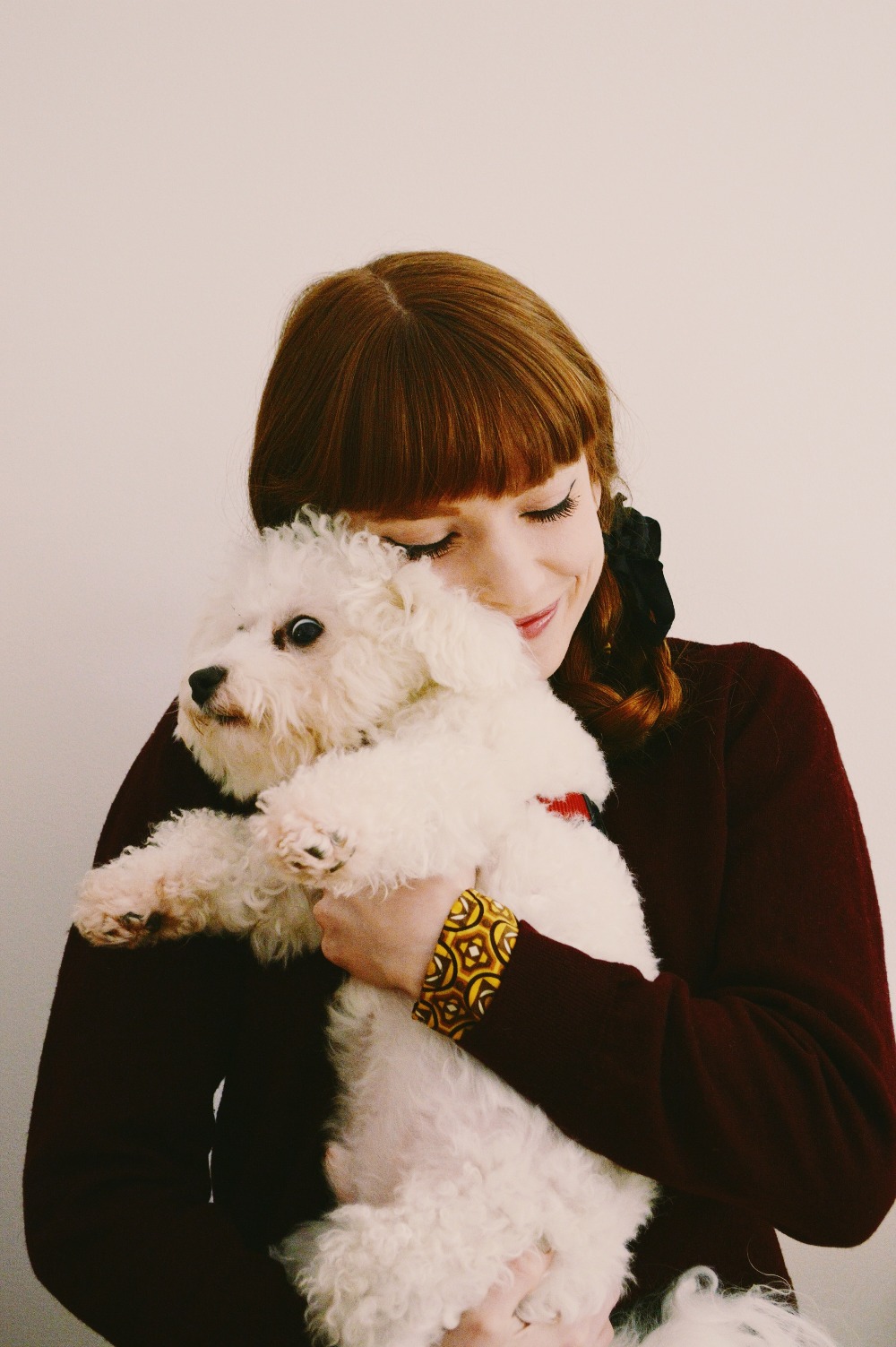 Incase you have never met my little Gus, I'd like to tell you a bit about him. I met Gus over 4 years ago when he was a little stray with
Toronto Animal Services
. TAS found Gus and his mother roaming around the streets of Toronto :( and after no one came to claim them he was put up for adoption. I fell instantly in love with Gus, like I'm talking I started to tear up when he was running around with his little tongue out being the crazy little man he is; you just couldn't help but fall for him. With very little push needed, my colleagues convinced me to adopt him and that was the best thing I ever did. Sadly his mother was unadoptable at the time otherwise I would have certainly adopted them both. Separating them seemed absolutely heartbreaking to me, but I hope someone adopted her and is giving her as much love as I give to my sweet Gussy everyday.
After a couple months of having Gus we realized something was a little off with him. He just was not learning his name or responding to anything I said. We finally realized Gus was deaf, probably from birth. That definitely explained why no matter how many times I called to him he just ignored me. I often think Gus' deafness is what makes him so calm, easy going and downright hilarious. Nothing bothers him, well except for black garbage bags on side walks, pillows, indistinguishable piles of clothes and other inanimate objects; only the scariest of things obviously...
But on a more serious note, Gus has been with me through a lot - through moving house, breakups, my lows and my highs, so many life changes - he has been a constant, loving presence in my life. Without sounding totally over the top and dramatic, he is my heart.
You can easily guess that I would do absolutely anything for this little guy, but I just cannot afford the diagnostics and procedures Gus needs. So I come here to ask the favour of a donation, however big or small, from my friends, family, acquaintances and kind strangers. I would like to be able to have the CT scan done so we can confirm the diagnosis and take steps forward in helping Gus lead his normal life again. I am not 100% sure surgery is necessary, but I want to have the funds for the diagnostics and to be able to have the procedure done if that is what needs to happen. If I raise enough money and find that surgery is not the best option for Gus, I will be donating whatever funds remain to
The Pomeranian and Small Breed Rescue
, which is where I rescued my sweet little shih-tzu Gertie from, who sadly passed away almost 1 year ago.
If you could donate any amount, even $1, I would be so, so grateful. And if you can't, that's okay, all I ask is that you pass it on to someone who may be able to help.Thank you so much for your support and love. xo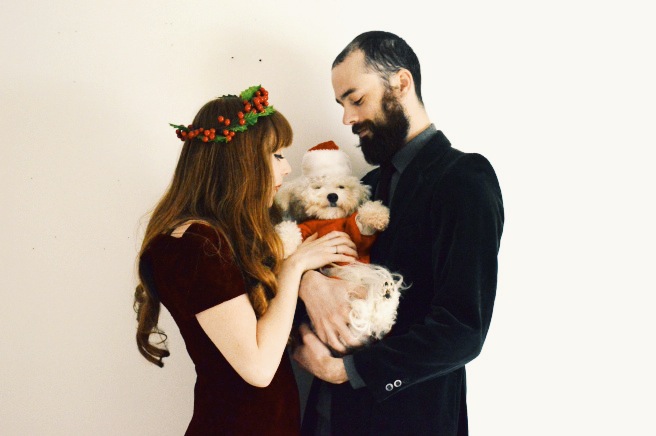 + Read More
Update 2
49 months ago
Share
Hi everyone!

So Gussy has just gone into surgery. The results of the CT scan were what the neurologist suspected - he has a herniated disc that is causing compression on his spine and nerves which is likely causing pain and the ataxia.
Please wish my little guy luck!
I still have not raised all the funds for his surgery, so if you have anything to spare or can share with someone, I would greatly appreciate it.
Thank you again to everyone who has helped out so far.
Your kindness means so much to me <3
+ Read More
Update 1
49 months ago
Share
Hi everyone!

So sorry I haven't updated until now. I wanted to see the neurologist for a recheck appointment before I gave an update.
So, there has been a little improvement in Gus' ataxia, but not as much as the neurologist wanted to see. On Thursday we will be doing the CT scan which I have now raised enough money for, and depending on the findings of the CT, we are going to go right ahead with the surgery on Thursday. Surgery is looking quite likely because there is obvious compression in Gus' spine that may not fix itself without this surgery.
I have not raised enough money for the surgery yet, unfortunately.
I want to thank each and everyone one of you who have donated so far. I really and truly appreciate your kindness and support through this tough time.

I'm asking that you please continue to share and if you have not donated, anything helps.
Thanks again everyone!
xo
+ Read More
Read a Previous Update
Be the first to leave a comment on this campaign.