The Red Room Project NY Tour
$534
of $4,000 goal
Raised by
19
people in 3 months
We are taking the
Red Room Project
 to NY!
The Red Room Project is an artist portrait and 360 VR music documentary following the evolution of Oakland-based rap artist Shane Lassiter, aka Shino Smoke who has matured in his craft after migrating from his home in Sacramento to the artist enclave of Oakland. We have had some greats events in our community celebrating the project but now we are ready to take the show on the road.
During the first week of April, Shane is taking his show on the road along with a group of young bay area talent. This trip is a chance to take the hard work these artist have been putting into their crafts to the next level in a new world.  Back in November, Shino and Adele went out to NY to present the Red Room Project to various spaces and places that loved it so much they've asked for us to bring the experience to their community.
We have arranged an awesome line up of event that includes group performance at
Jump Into the light
for
Treble FM's
Treble Tuesdays, the
New School
and Cococa Butter Nights. With the support of our amazing director,
Adele Ray
, we have also set up up housing and a number of creative collaboration opportunities for our cohort of artist we are bringing with us.
Together the three of us set all this up with no  real financial backing. Ideally artist embark on tours such as this with the support of a 3rd third party but not this time. We made this all happen out of pocket because it is important to us to get stories like these out  to the world. With this project we continue to open doors for those all have been apart of it while exposing more people to the possibilities of Virtual Reality. 
With that being said, we are asking for $4,000 to do this trip successfully. Four thousand reimburses us for housing, gives us a food and transportation budget for the group of artist we have invited out, and potentially stipends for their performances and/or creative services (i.e. cinematography). None of the venues are paying for our time and energy spent. By supporting us you are making an investment in the arts, community and the intimate relationship between hip hop and technology 
With your help The Red Room Project can support a group of deserving young artist go on their first tour.
Fundraiser event ticket $15/1  - $25/2  - $50/4 - $100/10
The RedRoomProjectVr Comes to you $500+ 
Misc merch from artist on tour $20+ (Per Request)
Access to exclusive Red Room Project media $10+ (Per Request) 
Hella Hugs $5
You can learn more about the artist you will be investing in below:
Born and raised in Sacramento, SHINO SMOKE is now living and working in Oakland. A budding musician, Shino has been gaining traction for his unique style. His crispy clear raps resonate over real life issues coupled with chill, lo-fi yet clean spacey beats. A refreshing classic ode to hip hop with clear rap mixed with a duly subtle electronic beat twist. 
Khamall is a community organizer and event/film producer from Columbus, Ohio now residing in Oakland, CA. Khamall is an agent of change who uses creativity to bring people of all kinds together around art and activism in their community.
Director:  Ina Adele Ray (aka Adele) is a Vietnamese and American (Scotch-Irish origins) filmmaker that migrated from Brooklyn, NY to Oakland, CA back in 2011. She has worked in film and video production in both the commercial and non-profit worlds as mainly an editor and producer for over 17 years to support her passion for filmmaking. Her directorial work focuses on personal story-driven documentary. She has explored mixed-race identity, Asian America, and experimental narrative on film and video. Check out her work here:
https://www.adeleray.com/
Amir Aziz is an Art Director and Photographer with a focus on documentary media and storytelling for multicultural audiences. Check out his work here:
http://www.amirclark.com/
Chenoa has many creative outlets but the one that is most fulfilling is dance! I
Chenoa has trained in many styles and contemporary and jazz funk are her forte'. When she feels happy, sad, excited or emotions that she can' put into words dance is a way that she express that. Chenoa is skilled in other areas so stay tuned.
In recognizing today's "genreless" music, Jahlani is able to fuse juxtaposing styles into seamless melodies. Whether he sources hip hop, alternative, or rock—Jahlani's style is distinctly his own. His cinematic beats are coupled with a soulful voice and satirical rhyme. For Jahlani, music is both a release from the angst of life and an avenue toward his dream of one day becoming a Hip- Hop elite. Check his work out at: 
www.jxhlani.com
Gabriela is a multifaceted visual artist with a focus on photography and event planning. Gabriela's work so far has provided a unique insight on the subjects she works with.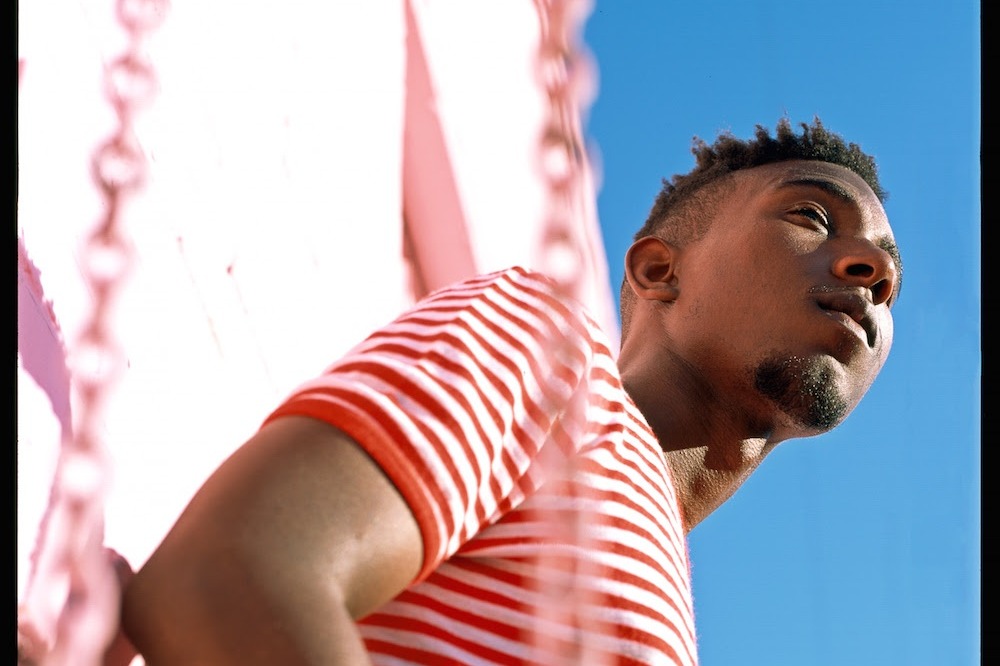 Recording  artist Just Rese
ANY MANY MORE!!!
PITCH VIDEO CREDITS:
CINEMATOGRAPHY - AMIR AZIZ & EMILY ANDERSON
ARTWORK - NATTY REBEL
+ Read More