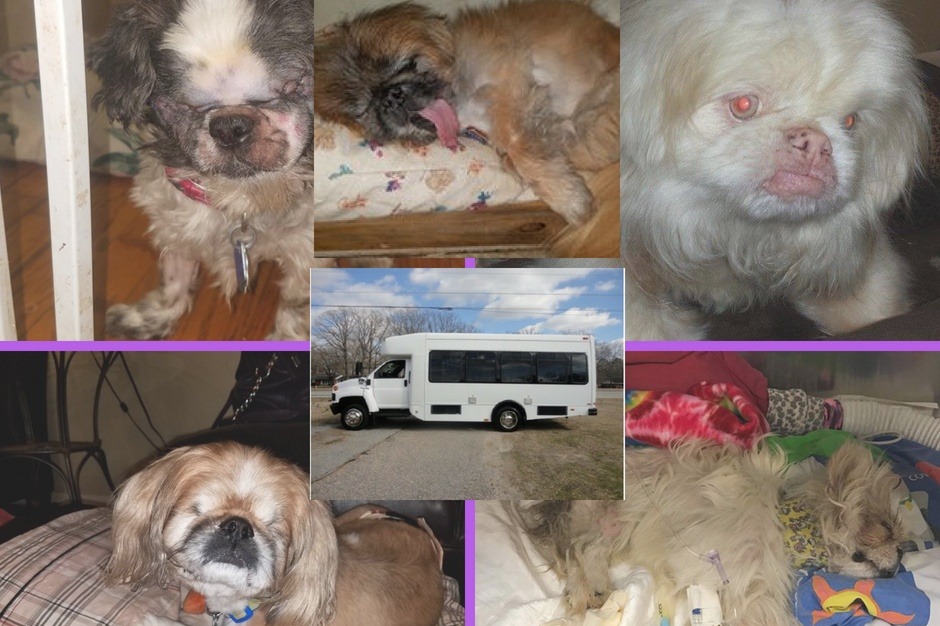 206
55
Peke Patrol-Is How We Roll!
$20,400
of $20,000 goal
Raised by
239
people in 3 months
Do you know us? 
We are Liz E.'s Pekingese Rescue and Sanctuary.
  We not only rescue Pekingese (and other animals), we have a safe place for them to live without timelines. Our specialty is our sanctuary. We have never turned a blind eye to those who needed us the most.

Do you know Pete? Pete is one of our most recent urgent care dogs.
 Pete was literally pulled off the euthanasia table at a shelter, where he was already sedated. Our volunteer grabbed him and rushed him to the emergency hospital. The ER vet looked at him doubtingly. Pete was picked up as a stray with both anal glands abscessed to the point of having eaten his tissue and into his legs, infested with maggots. The doctors didn't know if he would be able to use his back legs or be able to defecate on his own. They worried he was septic. We told the attending vet, "
We save lives
." She understood and joined our effort. After a long journey and hours upon hours of home care, Pete is here with us today, still mending but happy and playful. Every night we tell him the story of how he became a carefree boy!
We have many stories like Pete's from those with diseased eyes, to emergency spine surgeries, to chronic illnesses like cerebellar disease.  We are more than a rescue, we are an animal rescue and sanctuary in Arkansas. We take in those who have nowhere else to go. We take those who are ill, who have disabilities, extreme behavioral issues or who have other chronic illnesses.  If they are adoptable, we work tirelessly to find them a good home, the right home. But when dogs come to our sanctuary, no matter their illness or issue, we ensure that they have a gratifying life of rolling in the grass, going for rides, sleeping on soft beds, eating meals and socializing with other dogs. They live indoors, like a family dog would, not in crates or kennels. Those who stay here, live the rest of their lives like any spoiled member of the family. Many of our dogs have lost their human parents to chronic illnesses, nursing facilities or death. They are confused when they come, but in time, they learn a new life with their "friends."  In 2017, we adopted out 26 and took in 32; in 2016, we adopted out 28 and took in 46. In July alone, we have taken in 15 total--that's just this month--many with long term health issues.  Many are seniors or geriatrics. We currently have 10 who are completely blind or impaired, one with cerebellar disease, and some with chronic heart, lung and spinal issues. We have saved over 100 dogs within the last three years!
We positively need a mini bus for the dogs
. Sometimes we take several to the doctor at once for surgeries or vaccinations, or we take them to visit the elderly in long-term care facilities. The dogs love to go for a ride.  We need it to be a safe and reliable ride. We feel we can get a dependable mini-bus for around $20,000 that we won't outgrow and that will be safe for the dogs.
If you want to know more about us, like us on Facebook! Liz E.'s Pekingese Rescue and Sanctuary (a 501c3 organization)
+ Read More