THE ILLS
$2,110
of $12,000 goal
Raised by
29
people in 12 months
Have you ever wondered what you'd be capable of, under the right set of circumstances?
Have you ever questioned the institutions we rely on, and whether we give them too much power over us?
In what ways can institutions that are usually presented in opposition to each other (e.g. science, religion), possibly be working together to exploit those who are vulnerable and oblivious?
And what drives us as individuals? How are we able to do some of the things that we do?
THE ILLS is a dark thriller that explores sinister causes, methods of manipulation, and the limits of morality.

THE STORY
A mysterious cult practicing violent rituals. A masked man, lurking in the shadows and stalking targeted civilians. A loner, down on his luck, submits himself to sketchy clinical trials. An aspring actress lands a questionable commercial gig. And a young couple, celebrating a a night out, is followed by strangers. When Ramsey and Alexa's date night is interrupted by an encounter with members of the cult, they begin down a path that forces them to make decisions that challenge them morally and emotionally.
Hello, we are the Bruno Brothers! Thank you for visiting our GoFundMe page for THE ILLS.
We started working on this project about two years ago. Our initial goal in the writing process was to create a thriller with a perspective more familiar to our experiences, but also one that has depth and explores dramatic themes. Since our major influences growing up were mostly psychological thrillers, thought provoking mysteries, and sci-fi (Videodrome, Blow Out, Bride of Frankenstein.. to name a few), we thought, how cool would it be to tell a similar story within a setting that we could confidently explore.
Fans of the genre, and ALL lovers of good storytelling will be captivated by the storyline and the cinematic delivery of it. It will entice viewers to fall in love with, and maybe at times hate, the characters in the world of THE ILLS.
This project, which started as a standard feature film, will now be told in parts. We like to think of it as a cinematic experience, simply delivered in fragments. We began this campaign, so that we could not only have a base of support, but to keep our commitment to continuously deliver new chapters to this story as it unfolds, in a timely and consistent manner.
A lot of what we need is already in place (talent, equipment, a script), but we need your help to execute.
THE CAST
(so far..)

Ramsey, late 20s male. Lives with his girlfriend Alexa, whom he is very protective over. He's a bit of a control freak, but at the same time somewhat absent minded.  Not great in social settings, Alexa has helped him to be more confident in himself. He makes a conscious effort to stay away from some modern technologies and social media.
Alex took acting classes at 4D studios in Tampa FL which led to appearances in videos/commercials for Fortune 500 companies like McDonalds, Pepsi, as well as Major League Baseball. Alex also writes and records music, started a record label "Red Carpet Entertainment" and he's opened for A-List artists like Pitbull, T-Pain, Flo Rida and Rick Ross. Alex experienced 10 deaths in his family in a 10 year span and resorted to gluttony as a coping mechanism. Eventually, he hired Tuck Taylor of Beast Athletics and lost the 40 lbs in 3 months, leading to the transformation that saved his life and inspired him to pursue his dreams. He's been interviewed on NBC, CBS and ABC sharing his story of turning tragedy to triumph!

Alexa, mid 20s female. Lives with her boyfriend Ramsey. Very comfortable with who she is, and is usually able to work out a solution through any problem. Her vice is a slight addiction to social media, but she's working on it. Her intuition is often but not always spot on, and really brings balance to her relationship with Ramsey.
Zoey Butler studied theater at the Lois Cowles Harrison Center for the Visual Performing Arts. She attended the University of South Florida and Antioch University to study English Literature and Humanities. Zoey has also performed in various stage plays, but this will be her first real film role to date.

Simon is the charismatic leader of the cult. His charm and ability to manipulate are his best attributes. There is a mysterious quality about him that has a huge influence on others.
Mike has years of experience in acting in television and film, and as a radio DJ. He is known for his iconic voice.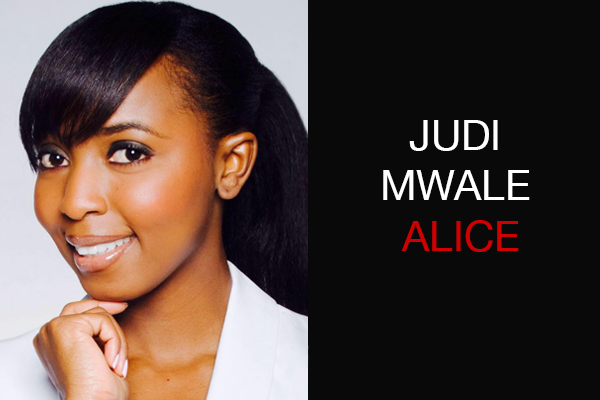 Alice, an aspiring actress who loves attention and recognition. Her acting pursuits provide an escape from her mundane work and home life. When she lands a commercial gig for the sketchy pharmaceutical company Meridian Labs, there's more at stake than just her reputation.
Of South African origin, Judi Tendayi Mwale has appeared in several on stage and on screen productons, including a previous short film by the Bruno Brothers titled, THE DISTANCE. The team is extremely excited to be working with her again!
How funds will be used:
FOOD - To keep the momentum going, we have to make sure everyone (cast/crew) is well fed. 
EQUIPMENT - Some equipment is needed to add to what we already have, to make our production efficient and effective. Quality is key.
PROPS - This film relies on the use of props and background elements to really tell the story and paint the picture. We want to make sure we do this right.
INSURANCE/PERMITS - Although we plan to use mostly locations that we have access to already, there are a few places where we may need to be insured to shoot. 
TRANSPORTATION - Our production will span across Southwest/Central Florida areas. Alleviating the pain of transportation costs for our cast/crew will be very helpful.
A little more about the filmmakers:

We are a team of visual storytellers based out of Central and Tampa Bay Florida. Our focus is on narrative cinema and documentary profiles. Since adolescence, we've had a passion for Video Production and Film. This love for the art has carried out into adulthood, as we continue to approach the medium in new and innovative ways. Our collective education includes certifications in Digital Media, Graphic Design, and a BFA in Film. Today, our work as producer and videographer can be seen regularly on Tampa's primary PBS affiliate.
Challenges:
Any project of this scale can come with challenges (scheduling, budgetary, etc.) With your help (in addition to the assets and skills we already have), we feel we would be equipped to take those challenges head on. Our time working independently and with PBS has certainly helped shape our work ethic and communication skills, which are key qualities to any effective team. When people believe in a common vision, anything can be achieved. Our cast/crew and contributors are very valuable to us, and we know that success relies on the collective.
We are fully dedicated exclusively to this project until it is completed and good, and all our effort and energy will go towards that. We thank you for helping us in the process.

+ Read More
Be the first to leave a comment on this campaign.