Terri's Memorial & Funeral Fund
$10,790
of $10,000 goal
Raised by
87
people in 26 months
Dear Family, Friends, and kind strangers,
We need your help to honor and celebrate the life of my amazing sister Terri — to help pay for her funeral and memorial.
We lost an amazing, loving mom, daughter, sister, and friend on February 14, 2017.
My sweet sister, Terri Nugent Fuhrmann was taken from us by a horrible disease. After a short and tough battle with lung cancer, she left us on Valentine's Day.
She was still full of life and was too young to leave, but the cancer took her. Our sorrow can't be put into words. The hole in our hearts she leaves behind is huge.
If you knew Terri you would know her as one of the sweetest, big hearted individuals you have ever known. Her smile and personality would light up any room she was in.
She was the glue in her family — always there for others.
Terri was born and raised in Oakland, California. She graduated from Holy Names High School and married the love of her life, Michael. They had three beautiful children and one amazing granddaughter. She gave to others without asking in return. Putting on huge birthday celebrations for one of her greatest loves — her granddaughter Bailey, driving long distances to be there for her nieces and nephew's (my kids and our brother's kids) school performances, helping her parents with moves and during other tough times, taking her grandmother—who had been diagnosed with Alzheimer's—into her home, all while still caring for her small children. Last December, despite feeling so short of breath and so so tired, she put together a beautiful, thoughtful care package for her young niece who is in Utah in treatment for depression. The stories we have could go on. She gave and gave. She was so full of love and passion and sweetness. She filled the room with all of that every day — even when she was sick. 
Her husband Mike fought along side Terri and seldom left her side during her fight.
He slept on hard hospital room chairs, ate and showered at the hospital. He held her hand and calmed her down when she had anxiety and was scared. One time he needed a break, so I told him to go take a walk outside. When she started to have a panic attack, I called him and he ran back to be with her. He rubbed her back and tried so hard to make her comfortable. He was not able to work during this time, He and his family have spent everything they have so that he could be with her every step of the way.
Her doctors got to know her and loved her.
Her amazing oncologist, Dr. Jahan, at UCSF lobbied the hospital to let her be the second person (first woman) in the hospital's history to receive an immunotherapy treatment while in the hospital.
He and his team hoped that it would save her life. When it did not work, he told us he was devastated. The doctors and nurses held onto her almost as much as her family and friends did.
Terri leaves behind
her three beautiful kids Dahnee, David and Karly, her granddaughter Bailey, her mom Kathy and dad David, her siblings Ray, Greg and Renee, her nieces and nephews, cousins, aunties, her mother-in-law Theresa Fuhrmann (yes, they have the same neame!), her large and loving in-law family, and many wonderful friends. She will be missed more than one can imagine. 
Even though her life was cut short, the memory of her will not be.
We want to raise money for a funeral and memorial so that we can honor her… and tell her thank you for all that she has done… for all of the love she has given everyone. This fund will help her family, who do not have the means, give her a funeral and memorial
(proceeds will go toward the funeral home services, funeral and rosary ceremonies, flowers, program, church fees, and headstone). It will allow Terri's family a tiny bit of peace in the coming days, and really for the rest of their lives. It will help them and all that knew her, honor her and celebrate her life and all that she gave.
More than anything, Terri would want us to remember her for all the joy and love she brought to all of us.
Heaven truly did gain another angel on Valentine's Day
.
—————
We are planning the following:
The viewing, Rosary prayer service on Tuesday, February 21, 4-8 pm at Hulls Walnut Creek Chapel, 1139 Saranap Ave, Walnut Creek, CA.
The funeral and celebration of her life on Wednesday, February 22, 10 am at Christ the King Church, 199 Brandon Rd, Pleasant Hill, CA.  
Thank you for your support and love during this difficult time. Love, Renee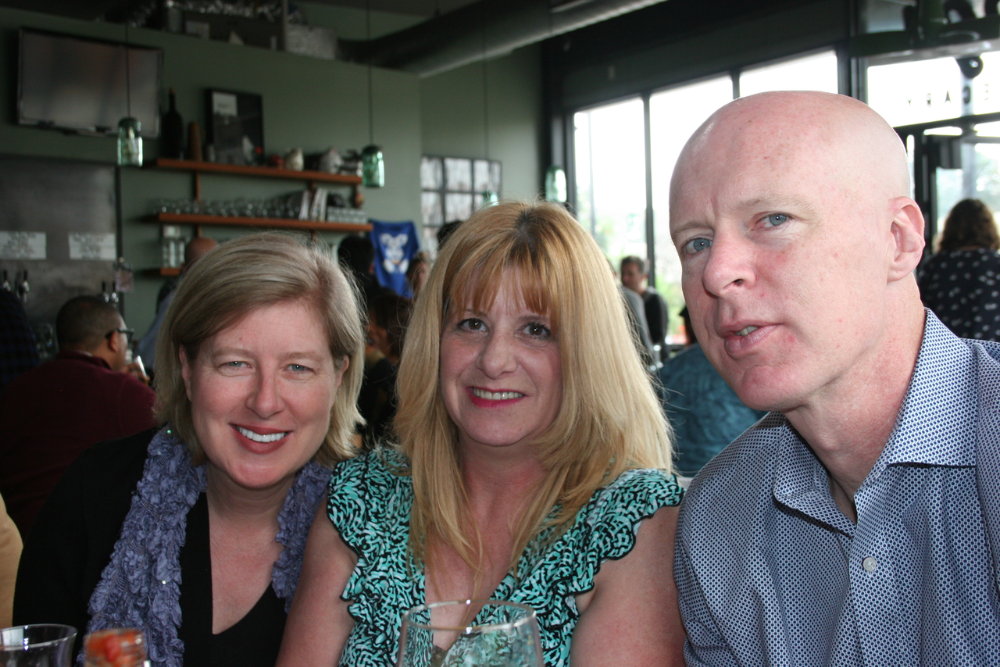 + Read More
Be the first to leave a comment on this campaign.