Teen Mom Accepted into Harvard
$8,640
of $56,744 goal
Raised by
132
people in 45 months
Hello Family, Friends & Kind Strangers,
My name is Julissa and the beautiful little girl in the picture next to me is Amaris, my seven year old daughter. I took that picture almost a year ago as we waited in line hand and hand, ready to walk across the stage of the UC Berkeley RAZA Graduation Ceremony. Moments later, I had the privilege of sharing that stage and that accomplishment with the one person I have always sought to make proud-my little human being.
I stand before you today, a  
first-generation, high school and college graduate
who weeks ago was accepted to
Harvard's Graduate School of Education
. Although I am both excited and honored to have this opportunity, I am also overwhelmed by the overall cost of attending HGSE.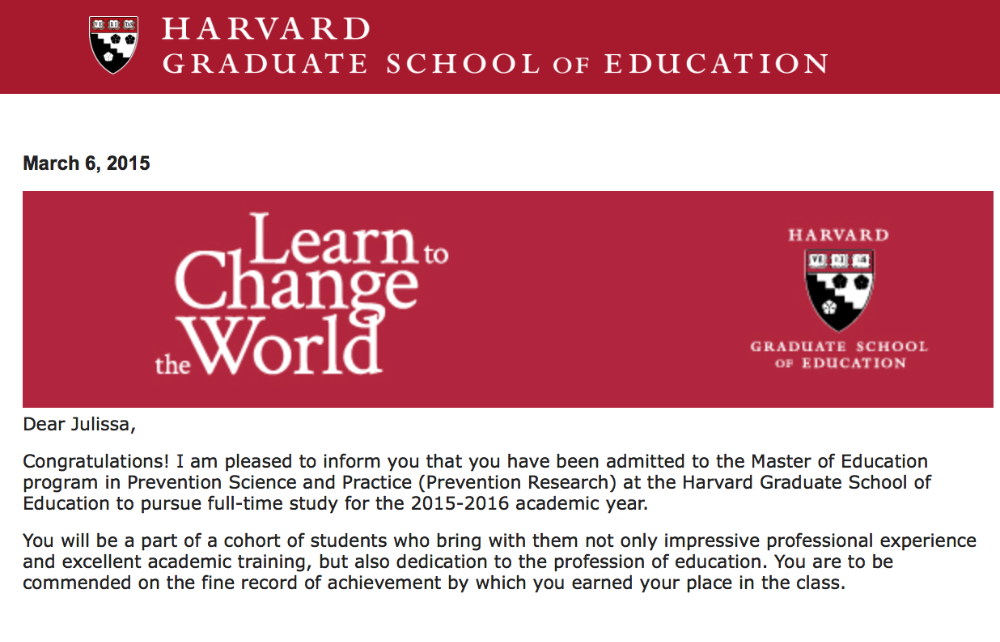 Tuition alone is $43,280, plus an additional $3,432 in medical fees
. The entire projected cost of attending Harvard comes out to a whooping
$70,744.00
, however this estimate is of that of a single (meaning no dependents) masters students. I am pleased to say that Harvard has awarded me a modest amount of $14,000 to help cover some of the tuition costs, nonetheless that is not nearly enough to cover school fees nor living expenses. So here is where I turn to the kindness of others...
As I move forward with my academic endeavors, I realize that my lived experiences as a
low-income, first generation, teen mom, student of color
 that have taught me just as much, if not more, than anything I could have ever learned in the classroom. It is these key experiences that keep me grounded and inform my pedagogical approach to education.
Education can, and at times does, function as a liberatory tool of empowerment that enables consciousness; that initial spark.
My refusal to accept education as anything less than freedom, encourages me to pursue a life dedicated to education. Moreover, it is the countless mentors, my brothers, and my beautiful daughter that have given me the courage to pursue an advanced degree, starting with my Ed.M. and resulting in a Ph.D. in Education Policy, so that I too can spark the minds that will change this world. 
As a
single mother and the sole financial provider
for my daughter, I am starting this campaign in hopes that you can help in making this dream come true for her and I. I am more than happy to share more about my story, or answer any questions if it will help shed light on my situation.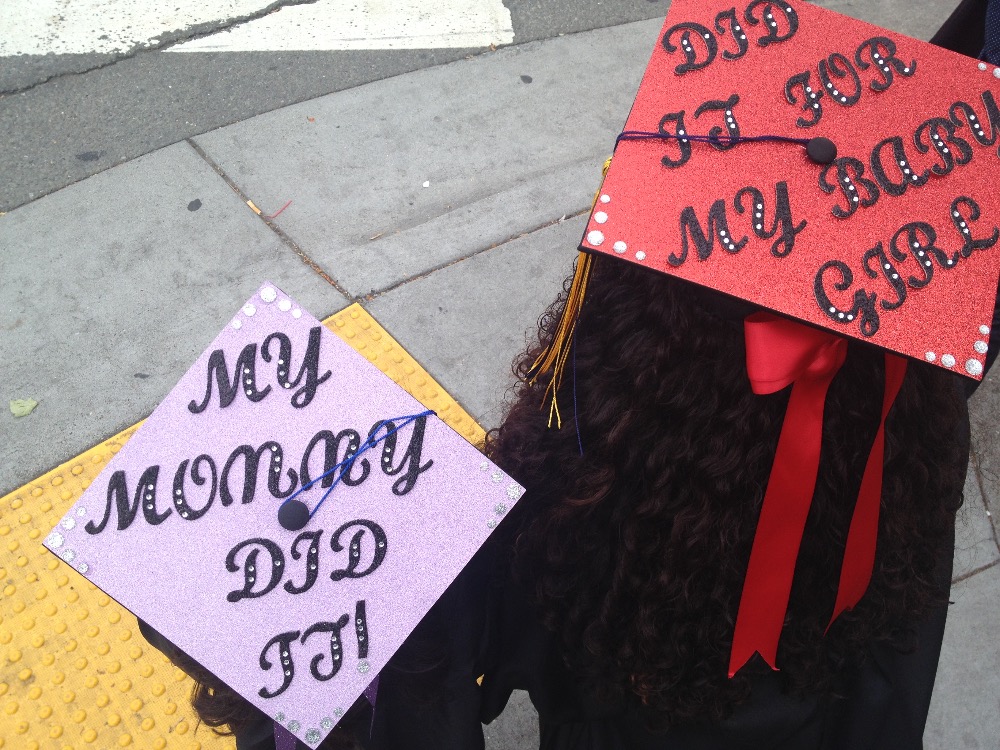 Thank you for your support in advance!
To learn more about our story please follow the links below: 
Univision-Madre soltera logra sueño de estudiar en Harvard con su hija como inspiración
PEOPLE'S Magazine-California Woman Goes from Teen Mom to Harvard: 'My Motivation Was a Walking and Living Thing'
+ Read More