10
8
Melissa George Breast Cancer Fight
$400
of $40,000 goal
Raised by
10
people in 10 months
This is Melissa (Lisa) George, my mother-in-law. She just turned 51 and got quite the surprise for her birthday. She was diagnosed with breast cancer. At first, she didn't think it would be bad, but after extensive testing, she was officially diagnosed with Stage IV Metastatic Breast Cancer on March 16, 2018. Melissa is a fighter, but she needs assistance with this fight. 
Fortunately, some of her medical bills will be covered by the medical plan she is on with the local clinic. However, because of limited funds, much of it, she will have to pay for herself. this includes medications, over the counter medical needs, equipment to help her through recovery and the chemo/ radiation process, as well as other things along the way. The main thing that she is going to have to pay for is the chemotherapy and radiation treatments. 
Along with this, she will not be able to write through much of it, which is how she makes a living and since her husband will be with her through the journey, he will not be able to work as much either. So, this journey will take a toll on their coin purse and on what is going into it. 
5 Facts About Melissa
1. Melissa and Marty got married at 17. They now have a 33-year-old son, a 7-year-old grandson, a 4-year-old granddaughter, and a slew of dogs that call them mom and dad. 
2. Melissa is an author. Her first book was written to help her cope with the paranormal events of her life and to help others that may be going through the same thing. As her career continued, she has been able to help write others' stories to help them deal with the paranormal events of their own lives. 
3. Melissa has fought to bring awareness to male breast cancer for years. 
4. Melissa is an advocate for those who cannot speak for themselves- whether that is animals, babies, the elderly, and even special needs children and adults. 
5. Melissa helps to homeschool her two grandchildren and help them get a well-rounded education. 
Throughout her journey, so far, Melissa has tried her best to stay positive, encourage others, and prepare herself the best she can. Her relationships with God and her family has already flourished and I am sure the best is to come.  Plus, her family still needs her! 
Other Ways You Can Help: 
1. Share this campaign on social media. 
3. Use #TeamLisa - we would love to see a photo of you with #TeamLisa- that would mean so very much to her. 
4. Comment below and send well wishes to Melissa 
5. Would you like to send Lisa a note of encouragement? Contact me for ways you can do this. 
6. Melissa and her family could use all the prayers and positive thoughts you can send our way.
If you would like to follow along Melissa's journey, be sure to follow her blog: With Sweet Tea. 
Thank you for any and everything! Every penny, share, comment, and prayer is appreciated.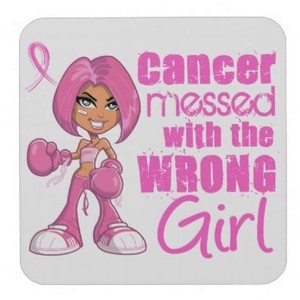 + Read More